Album Review
Trudy and the Romance - Sandman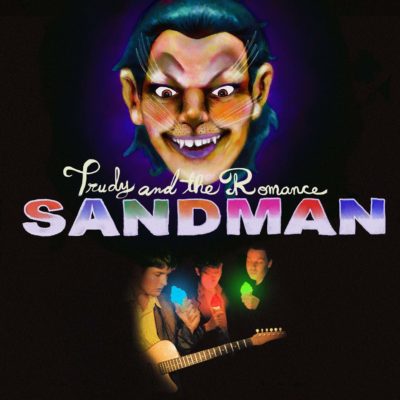 A tonic in an age that sorely needs them.
Label: B3SCI
Released: 24th May 2019
A concept album about the heartbroken singer of a fictional doo-wop band is probably about the least likely pitch for success you could think of. But it's this steadfast refusal to play ball with the modern world that makes Liverpool's Trudy and the Romance such an endearing proposition. On debut 'Sandman' they go all in; from the "shoo be doo" backing vocals that adorn opener 'My Baby's Gone Away' to the Disney-esque twinkles of 'The Crying Girl' to the barbershop harmonies of 'The Hopeless Romantic' (a track which very much does what it says on the tin), the trio create an all-enveloping universe that harks back to a more innocent time, all helmed by singer Oliver Taylor's swooning, crooning vocal. It's a tonic in an age that sorely needs them, and one executed with the unwavering dedication of the kind of guys who'd stand outside your window for a serenade. You wouldn't put it past them.

Get your copy of the latest issue
More like this