Album Review
Whenyoung - Reasons To Dream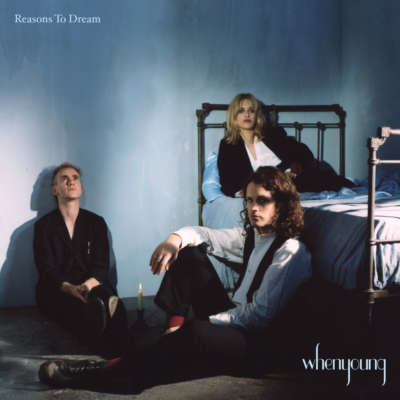 A band to believe in.
Label: Virgin EMI
Released: 24th May 2019
When Whenyoung emerged towards the end of 2017, the Irish trio cut the figures of indie-pop darlings, all sweet choruses and saccharine melodies. Fast forward just under two years to their debut album, and they're a whole different beast.
The hooks remain on 'Reasons To Dream' - there are bucketfuls of earworms - but there's an added bite and emotional weight to their make-up. Lead single 'Never Let Go' is a gargantuan statement - both in message and sound - with swirling guitars and Aoife Power's astonishing vocal range lifted above swathes of reverb as she delivers a hammerblow message to those suffering with their mental health, repeating the track's title.
'Future' treads the same path, bravely detailing the suicide of a friend and the emotional recovery that followed. Team this heavy emotional resonance with the gorgeously catchy skips of 'You're Grand' and 'In My Dreams', and 'Reasons To Dream' sees Whenyoung come good - better than good - at exactly the right time. On their debut, they're a band to believe in.
More like this