Jäger Curtain Call
Heavy Lungs, Lady Bird & Zuzu to appear on Soho Radio as part of Jäger Curtain Call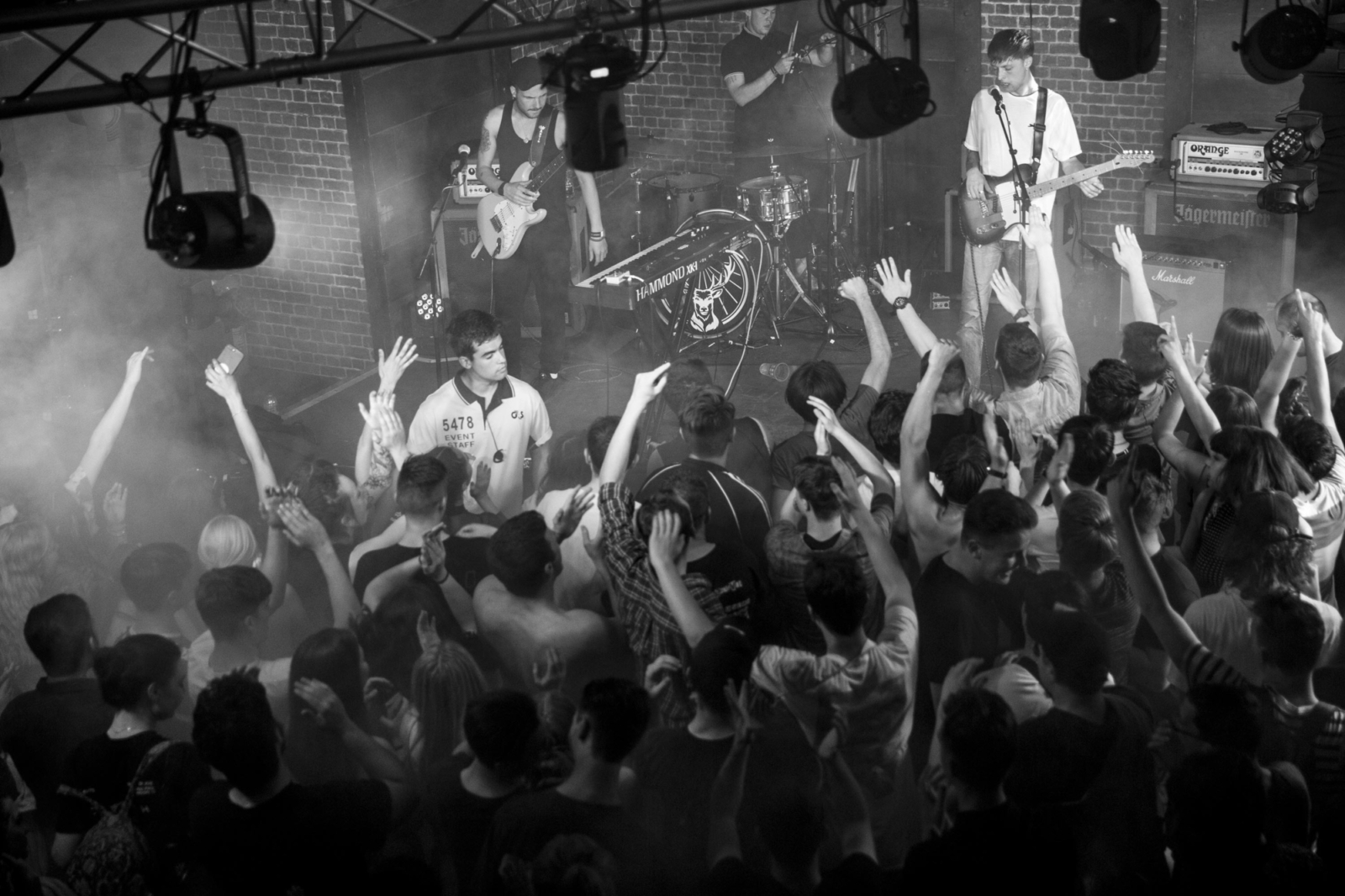 Photo: Emma Swann
They'll be performing live across the day on Thursday 30th May.
This Friday, DIY and Jäger Curtain Call are teaming up to present a bloody brilliant line-up on the Jägerhaus at All Points East. Headlined by HEALTH and featuring Crows, Girli and more, we'll be heading down to Victoria Park and bringing you all the action from the day.
But before that, we're once again heading to Soho Radio for a special warm up.
This Thursday, DIY and Jäger Curtain Call will be taking over the airwaves of Soho Radio, bringing you live sessions and interviews with all three of this year's featured artists - Bristol quintet Heavy Lungs, Liverpool singer Zuzu and London's raucous trio Lady Bird.
Everything will be kicking off at 12pm, and we'll be rolling all the way through until 6pm - playing tracks from a host of DIY faves and Curtain Call alumni throughout the day too.
You can tune in at sohoradiolondon.com to listen to the whole thing, and we'll be streaming the sessions live on Facebook too.
Get all the info below.