Listen
Psychedelic Porn Crumpets unveil new single 'Hymn For A Droid'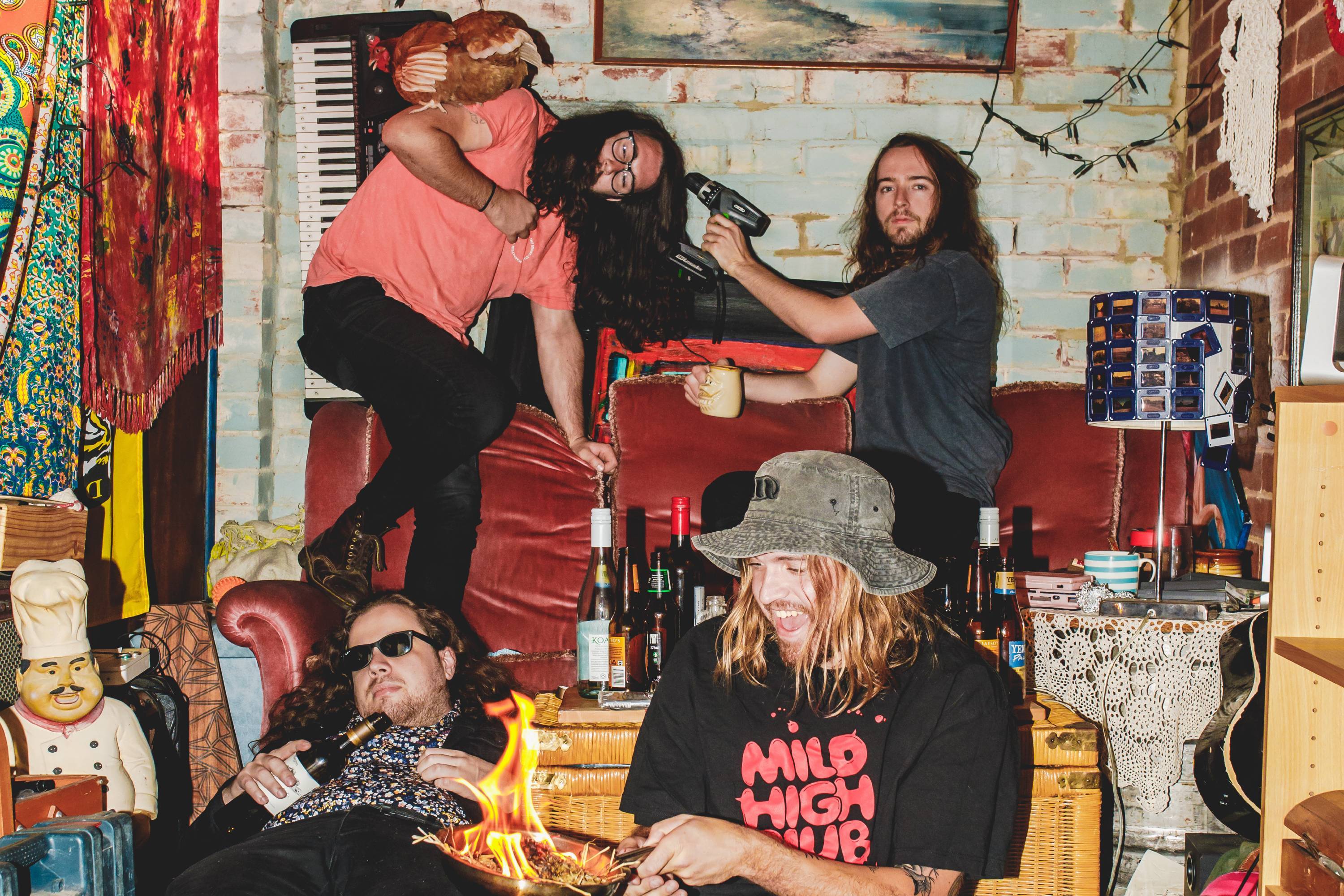 It's taken from forthcoming album 'And Now For The Whatchamacallit'.
Aussie gang Psychedelic Porn Crumpets have shared new single 'Hymn For A Droid'.
The song features on new album 'And Now For The Whatchamacallit', set for release this Friday (31st May).
Of the song, frontman Jack says: "This track reminds me of a Rhino at full charge, I was absolutely cranking it while recording. Pretty sure my housemates didn't get a lot of sleep the week this was bring crafted. The lyrics were based on the end of a relationship, those months you're questioning where your life will end up and if you're making the right decisions. You're almost robotic, ticking along like a drone that repeats the same lines over & over in your head, and then you go out with your mates for the first time in ages, take a bunch of thought juice and everything makes way more sense. I wanted the chorus to come out of nowhere like an instant realisation, confusing at first & then the next time you hear it all becomes way clearer."
Listen below.