Interview
Return of the Titans: Bring Me The Horizon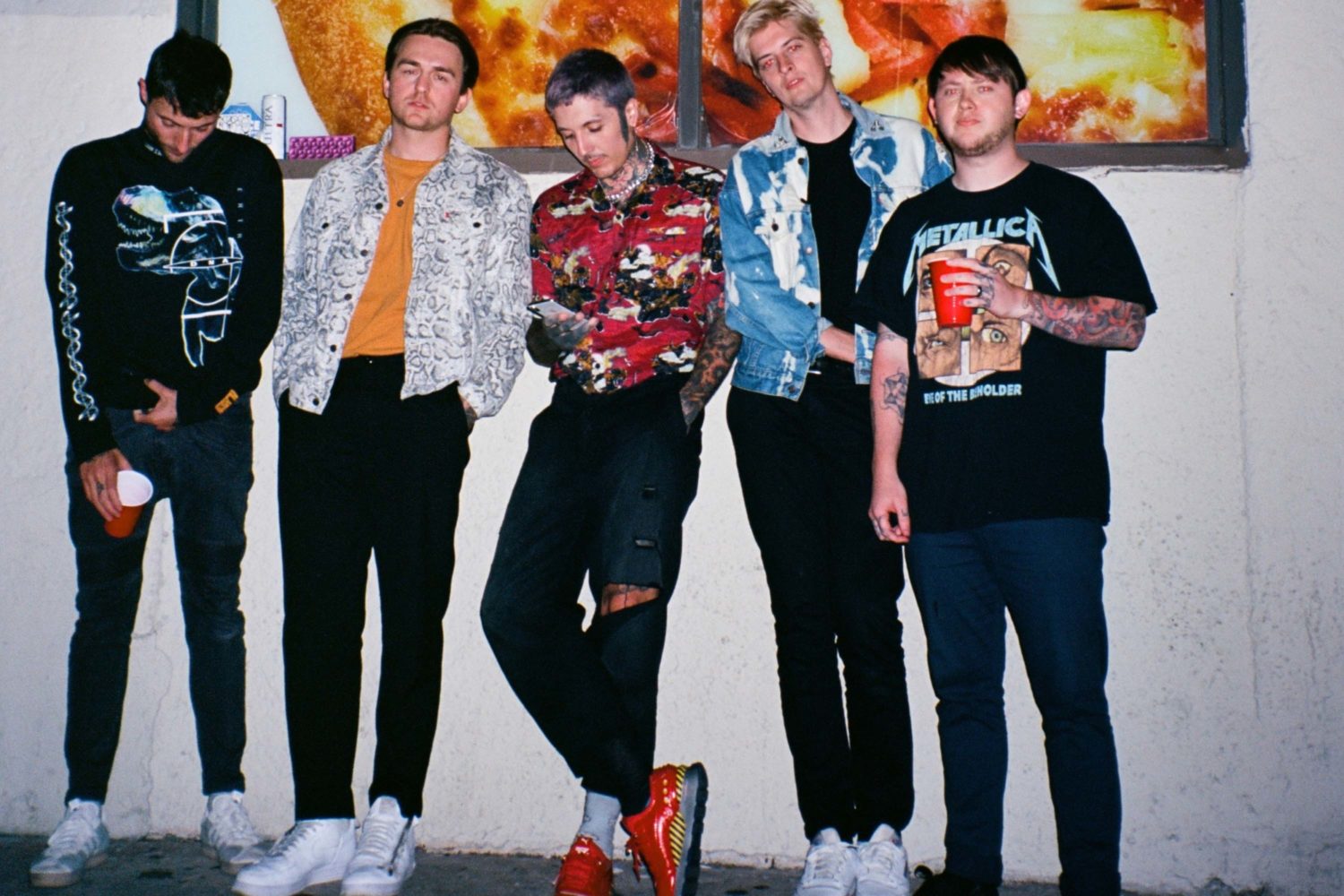 Ahead of their biggest summer of festivals yet - including a stint headlining at this year's All Points East - Bring Me The Horizon have nothing left to prove.
Bring Me The Horizon are no strangers to a challenge. After all, for the best part of their fifteen-year career, the quintet - who, admittedly, have gone through a series of different guises along the way - have all too frequently found themselves nose-to-nose with all manner of hurdles.
Take, for example, their first stint at Reading and Leeds festivals back in 2008, which saw them brought in as a last minute stage opener, after an entire Main Stage reshuffle caused by the cancellation of Slipknot. The resulting set wasn't what anyone might call a success – with the quintet spending their set dodging all manner of flying objects – but as the saying goes, what doesn't kill you…
2019 sees the band as an entirely different prospect to the scrappy metalcore teens which performed that day over a decade ago now. With a slew of arena shows to their name, and Number 1 album 'amo' now firmly in their back pocket, they're quite clearly no longer a niche concern, bullied by the media, while still leading a pack of screamo scenester bands that time has since done its best to forget. Instead, following the release of their genre-twisting, boundary-pushing new record, they're standing on the precipice, with a summer of festivals awaiting them and this time, they're topping the bill.
"Right from the beginning, we knew we wanted to push for something that felt exciting and different for us," begins the band's keyboardist Jordan Fish, on the headspace that the band found themselves in during the early writing sessions for 'amo'. Arguably their bravest, most sonically ambitious record to date, it's an album that defies their place as a stereotypical "rock band" and elevates them to entirely new ground. Collaborations with the likes of Grimes and Rahzel offer up a slicker, more eclectic look at the ways in which heavy music can be warped, and while their previous records – 2013's 'Sempiternal' and 2015's 'That's The Spirit' – saw the band flirt with electronica, it's on 'amo' that they seem to master it.
"We wanted to push for something that felt exciting and different for us."
— Jordan Fish
"We've never really repeated ourselves," confirms bassist Matt Kean, looking back at their previous work. "I guess the main difference between 'Sempiternal' and 'That's The Spirit'," Jordan picks up, "was that it was almost a refining of what we had dabbled in. Whereas between these latest two, it was very much about us saying, 'Let's not do that' and we tried to avoid using any of the same tricks that we've relied on."
Therein lies one of the band's greatest strengths. "I think one thing with rock music is that it doesn't change," Matt comments, touching upon the idea that rock as a genre has a tendency to feel less progressive, "and every other genre does." "For me, the rock genre itself doesn't really reward experimentation," Jordan adds. "It seems to rely on the same chord progressions, patterns and things, and that's why it feels quite stuck in time. When you look at our Spotify related artists that always, to me, is a sign that there aren't many bands who are willing to enter that middle ground between rock music and pop, or electronic, or dance music. There aren't many bands in that void, but that's definitely where we are and it's what we're more interested in exploring." "People have eclectic tastes so why not have an album that explores that?" joins in Matt. "Rather than just stay in a lane than so many other bands do."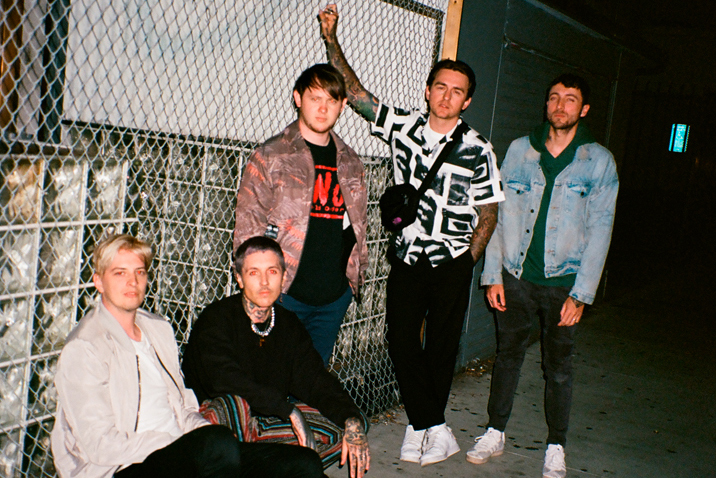 Whether or not you agree with their assessment on the current state of rock music, it's clear to see that Bring Me The Horizon's approach is paying off. Fresh from a UK tour ahead of 'amo''s release – which saw them play The SSE Hydro in Glasgow for a second time, before rounding off the tour with two almost intimate shows at London's Alexandra Palace – the band have now set their sights on festival season once again, with one particular jewel in their crown: a headline spot at All Points East Festival, with an entirely-curated bill of artists alongside them. And while a handful of the acts do cater to the band's heavier fanbase – Architects and While She Sleeps still get prime spots – they've also invited along a raft of artists who feel to be making a statement right now, from the likes of hip-hop legends Run The Jewels to DIY favourites IDLES, via up-and-coming trap rapper Scarlxrd.
"It's either artists making a statement," Jordan confirms of their choices for the bill, "or those who are pushing forwards musically. It's basically artists who are interesting to us – they're all people who are doing their own thing."
"We've also always had more fun playing at the festivals which are more diverse," admits Matt. "People seem more open to stuff. We've played a lot of festivals in the past where we would be the heaviest band on the line-up and we'd go down well. I think people aren't given enough credit for being more open-minded when it comes to music."
"I think people aren't given enough credit for being more open-minded when it comes to music."
— Matt Kean
Have no fear, though: if the growled vocals and blast beats of 'Count Your Blessings' are still more your thing, the band haven't abandoned them completely. "We look back on those songs fondly," Matt confirms. "This is our fifteenth year of being in a band, so it's kinda like looking back at old photos of yourself. When there's only a few years between then [and now], you kinda think, 'Oh god, I can't believe I used to look like that', but as you get older you reminisce and miss those days a little bit, and it feels like we're at that stage of our career now." "Now there's no real need to justify who we are," Jordan takes over. "We're past trying to prove that we're not your average scene band."
It's an incredible place to find the band in: entirely comfortable within their own skin, not only have they overcome all manner of hurdles thrown their way – you name it, they've almost certainly been handed it – but they seem to be at the height of their strength. "We do have this thing where, when the pressure's on, generally our band are at its best," confirms Jordan, looking ahead to their next feat. "Festivals very much provide that environment. You know, when you look out, you can think, 'I don't know if these guys are gonna like us' and sometimes it feels like it could be a real stinker, but usually we'll go on and everyone will just go crazy."
Bring Me The Horizon headline All Points East Festival (31st May) and play Mad Cool Festival (11th - 13th July), the latter of which has DIY as a media partner.