Introducing
Get To Know… Alfie Templeman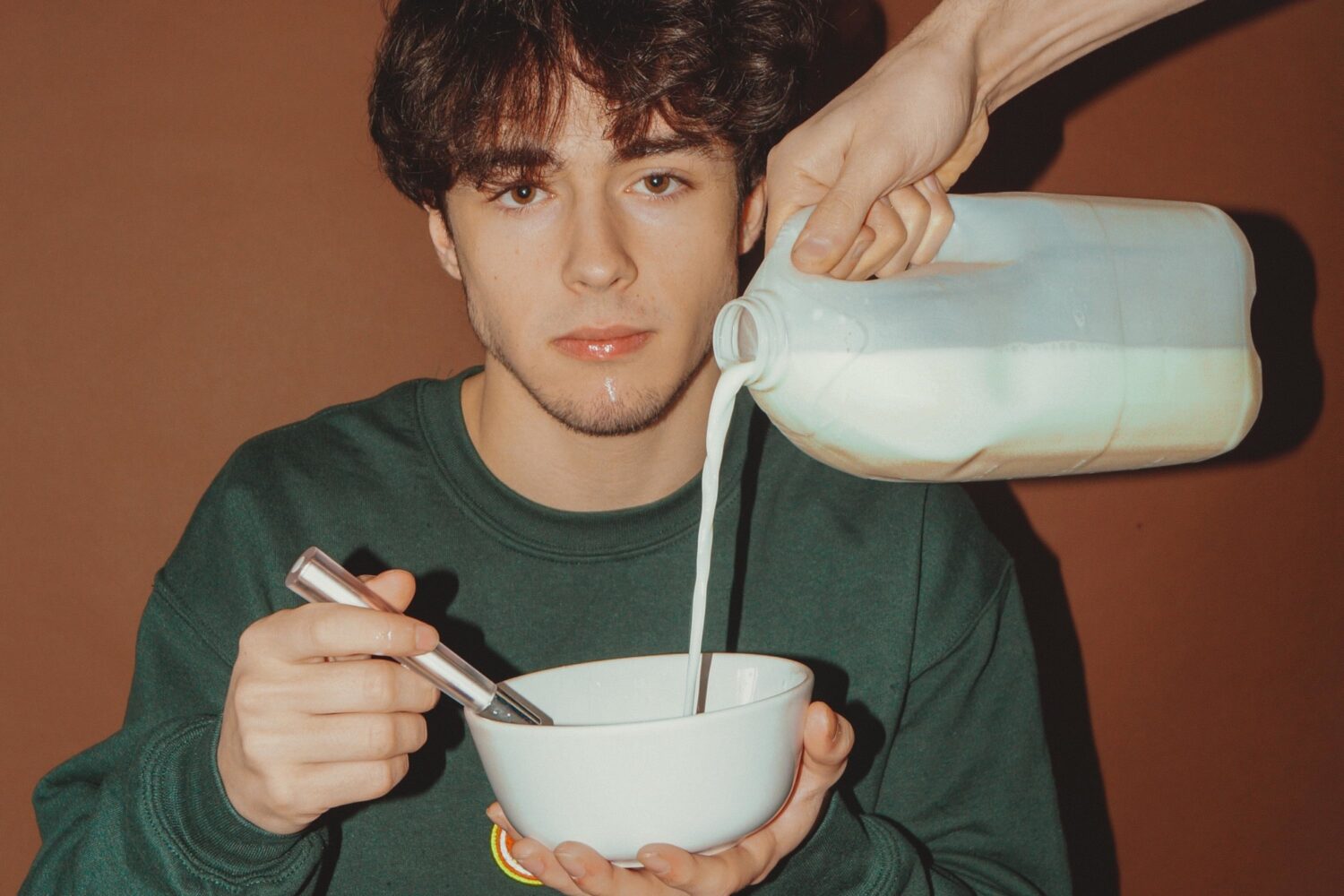 We get acquainted with the Bedford-based 16 year old, ahead of the release of his EP 'Sunday Morning Cereal'.
Hello and welcome to DIY's introducing feature, Get To Know… getting you a little bit closer to the buzziest new acts that have been catching our eye as of late, and working out what makes them tick.
We've recently introduced you to punk-funkers Public Practice, Big Scary Monsters signings Orchards, Brooklyn bunch Barrie and Yala! Records newbies Talk Show. Today, we're back with Alfie Templeman.
Fresh from announcing details of his debut EP 'Sunday Morning Cereal' - which is due for release on 21st June via Chess Club - we quizzed the 16 year old(!) singer on exactly what makes him tick.
What's your earliest musical memory?
My earliest musical memory is quite funny, it would have to be watching pop junior on my DVD player and singing to 'Barbie Girl' when I was 4.
Who were some artists that inspired you when you were just starting out (and why)?
I think artists like The Cult inspired that chorus effect I have on my records, as well as Mac DeMarco's stuff. Mac also got me into using vibrato on pretty much everything I record.
You're based in Bedford - what's the music scene like there at the moment? Are there other artists breaking through at the same time that you take inspiration from?
I was actually thinking the other day how many great acts are coming out of Bedford! Tom Grennan, The Scruff and Don Broco are just some of the big ones I'm proud to be representing Bedford with. I take influence from all of them in different ways, along with a bunch of cool bands that deserve way more recognition like Basement Strippers and Khasia.
Who would be your dream collaborator?
I'd love to collaborate with Rex Orange County. I think we're very similar to each other and it'd be so cool to hang out with him!
Musically or otherwise, what are you most looking forward to in 2019?
In 2019 I'm looking forward to getting GCSEs done so I can focus on producing myself and others. Also, I'm really excited to tour and release new music soon!
If people could take away one thing from your music, what would it be?

I think they should be inspired to do something, make something happen. I've always wanted to make indie music for my school friends and that didn't just take a few weeks to accomplish. I knew that the sooner you start doing something, the quicker your hopes for getting something done occur. So yeah, if you listen to my stuff feel inspired and go out there - do what you've always wanted to do, don't sit on it!