Listen:
Girl Band announce new album 'The Talkies', share first song 'Shoulderblades'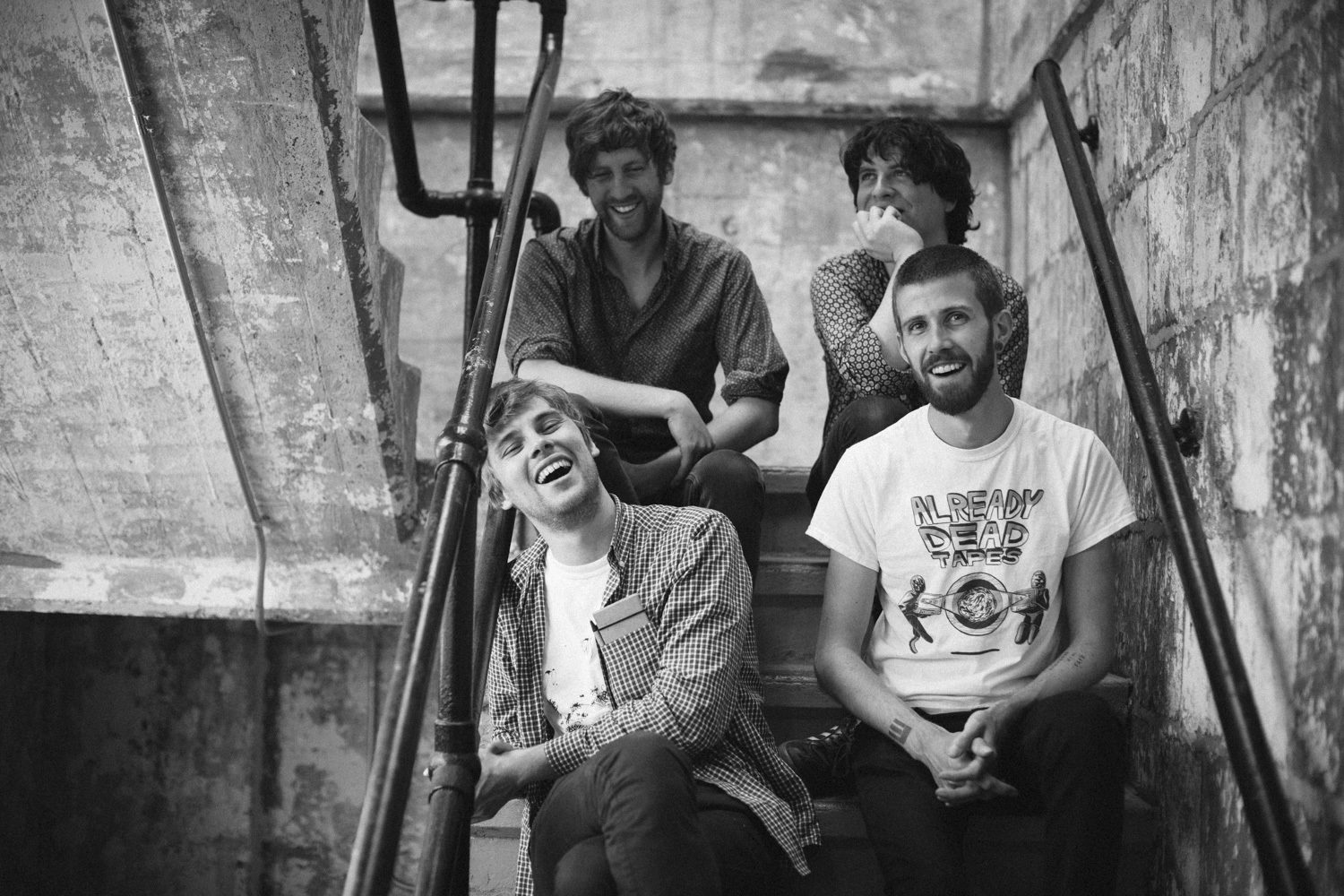 It's the Dubliners' first new music since hugely-acclaimed debut 'Holding Hands With Jamie'.
Big news! Dublin noise-makers Girl Band are back with not only a forthcoming album, but a brand new, listen-to-it-right-bloody-now single to boot.
'The Talkies' will be released via Rough Trade on 27 September and follows the band's wildly acclaimed 2015 debut 'Holding Hands With Jamie'.
In 2016, the quartet were forced to cancel tour dates due to singer Dara Kiely's ongoing mental health problems, leading to speculation as to the group's future. However, the band have clearly been squirrelling away in quiet and now have unveiled the first fruits of their labours in the form of lead single 'Shoulderblades'.
A six-minute epic featuring Dara's immediately familiar vocal, stream of consciousness lyrics and a chorus that basically just consists of shouting over a Nine Inch Nails-esque industrial thrum, it's a very Girl Band way for Girl Band to return.

Listen to 'Shoulderblades' below.

Get your copy of the latest issue