Live Review
Tame Impala bring a different kind of arena show to London's O2
A spellbinding fusion of music and visuals.
Guitar aloft, teetering on the edge of the enormous stage at London's O2, Kevin Parker resembles some sort of psychedelic Jesus, the long-haired, spot lit focal point for a sea of adoring subjects. Except instead of prayer and ritual, tonight's Tame Impala gig is the setting of an alien encounter complete with more lights, lasers, and synth goodness than you can shake a stick at.
The Aussie outfit aren't new to this scale of performance; in April they headlined Coachella, one of the most prolific slots on the music calendar, and a run of equally prestigious billings are set to follow in weeks to come. Cram a festival field-worthy show into one room, mind, and the result is something of a spectacle, especially when said show opens with the zippy staccato synths of 'Let It Happen', plus a blizzard of rainbow confetti.
The night overflows with sensational moments; from 2012's 'Lonerism', 'Elephant' heaves itself up in almighty form, accompanied by a dazzling display of smoke and lasers. A huge screen above the stage provides trippy visuals, one second a desert landscape, the next abstract shapes or Kevin's face soaked in wild colours. "There's the London crowd I know and love," he beams, after 'Apocalypse Dreams' turns the cavernous arena to a skin-to-skin sweatbox. A brief interlude prefaces 'The Less I Know The Better', a storm of monumental, rumbling funk.
Cuts from 2015's outstanding 'Currents' make up the bulk of the setlist. Kev's glossy vocals ooze over 'Yes I'm Changing' like a lava lamp, 'Eventually' kicks the energy back up.
Nothing unreleased gets aired, but recent single 'Borderline' is enough to whet twenty thousand appetites as a halo of lights descends from the heavens over the band like a flying saucer. It seems there won't be long to wait, though: "One thing I can tell you London," he starts, "the next time we're here we'll have a whole bunch of new songs to play".
For an encore, the shimmering vintage crackle of 'Feels Like We Only Go Backwards', as fresh tonight as it was seven years ago, followed by 'Currents'' closing number 'New Person, Same Old Mistakes', not necessarily the type of show-stopping banger an arena show might usually close on, but then again, this is no ordinary arena show. A fresh shower of confetti and that's that - the 'Currents' world tour wrapped up in a spellbinding fusion of music and visuals.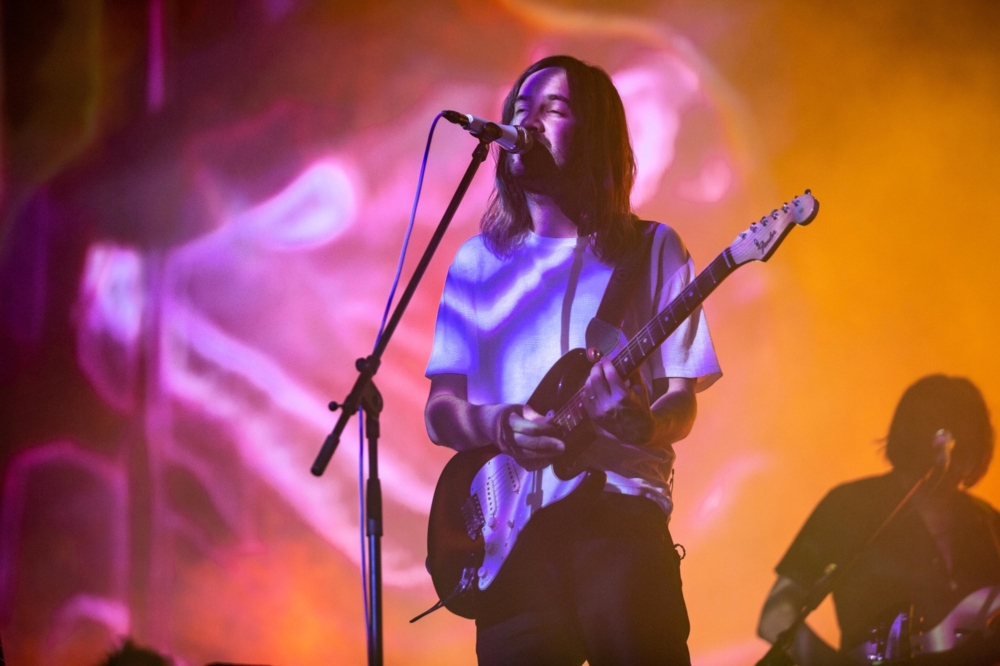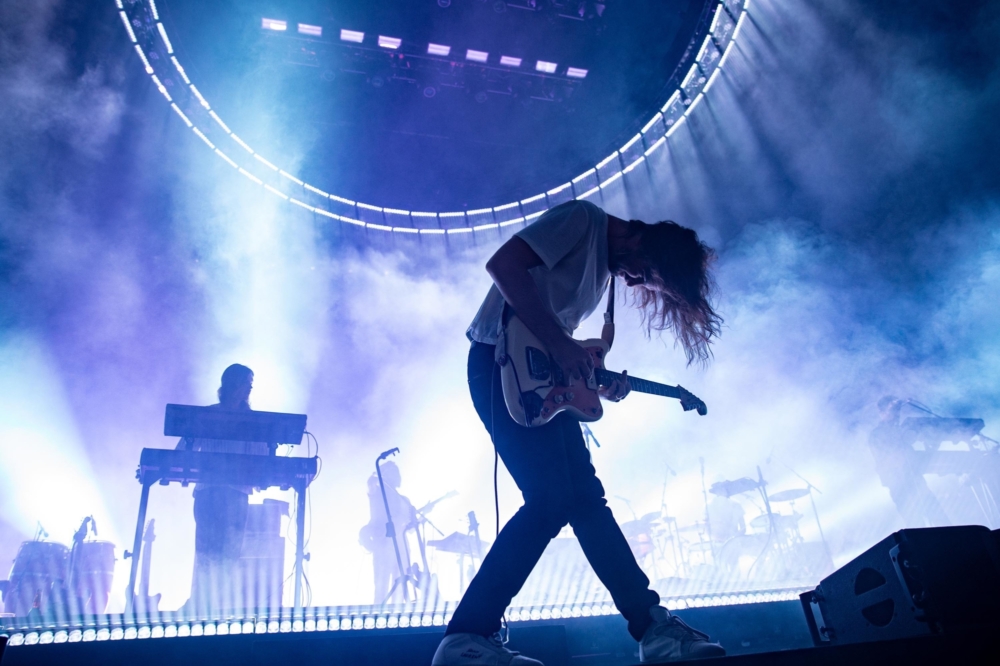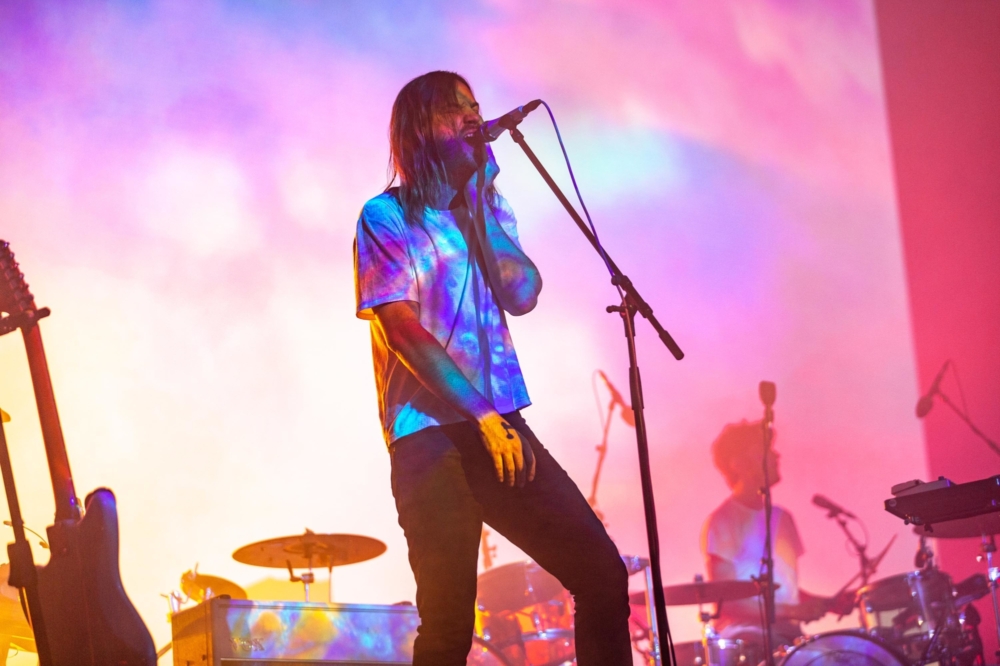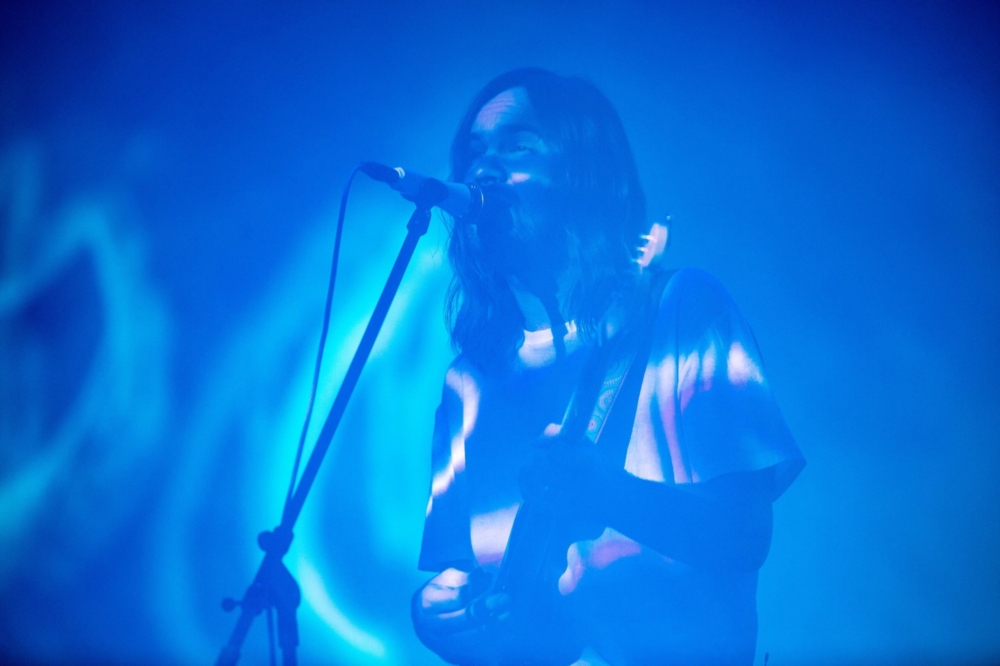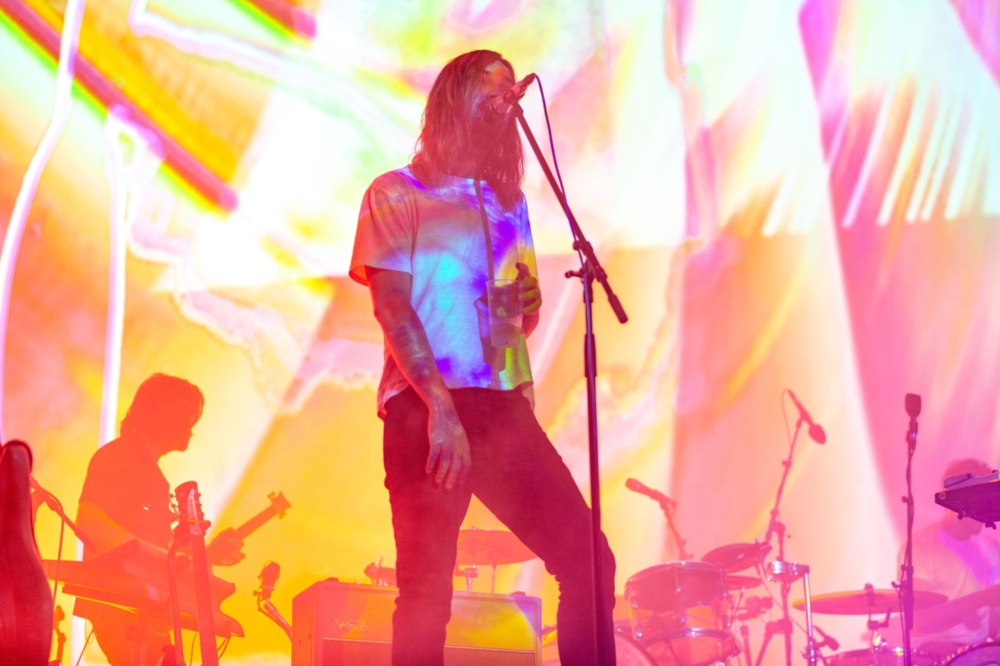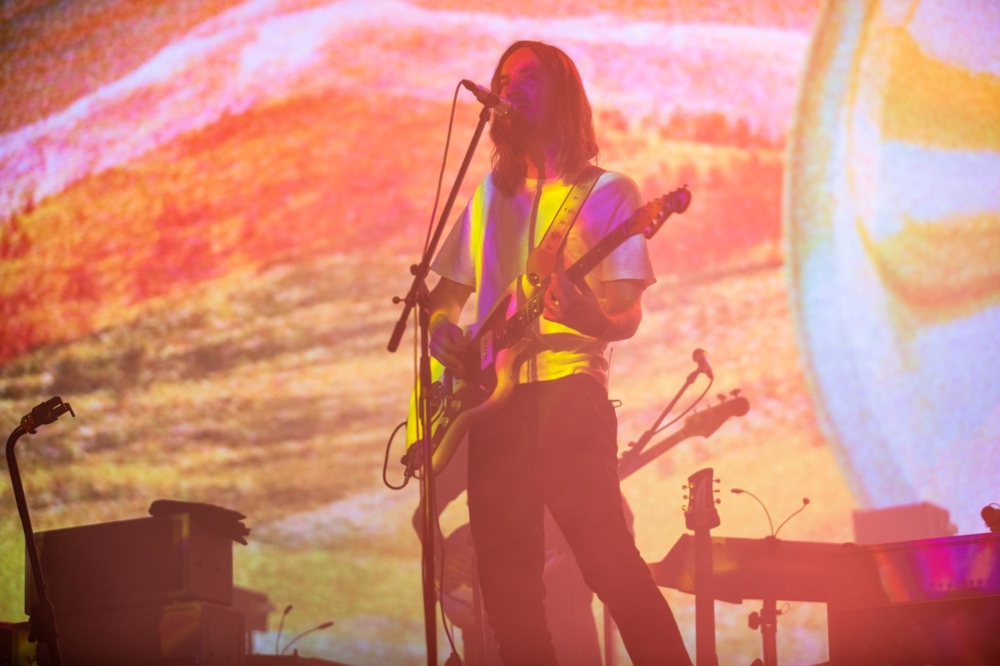 Get your copy of the latest issue