Sound of Summer 2019
Win the chance to play at 2019's edition of Jack Daniel's Presents' with the Sound of Summer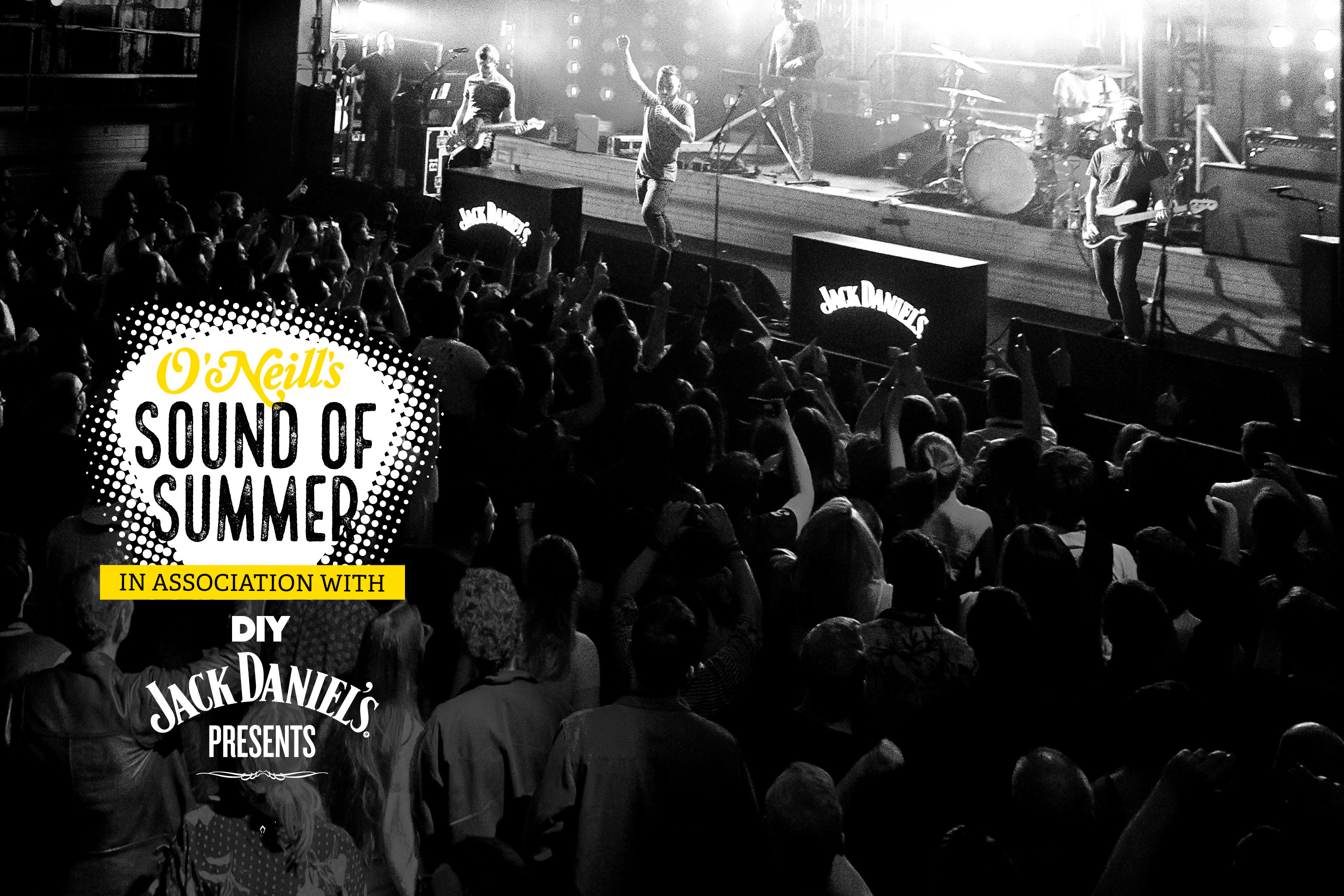 We've teamed up with Jack Daniel's and O'Neill's for their upcoming talent discovery competition.
This year, Jack Daniel's are returning with another edition of Jack Daniel's Presents later this year and you - yes, you! - could be the artist getting to perform at it.
DIY are teaming up with both Jack Daniel's and O'Neill's for Sound of Summer, a talent discovery programme, where we track down the UK's best new act, and get them to open up the show for this year's exclusive Jack Daniel's Presents edition.
Having played host to The Vaccines last year, Jack Daniel's Presents is a unique night of live music taking place in Birmingham later this year with an incredible headline act. Things are only going to be bigger this time around, and by entering into the Sound of Summer, you could be performing alongside that secret, soon-to-be-announced headliner.
The Sound of Summer kicks off with a series of 32 heats, taking place in O'Neills pubs across the country on Thursday 1st August, before six semi-finals - whittling down the long list to a final six acts - take place on 15th and 22nd August, respectively. A panel of music industry experts will then decide the final winner, who will get to play this year's edition of Jack Daniel's Presents, as well as three regional shows in the run up. The runners-up will also be offered up a series of prizes, including a £1000 cash prize.
To be in with a chance, all you need to do is head here, upload a handful of original songs and tell us a bit more about yourselves. Please note, all applicants must be over the age of 18.
Registration is open now (Monday 17th June), and closes at 23.59pm on Friday 12th July.
So, good luck, and stay tuned for more news on who the secret headliner is…
Jack Daniel's Tennessee Whiskey - JACK DANIEL'S and OLD NO. 7 are registered trademarks. ©2018
"Always drink responsibly. See drinkaware.co.uk for the facts"