Album Review
Hot Chip - A Bath Full Of Ecstasy
4 Stars
Infectious escapism at its finest.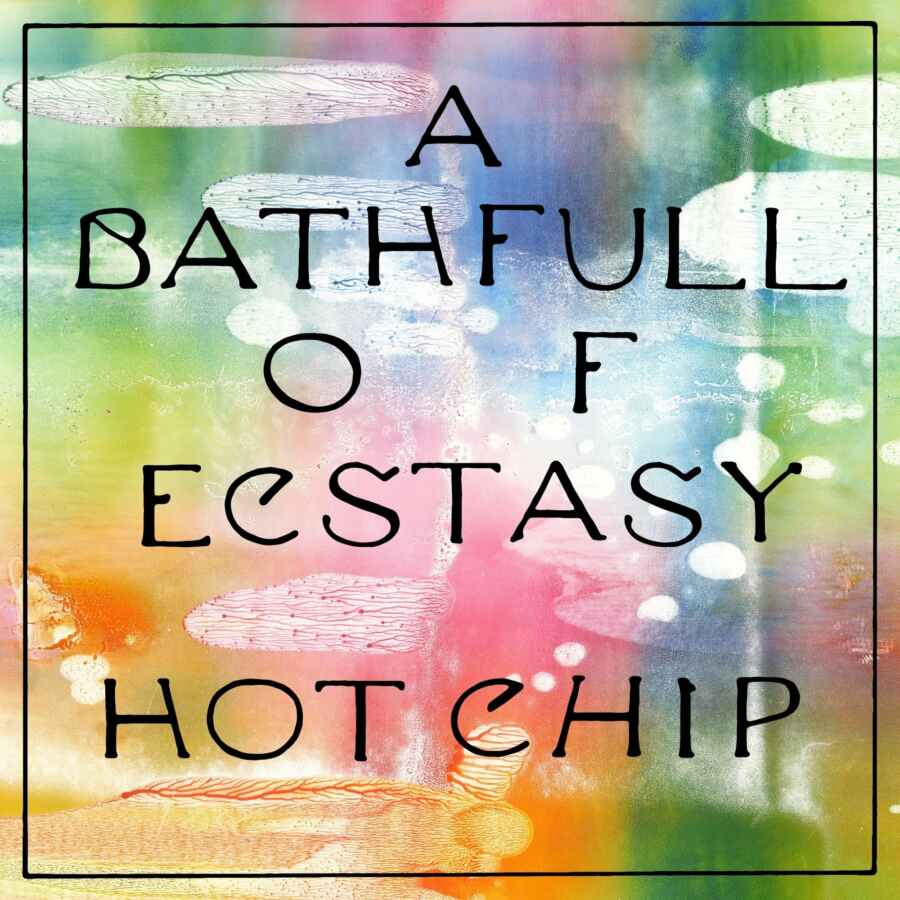 With a name like 'A Bath Full of Ecstasy', you'd be forgiven for thinking indie disco stalwarts Hot Chip were about to hook you up with more pills than The Shamen and take you down to the Haçienda.
But Hot Chip have never been about the hedonistic '90s bacchanals. Though built for the dancefloor, there's always been a more introspective groove. The kind of sound that mixes the euphoric with the melancholic, rooted in the mind as much as in the body.
There once was a time when they might've been up for cracking jokes, bigging themselves up and "coming on strong", as their debut album introduced them 15 years ago. But now isn't it. After the existential crisis of the fantastic 'Why Make Sense?', 'A Bath Full of Ecstasy' feels somewhat at peace. They've passed through their chaotic expressionist phase and have now settled on beautiful watercolour landscapes.
'Clear Blue Skies' sees them opening with a surprisingly orchestral movement before the shuffling beats and twinkling synths elevate the record to a heavenly place. Joe Goddard's endearingly warbling vocals remind us that this is still inherently human, however, as he longingly asks "What kind of magic did you use?"
As it shifts into album closer 'No God', with its ebullient piano house riff, filled with warmth and long-sought acceptance, it feels like a weight being lifted off your shoulders to an almost transcendent extent. Because this is what Hot Chip do best. Infectious escapism at its finest.
But 'A Bath Full of Ecstasy' is never saccharine. Its escapism is always rooted in something real. Where the darkness does creep in, as it is wont to do on Hot Chip records, they always offer a light at the end of the tunnel.
There's no sign of them eschewing that floor-filling mentality yet either. 'Hungry Child' is one of the group's most unabashedly club-ready tunes. Muscular grooves, squelchy bass and house-harmonies are all present and correct, building to a moment of pure release. Arms-aloft, body-swaying catharsis where actions mean far more than words.
'Spell', meanwhile, has a surprising Prince-esque sensuality, as Alexis Taylor's usual falsetto is distorted and echoed, and the French touch influence of producer Phillipe Zdar makes itself known. That same distortion of one of Hot Chip's most iconic signifiers doesn't work quite as well on 'A Bath Full of Ecstasy', but shows that the band aren't willing to rest on their laurels just yet.

As the band have grown older together, their bond has grown tighter. There's always been a camaraderie there, especially between Alexis and Joe, but 'A Bath Full of Ecstasy' shows a band completely in sync. Confidently displaying their talents, playing off one another and raising each other up. Their more collaborative process has brought an album that, while rarely deviating from that Hot Chip sound, feels lighter and freer. Like a band finally feeling confident in their own skin, inviting us to find escape from whatever troubles us in their music.