Glastonbury 2019
"When Glastonbury 2019 was offered to us we couldn't resist the feeling again" - The Killers talk their return to Worthy Farm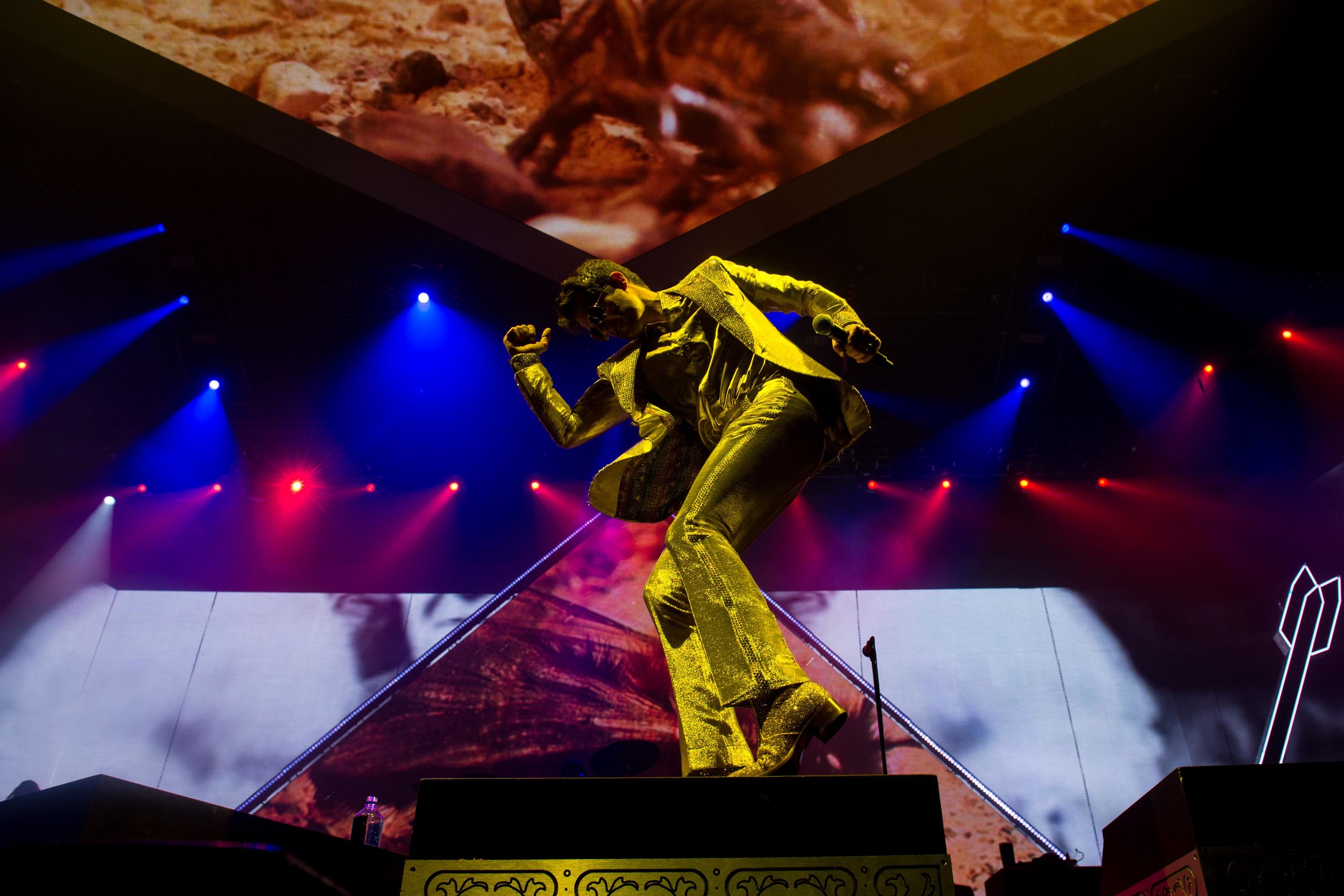 We caught up with the band's Ronnie Vannucci Jr. ahead of their headline slot this weekend.
It's been 24 long months since we last set foot on Worthy Farm for the biggest knees up in the musical calendar, but now it's finally time to run into Glastonbury's loving, muddy arms and make a pilgrimage to the Pyramid. We spoke to some of the festival's stars – some returning, some making their maiden voyage – to see what they've got planned.
After last topping the Pyramid Stage all the way back in 2007 - remember that, kids?! - Las Vegas' finest The Killers are all set to return to headline at Worthy Farm again this year.
Ahead of their performance this weekend, we caught up with the band's Ronnie Vannucci Jr. to discuss what they remember from their last headlining stint, and exactly why they decided to take up the mantle a second time.
This is your second time headlining – what can you remember from 2007?
I remember everything was going wrong at the last minute! There were amps blowing up and technical difficulties at every turn. I think we experienced this collective feeling of force that couldn't be stopped by these technical blunders. Everyone's parents and some extended family and friends were there; most of all we couldn't let them down. So we went out there and did it! Then the subwoofers on the PA took a shit.
Back then, Brandon was quoted as saying that headlining was a once in a lifetime experience, what made you accept the invitation again?
Well, I suppose that was our understanding of this great festival - that it's a one and done type of thing. But like moths to a flame, when it was offered to us we couldn't resist the feeling again.
Does Glastonbury mean as much to you, coming from America?
I suppose it is one of the best festivals or even happenings in the world. This festival seems to be doing good things for humans and that message gets around, ya know?
Are you gonna stick around for the weekend?
I believe we are in and out. Like consciousness or a dream.

Can we expect any surprises from the show? New material? Guest stars?
Expect anything in this day and age.
The Killers play the Pyramid Stage at Glastonbury 2019 on Saturday 29th June.