Glastonbury 2019
Friendly Fires gear up for Glastonbury 2019: "It's nice to have something to prove"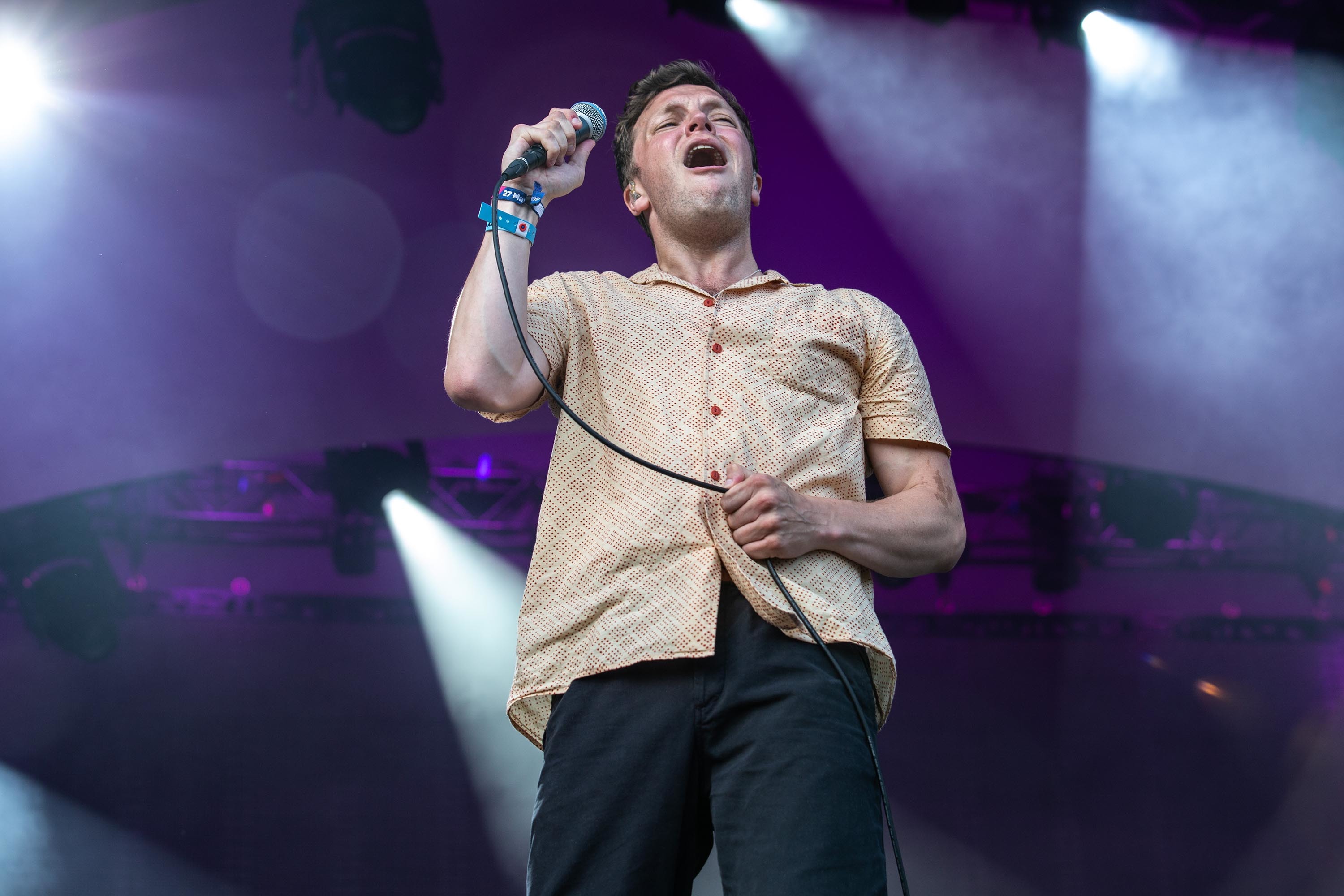 We catch up with the band's Ed Macfarlane to chat about their imminent return to the festival.
It's been 24 long months since we last set foot on Worthy Farm for the biggest knees up in the musical calendar, but now it's finally time to run into Glastonbury's loving, muddy arms and make a pilgrimage to the Pyramid. We spoke to some of the festival's stars – some returning, some making their maiden voyage – to see what they've got planned.
Having made their live return last summer, Friendly Fires are set to grace the fields of Glastonbury once again, but this time, with new album 'Inflorescent' under their belts.
Ahead of their visit to Worthy Farm this year, we spoke to Ed Macfarlane to take a stroll down memory lane, while also getting a good bit of advice in the process.
Tell us about your first memories of Worthy Farm.
The first time I went was the first time we played on the John Peel Stage, which is the same stage we're playing this year. I made the schoolboy error of going out and going crazy the night before our gig; I remember we played terribly and just regretting it loads. We played two big shows on The Other Stage [in subsequent years], but I feel like we've never done the John Peel justice…
Now's your chance! Are you excited about throwing yourself back into the throng after several years off?
I'm really looking forward to it! We're on before Billie Eilish and we're the underdogs now, so there's gonna be loads of youngsters there waiting for that and they'll just see me dancing like an idiot. [Don't worry - Billie's actually been moved now, so you're on before the equally inappropriate The Streets! - Ed] I like the idea that there'll be fans of ours there, but I'll also get the chance to annoy people who don't wanna see our band. It's nice to go back to the stage where we have something to prove.
Got any good tips for Glasto first-timers?
It's always good to make sure you separate yourself from the rest of your gang and have your own spiritual moment; you become more aware of your surroundings when you're on your own instead of just hugging your mates and shouting. You have these experiences that wouldn't feel the same if you were with people, and then you can go back and say how you ended up in a tent watching Himalayan throat singers.
Friendly Fires play the John Peel Stage at Glastonbury 2019 on Sunday 30th June.