Live Review
Surprises from The Big Moon and Pale Waves and hard-hitters from techno's finest christen the first day of Glastonbury 2019
Ross From Friends, Jon Hopkins and a special duet from the Eavis' make for a blissful Thursday down at Worthy Farm.
Anticipation on the Thursday night of Glastonbury is always at fever pitch, but when we haven't been back on the hallowed turf of Worthy Farm since 2017, and it's as Bloody Stonking Hot as it is today, things hit even greater levels of excitement.
For those packed into the confines of the Avalon Cafe, Glasto head honcho Michael Eavis - introduced as "The godfather of festival fun, chief cow herder, the singing milkman" - does a lot to amp up the feel good factor, playing his annual opening set, covering a host of karaoke classics. From Elvis' 'I Can't Help Falling In Love With You' and 'Suspicious Minds' to a so-terrible-it's-brilliant duet of 'Something Stupid' with daughter and festival co-organiser Emily, it's a wonderfully grin-inducing start.
Someone also clearly keen to capitalise on the jovial mood around the farm is Ross From Friends, who takes to the Wow stage in the festival's Silver Hayes dance district at sunset, hammering his way through an hour of pumping tech house, abundantly aware of what the packed crowd want, and even keener to hand it to them on a plate. Silver Hayes also plays host to a live broadcast from Annie Mac on Radio 1, where she's joined by the likes of Patrick Topping and Jon Hopkins, who brings his glitchy, fidgety techno to the airwaves and the BBC Introducing Stage, offering only a hint of what's to come when he headlines the West Holts Stage on Friday night.

As always on Glastonbury's warm-up day, there are a couple of unannounced surprises over on William's Green. One punter, who we overhear convinced that the unnamed guest is Lady Gaga, might be slightly disappointed when The Big Moon stride out on stage, kicking off the road to their forthcoming second album, but for the rest of the packed tent, they're a winner.
Sporting an enormous tutu and Kurt Cobain-esque white shades, singer Jules Jackson is her most badass self, kicking off with old favourite 'Sucker', while the handful of new songs they debut tonight suggest they've been broadening their palette during their stint in the writing room. The first begins in antsy fashion, all ominous group chants and moody vibes, before exploding into a classic Big Moon climax, while another finds them venturing into more electronic territory with looped backing. The best of the newies, however, comes last; a big, shoulder shimmy of a disco romp, it's probably the finest song they've penned to date.
Word has clearly got out that, ahead of their big John Peel stage slot, Pale Waves are tonight's second special guests; predictably, there's a crowd heaving out the door. Though offering less new tricks - tonight's set sticks pretty firmly to last year's debut LP - these shows feel more like an underlining of how far the Manchester quartet have come. Playing their first ever show on Pilton's beloved soil, the band are far from newbies, instead offering up the likes of 'Television Romance' and 'There's A Honey' like they're firmly established classics. When they reach the big stage on Friday, they'll be sure to cement their position as one of the UK's recent breakthrough successes.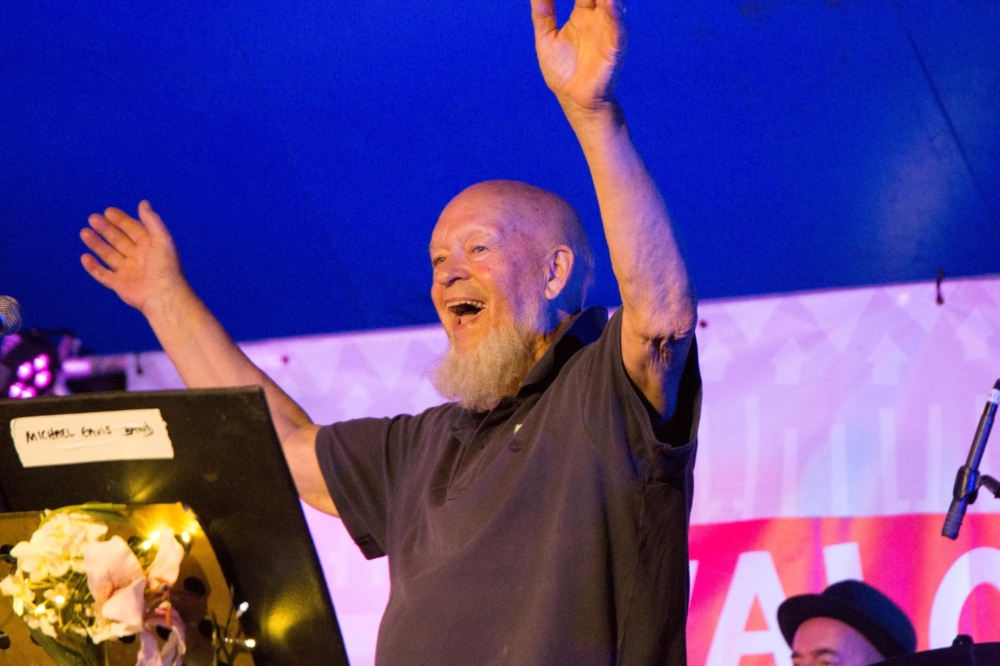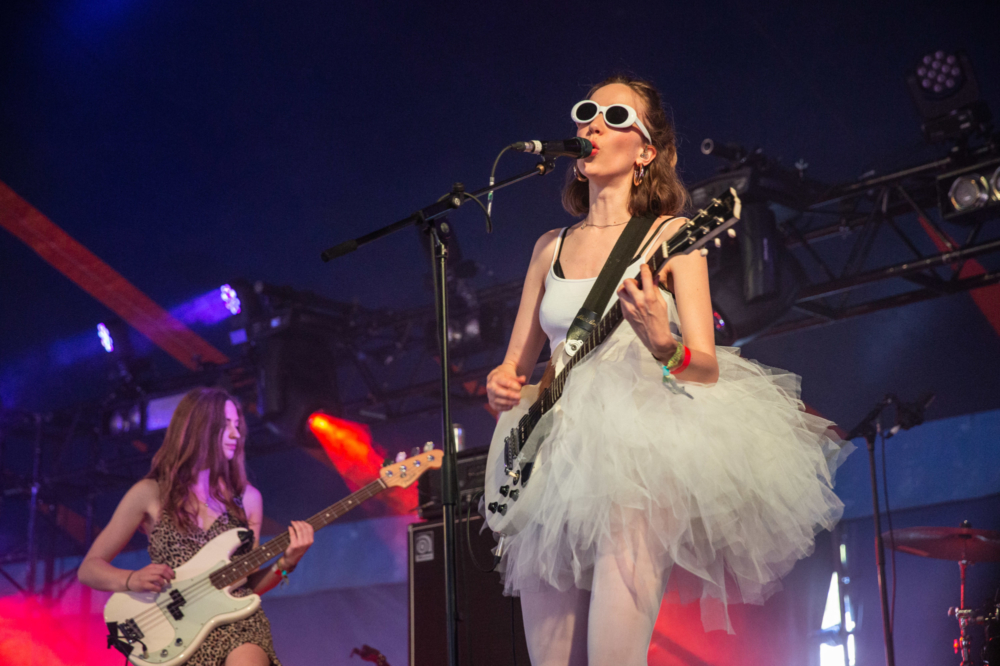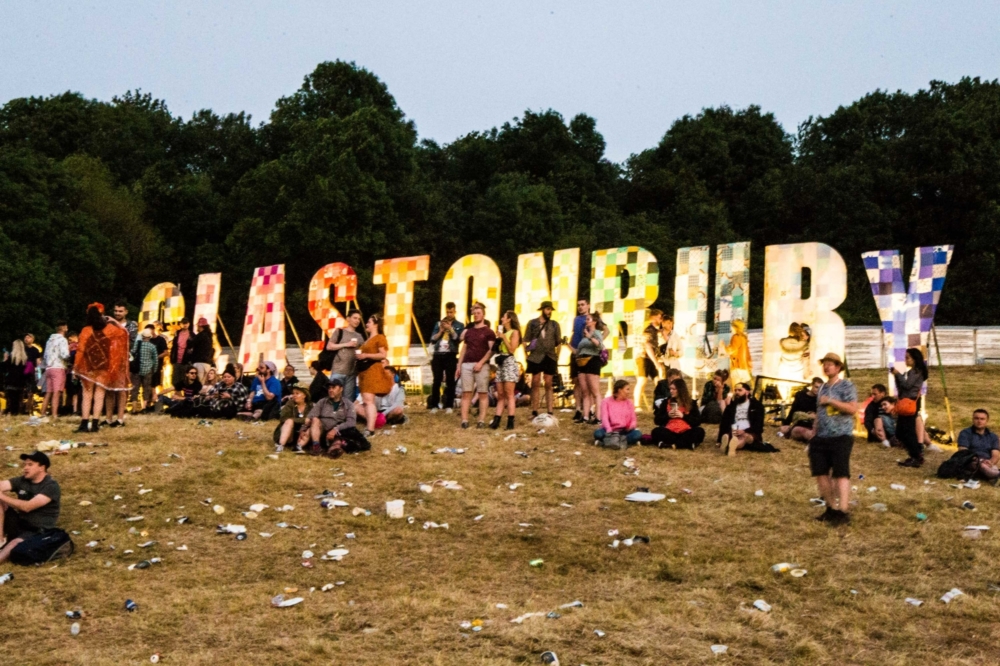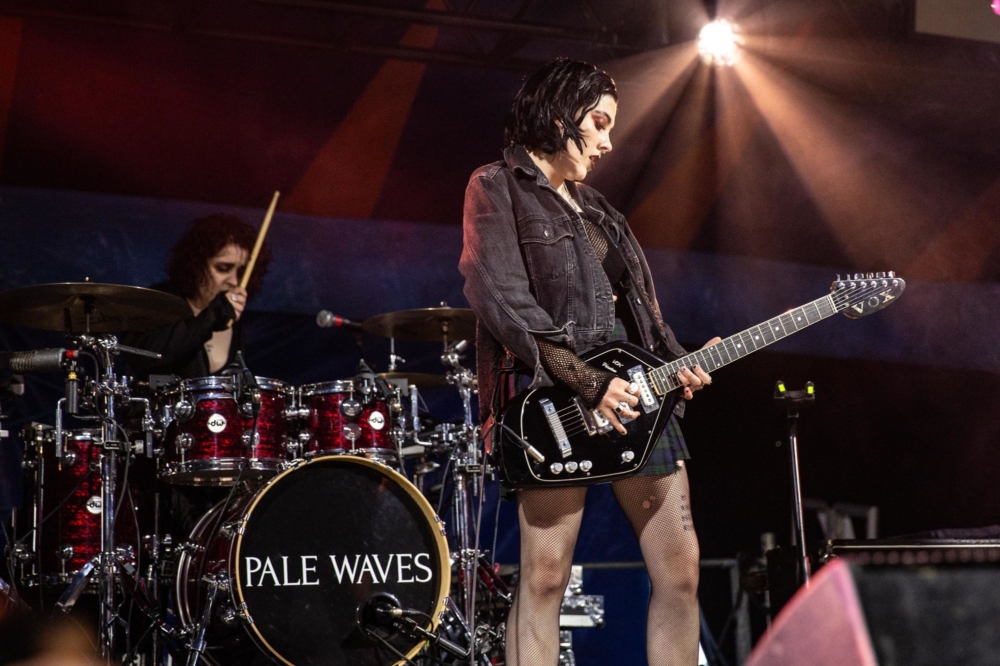 Get your copy of the latest issue