Album Review
Night Moves - Can You Really Find Me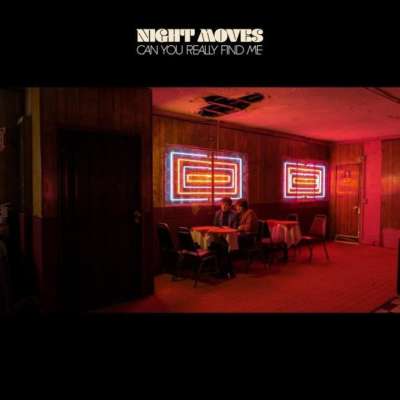 Forgettable fare.
Label: Domino
Released: 28th June 2019
As Night Moves were in the process of putting together this third LP, locked away from civilisation in the depths of a Minneapolis winter, singer John Pelant apparently mused, "wouldn't it be great if we could make a record that sounded like it has a lot of singles on it?" You wonder if that's where things began to go wrong for this new collection of tracks from the duo, because at the heart of 'Can You Really Find Me''s difficulties is a marked lack of cohesion. John and bandmate Micky Alfano (third member, Mark Ritsema, has departed the fold) drift stylistically across these ten songs, meaning that we continually make jarring jumps like the one that occurs between tracks one ('Mexico', a slow-burning synthpop number) and three ('Keep Me in Mind', a lightweight alt-country cut that sounds like a B-side The Head and the Heart forgot to record).
Later on, the pair briefly threaten to revive chillwave with 'Coconut Grove', before quickly reverting to type - wafer-thin balladry ('Angelina'), more glacial electropop (the title track). Running through the whole of 'Can You Really Find Me' is a sense of inertia, a sort of slow-paced rut that the pair never quite snap out of, with the possible exception of the satisfyingly panoramic 'Ribboned Skies', which is the one moment on the record where it feels as if all of the ideas that Night Moves are throwing at the wall actually stick. Otherwise, though, this is forgettable fare.