Festivals
The best of the rest on Friday of Glastonbury 2019
Rosalia, The Vaccines, Georgia, George Ezra and more shine in the sun on a stonking day at Worthy Farm.
If there's one thing Glastonbury does best, it's diversity. In this spirit, we decided to throw ourselves into day one proper at this year's knees-up with the most polarising of moods. First up, Black Midi justify their hype beyond London industry circles, packing out the William's Green tent at the eye-watering hour of 11am, with the scything noise of debut album 'Schlagenheim' translated weirdly and wonderfully. From the endlessly experimental to the hands-in-the-air karaoke classics, the Pyramid Stage is opened by ABBA tribute act Bjorn Again, who bring hits galore, hilarious(ly awful) stage banter, and a pretty decent recreation of the sexual tension of Actual ABBA. It's outrageous, and the most fun start to a festival possible.
Meanwhile, it's not even midday and there's already a right old time to be had over on the Other Stage. Taking the ever-notable Friday opening slot – always reserved for bands far larger than the stage time might dictate – The Vaccines might have barely finished breakfast but they're on fiery form. Storming through the bangers ('Teenage Icon', 'Wrecking Bar (Ra Ra Ra)' and the like), the band have got enough in their arsenal to pretty much solely pump out the hits; on hyper-theatrical form, Justin Young, meanwhile, stalks the stage, flinging his arms to the sky, arching his eyebrows and generally pantomiming it up. If the crowd are somewhat flat, then you sense that's down to the combo of hangovers and debilitating heat rather than any lack of love. "I was worried you wouldn't come," coos the singer with faux modesty; he's clearly only kidding though, there's still more than enough affection for The Vaccines not to warrant any of those concerns.
In a fair and just world, MØ would be on the Pyramid, sharing the big stage with Miley, Kylie and the other pop queens, rather than pulling a medium-sized crowd at 1pm on the Other. Making a grand entrance after an elongated intro, the singer is a genuine star – albeit one cut from a more alternative cloth than many of pop's biggest chart-toppers. With a series of paper panels behind her, the singer dances and moshes her way through a set that's joyous and euphoric, at one point during 'Blur' ripping the sheets down in a fit of emotion, at another settling down behind the piano for a tender moment (prefaced by a giggle about attempting to play while wearing a rather natty pair of long gloves).
Descending into the crowd for a huge sing-along of Diplo mega-hit 'Lean On' and fully crowdsurfing during a final 'Final Song', the Dane is a wildly endearing presence; gushing her love for the crowd and festival, it's impossible not to echo the sentiment right back at her.
Up on the Park stage, Georgia seems to have a new lease of life. Playing almost entirely new songs from (we assume) an upcoming album, it's an unlikely partystarter to the festival's first day. In 'About Work The Dancefloor', she has one of the songs of the summer, a thumping, Robyn-esque romp, and 'Started Out' closes the set with abundant energy.

Also shining on the first day is Rosalia, who brings a wonderfully flamboyant show to the John Peel Stage. Cuts from her new album 'El Mal Querer' mix traditional music from her Spanish homeland with hyper-modern, glossy beats and are performed impeccably. She takes on her favourite childhood song from Spain in a spine-tingling acapella rendition, and gloriously runs through her James Blake collaboration 'Barefoot In The Park'. Stunningly choreographed, profound in her between song chatter of acceptance and community, and with a total belter of a voice, Rosalia looks every bit the superstar today.

"I wish Dolly Parton was playing this year, I fucking love that bitch," declares Amyl & the Sniffers' uncontainable frontwoman Amy Taylor as the band near the end of their afternoon set over on William's Green. It's not the most obvious choice of idol for the Aussie punks, but then Amyl aren't really ones for towing the party line of predictability. Prowling the stage, flexing her biceps and shadow boxing like she's in a low budget Rocky montage, the singer is a brilliantly ridiculous force of nature, shouting "get rowdy!" at random intervals, and then plunging into the pit to do the job herself.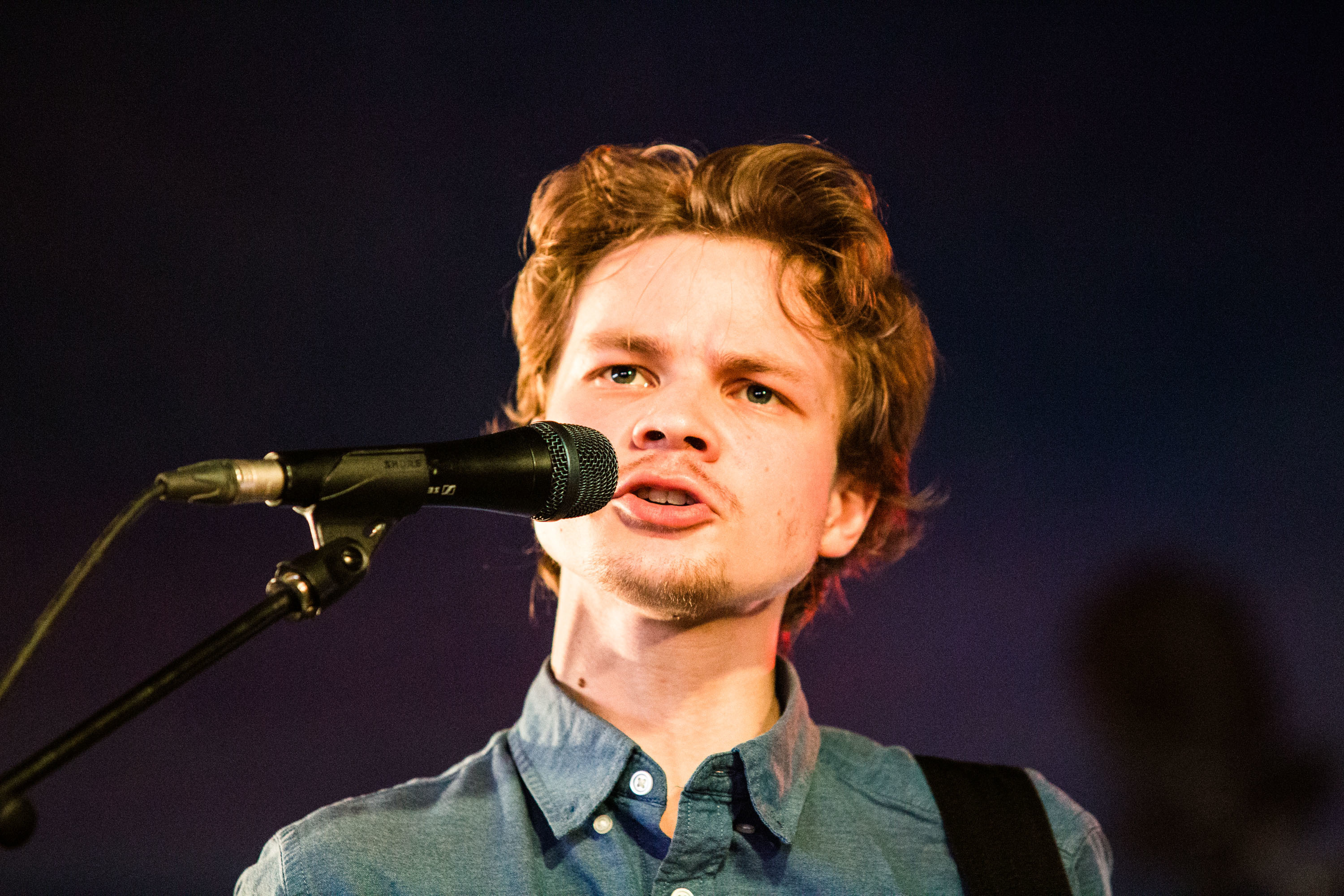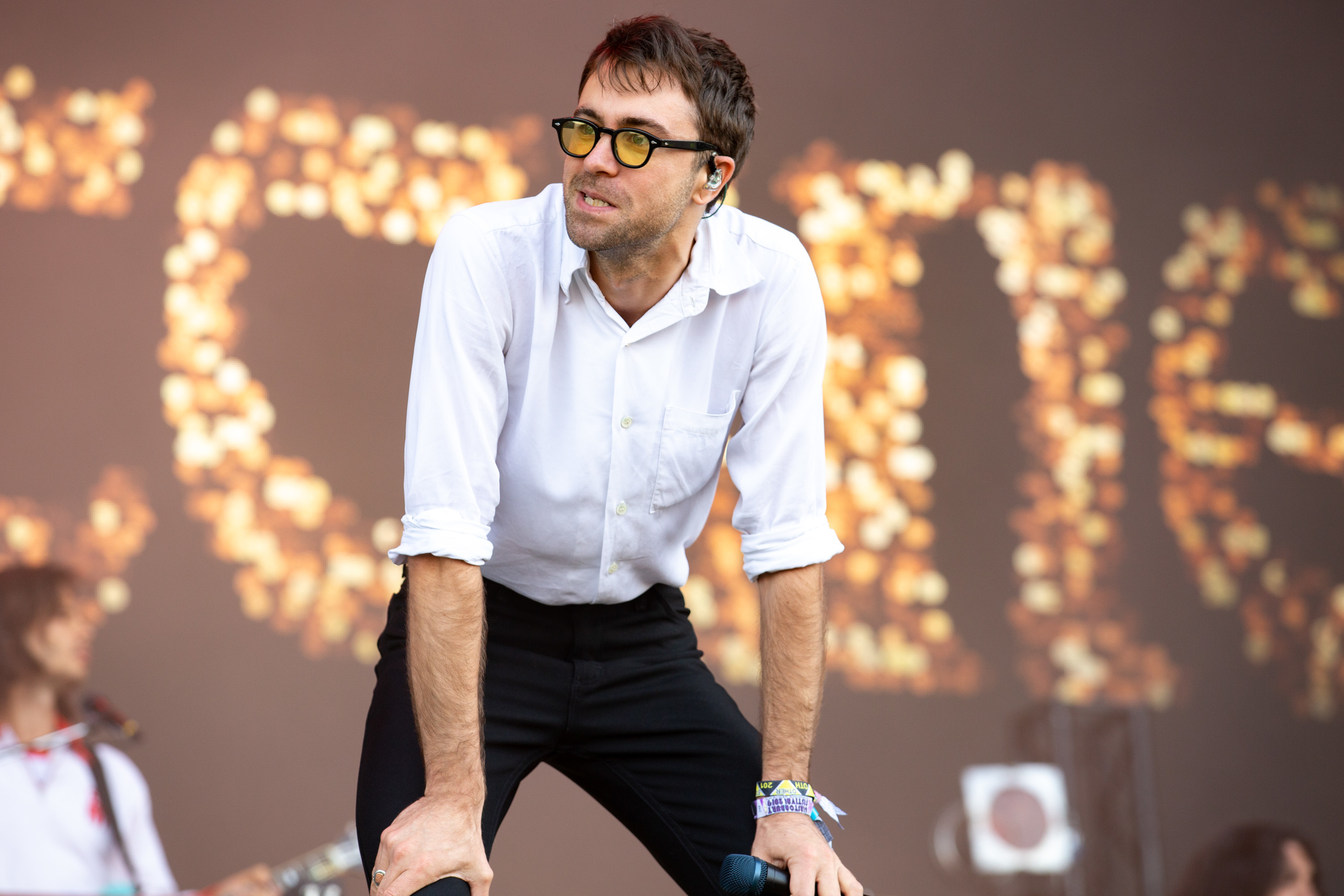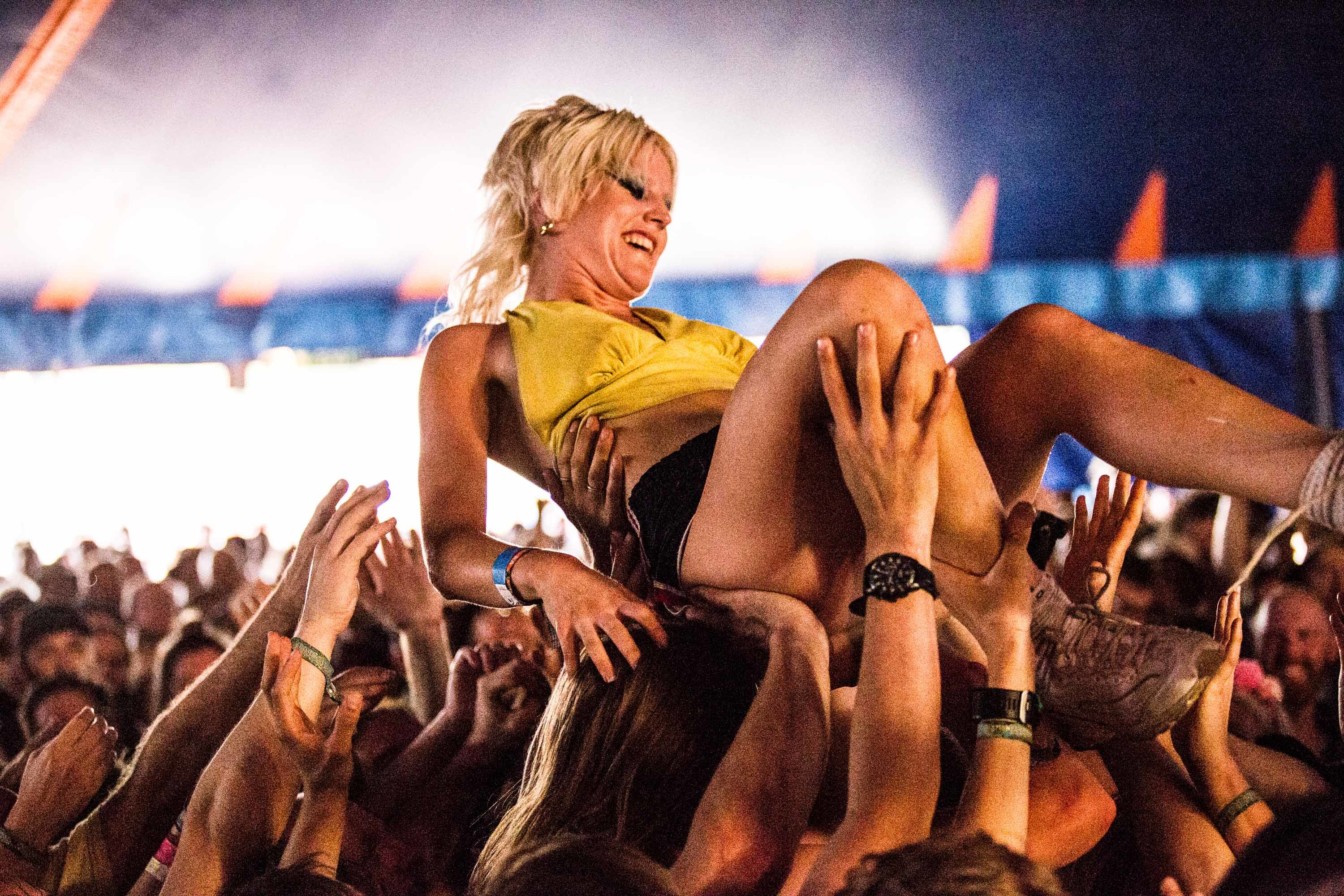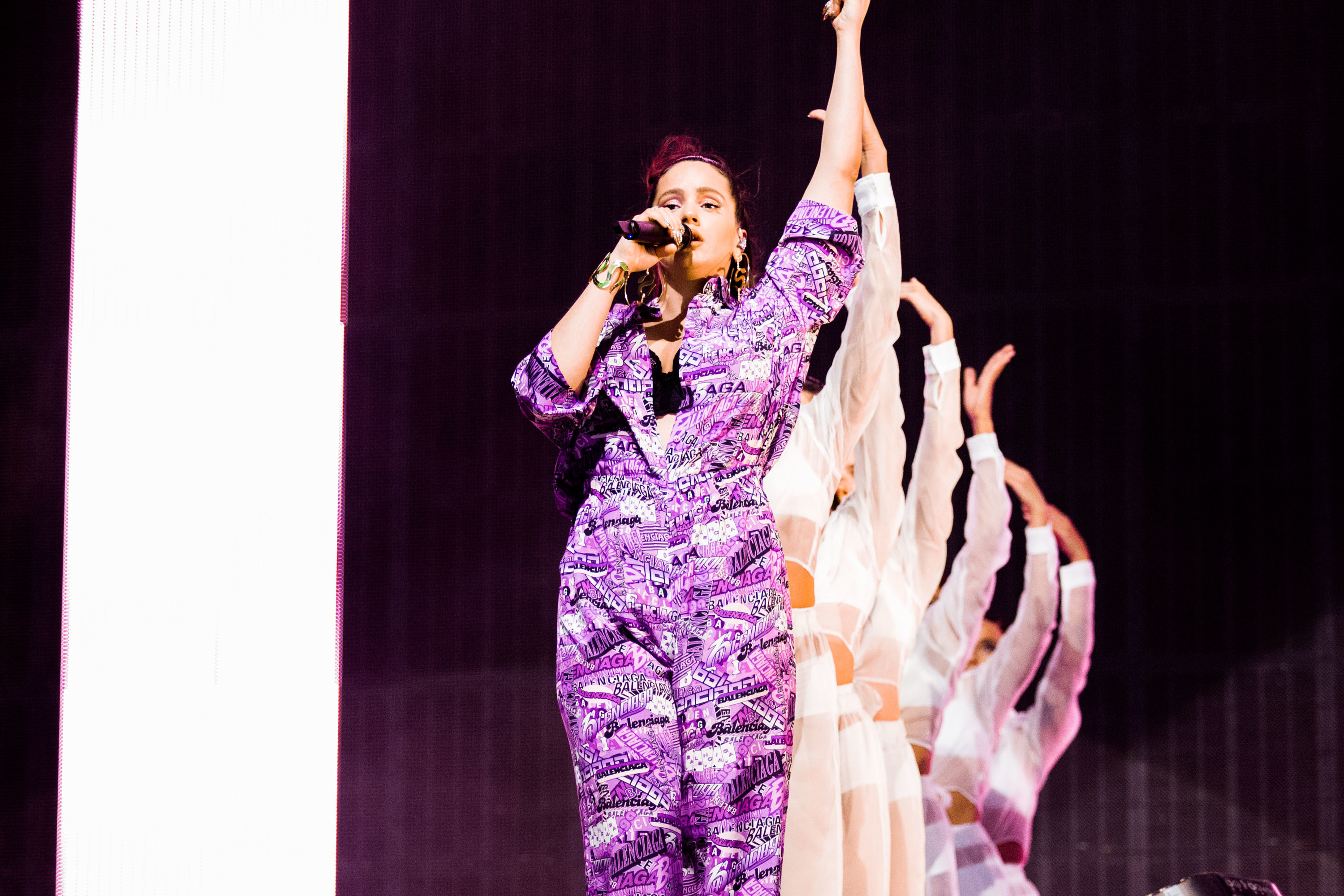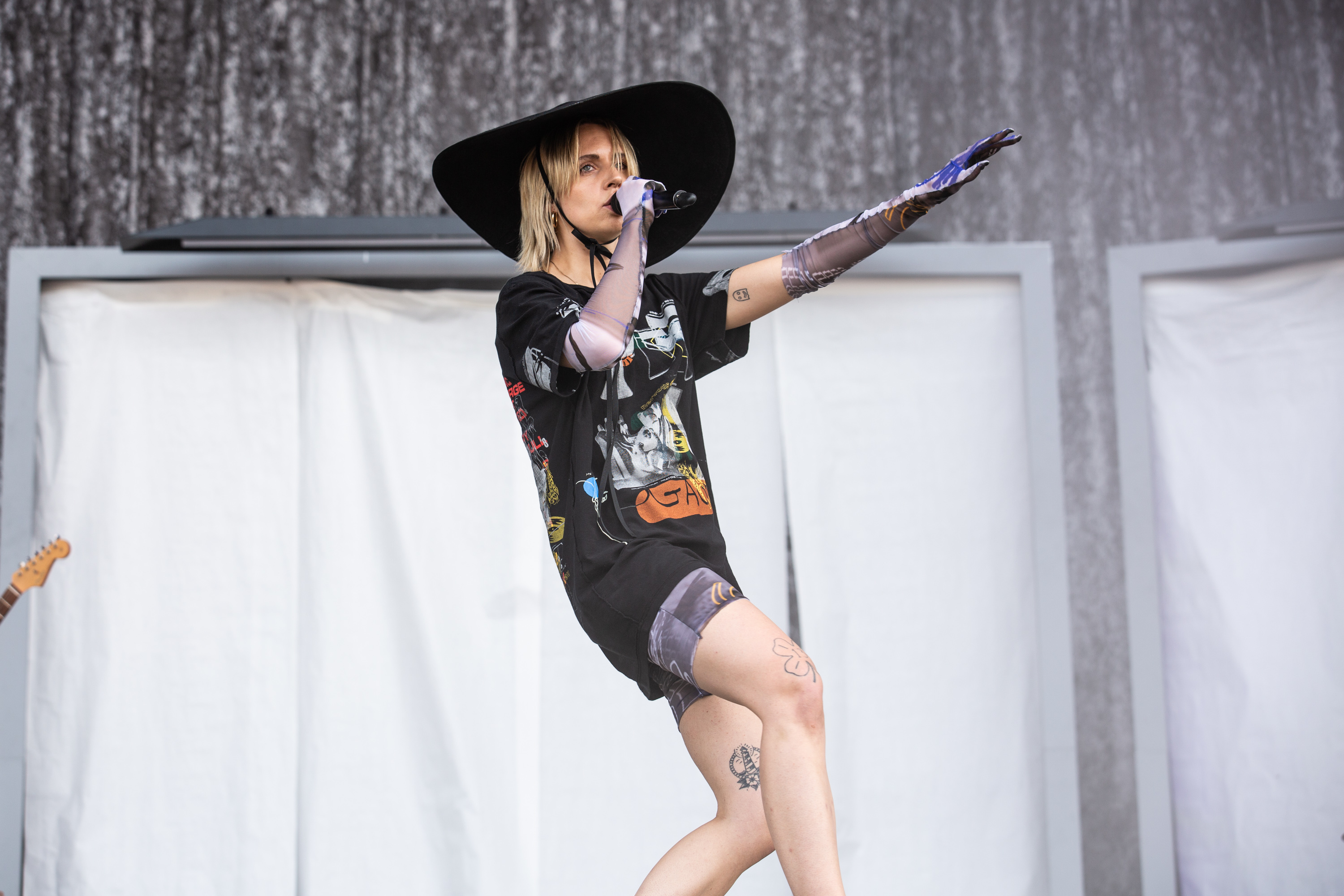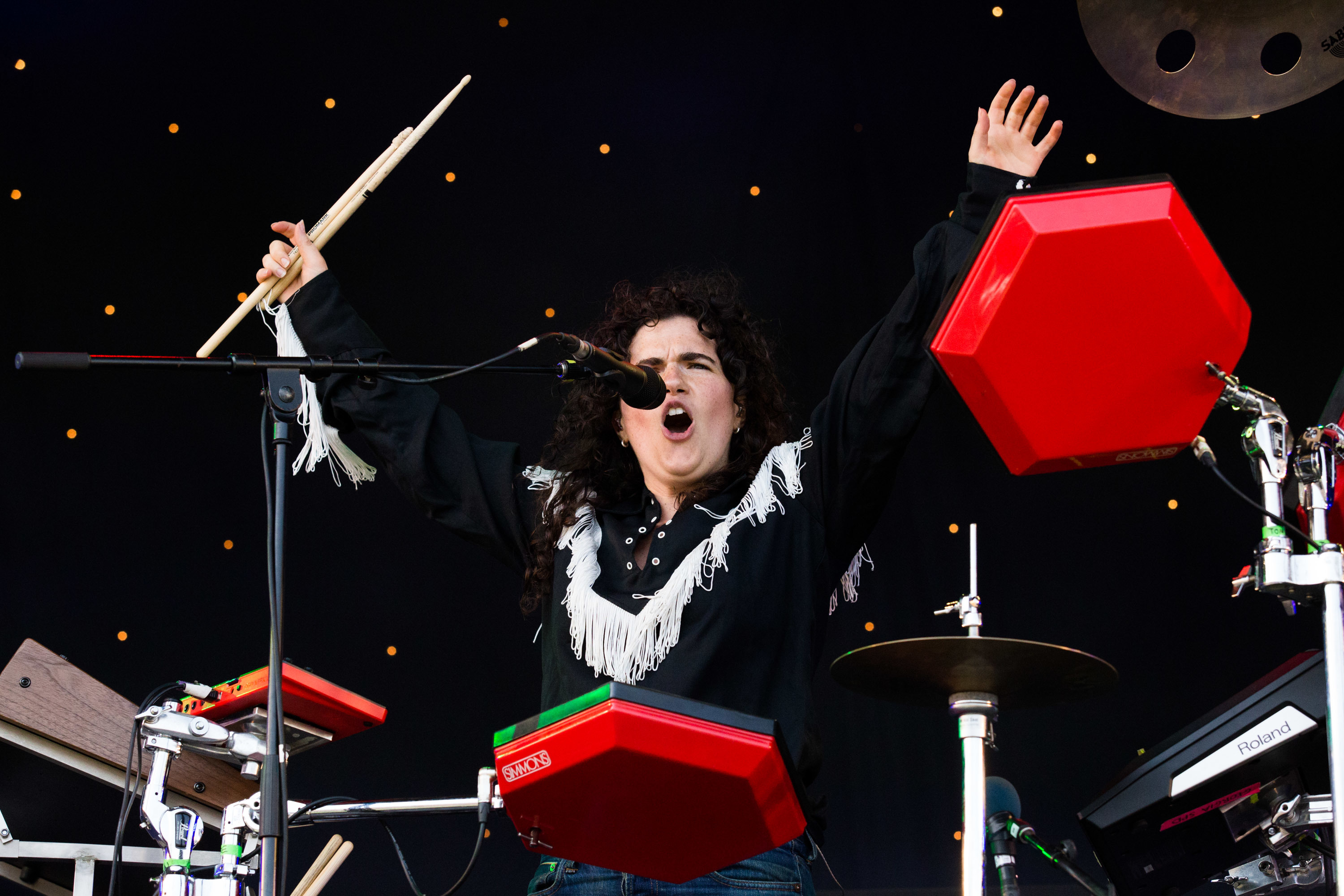 If the legendary Lauryn Hill has something of a reputation for turning up whenever she pleases, today even the Fugees singer has got the memo that, at Glastonbury, that shit won't fly. It's still around 10 minutes after her 6pm stage time when she strides onto the Pyramid, sporting a ruffled black coat that's more like art than clothing, but we'll allow her that. Though the sound out front is strangely damp, and the singer spends half the set fiddly with her earpiece and gesturing to her stage tech, Lauryn is still clearly on strong form – commanding the likes of 'Everything Is Everything' with the kind of magnetism that only a few can claim. "I wanted to do this classic soulful sound, but with hard-hitting hip hop beats, and it produced music like this," she declares before dropping 'Ex Factor'; if the beauty of Glastonbury is in these rarer, more unusual moments, then today, despite various issues, she pulls one out of the bag.
On the Pyramid Stage meanwhile, he might be perched on a stool after a recent injury, but the unstoppable rise of George Ezra to becoming a household name shows no sign of slowing up. It's no surprise that 'Shotgun' feels like the anthem of the festival, and for a sunset slot on a glorious first day, the soundtrack feels absolutely blissful.
Back over on the Other Stage, and the stylised new era of Two Door Cinema Club is being fully realised. With primary coloured, geometric visuals that perfectly match the yellow and cobalt blue of Alex Trimble's suit, every detail of how the show looks and works has clearly been thought out and executed sharply. Though the Bangor band have always had crowd-pleasing bangers to spare, their new aesthetically-minded sensibilities elevate them from a group of indie boys to something cleverer – there's whiffs of Devo in Alex's precise gestures, while new tracks 'Dirty Air' and 'Talk' are among their finest. With the sun setting, they bring out 'Something Good Can Work' and the sheer giddy good times in the field are palpable.
As Stormzy rises up to the headliner challenge on the Pyramid, Tame Impala take to the Other to round off the evening in a different fashion. On one hand, Kevin Parker and his band emerge triumphant, because, with songs as good as 'The Less I Know The Better', 'Elephant', 'Feels Like We Only Go Backwards' et al, you can't ever go too wrong; on the other, there's something a bit unexciting about it all. Playing the same set they've had for a long time now, and with their customary colour-flooded psych visuals and lack of inclination to put their faces on the screen, you want the band to do something to mix it up just a little. When they've got a new album to flaunt, that problem should get rectified, but tonight maybe the timing's just a little off.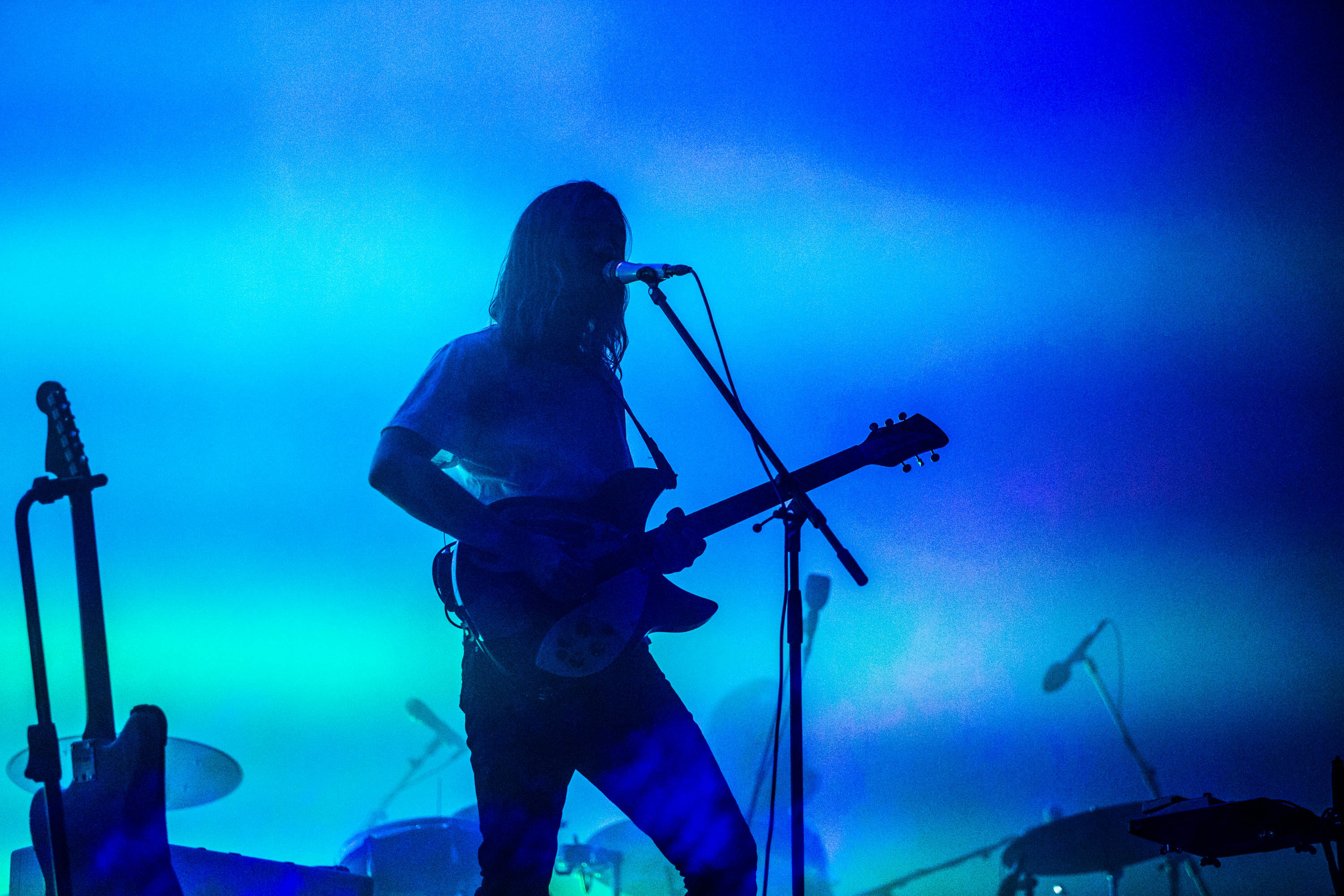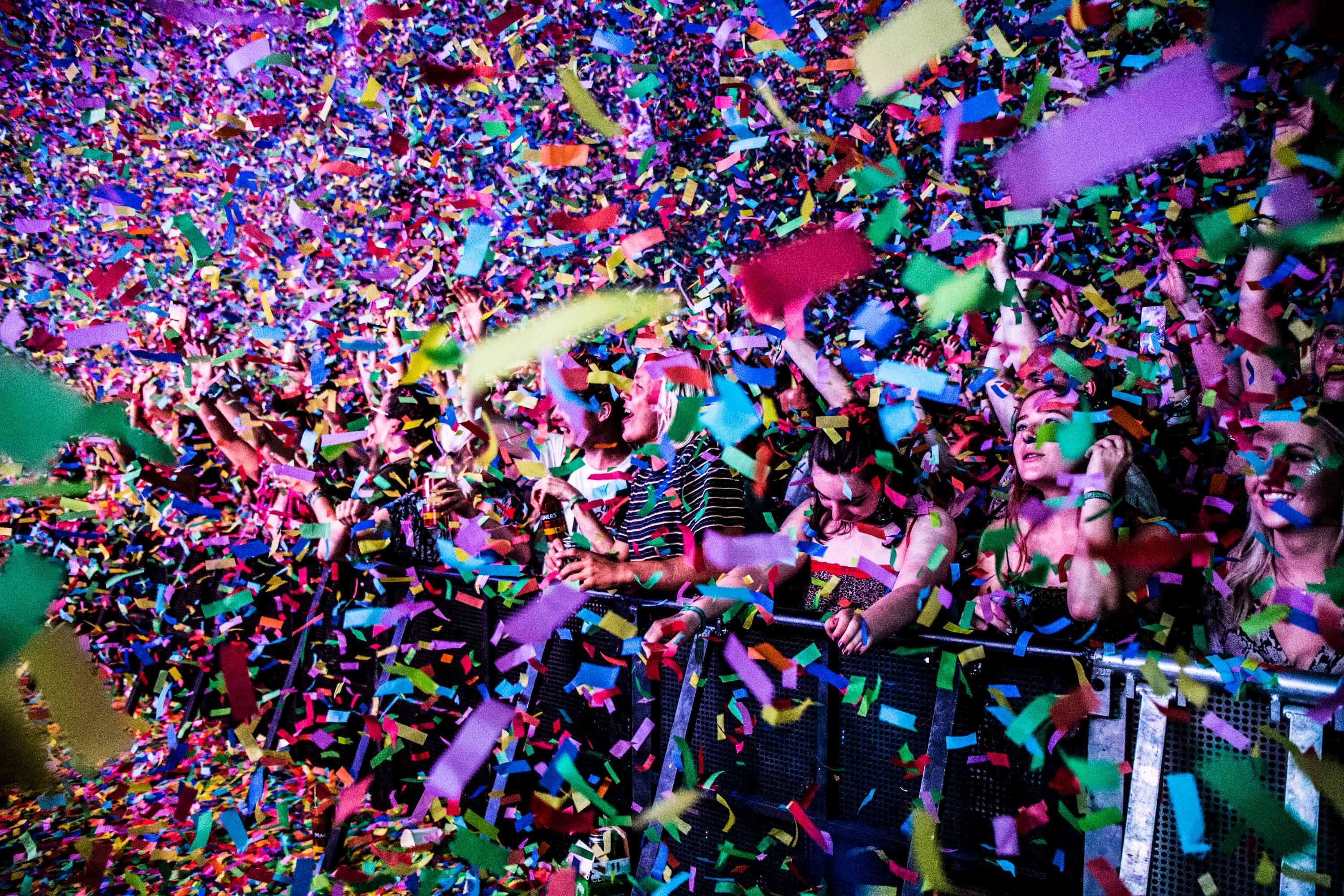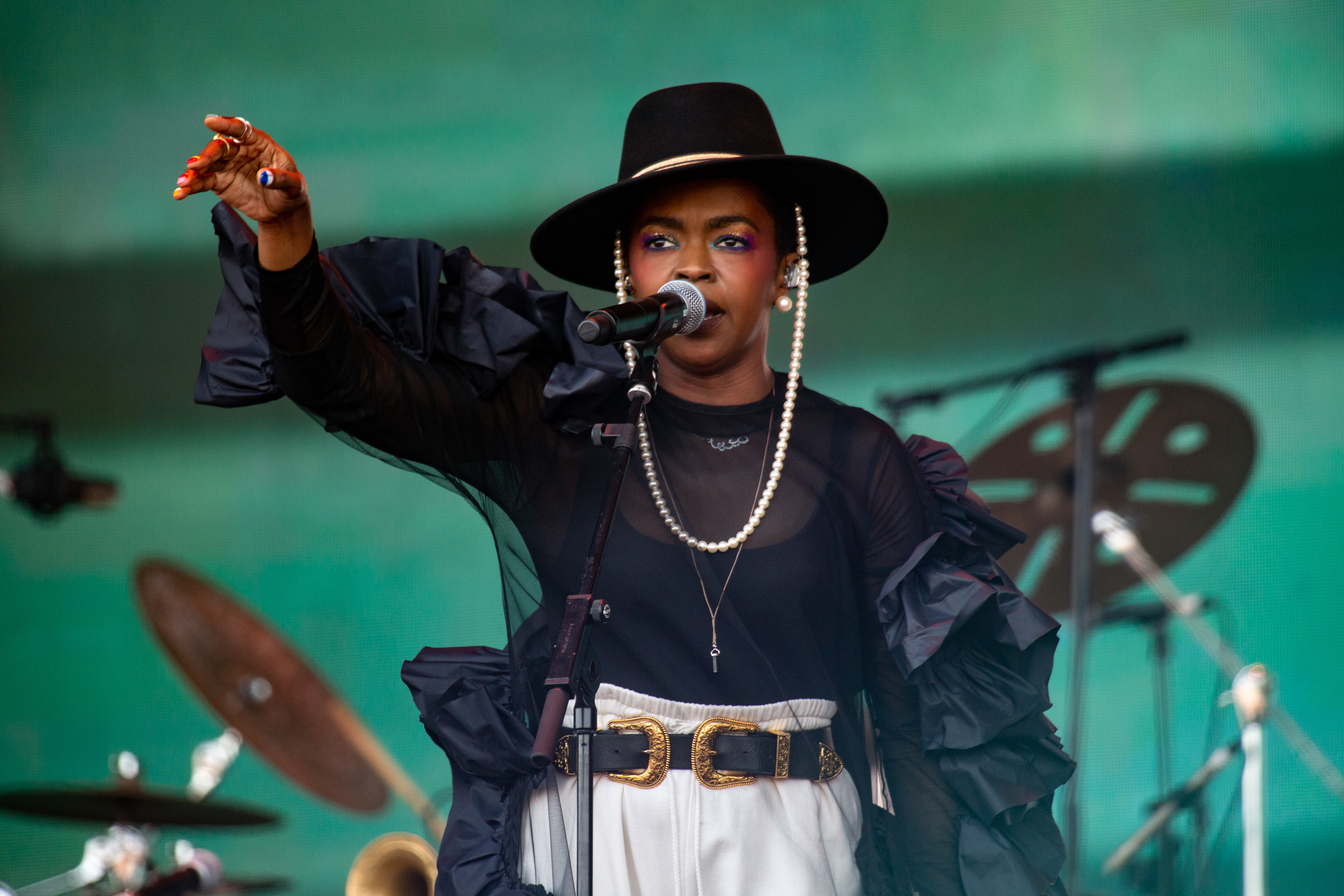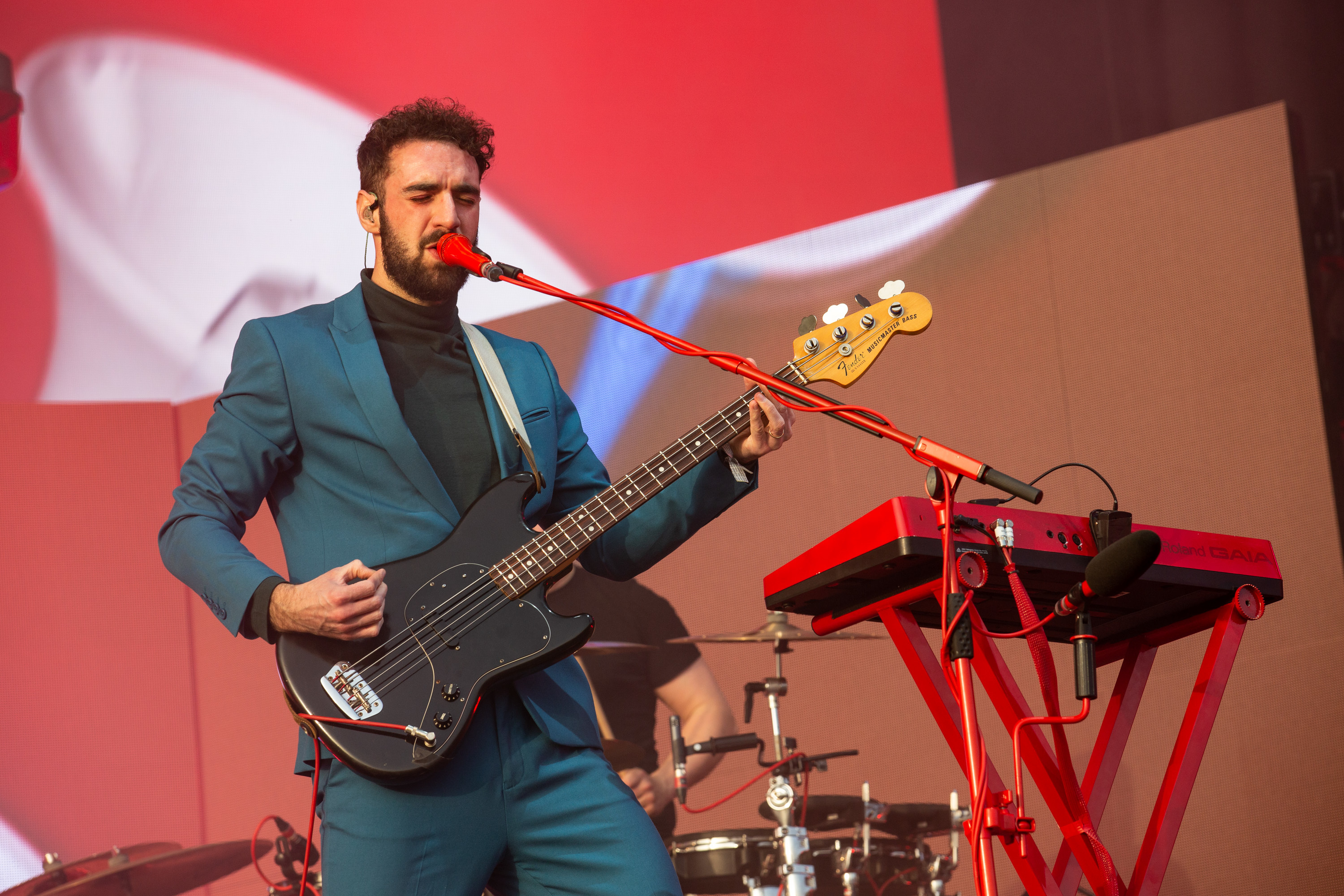 Get your copy of the latest issue