Album Review
Jesca Hoop - Stonechild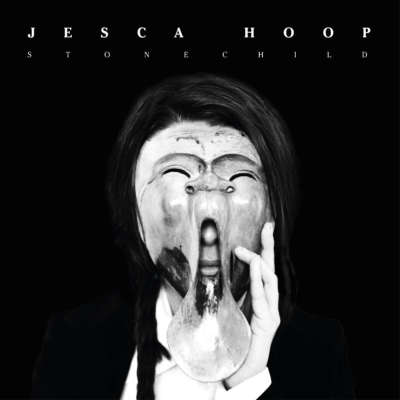 An exercise in top-level songwriting, stately and intelligent.
Label: Memphis Industries
Released: 5th July 2019
It's interesting to hear Jesca Hoop talk about stepping out of her comfort zone on this fifth full-length. After all, you wouldn't think she had one; this is a Californian who voluntarily traded the rolling vistas of her native Santa Rosa for the grey landscape of South Manchester almost on a whim a few years ago, when her friend and collaborator Guy Garvey suggested it.
That's what she claims to have done with 'Stonechild', though; instead of heading home to record as she used to, she instead made the considerably shorter trip to Bristol to cut her new songs with John Parish. The appeal should be obvious to anybody who's heard what the producer has done with Aldous Harding on her last couple of albums; like Jesca, the New Zealander deals in off-kilter folk, with finger-picked guitats, eccentric vocal melodies and abstruse subject matter. John's lightness of touch gave 'Party' and 'Designer' room to breathe.
He does a fine job with 'Stonechild', too, but truthfully, all of the triumphs here are Jesca's own and a long time in the making. It's less a case of being in a comfort zone than it is being supremely confident in a musical identity that she's spent years carving out for herself. It means that there's room for new, handsome flourishes, like the choir bursting forth on 'Red White and Black', or inviting new collaborators like Lucious, Rozi Plain and This Is the Kit to back her on the choruses throughout. The latter two come to the fore on the sumptuous 'Outside of Eden', a sharp deconstruction of the burgeoning reliance of children on smartphones. In fact, Jesca tackles politics with quiet incision throughout, particularly when she needles the dying patriarchy on 'Old Fear of Father'. 'Stonechild' is an exercise in top-level songwriting, stately and intelligent.