Interview
The Tallest Man On Earth finally feels at home again
With new album 'I Love You. It's A Fever Dream.' and returning solo to the stage, Kristian Matsson is back to his effervescent best.
With his first two albums and rip-roaring live shows, Sweden's Kristian Matsson - aka The Tallest Man On Earth - emerged as one of the most charismatic, entertaining new singer-songwriters in the world. Scowering the stage menacingly at solo performances which became infamous, his gritty twang of a voice and stunningly intricate guitar lines made early comparisons to Bob Dylan not all that ridiculous.
Across his next two albums, 2012's 'There's No Leaving Now' and 2015's 'Dark Bird Is Home', the edges of this endearingly scratchy sound were smoothed down by maturity, heartbreak (the latter of these albums concerns the singer's divorce) and the introduction of full band elements.
A singles series from last year served as a palate cleanser for the singer, and on new album 'I Love You. It's A Fever Dream.', he sounds like a singer reborn.
Returning to the stage solo after a full band joined him for the 'Dark Bird Is Home' tour, and starting to settle back into what he feels is his most natural skin, a new era is beginning for this most fascinating of songwriters.
We gave Kristian a ring to discuss the new album, touring and learning to love his old songs again.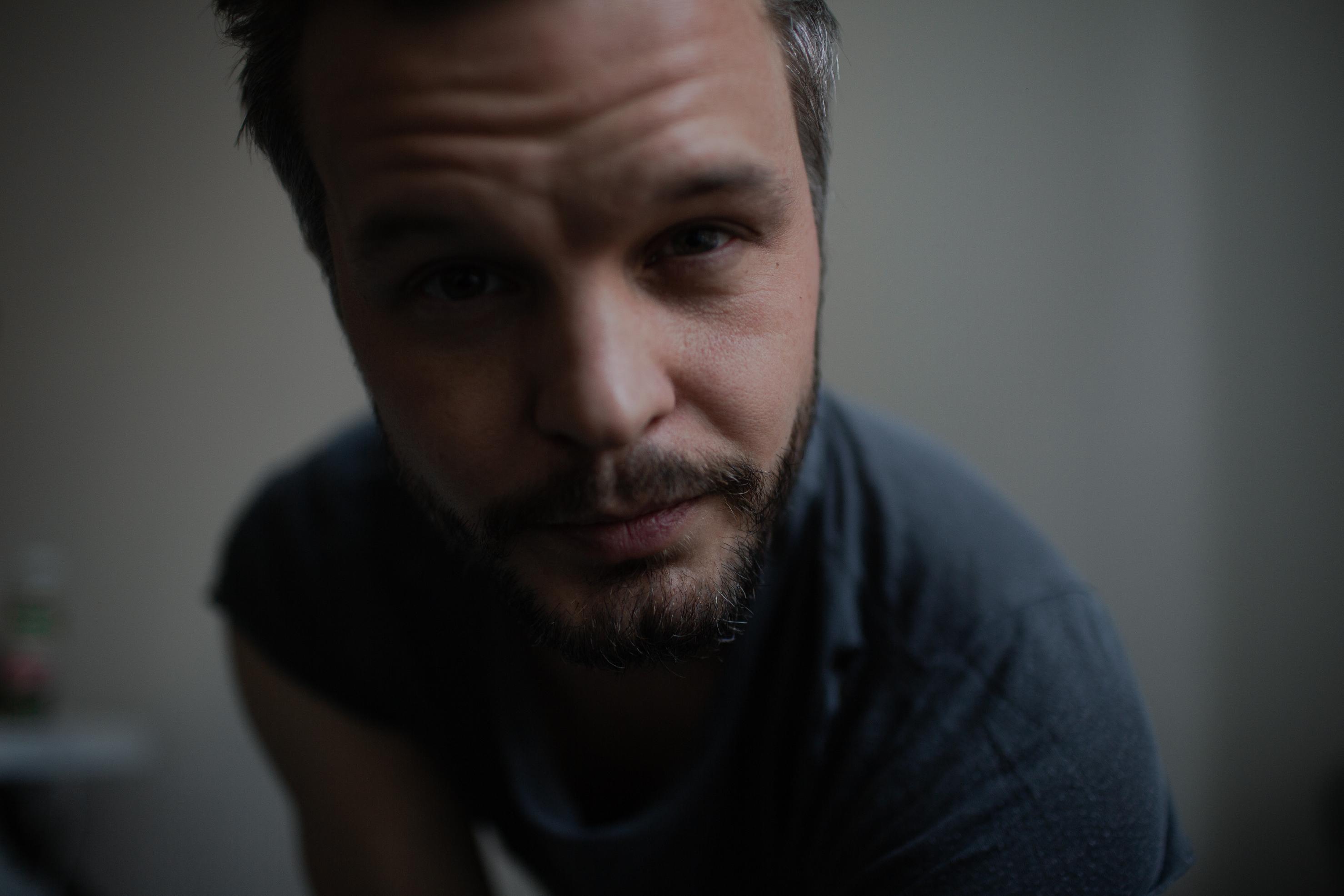 "I heard more of myself in it, and heard more life in it - with all the flaws."
After having a band with you on the 'Dark Bird Is Home' tour, did it feel at all scary to go back to the bare bones and tour solo again?
Not really, because it really felt like I was back in my element. I'd been doing this [solo] for eight years before [that tour], so it really felt easy. It was great to play with a band, and I needed to play with a band, to try that, and also for the camaraderie and the shared experience, but I have luckily found that [camaraderie] in my crew too. We're six people on a bus, and two of them are Swedes, one of them is my front of house who I've known since I was ten years old. They're all amazing, and it has that family element, and I just have to be that little idiot who runs around on stage.
The whole of the new record was also done alone - was it deliberate to isolate yourself in that way?
There were a lot of things that happened in my life that made the 'Dark Bird Is Home' songs need a lot of people involved. I basically needed to be around a lot of people at that time, and try new things, and I went to town on letting people play on the record, and I also just played anything I could get my hands on. I needed to get it out of my system. But this time around, I had done my little video series on YouTube and recorded those songs at home in my apartment in Brooklyn, where I spend most of my time now, and had really forgiving neighbours that were encouraging me to play more. Doing that, I don't know if it sounds corny, but I felt like I was coming back around to how I started. Just recording vocals and guitar at the same time, and in that being harder to make sound good, I heard more of myself in it, and heard more life in it - with all the flaws. I just realised that I'm not Ariana Grande, I am this. This is the closest to what I wanted to do. I deliberately isolated myself, and deliberately wanted to make the album in this short amount of time. I wanted it to be out fast. I had tours before and after, so I just started to work on it in my apartment. I had two songs that are from the video series era, but all the other songs were written during that month basically, when I recorded it. I put the clock on myself, and didn't really have time to go out and meet friends. I went home to Sweden for six days over Christmas and put some piano overdubs on some songs, but other than that I was just in my apartment. The one other musician that plays on the album is probably the best harp player there is. He lives in Manhattan and we didn't see each other throughout the entire process. It was one day when I emailed him tracks, he played over them in his apartment and then sent them back.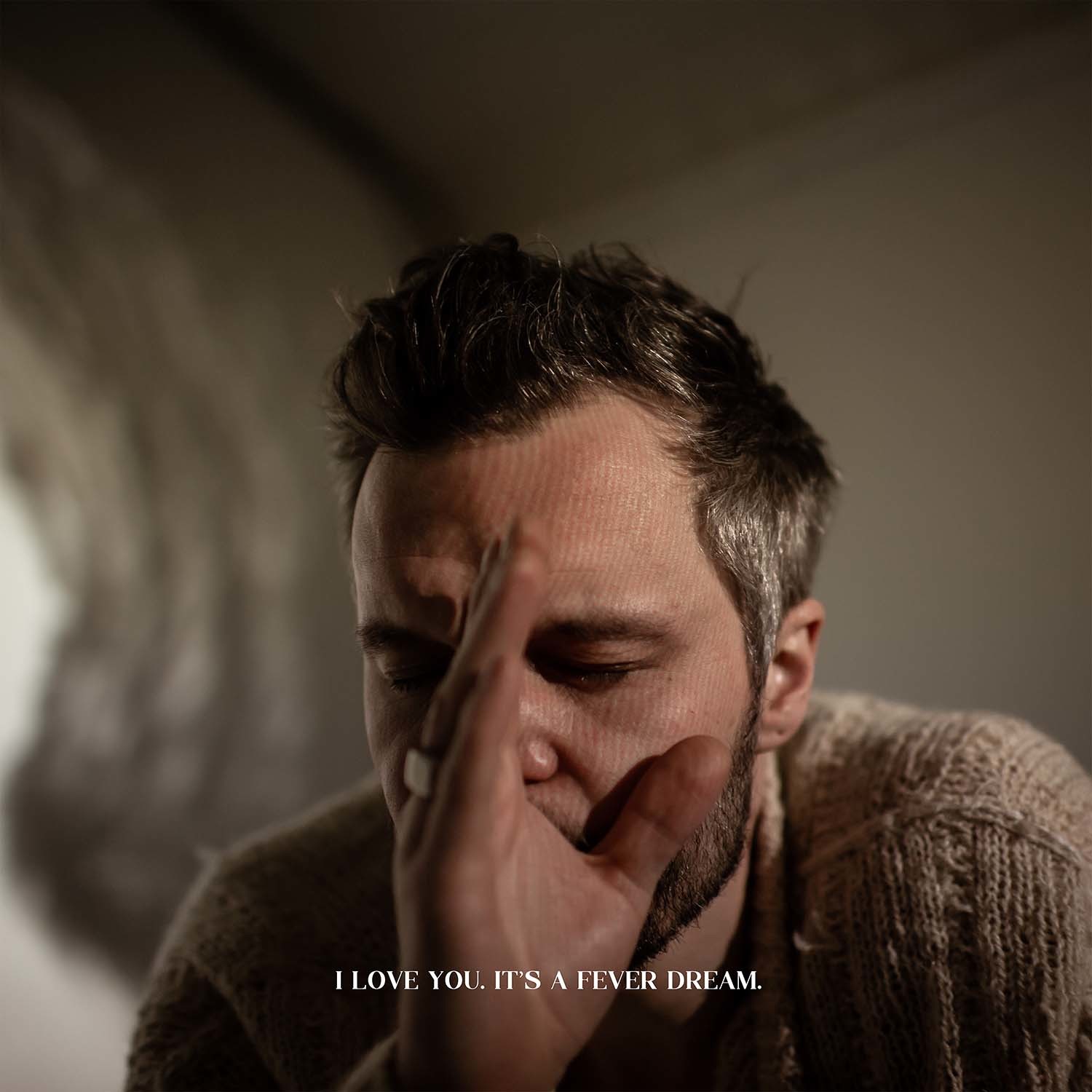 "It all comes from the self-deprecating little guys inside you not wanting you to completely show yourself, which this album does."
Writing, recording and releasing songs on the same day for your video series must've dramatically changed your process - was it always the plan to return to the album format, and how has it served you?
I wanted to protect my self-doubt and self-deprecation, and not allow time for [those feelings] to come in. I was trying to do the same with the album, with everything written and recorded in a month. That being said though, I felt really good after making the video series, and realised that I actually want to make a proper album now with a new album with a new mindset, and kind of shooting from the hip. So I started to record, and then from somewhere, there was something in me that… it came back. The self-doubt. 'What will people think of this?' So I started to back down, and think 'This is a good song because it reminds me of that song that people like' and I felt like shit. It sounded like shit to me, because it wasn't honest. I was probably working on 30 songs for this album - I was writing like a maniac! It was good, because I fell back into those kind of songs until I could properly shake it off. Kind of like getting into the shower.
With the album being created so quickly, have you given yourself time to go back and reflect on what you've created, or do you like to move onto the next thing quickly?
When I was almost done with the album, and booked the deadline, I was so tired and confused that I had a really hard time working out whether this album was actually good, and whether I liked it. I didn't have any idea what this was. This might be shit! There's so much me in here. There's so many flaws, and so many sentimental moments that could well be naive. But I didn't have time to change them. But then I didn't listen to it for like a week, and then I was a little bit blown away at how much I loved what I had done. Just because it sounds like me, with all the flaws. In the process of making [the album], there will always be little demons that say that I suck, and that it's not great, and that other music is better and whatever, but then somehow I've worked through them, and I think it all comes from the self-deprecating little guys inside you not wanting you to completely show yourself, which this album does.
Are you still learning new things about your music even after it's been released?
It definitely happens live. I've been playing 'The Running Styles Of New York', and I changed up the arrangement a little on the last leg of the tour, in order to find the core of that song, and then it made me truly understand it, what I wrote about, and why I wrote it. Somehow I get back into the feeling that I had while writing it.
Is it ever difficult to go on the road and to have those feelings, presumably including some that are quite close to the bone, come back every night?
Some songs from my past I just retire, or let them rest for a while. I don't play a lot of songs from 'Dark Bird Is Home' because some things there I don't want to revisit right now. But then there are other songs… I play songs from my whole career on this tour, and I had a couple of years where I felt a little shame in playing some songs from my early days. But then playing them felt good, because I could distance myself from them in a good way, and enjoy them with the crowd. But now that's kind of changed. Now I feel kind of okay with playing 'King Of Spain', because I can look at 24 year-old Kristian writing it, and instead of hearing that he didn't write good English or was corny or whatever, I'm more inspired, just thinking 'That little dude had a lot of energy!' Then it's just fun again.
Upcoming tour dates:
NOVEMBER
02 - Town Hall, Birmingham
03 - Usher Hall, Edinburgh
04 - Sage, Newcastle
06 - Hammersmith Apollo, London
09 - Albert Hall, Manchester
'I Love You. It's A Fever Dream.' is out now via AWAL Recordings.