Album Review
Dope Lemon - Smooth Big Cat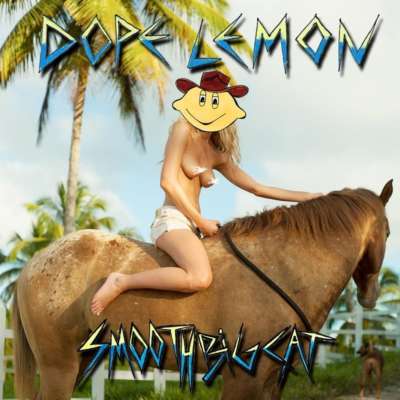 An enveloping, blissed-out jam of a listen.
Label: BMG
Released: 12th July 2019
If you want to understand the world that Dope Lemon - the new project from Aussie folkie Angus Stone - inhabits, you need only take a peek at the video for opening track 'Hey You'. A stoned hallucination of drunken animal mascots propping up the bar, with the album's titular smooth big cat, be-hatted and on vocals, it's the kind of thing you might make if you'd got a bit of sun-stroke, having fallen asleep on the porch after too many wacky backies. So similarly does 'Smooth Big Cat', the album, sound. Shot throughout with a sleepy acoustic strum, from the honeyed coo of 'Hey Little Baby' to the bongo-laden 'Dope & Smoke', it's a record that takes Mac DeMarco's way with a hazy coo and sends it to Glastonbury's Stone Circle for a sit round the campfire.
You'll either fall into Dope Lemon's drug-addled, resolutely mid-tempo world, or you'll dismiss it as hippy nonsense, but for those in the former camp, 'Smooth Big Cat' is an enveloping, blissed-out jam of a listen.