Live Review
Iggy Pop reigns supreme, Bon Iver draws the crowds & Noel Gallagher brings the hits as Mad Cool 2019 kicks off
Let's Eat Grandma, Haiku Hands and Nao were among the fresher treats of the day.
After increasing its capacity three-fold and swelling its level of artists in tandem last year, Madrid weekender Mad Cool is back for 2019, hotter than the sun (the temperature is literally almost halfway to Actual Boiling Point) and with an equally scorching line up at its fingertips.
Take Wednesday night's 'welcome party' – a seemingly innocuous title for an event in theory, but actually a warm-up featuring names that could (and do) headline festivals in the UK. Metronomy kick things off with the kind of playful, deft set that belies their status as relative stalwarts in the indie game; whether deploying the breezy sweetness of 'Everything Goes My Way' or the crunching instrumental chaos of debut album banger 'You Could Easily Have Me', they're a band that have never succumbed to predictability or staidness. Recent bouncing single 'Salted Caramel Ice Cream', meanwhile, is up there with their finest.
Viagra Boys might be an altogether darker-hearted prospect but, in the cavern of the Mondo Sonoro stage, their grizzly, saxophone-parping, back-alley punk slithers along, inciting crowdsurfers despite there only being about 200 people loosely packed in to surf upon. On the Main Stage, however, Spanish hero Rosalia is greeted like a god. Arriving with a full on stadium pop show – choreography! Backing dancers! Fancy podiums! - the spectacle is the most impressive of the day; clearly, Rosalia is aiming big. Musically, you can see why, in general, her trap-infused take on the country's more traditional fare might have inspired those outside the border, but do you leave actually humming any specific earworms? Less so.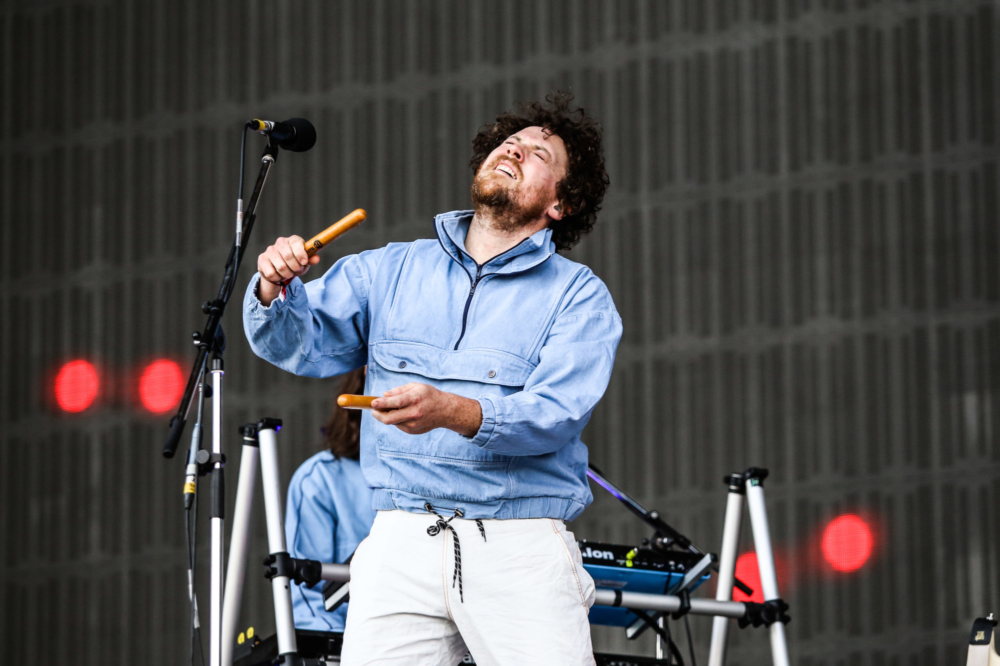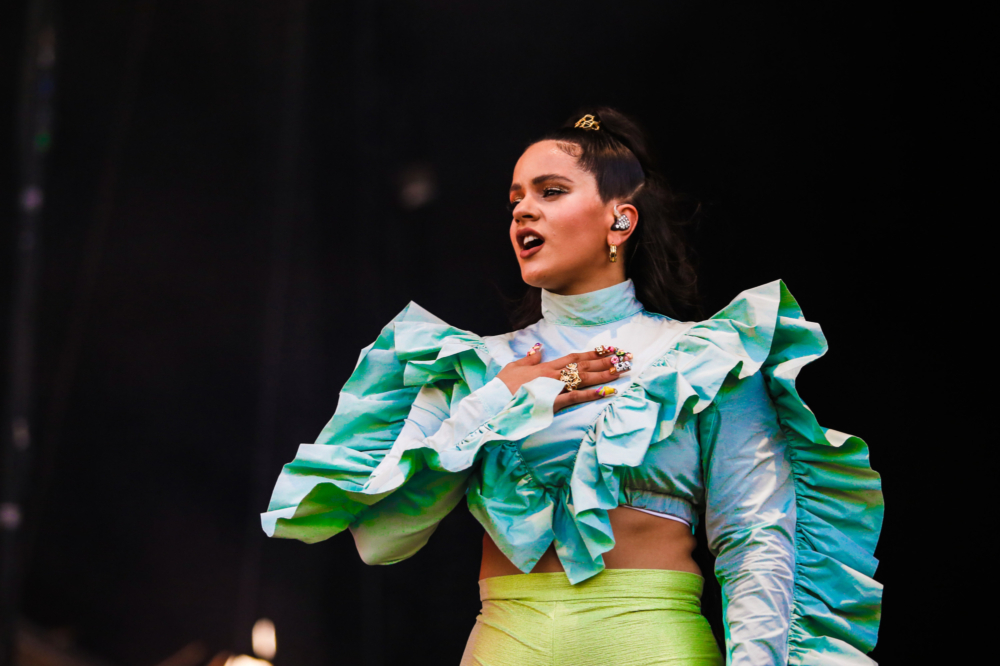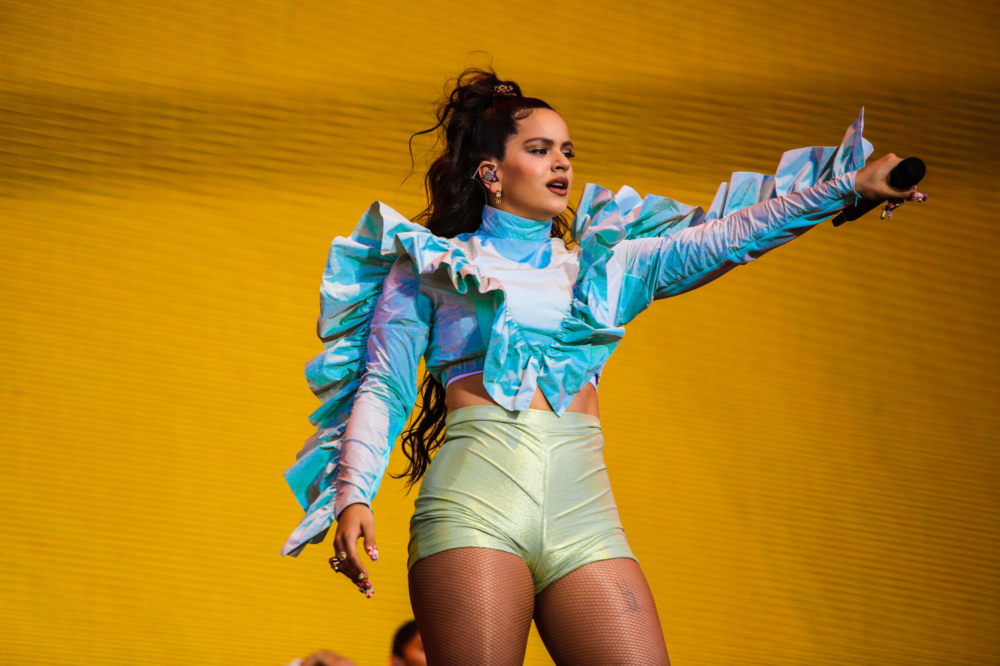 Clad in red thigh-high boots and matching PVC trench like a saucy Halloween devil, Lykke Li is barely recognisable from the long-haired ice maiden that she first emerged as. Over the years, the Swedish singer has been morphing into a proper pop star, and tonight she goes all out, amping up the early tracks into fleshed-out, dancier numbers, twerking with her backing singer and mixing 'sex money feelings die' into a sample of Kendrick's 'Swimming Pools (Drank)'. It's left to Bring Me The Horizon to close the party, which they do with unapologetic maximalism. There's fire and smoke plumes every five seconds and mad visuals of prowling dobermans, while Oli Sykes gets up close and personal with the camera screens, yelling a screamo "como estas!" whenever he gets the chance.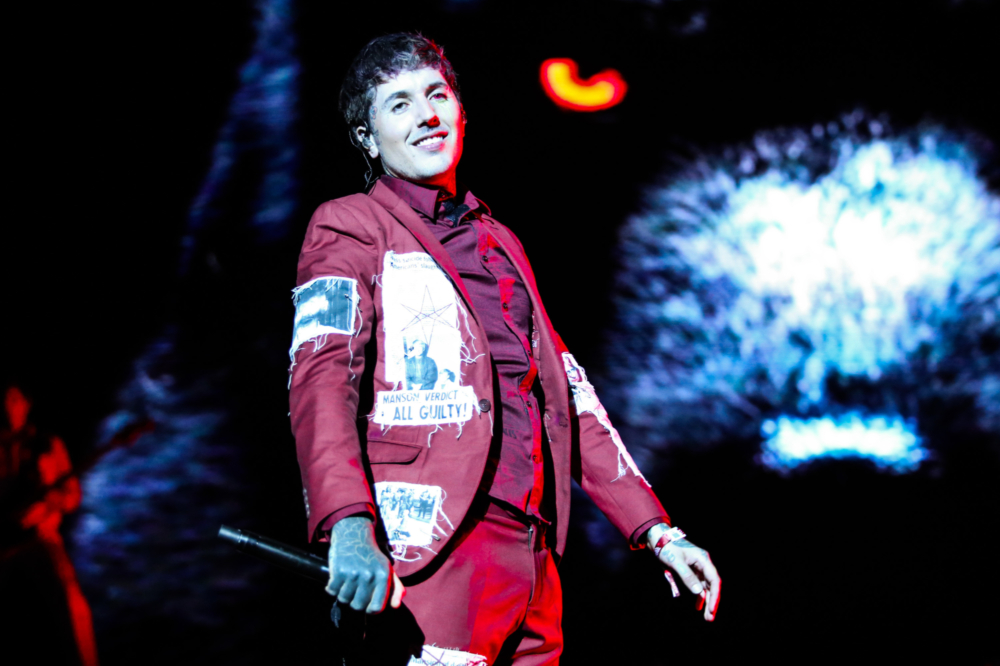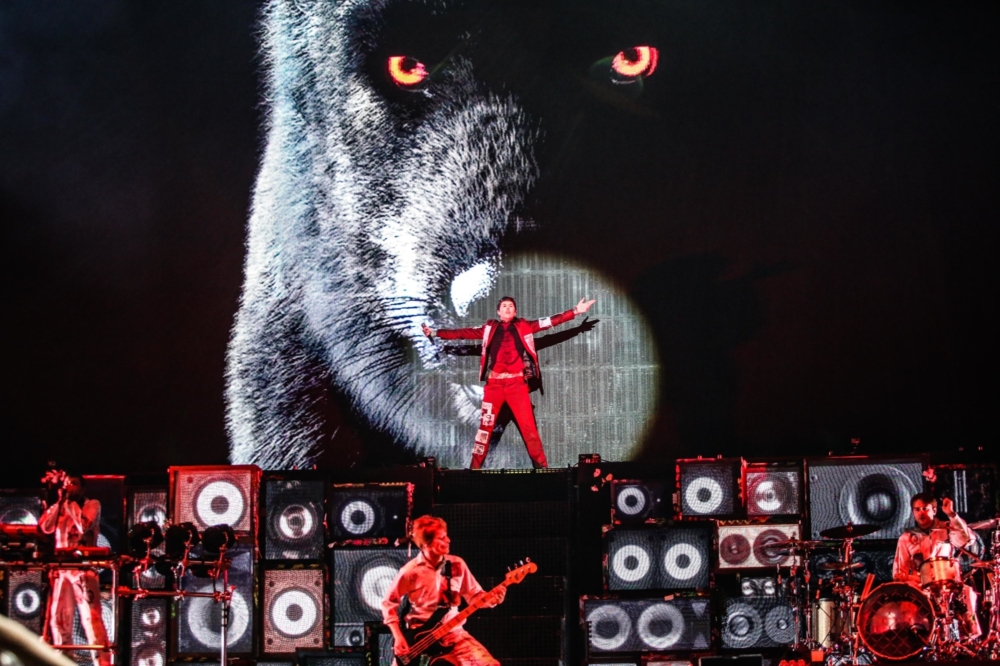 Onto the first festival day proper, and while Scotland's man of the moment Lewis Capaldi draws a huge crowd for his mid-afternoon slot, Londoner Nao delivers a more tasteful set of treats on the Madrid Te Abrazo stage. With the baking sun beating down, her smooth, modern soul is in its element while, vocally, the singer can flit from breathy high notes to gravelly baritone within the same phrase. Impressive stuff. Secretly massive Aussie singer Tash Sultana arrives barefoot to the Main Stage, like the 'omg so alternative' new find that your worst gap yah mate might recommend, but, thankfully, the legendary Iggy Pop is over on the other side of the field to provide a more than satisfactory antidote.
Opening with the insane quadruple-hitter of 'I Wanna Be Your Dog', 'Gimme Danger', 'The Passenger' and 'Lust For Life', Iggy obviously has more than enough of a back catalogue to triumph in any setting, but it's the sheer joy that comes from the 72-year-old that makes him godly. Skipping across the stage and wiggling around like a baby chimp learning how to use its limbs for the first time, there's something so endearing, so free and weirdly childlike about the punk icon – except, of course, the notorious wildcard is anything but innocent, and he spends the other part of the set lobbing his mic stand off the stage, swearing and reclining in a leopard print chair, sipping from a goblet of booze. A true hero.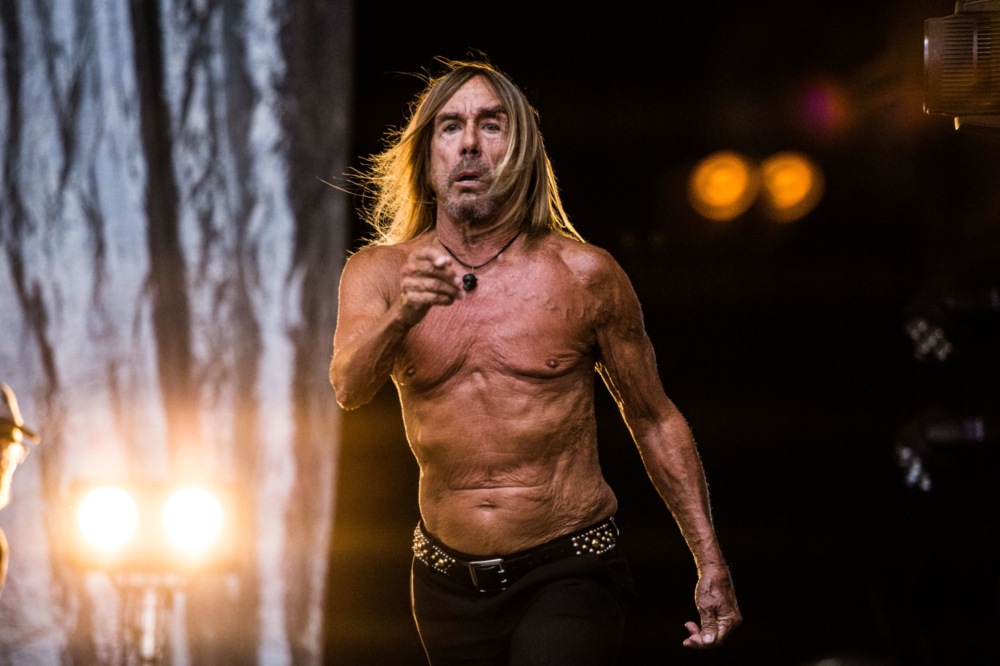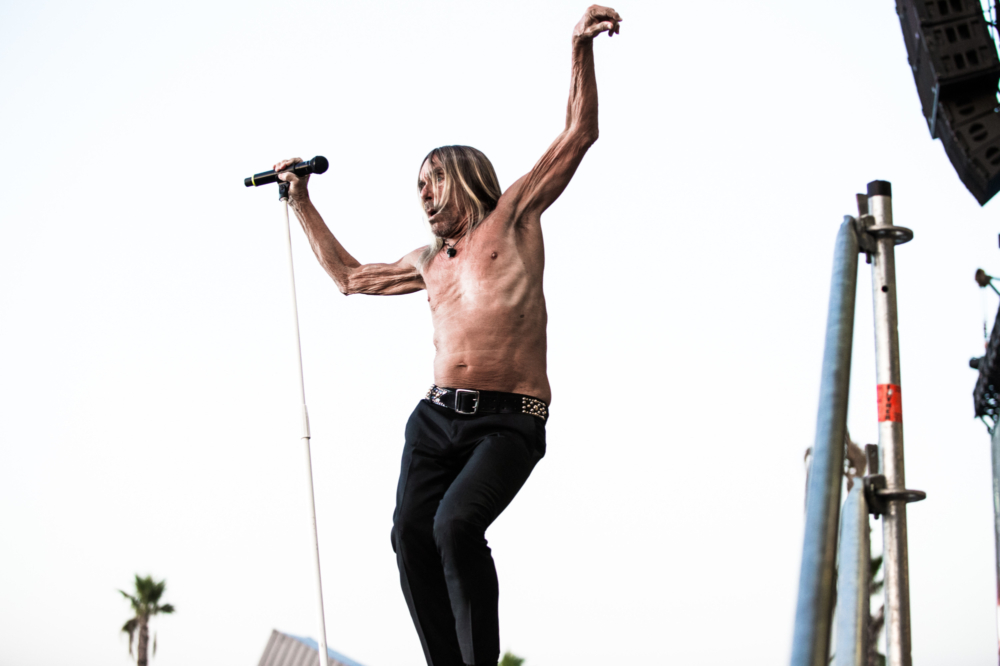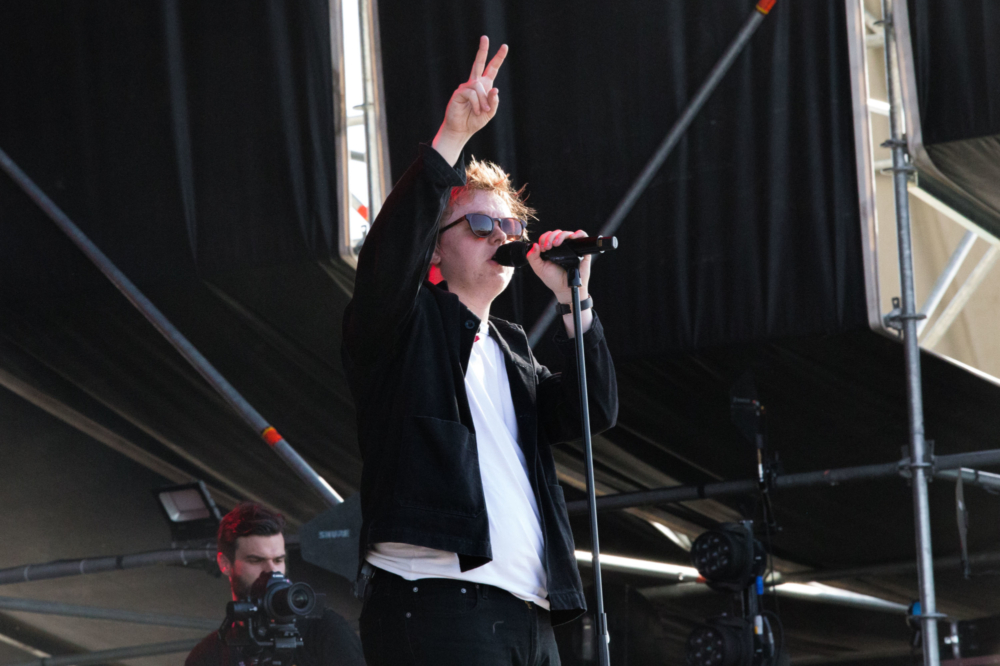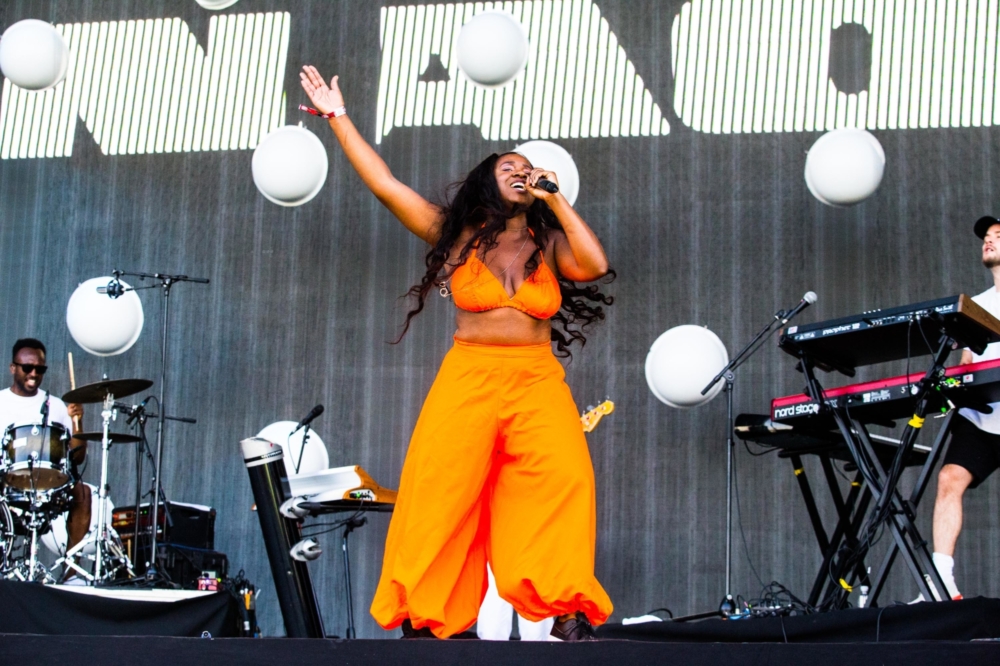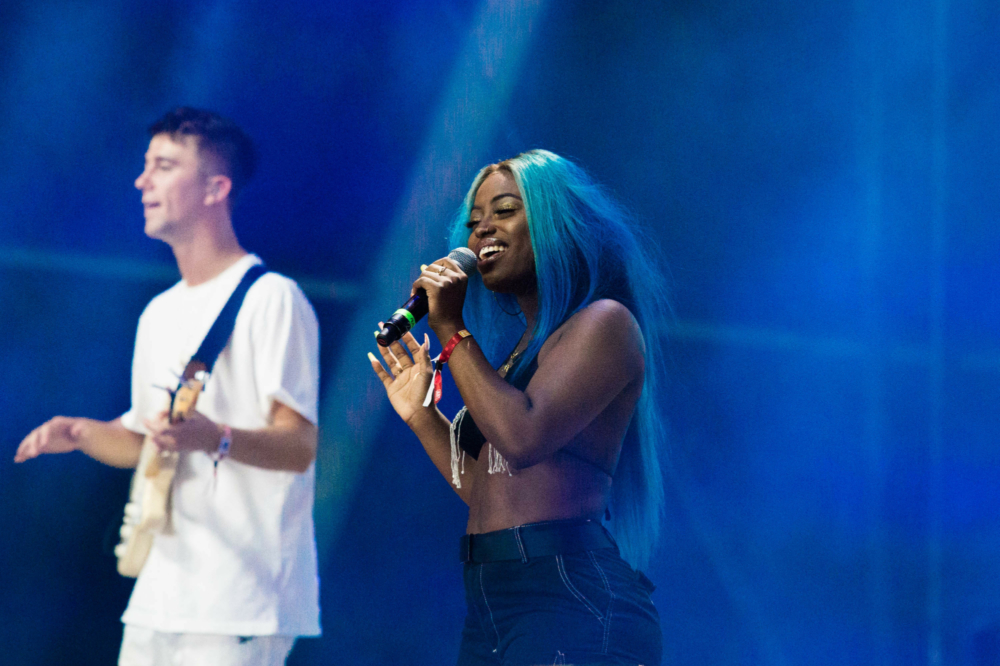 Over on Mondo Sondoro and Let's Eat Grandma's evolution from overly kooky beginnings into a band good enough not to rely on gimmicks is complete. There are still traces of those early days, the duo lying on the floor in sync and playground dancing around, but they're woven into a set that's at once emotional and celebratory, both Jenny and Rosa flitting between instruments with easy confidence. When a drum tech on the stage next to them starts soundchecking during the final sparse notes of 'Donnie Darko', the crowd's uniform boos show they're fully on the pair's side.
There's, unsurprisingly, an enormous crowd for Bon Iver's Main Stage set and, though his lush, cerebral layers aren't your standard pints-aloft festival fodder, there's a unified spell that's cast when he deploys the quiet majesty of 'Skinny Love' and the like. If you are in the market for pints, however, then Noel Gallagher's got your back. Maybe the more stoic older brother saw Liam's Oasis-heavy Glastonbury set and decided to up the ante, but tonight, he back-ends the set with more old favourites than he's usually wont to deliver. We get 'The Importance of Being Idle', straight into 'Little By Little', 'Half The World Away', 'Wonderwall' and 'Stop Crying Your Heart Out'. Then there's a small High Flying Birds pause and he ends with 'Don't Look Back In Anger' and a cover of The Beatles' 'All You Need Is Love'. It's not progressive, or forward-thinking, but it is probably the biggest sing-along half hour the festival is likely to have all weekend and an extra little reminder, as Noel jokingly flexes his biceps, that he's penned some of the biggest anthems in modern music.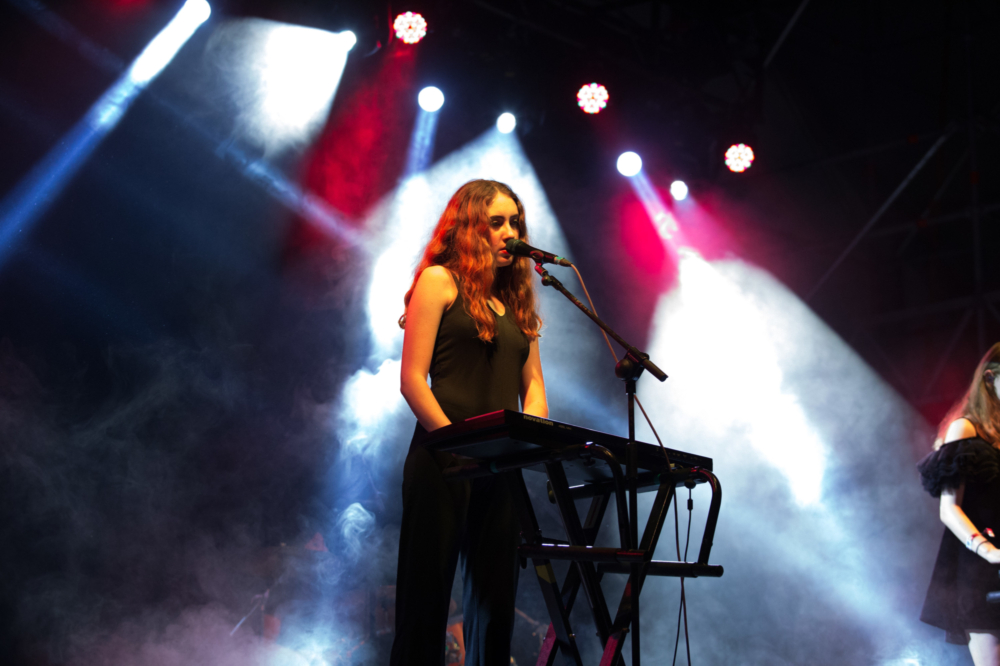 Over on the Comunidad de Madrid stage, The Hives are on approximately their 362nd summer of festivals, but the band seem to show no visible signs of ageing or diminishing in enthusiasm. "Now I'd like to introduce you to my favourite person on the stage… It's me!" grins Howlin' Pelle Almqvist halfway through an extraordinarily stretched-out, 15-minute version of 'Tick Tick Boom'. They may have been touting the same four or five big-hitting bangers for years now, but for showmanship and cheeky chat, there's none like them. And, as the night moves into morning, Aussie trio Haiku Hands become rivals for the most exuberant fun of the day. Like Charli XCX doing the Beastie Boys, their party-starting electro/ hip-hop/ pop mash-up is irrepressible, a bundle of tongue-in-cheek sass, delivered with the energy of three rave leaders. By the squelch of early single 'Not About You', the whole tent is one sweaty dance party.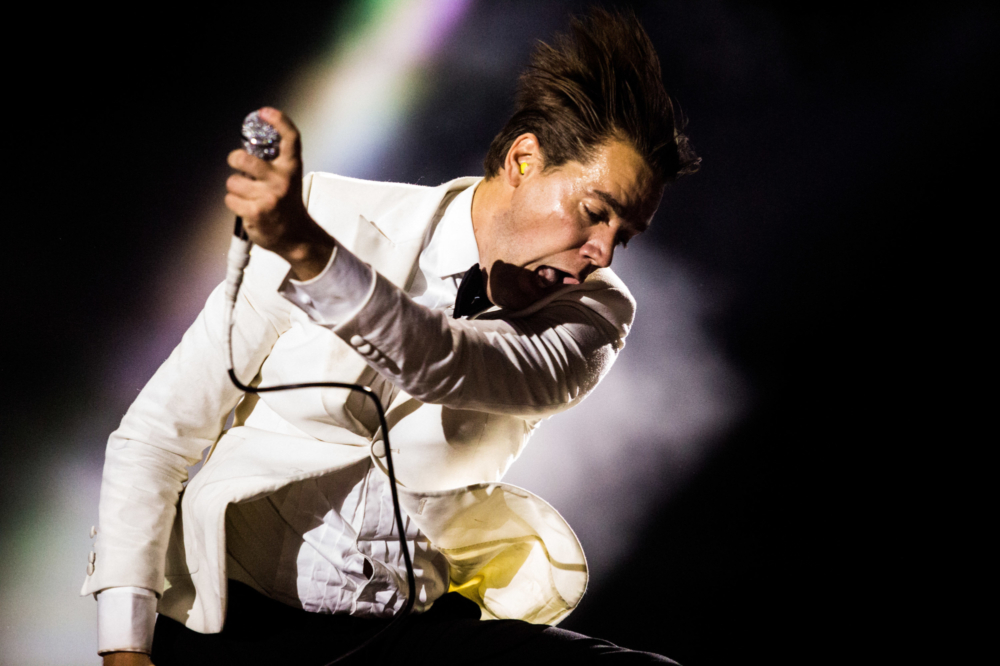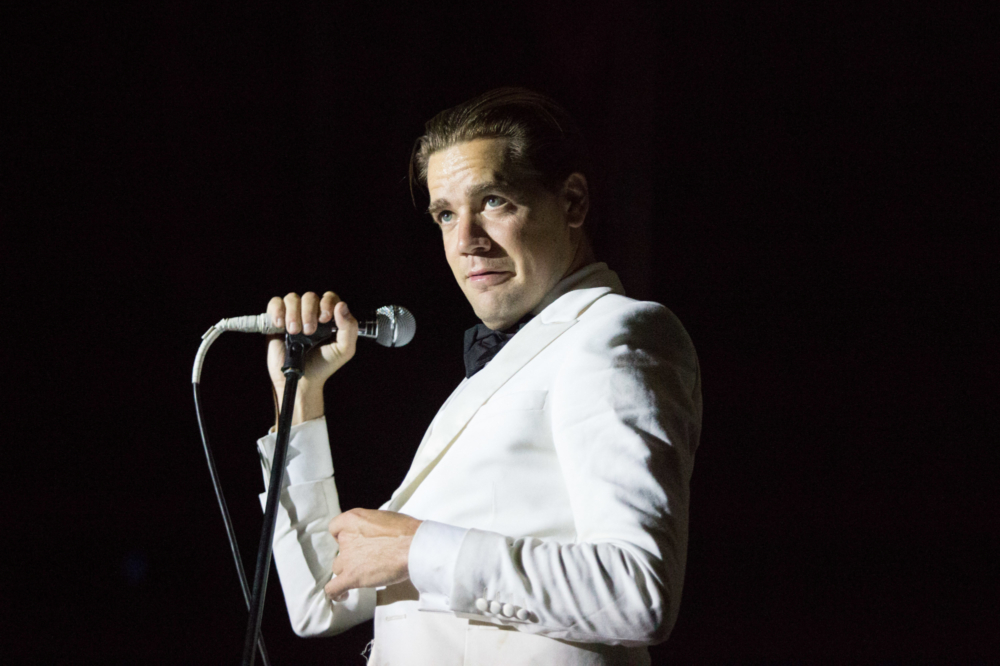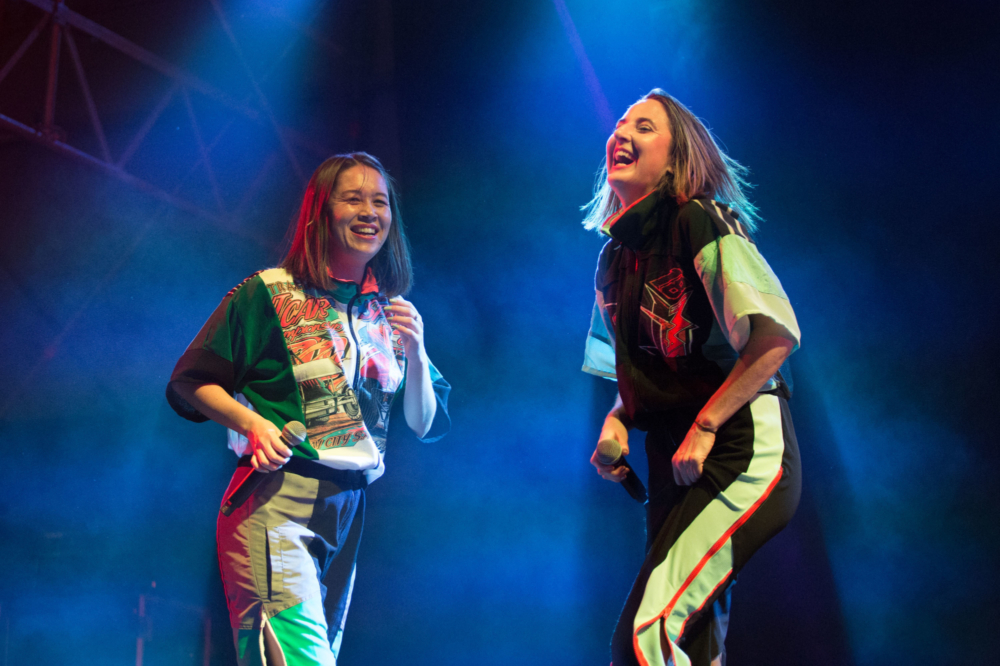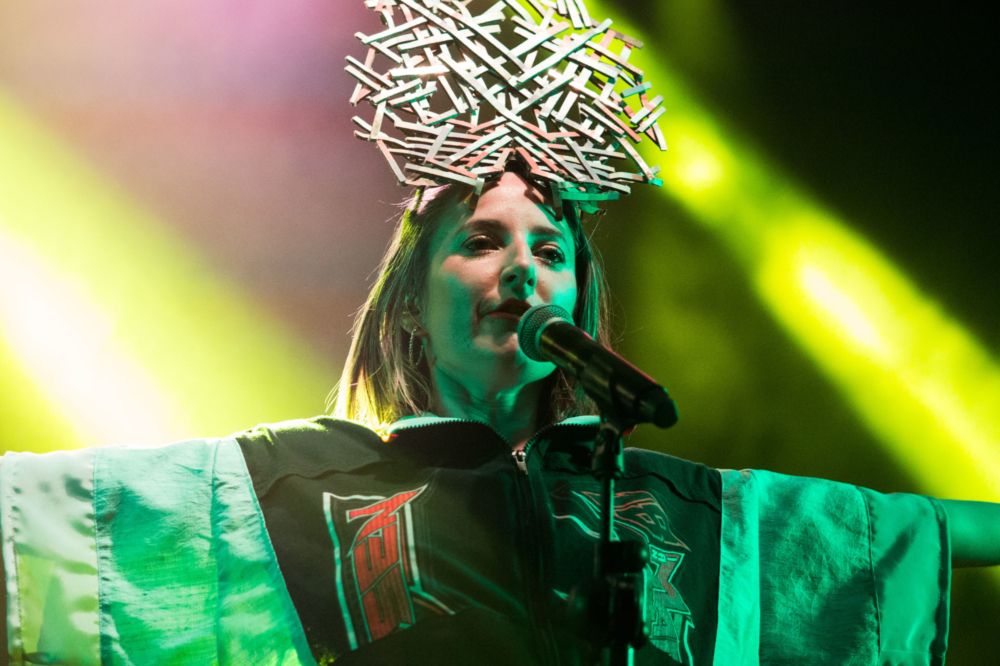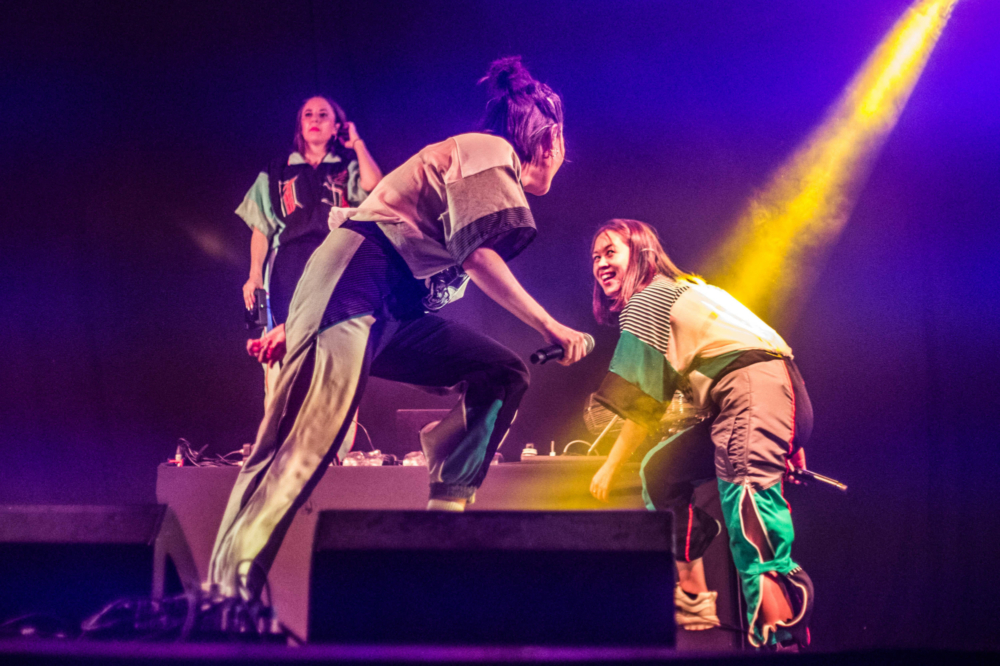 Get your copy of the latest issue