Neu York
New York, Neu York: July 2019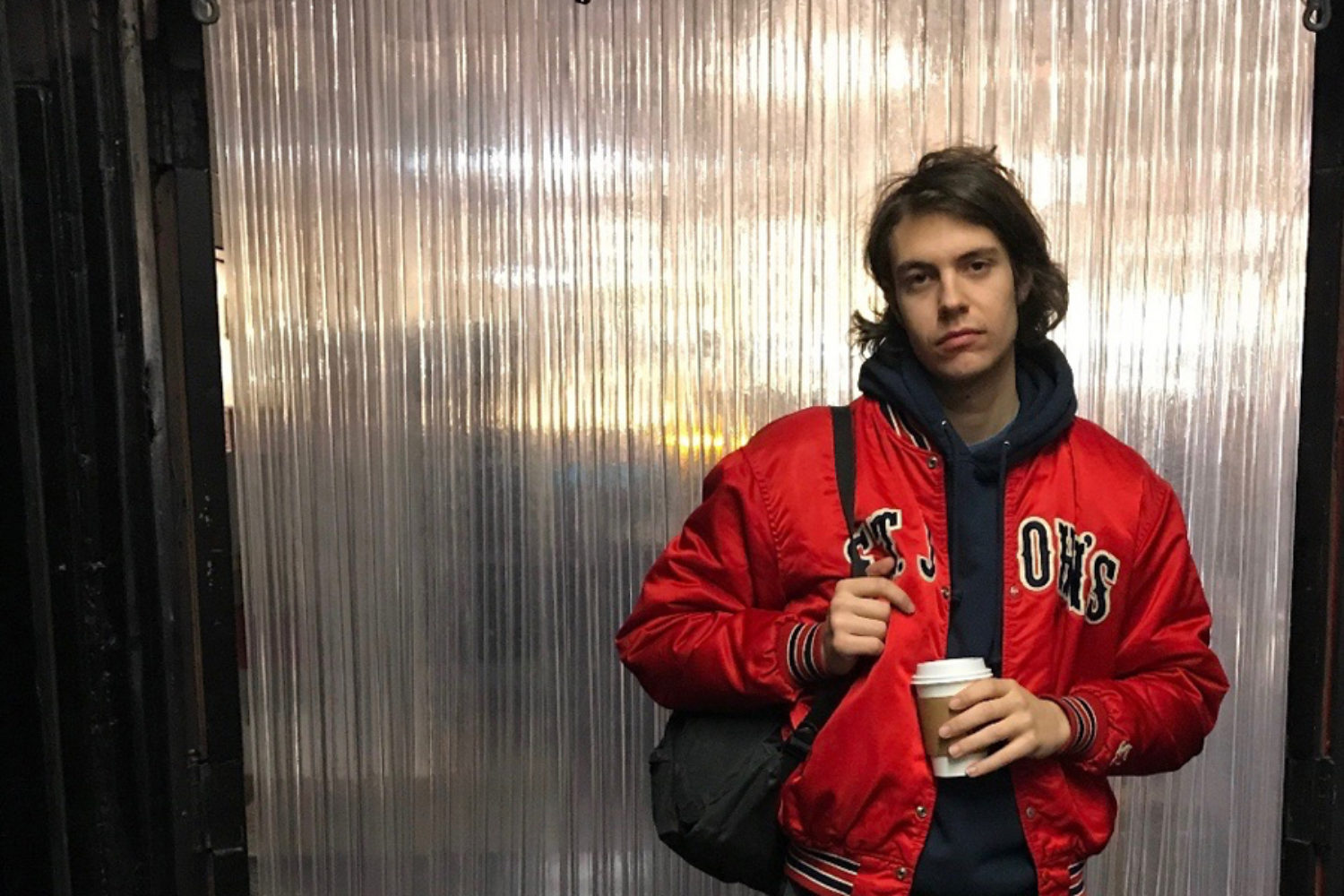 Each month, we'll be rounding up the best of NYC's music scene in this column.
There are a few things that are always guaranteed in New York - there'll always be something wrong with the subway, people will line up for hours just to be the first to try the latest new Instagram-friendly food trend, and the city will always be a haven for brilliant new music.
Transport solutions and 2019's answer to the cronut might not be our areas of expertise but we'll gladly point you in the right directions for that last point. Whether you're after new tunes, news, or gigs to add to your diary, we've got you covered in the latest New York, Neu York.
After a brief sabbatical, New York, Neu York is back to provide your guide to the best bands, music, and related happenings in the NYC area. This month, a debut solo outing from a member of one of the city's most beloved local bands, a look back at some of the gigs you should have been at, and the shows you should mark down in your diary right now.
Steele - 'If You're Passing Through/Is This How You Find Love'
Rock history is full of drummers trying their hand at their frontpeople's jobs, some more inadvisable than others. Today, The Britanys' Steele Kratt joins that lineage of tubthumpers stepping into the spotlight with his two debut solo tracks, both of which point to heading up his own project as a very good move.
'If You're Passing Through' and 'Is That How You Find Love' show not only Steele's melodic skills but also his knack for poetic songwriting. In the former he paints vivid sceneries of "gold and orange exchanged with muted blues" and transforms the creaks and cranks of New York apartments into something more meaningful in lines like "The wheezing pipes hum familiar tunes." The latter, meanwhile, is chiming indie-rock gold, its vocal melodies looping and sighing like an accurate reflection of the highs and lows of the hunt for romance.
Surfbort @ Rockwood Music Hall, 19th June
Reeperbahn Festival's Sequence tour stopped off in New York last month, bringing acts from across the world to the LES. Among them, Canadian dance-punks Yes We Mystic and spellbinding Austrian singer-songwriter Mira Lu Kovacs, two of a number of global artists who turned Rockwood into an eclectic hub of sound. One of New York's most unpredictable represented as headliners, with Surfbort transforming the venue into a mass of flying limbs (one of the only things you can guarantee they'll do with every performance). Read our full review of the night here.
Computer Magic/The Muckers/Nyssa @ The Broadway, 20th June
For DIY's first team-up with local heroes Alt Citizen, we headed to new BK venue The Broadway to catch three very different but equally exciting artists. Toronto producer Nyssa came on like Savages' Jehnny Beth giving her best death stare while possessing the pipes of an '80s power ballad queen, while The Muckers earned their fair share of wolf whistles with a set of psych-meets-baggy wigouts and Computer Magic closed things out with beautiful atmospherics. Read our full review of the night here.
Unknown Caller @ Pianos, 5th July
For anyone who wasn't feeling foggy after July 4th festivities, the following night brought some brilliant local talent together on one bill at Pianos. Unknown Caller turned the back room into a retro-futuristic haven resplendent with house plants, vintage TVs, and swooning synth-pop laced with a healthy dose of '80s cool. The addition of sax made tracks like 'See You Again' shine even brighter, while frontman Alex Van Lichtenstein's assured confidence (and last minute Jason Derulo sample trigger) made for a compelling and charming performance.
Native Sun/The Muckers @ The Sultan Room at The Turk's Inn, 13th August
DIY faves Native Sun and The Muckers will be two of the first bands to play the brand new Turk's Inn - a recreation of a Wisconsin supper club in the middle of Bushwick. New digs aside, these two groups always turn any night into an unmissable party. They'll be joined by Bushwick's own Fruit & Flowers, while John Eatherly will be on the decks.
Crumb @ East River State Park, 8th August
Before taking the woozy brilliance of their debut album 'Jinx' on the road in the UK, Brooklyn's Crumb will aim to hypnotise at this riverside outdoor show presented by the City Parks Foundation. They'll be joined by hip-hop collective Phony Ppl and glimmering pop duo Purr, and you can catch it all for precisely zero dollars.
B Boys @ Union Pool, 11th August
If you want to make the most of your summer weekends but are still a bit too responsible to spend your Sunday night getting stuck into the pit, you need to head down to Union Pool's Summer Thunder series. Noisy post-punk trio B Boys will celebrate the release of their second album 'Dudu' (out July 26) at one such show, which promises both aggressive, energetic thrills, and to be all wrapped up by 6pm.
Other shows not to miss…
Public Practice @ Our Wicked Lady, 14th July
Rebounder @ Brooklyn Bazaar, 17th July
Nation Of Language @ Elsewhere, 23rd July
Cautious Clay @ Freehold, 25th July
Sharkmuffin @ Berlin, 31st July


Get your copy of the latest issue