Listen
Will Joseph Cook returns with 'Hey Brother'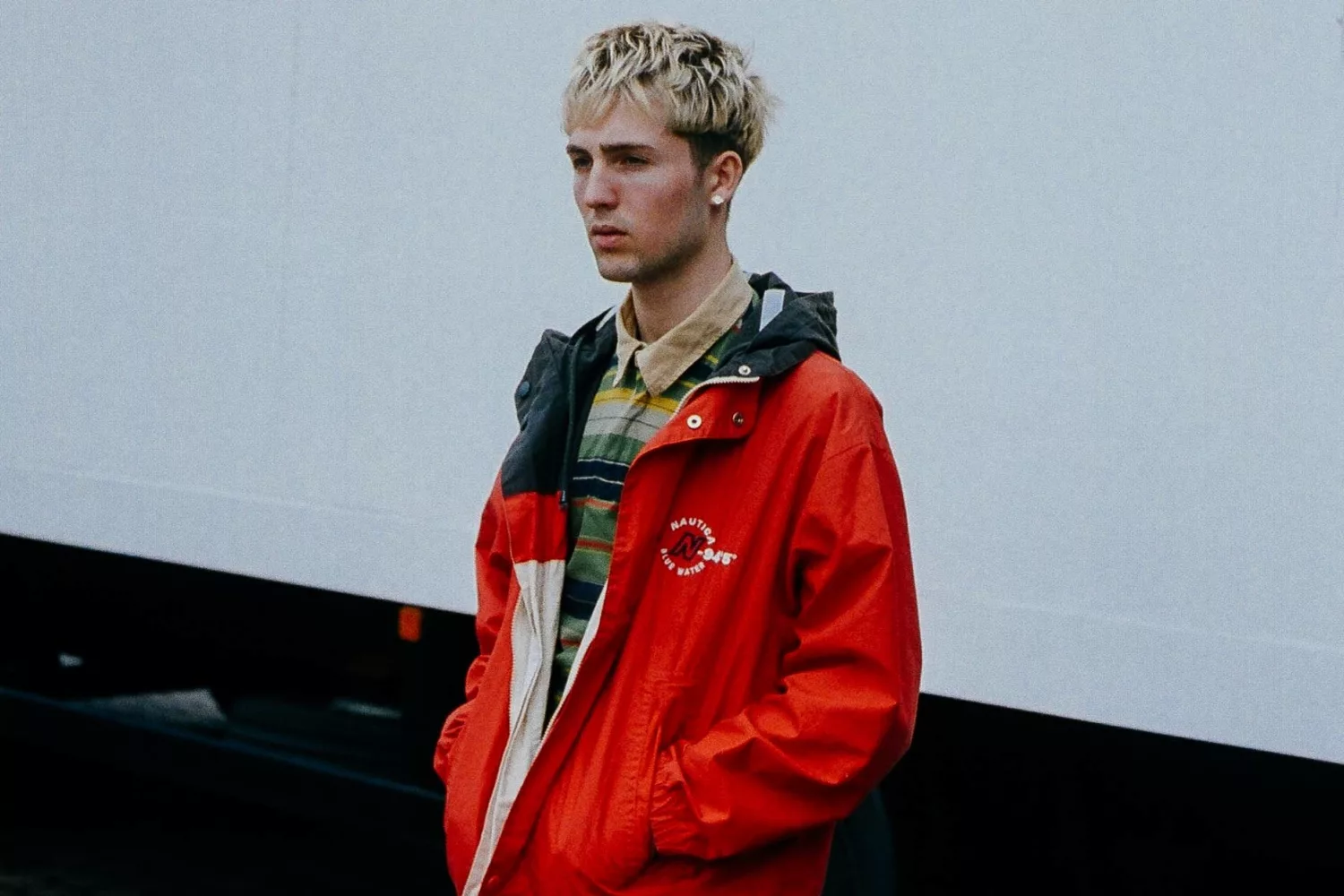 After an almost two year break, the singer is finally back!
Oh, Will Joseph Cook, how we've missed you. After releasing his debut album 'Sweet Dreamer' and follow-up EP 'If You Want To Make Money' in 2017, the formerly peroxide-blonde, still current indie dreamboat has been out of our musical world for a while. But luckily, he's now back! The blonde hair has gone and he's a bit older and wiser, but return track 'Hey Brother' is still the sunshine soaked indie-pop goodness that made WJC one of our firm faves to begin with.
We managed to grab a few minutes with him to chat about, well, just what the fuck he's been up to these last two years.
Will Joseph Cook! We've missed you! How have you been?
DIY Magazine! It's been a while. Just out in the world, experiencing a healthy dose of life.
It's been a long (almost) two years waiting for some new WJC material. What have you been up to in that time?
I was running around SE Asia for a bit with a good friend of mine. Started a podcast (who didn't?) called 'Bad Hotel'. Got a bit more engaged with topics and projects outside of music and my career. It was nice to enjoy the luxury of time and think about what I wanted to throw myself into next.
You put out 'If You Want To Make Money' so quickly after 'Sweet Dreamer', did you intentionally take a little break after the EP release?
Yeah definitely, music had been my everything since I was like 15 so it was definitely needed! It took me a little while to chill and step back but was ultimately really rewarding when I did.
You've been in LA recording and writing. What spurred the trip across the pond?
A friend I met at SXSW festival in 2016 sent me one of their college peer's album, 'Head' by Okudaxij. I fell in love with the record and found it super inspiring from a writing perspective. I ended up becoming pals with Okudaxij (Eric) over the internet and I eventually booked a flight to sofa surf at his and make a bunch of music. From that trip I also Matt Parad, a producer I ended up working with on all the new material.
How did it affect your songwriting?
I think in the past I wasn't great with restraint in my arrangements but this recent process made me more critical of every element that I added to the raw song. It's easy to ruin or cloud the message of a great song by over-producing it. Also just being a bit older and more confident in my thoughts, lyrically I'm now a lot more direct.
In your social announcement about new music, you said you've got enough material for an album. When did you start working on it?
I started to work seriously on it back in October, prior to that it was just a lot of writing and experimentation at home.
What made you want to lead with 'Hey Brother' for your big return?
There's a couple of reasons. The meaning behind the song gives it this nice chronological angle, it's the ray of inspiration bursting through hazy clouds of apathy. When I wrote it, it really helped guide everything that came next. So for me, it feels like an exciting place to start. The other reason is because it's fire.
Tell us a bit about the story behind the song.
The song was written about the very early stages of coming back to writing, the days melding into one another as I got tied up in endless unfinished songs. It became a really energetic response to that confusion though, and overcomes it all in the chorus.
You've said that the album is about your life from the last year and 'Hey Brother' marks the start of it. What can we expect from the rest of the journey you go on in the record?
Fantasy to reality, excitement, honesty, love, vulnerability, sex, young adulthood, confusion, inspiration, letting someone go, letting go of the steering wheel and enjoying the end of the world. It's a wild ride.
How would you say you've changed since 2017's 'Sweet Dreamer'?
I just have more human points. Some of the songs on Sweet Dreamer were written when I was 15, these new songs are written by a 21-year-old. I've really enjoyed the change in perspective I've felt. It gave writing a real purpose; I desperately wanted to express how me and my friends felt and saw the world.
There's been a huge reaction of people extremely excited about your return (us included), how does that feel?
I was super humbled, all I did was say "Hey, I made some stuff" and people freaked out. I can't wait to see how everyone reacts when it drops!
What other exciting things do you have planned for us this year?
My plans are all pretty free form at the moment. I'm just excited to see where this record takes me. There's a bunch of international goals I have, especially playing in the US this time around… we'll see!

Get your copy of the latest issue