Live Review
Florence + The Machine, BST Hyde Park, London
13th July 2019
Her swansong performance for the 'High As Hope' run is just as hypnotic and emotive as her first.
Anyone who has seen Florence + The Machine perform live will know that it's a transformative experience, one that plucks you from the sticky, crowded field and transports you to a place of euphoria and heightened emotion, where your hyper-sensitive state means every lyric is intensely relatable; an ode to some past experience you'd almost forgotten.
For her headline slot at Hyde Park's British Summer Time (her second in recent years), Florence is once again on top form. Despite declaring herself exhausted after a year-long tour run, her swansong performance for the 'High As Hope' run is just as hypnotic and emotive as her first; full of energy, running and the ethereal twirling that has become her signature stage-move.
Treating the crowd to an eclectic selection from her back catalogue, including throwbacks from debut 'Lungs' (which recently celebrated its 10th anniversary) through to her most recent release, it's clear to see that Florence is still the same South London girl she was before her days as an international icon. There are moments throughout where she expresses genuine disbelief at her environment; the dedication of her fans, her bandmates on-stage and the mesmerising fiery orange sunset across Hyde Park.
The crowning jewel is perhaps debut single 'Kiss With A Fist', performed for the first time since 2015. Roaring and epic, she ends the track by performing a celebratory stage dive - a nod to her wilder days at the start of her career when she could be seen climbing stages and jumping off speakers. Elsewhere, 'Moderation' and 'Jenny of Oldstones' (dedicated to Game of Thrones' Arya Stark) are welcome surprises. Naturally, all the classics get their airtime, with 'You've Got The Love', 'Dog Days Are Over' and 'Shake It Out' getting the biggest reception from the crowd.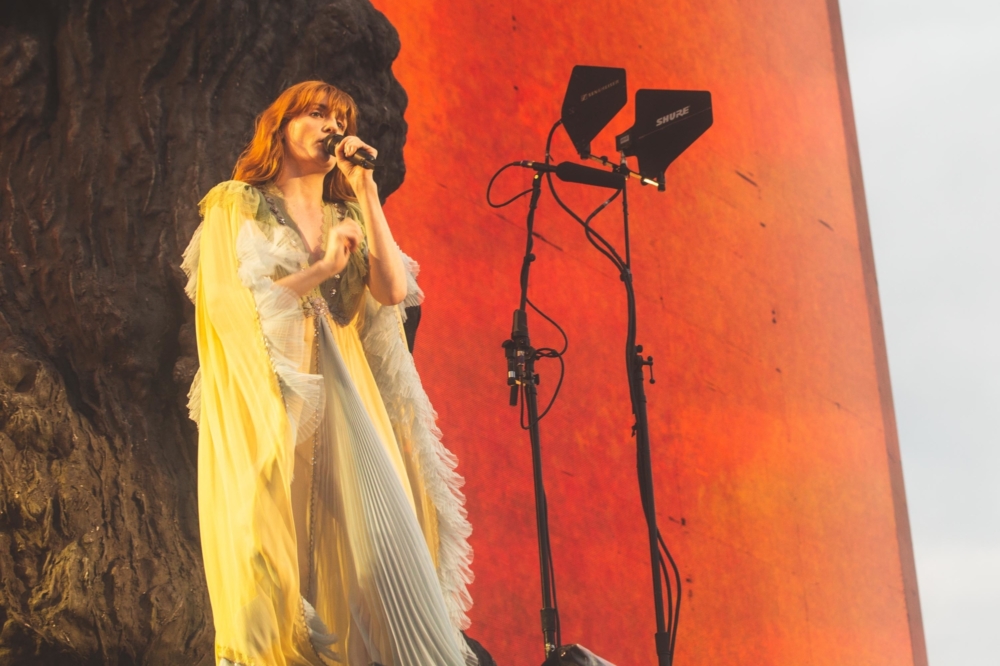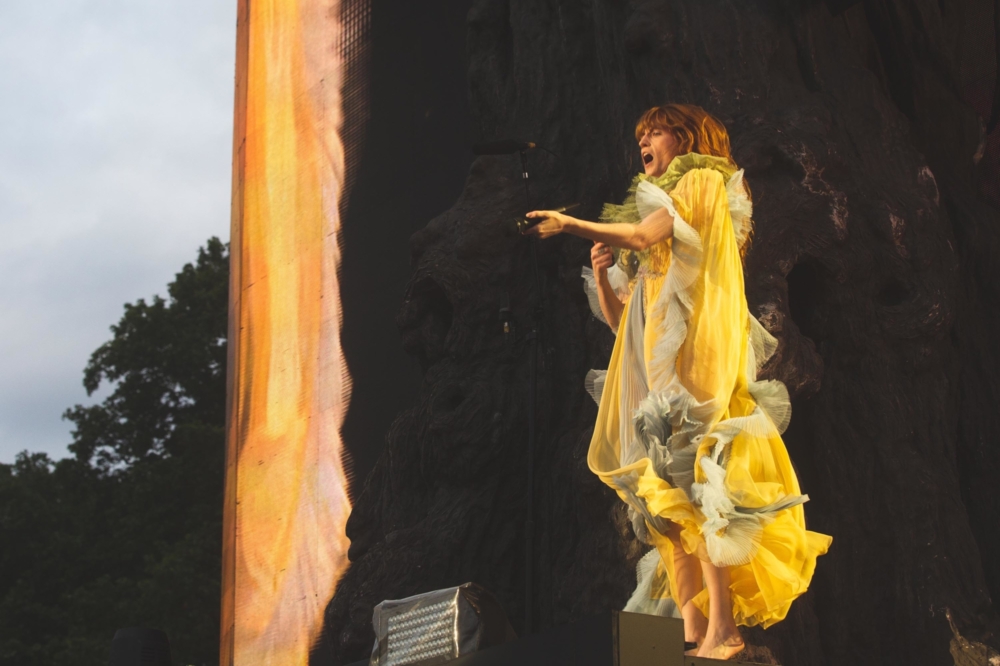 In the lead-up to the show, Florence had promised that the performance would be a unique, new show. And instead of the theatrical flora and fauna that usually adorns her stage, today makes use of the festival's wrap-around screen, featuring footage created specifically for the show. It includes shots of the sea (her obsession with water has been an on-going theme), Florence in a plethora of unique locations as well as fruit being juiced.
The show is also a one-off in the sense that it was part of a festival day with a 70% female line up. "We are enjoying a matriarchal experience," she told the crowd before adding. "See it's not so bad… maybe we should do it in other places!"
On the flip-side, one of the few male acts on the line up today are co-headliners The National, who Florence thanks and expresses her regret at having to miss their set. Admittedly, they are a bit of an outlier on the day. Their relatively downbeat performance may have seemed like the perfect antidote to Florence's high-energy show, but a lot of people in the crowd are left scratching their heads, most people who had come purely to see her are a little underwhelmed. They still expertly power through a selection of their hits, from 'Fake Empire' to 'Terrible Love'. They suffer a small hiccup when they try to play 'Guilty Party' but a drum machine malfunction forces them into 'Bloodbuzz Ohio' instead. Atmospheric and melancholy, it is perhaps the low-energy atmosphere needed before Florence was to blow everyone out of the park.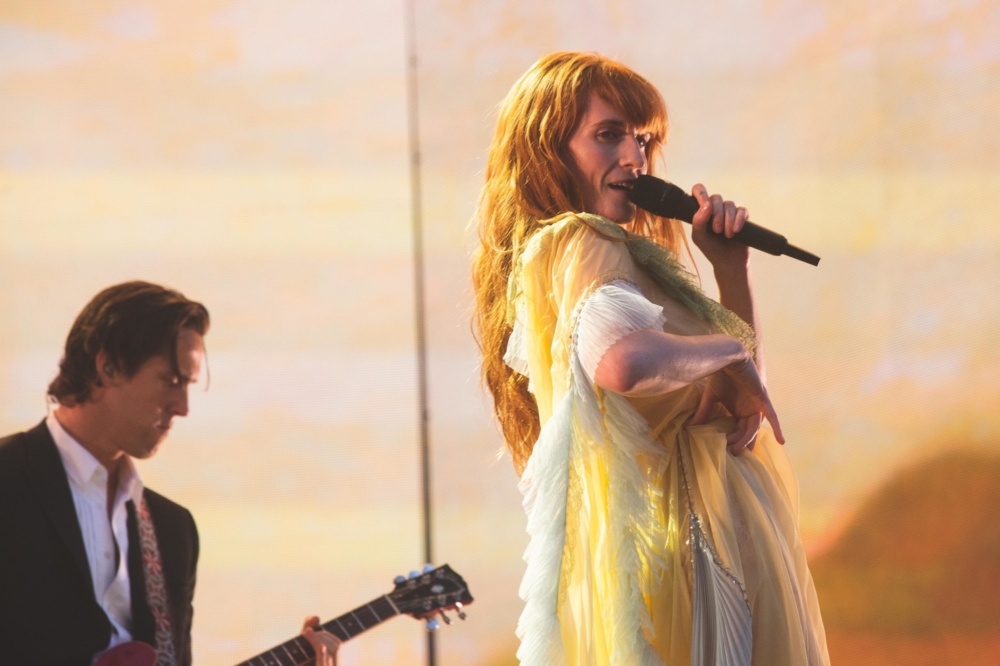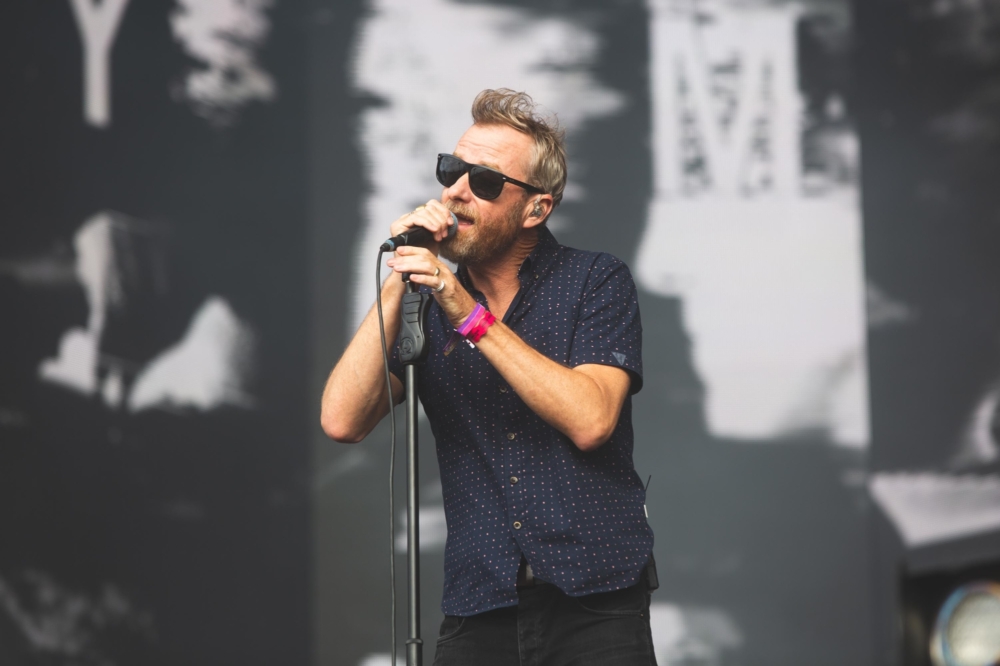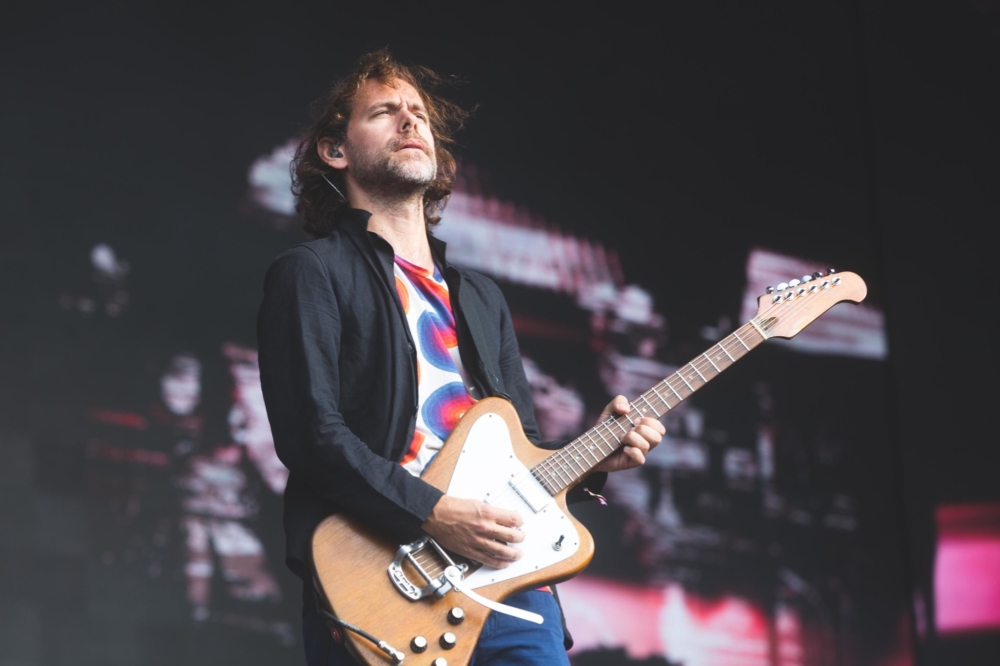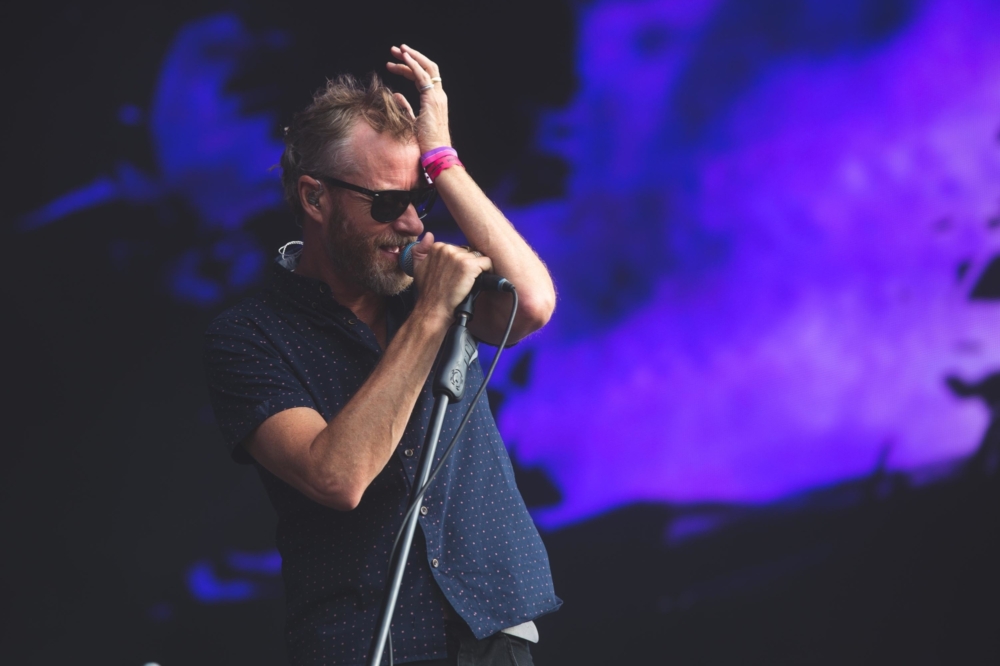 Get your copy of the latest issue