Album Review
IDER - Emotional Education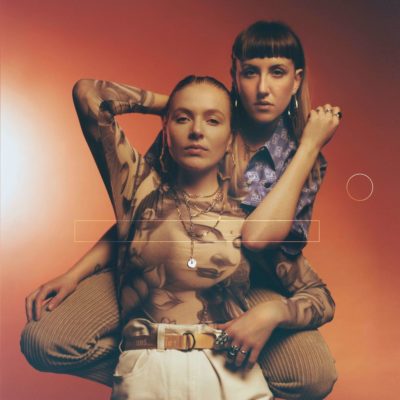 A thoughtful, carefully-constructed synthpop odyssey.
Label: Glassnote
Released: 19th July 2019
A quick glance over the track listing for this debut record from IDER is enough to give you an idea where they're coming from thematically. 'Clinging to the Weekend', 'You've Got Your Whole Life Ahead of You, Baby' and 'Saddest Generation' all seem to hint at different facets of the millennial experience. They're also a touch on-the-nose, and make you wonder exactly how subtly the North London pair will go about deconstructing the nature of the milieu.
The answer is that they do so with real verve and conviction. Two years in the making, 'Emotional Education' is a thoughtful, carefully-constructed synthpop odyssey, based at its core around the vocal harmonisation by Lily Somerville and Megan Marwick and lent some tasteful gloss by production work from The xx collaborator Rodaidh McDonald as well as duo MyRiot. Lily and Megan have talked about IDER being the intangible 'third member' of the group that emerges from their vocal crossover, but it's actually the lyrical idiosyncrasies produced in the space between the two that are the most striking feature here. The pair have a real knack for crystallising the concerns of their generation with a sharp turn of phrase - "I can't remember what I'm good at" from opener 'Mirror' stands out, as does the line on 'Saddest Generation' that the record takes its name from - "Where is the emotional education we're looking for?" IDER speak to 2019's anxieties throughout, all the while running the stylistic gamut from CHVRCHES to Glasser via Imogen Heap.

Get your copy of the latest issue
More like this