Introducing:
Get To Know… Mealtime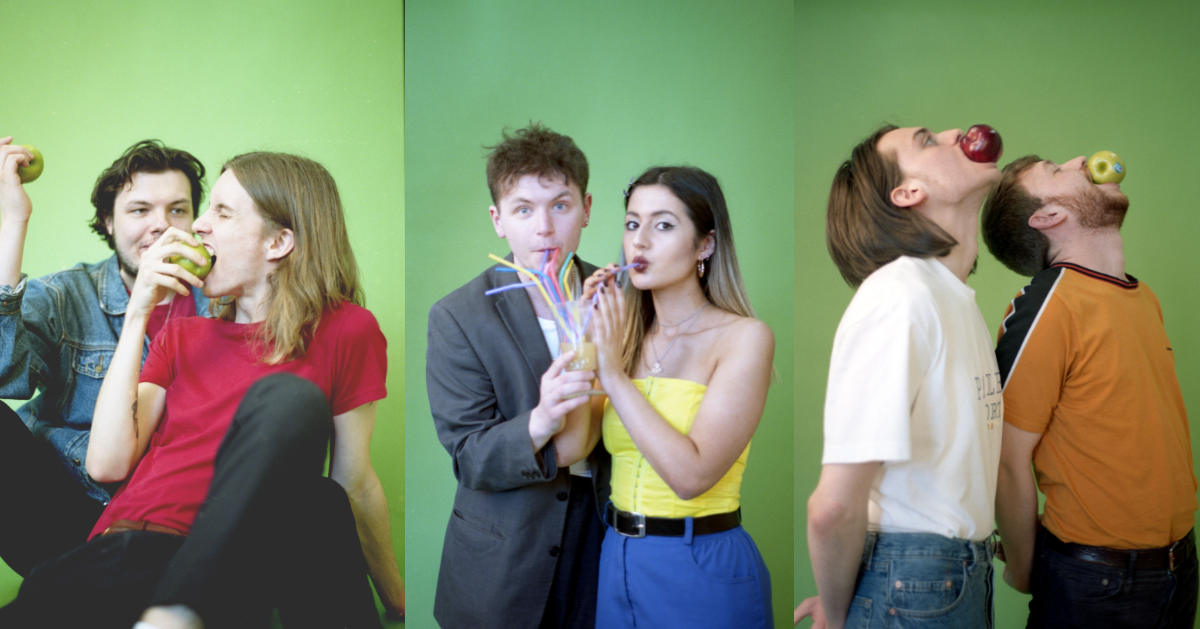 Ahead of releasing their second single tomorrow, we meet the alt-pop six-piece.
Hello and welcome to DIY's introducing feature, Get To Know… getting you a little bit closer to the buzziest new acts that have been catching our eye as of late, and working out what makes them tick.
Already introducing Roxy Girls this week, we're spoiling you by showing you one of our other upcoming faves, Mealtime.
Releasing their second single 'Teef' tomorrow (we got the exclusive for you below, dw), the Manchester-based alt-pop six-piece are following up from debut track 'Denim' with a woozy pop-leaning number that'll be replaying in your mind all weekend.
We sent them over our quick fire quiz to find out more!
Describe your music in the form of a Tinder Bio.
Sam: We're the kind of girl you can take back to your family. We hit it off so well. We get closer and closer to your family. We eventually phase you out. We're now the de facto patriarch of your household. You're grounded.
What's your earliest musical memory?
Sam: My earliest musical memory is my dad crying in a black Saab 95 to Simon & Garfunkel's I Am A Rock, head on the steering wheel.
Who were some artists who inspired you when you were just starting out?
Georgia: We're into a lot of modern day alt pop and hip hop but we first bonded on our love for alternative electronic pop, stuff like LCD Soundsystem, Hot Chip, Justice etc. We do also have a playlist of pure 00s bangers which are the soundtrack to our rehearsals… Timbaland is ever-present. Always guiding over us.
Who would be your dream collaborator?
Harry: Timbaland again. He has online masterclasses where he makes whole songs with just his mouth and his engineers record him one layer at a time. I'd like it if he made us a beat with his mouth.
You're based in Manchester - what's the music scene like there at the moment? Are there any other. Artists breaking through at the same time that you take inspiration from?
Keaton: I think there's a healthy scene growing here at the moment that offers an alternative sound to the rich guitar heritage so heavily associated with Manchester, it's exciting and we're proud to be part of it.
What are you looking forward to in 2019?
Georgia: Playing in different cities, there are so many shows TBA very soon! We are headlining Soup Kitchen in Manchester in November which we're really excited about also. There might be something else rather big happening in November too. Aside from music, Halloween! Last year Harry went to a party dressed as Pavarotti. Andy was the only person there who got it. It was really awkward.
If people could take away one thing from your music, what would it be?
Will: We want to give people the same feeling they get when they listen to their favourite pop songs they've not heard in ages. While still giving them a feeling that they've heard something fresh. We don't want to be taken too seriously, so have some fun with us.