Introducing:
Get To Know… Dry Cleaning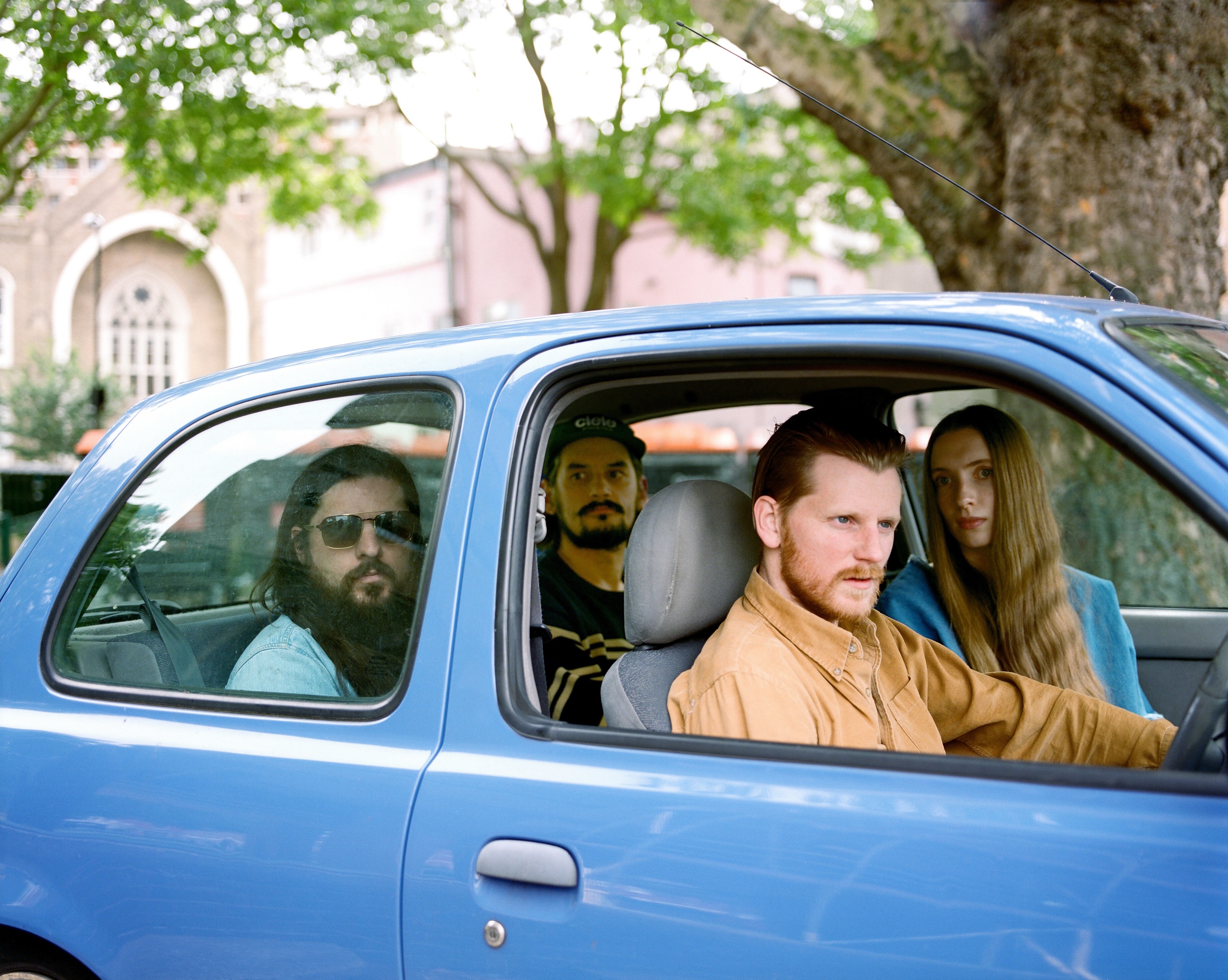 Releasing their debut EP today, we meet the buzzy London four-piece.
Hello and welcome to DIY's introducing feature, Get To Know… getting you a little bit closer to the buzziest new acts that have been catching our eye as of late, and working out what makes them tick.
Recently we've had Sunderland's Roxy Girls and Manchester's Mealtime, so now we're bringing it back down south with South London four-piece Dry Cleaning.
Having already penned a track dedicated to Meghan Markle (no, really), followed by the infectiously good 'Goodnight', the group have just released their debut EP 'Sweet Princess' today (16th August). To celebrate, we fired them over our quick fire quiz to find out a lil bit more about them.
Describe your music to us in the form of a Tinder bio.
South London band WLTM sexually malevolent DTE post-punk Warhammer enthusiast. No time wasters.
What's your earliest musical memory?
5 years old. Watching Diana Ross on TOTP doing 'Chain Reaction'. I got an erection.
Who were some artists that inspired you when you were just starting out (and why)?
The Necessaries / The Feelies / B52s / pylon / a little bit of Mac DeMarco / Will Powers
You're based in South London - what's the music scene like there at the moment? Are there other artists breaking through at the same time that you take inspiration from?
It's hard to know, as we've only played one gig in South London so far, and we haven't been a band for very long. We haven't fallen into a scene naturally. I think Pozi are from South London, we like them!
Who would be your dream collaborator?
Jeremy Deller.
If people could take away one thing from your music, what would it be?
Enjoyment.