Introducing:
Get To Know… iDKHOW But They Found Me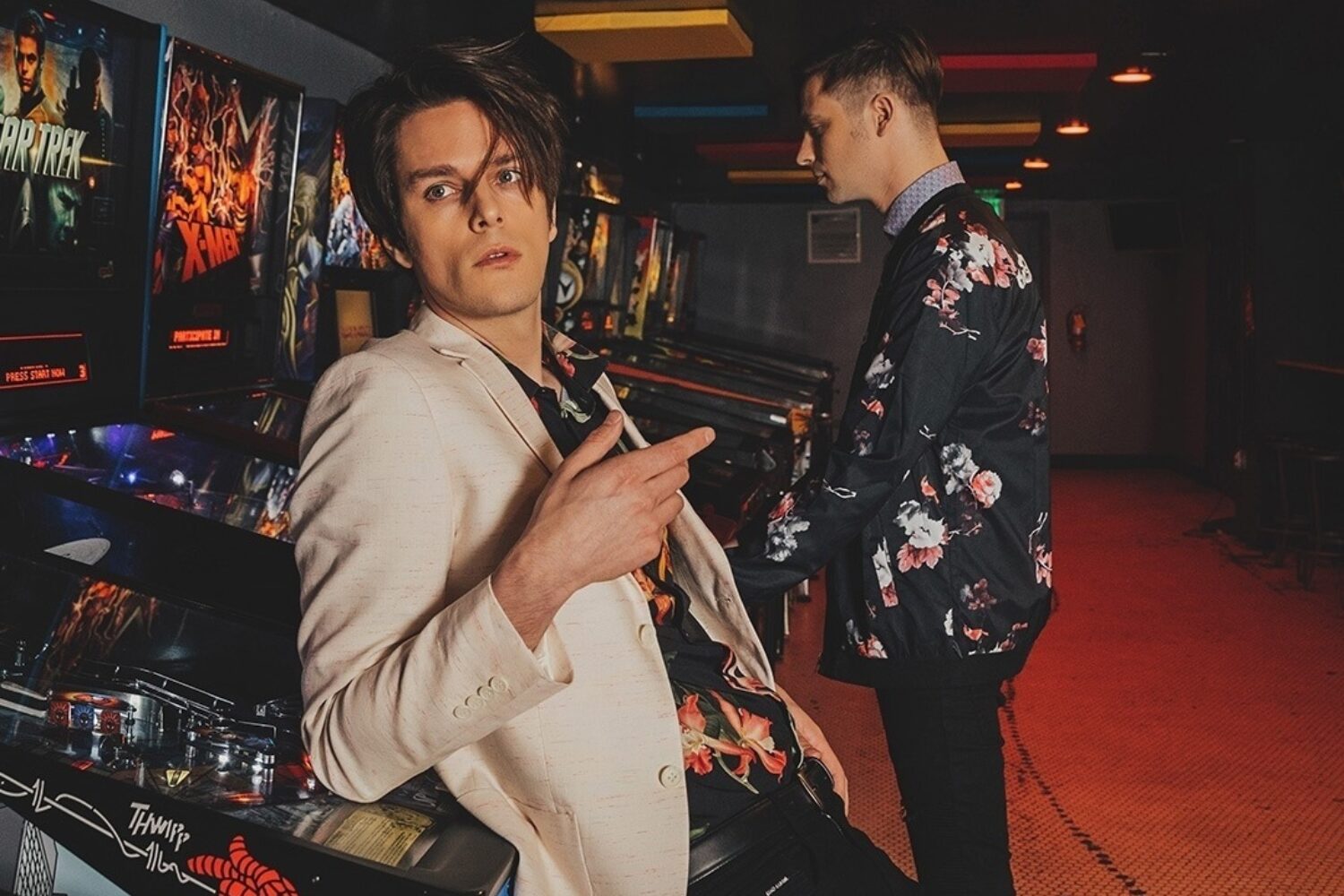 Ahead of their performance on the main stage at Reading & Leeds, we meet the 80s-inspired American duo.
Hello and welcome to DIY's introducing feature, Get To Know… getting you a little bit closer to the buzziest new acts that have been catching our eye as of late, and working out what makes them tick.
We've recently introduced you to Sunderland post-punks Roxy Girls, Manchester alt-pop boppers Mealtime and buzzy South London four-piece Dry Cleaning. Now we're introducing iDKHOW But They Found Me into the fold.
Describing their music as "uncovered tapes and recordings from an act long forgotten", the duo - made up of Ryan Seaman and former Panic! At The Disco member Dallon Weekes - create 80s new wave inspired synth-heavy bops for the modern generation.
About to hit the main stage at Reading & Leeds Festival this weekend, we caught up with the pair to find out a bit more.
Describe your music to us in the form of a Tinder bio.
Band seeking love and attention from total strangers.
What's your earliest musical memory?
Dallon: Seeing a guitar hanging in a pawn shop window when I was four years old. I didnt really know what it was, I just knew I wanted one.
Ryan: My parents introducing me to The Beatles, watching 'A Hard Days Night'. And Ringo on a huge drum riser.
Who were some artists that inspired you when you were just starting out (and why)?
Dallon: The Beatles, Elvis Costello and Weezer. All for writing abilities and innovation
Ryan: Def Beatles. Green Day and Nirvana. Because it was loud and angsty and rebellious and against the norm.
You're based in Salt Lake City, Utah - what's the music scene like there at the moment?
Really inspiring. There is a lot of talent there. It has a very healthy music scene
Are there other artists breaking through at the same time that you take inspiration from?
Dallon: Yes. Wallows. They're just excellent songwriters from LA.
Ryan: Riot Child, as they're an excellent two piece.
Who would be your dream collaborator?
Dallon: Sparks
Ryan: Dave Grohl
Musically or otherwise, what are you most looking forward to going into next year?
Ryan: Festivals!
Dallon: Finishing (and releasing) our album.
If people could take away one thing from your music, what would it be?
Dallon: White hot sarcasm.
Ryan: The impossible is possible.