Sound of Summer 2019
Swimming Girls & Lacuna Common win first set of Sound of Summer 2019's semi-finals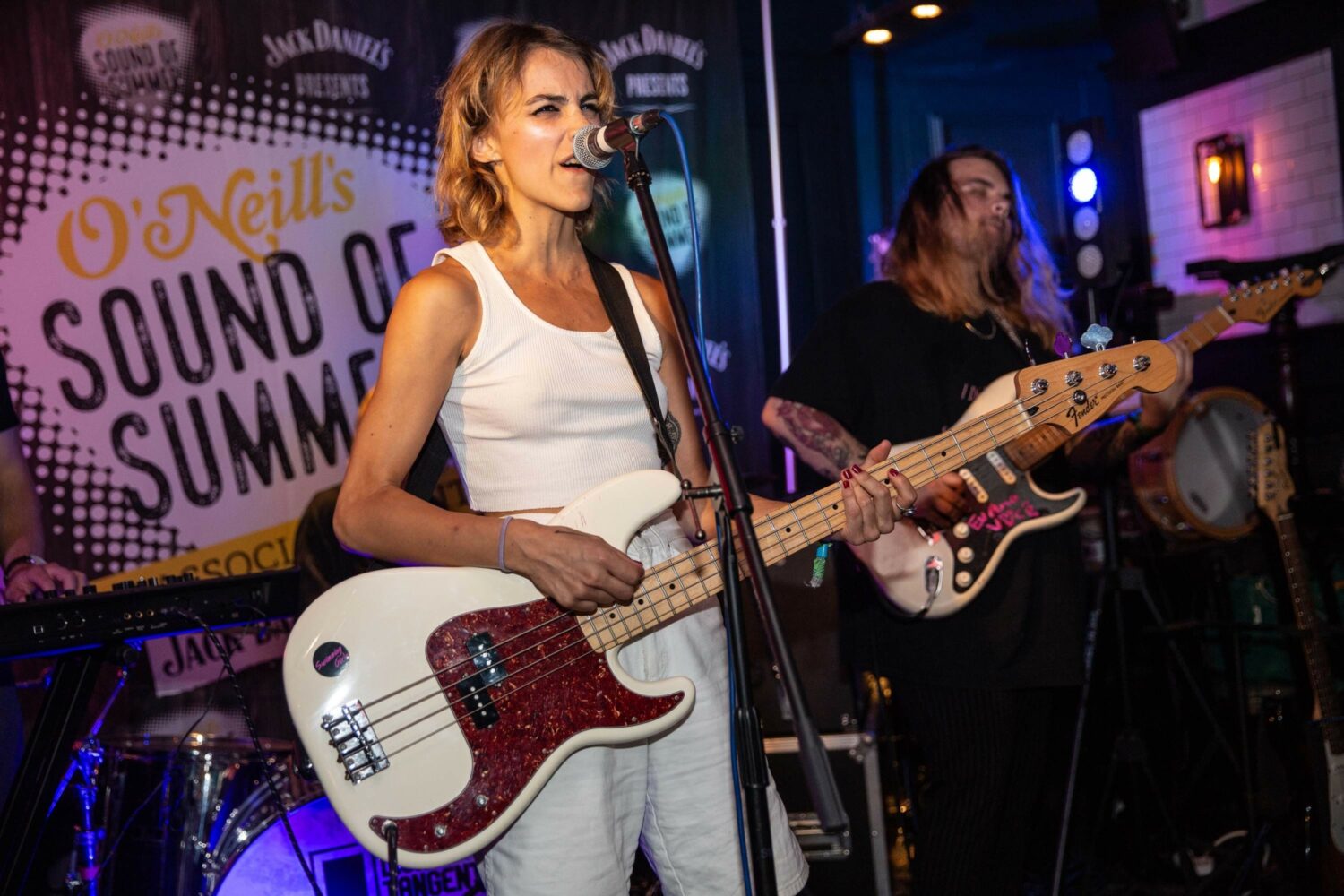 Photo: Emma Swann
The second round of semi-finals will take place across the UK this Thursday 22nd August.
Back in June, we began the hunt for the UK's best new band through the Sound of Summer competition, with Jack Daniel's and O'Neill's and now we can reveal the first acts to be through to the final round.
After winning their heats across the country, London's Swimming Girls and Oxford's Lacuna Common both won their semi-finals last week (in London Wardour Street and Reading, respectively), while twenty one more acts will compete in the second round of semi-finals this week.
The winners of the final four semi-finals - taking place in London, Glasgow, Birmingham and Nottingham - will be decided by a panel of music industry experts this Thursday 22nd August. The final winners - including Swimming Girls and Lacuna Common - will then compete to get to play this year's edition of Jack Daniel's Presents alongside Biffy Clyro, as well as three regional shows in the run up.
Check out the semi-final line-ups below and be sure to get down to your local O'Neill's pub to support them.
WINNER: Lacuna Common
Sirpico
Electric Milk
The Rupees
Rockafella Skank
Dan Pryde
The Gareth Nugent Band
LONDON WARDOUR STREET O'NEILL'S
WINNER: Swimming Girls
Last Known State
The Offdays
Vinyl Staircase
San Remo
Near Mrs
Porcelain Hill
The Dead Shots
4th Street
Ryders Creed
Coyote Creed
Black Water Fiend
Geography of the Moon
Pages
Cleary
Naked Feedback
Artie Ziff
DiMaggio Jones
Myles Knight
Pretty Babs
Our Fold
Filth
LONDON WARDOUR STREET O'NEILL'S

Jake Mckeon
Long Day Late Night
Tevara
The Young
Evert Outen
For more information on the semi-finals head to the O'Neill's website. To read more about Jack Daniel's Presents, head here.

JACK DANIEL'S and OLD NO. 7 are registered trademarks. ©2019 Jack Daniel's. All rights reserved.
"Always drink responsibly. See drinkaware.co.uk for the facts"