DIY Presents
Laurie from Slaves, IDER & more join War Child Safe & Sound industry day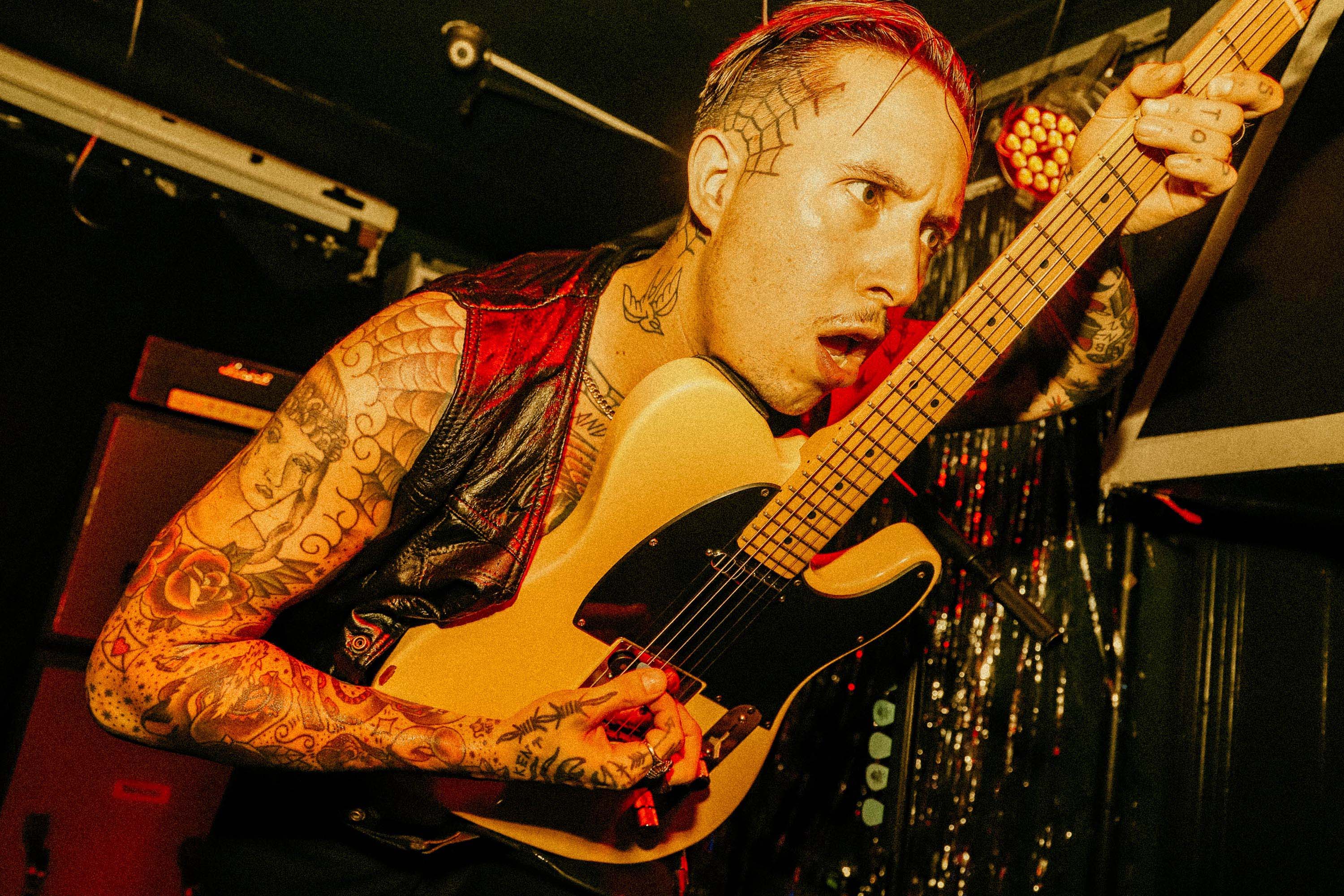 Photo: Sharon Lopez
The series of panels and discussions aim to offer support and guidance around mental health in the music industry.
As we confirmed last month, DIY has teamed up with War Child for their very special Safe & Sound series. This year, as well as two shows - one with Sundara Karma, the other with Stefflon Don - we're also helping out with a music industry day, aimed at discussing how we approach mental health in the music industry.
Now we can confirm that, as well as the brilliant Rebecca Lucy Taylor of Self Esteem, we'll be joined by Laurie Vincent from Slaves, IDER and loads more panellists.
Hosted on 4th September at Hackney's EartH, the day will include panels based around self-care and support in the industry, as well as two 'In Conversation With' sessions, which will see DIY speaking directly to artists about their own experiences. Tickets for the whole day are priced at just £10 - grab them right here via Skiddle.
The full line-up for the day is as follows.
Panel 1: Curated by the MMF
10am – Music, Business, Resilience – When is the right time to think about an artist's mental health?
Nicky Carder – Music Managers Forum
Lily Somerville & Megan Markwick – IDER
Ellen Kirk – Artist Manager at Look Out Kid Management (Courtney Barnett)
Chris McCourt - A&R Consultant at Atlantic Records and owner of sevenfoursevensix
Panel 2: Curated by Little Pink Book
11:15am - Leaders in the industry: success vs self care
Roberta Hickey - Founder of Little Pink Book
Carly Wilford – DJ, Presenter & Creator SISTER Collective
Sara Lord – SVP International Sync & Project Development, Concord Music Publishing
Erin Mills – Director of Press, Listen Up
Sarah Jamieson - Managing Editor, DIY
12:15pm – Laurie Vincent (Slaves) in conversation with DIY
Panel 3: Curated by Help Musicians
1:30pm – What Next: An exploration into mental health crisis support and prevention toolkits for musicians
Joe Hastings - Head of Health and Welfare, Help Musicians UK
Tamsin Embleton - Psychotherapist and founder of Music Industry Therapist Collective
Eric Mtungwazi - Managing Director, Music Support
Tristan Hunt - Regional Manager, Association For Electronic Music
Panel 4: Curated by Skiddle
2:30pm – Supporting Promoters' Health
Becca Frankland - Skiddle
Amanda Maxwell – Board Member, shesaid.so
Ellie Talebian – Managing Director, Eclectic Toolbox
John Rostron – Founder, The Association of Independent Promoters (AIP)
Stuart Glen - The Cause
3:45pm - 'Burnout In The Creative Industries' – A roundtable discussion presented by AIM and Getahead
Max Linguistics Owen - MC / Producer
Chevy Rough - Founder, Chasing Projects
Leena Lewis - Artist Manager
Sara Al Hamad – Legal and Business Affairs Manager (AIM)
4:45pm – Rebecca Lucy Taylor (Self Esteem) in conversation with DIY