Album Review
Tropical Fuck Storm - Braindrops
4 Stars
These are strange, strange times and here you have a band strange enough to capture that.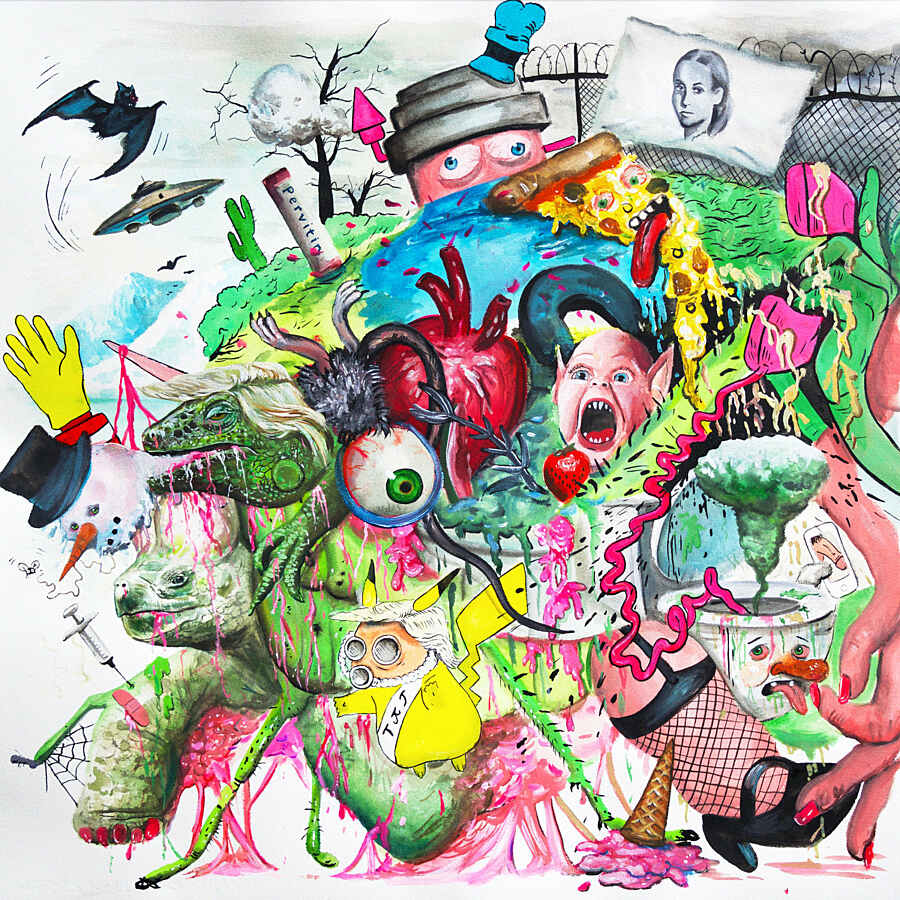 Tropical Fuck Storm exist with the wide eyed excitement and bewilderment of a man who's just put his last pin and his last thin red thread into his conspiracy map. Few, if any bands, have the same handle on insight mixed with absurdity as TFS do. With lines like "You'll be picking Chinese cotton on the moon soon" these Australian blues punks capture the sheer perverseness of an all too frequent online interaction, in a song titled 'The Planet of Straw Men'. These are strange, strange times and here you have a band strange enough to capture that.
The oddness isn't limited to their taste for a fatalistic, dramatic narrative. The tracks work each from a rock solid garage rocking base of riffs, peaks and troughs, but with all the detuned, distorted, incidental sounds poured on top like a lashing of hundreds and thousands. 'Who's my Eugene' slinks under the cooing vocals of bassist Fiona Kitschin, while 'Braindrops' bounces with Gareth Liddiard's intense, pacy drawl. For a band rooted in the Australian outback, TFS sure find ways to expand and engulf with the unexpected and the unpredictable.
The vocal interplay meshes with the restless instrumentation and some of the most layered and considered storytelling that anyone could ask for. For an agitated, hyper collection of weird songs about made up or distorted topics TFS come achingly close to the total package. An appraisal that would no doubt draw the same unconvinced, but entertained, smirk from the band as each preceding subject.
If nihilism tends to take an entirely monochrome feel then here are four people more than willing to show you a complete lack of faith and hope can actually come with an incredibly exciting palette.