Festivals
Billie Eilish rules Day 2 of Reading Festival
Slowthai, Sports Team and Peace also bring the party.
Shaking off any post-1975 hangovers, day two of Reading kicks off with Slowthai bringing the chaos to the Radio One tent. As soon as he walks on stage, the mosh pits are immediately activated, with Slowthai encouraging the crowd to make them bigger and bigger. "Does anyone know a drug dealer?" he asks the adoring audience before ripping into 'Drug Dealer' and pints are thrown metres in the air. As he tears through tracks from his Mercury Prize-shortlisted debut 'Nothing Great About Britiain', stripping off into his Slowthai-branded boxers along the way, it's a huge set that leaves the crowd very sweaty and very satisfied. He also gives all the "mandem" a very important motto: "You've got to make a girl cum or someone else will." Important.
Next up is Billie Eilish on a criminally early slot on the Main Stage. Pulling one of the hugest crowds - if not the hugest - of the weekend, she may have been bumped up from the Radio One tent to the Main Stage, but the reaction of the audience shows she should be even higher than that. Breezing through songs from March's debut 'when we all fall asleep where do we go?', 'bad guy' and 'you should see me in a crown' earn huge pits in the crowd, whereas her older and slower material like 'bellyache' and 'ocean eyes' show off her incredible vocals and magnetic talent. Bounding about the stage with her neon-green outfit and hair to match, we're calling her as a headline billing already.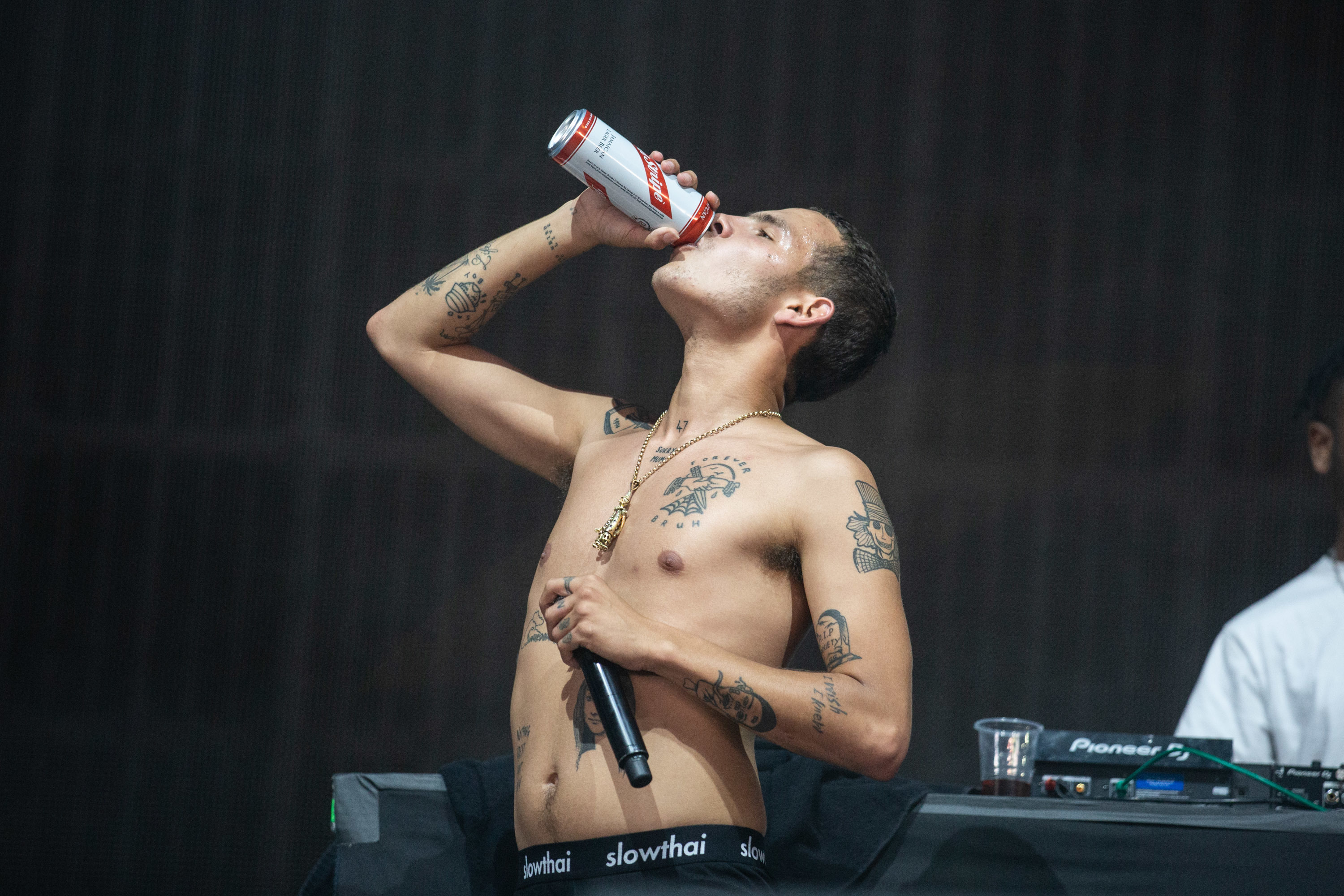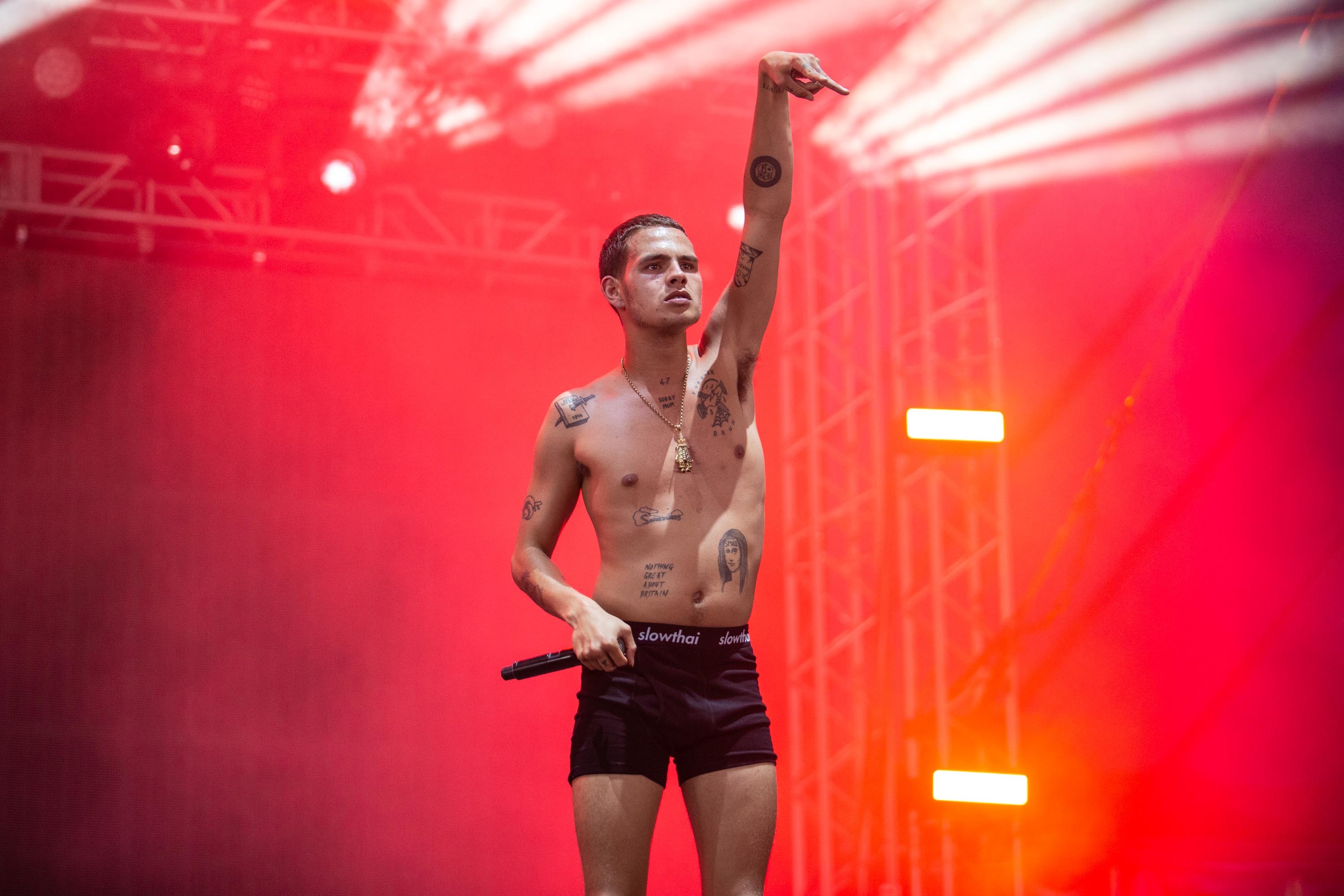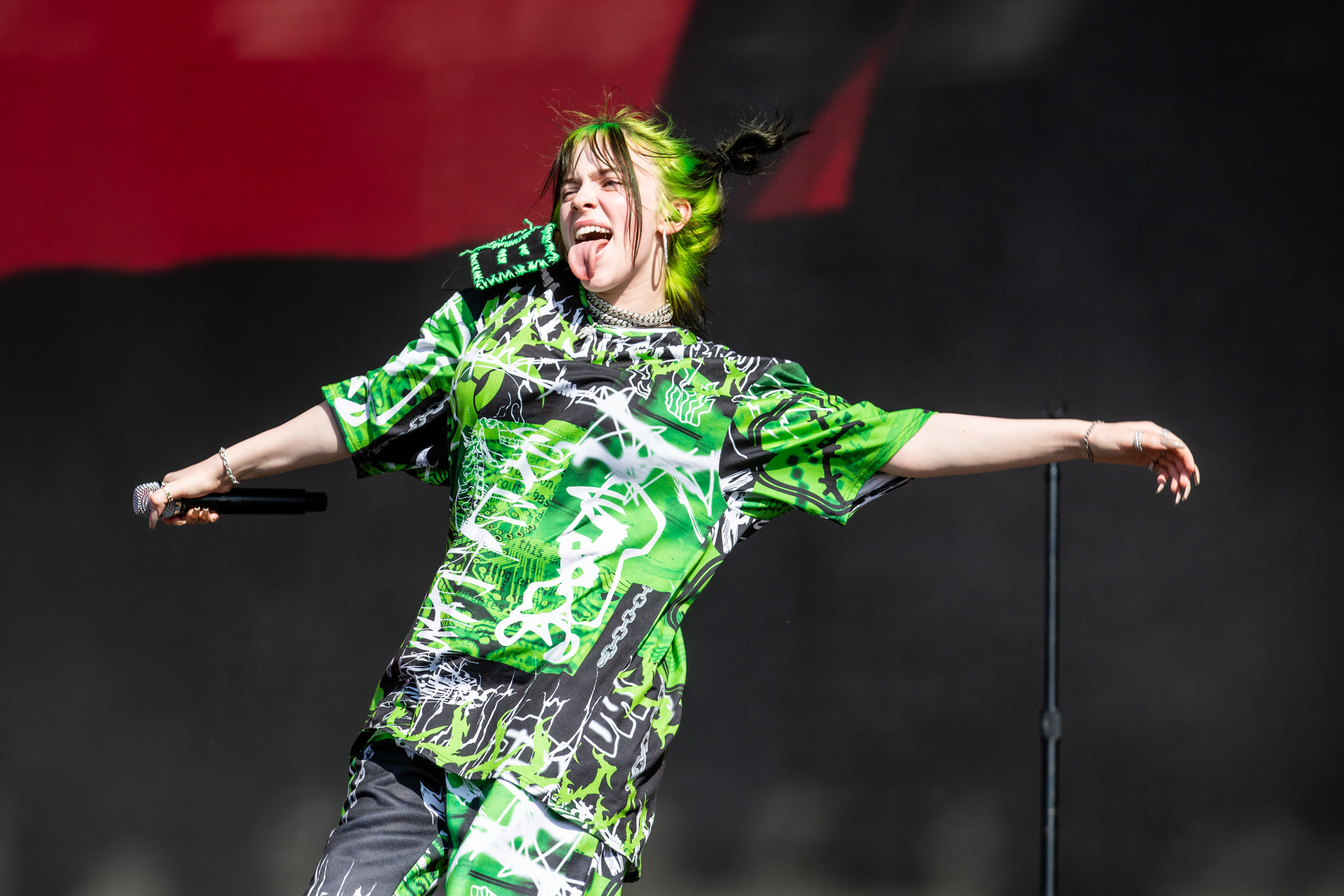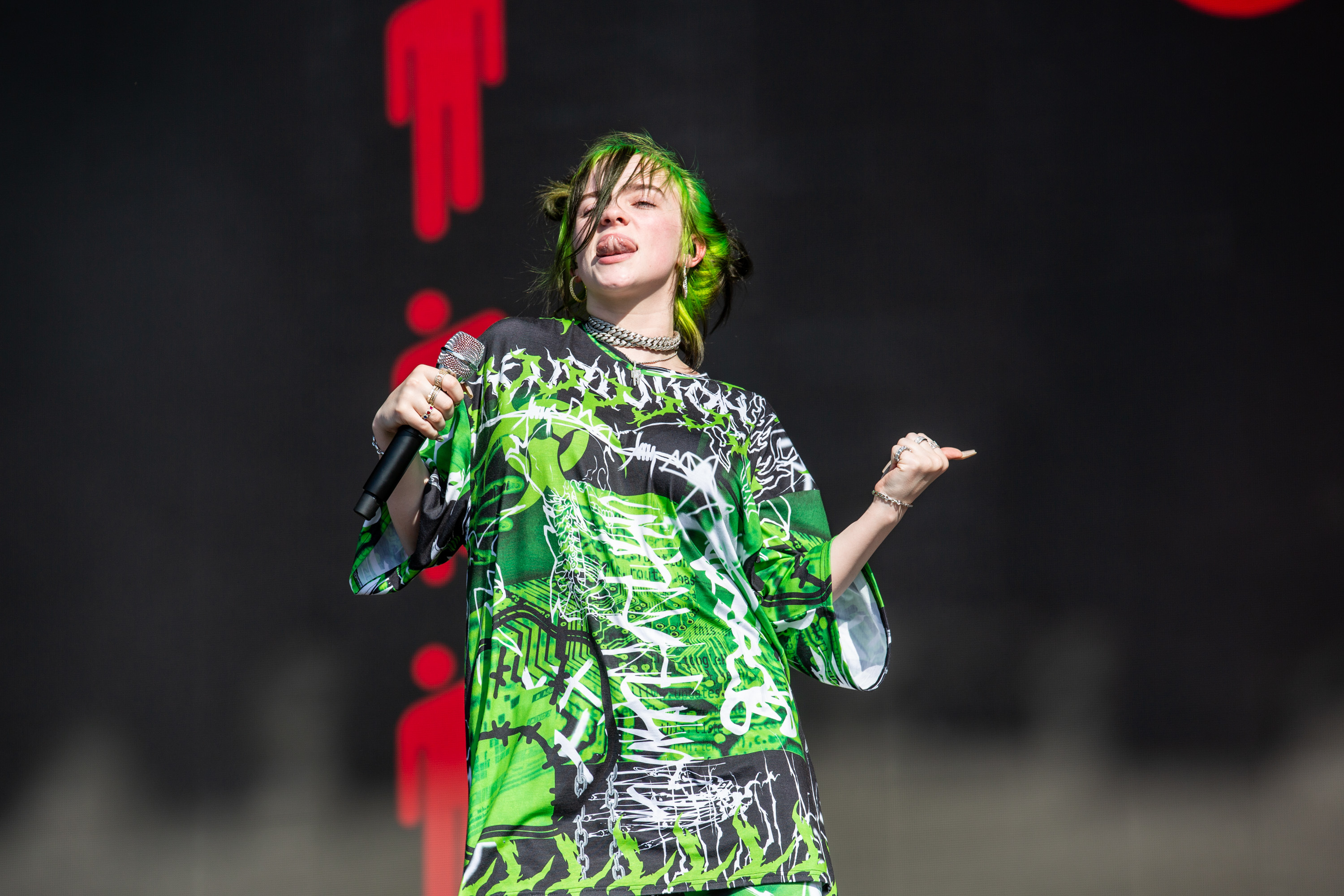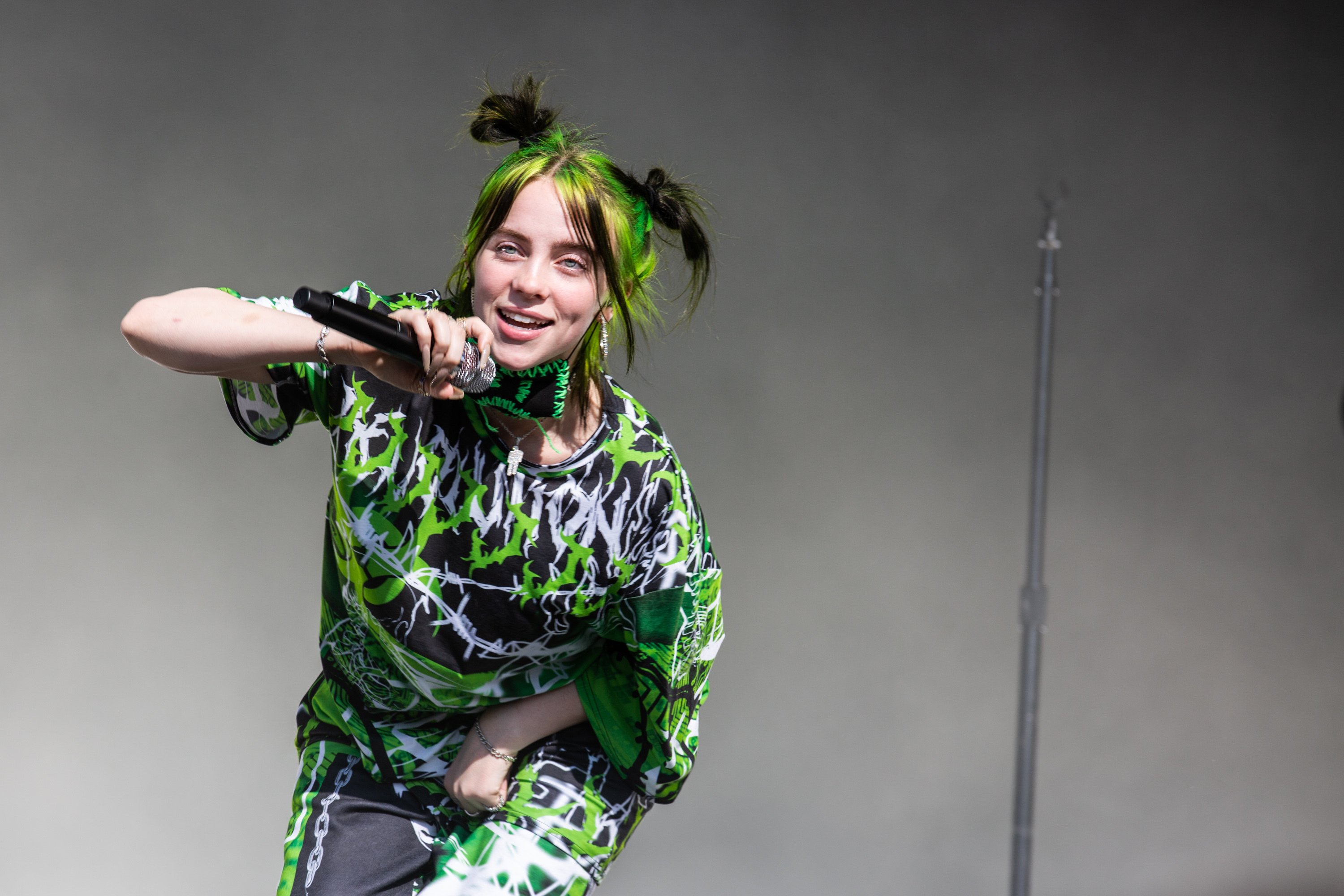 One of the most intriguing acts is American singer Poppy playing The Pit. Known for her brilliantly bizarre YouTube videos - "hi, I'm Poppy" - she brings that same crazy weird energy to her music, melding hard as shit rock sounds with her crystalline pop voice. It shouldn't really work, but it kinda fully does. Now with her third album set to come out later this year, latest track 'Concrete' - all about being buried alive - is weird and wonderful, and we low key Stan now.
On the subject of weird and wonderful, Sports Team take to the Festival Republic stage with a characteristically fab and fun show. Coming on to Robbie Williams' 'Let Me Entertain You', they certainly do just that. Blazing through big hits 'Margate' and 'Kutcher' and newbie 'Here It Comes Again', frontman Alex spends the majority of the set leaping into the crowd, who, despite being fairly small in size, go suitably mental over the six-piece's set. Debuting new tracks 'Fishing' and 'Races', by the time they end on 'Stanton', there's not one person not fully invested and yelling "I wanna buy you a flip screen Motorola".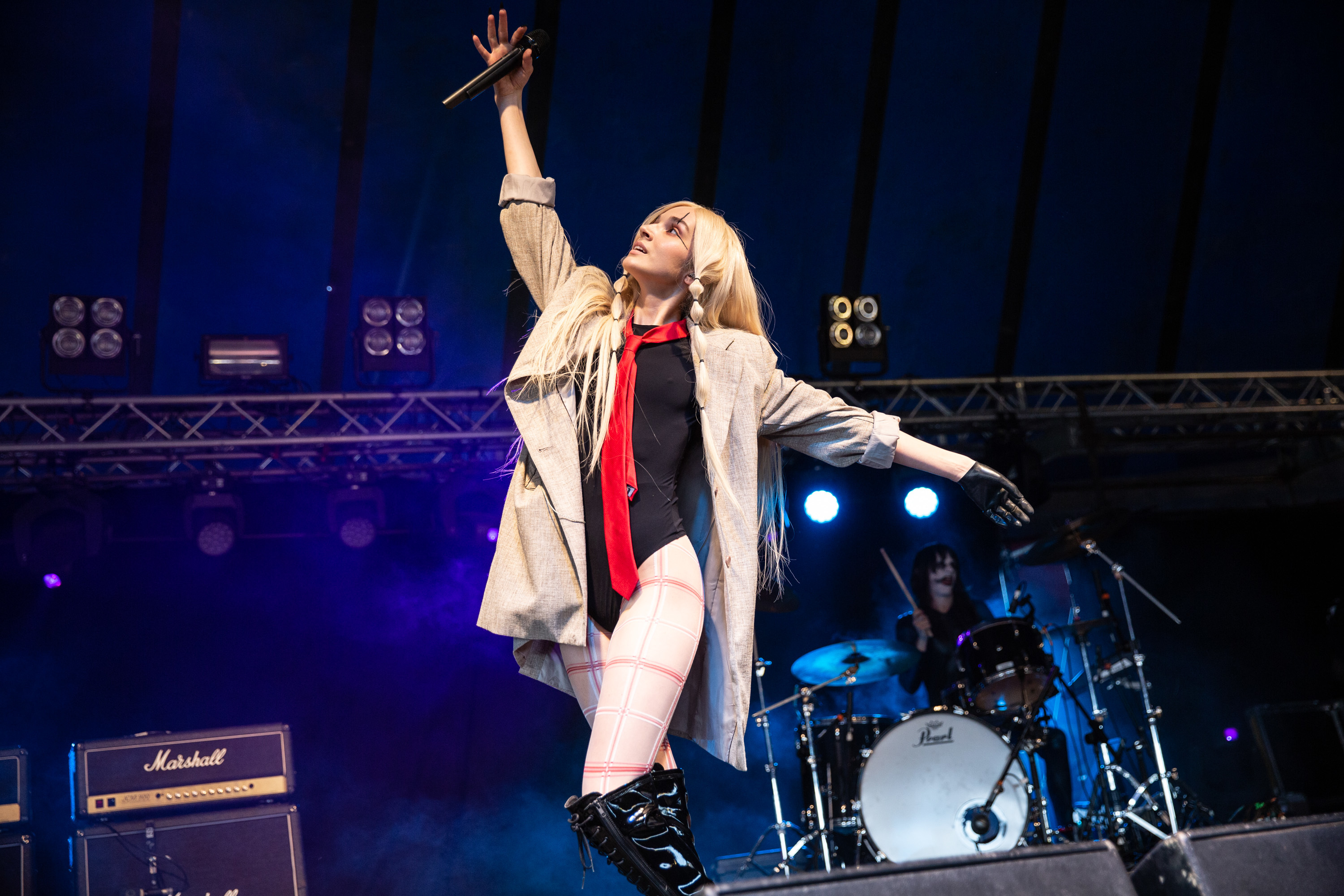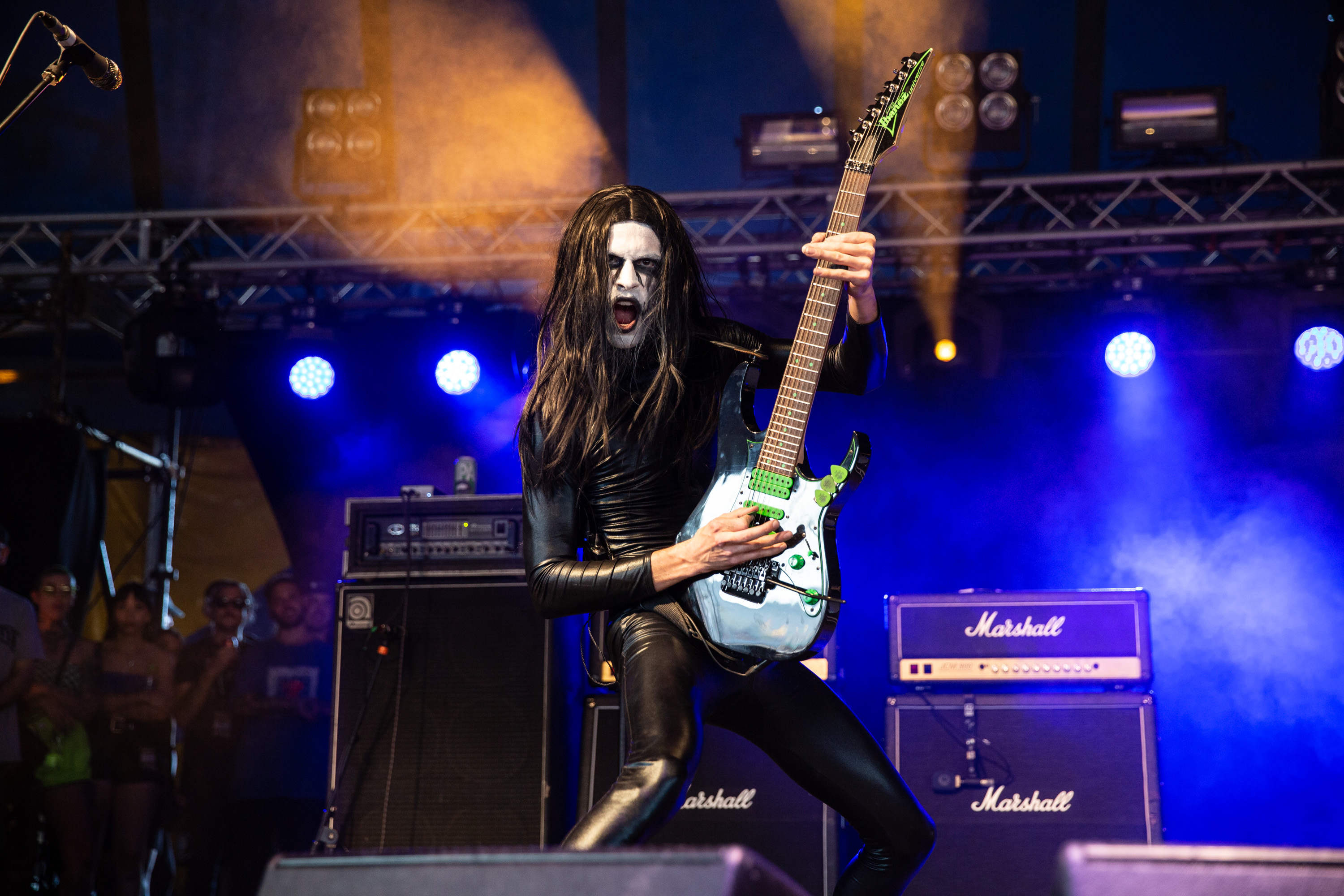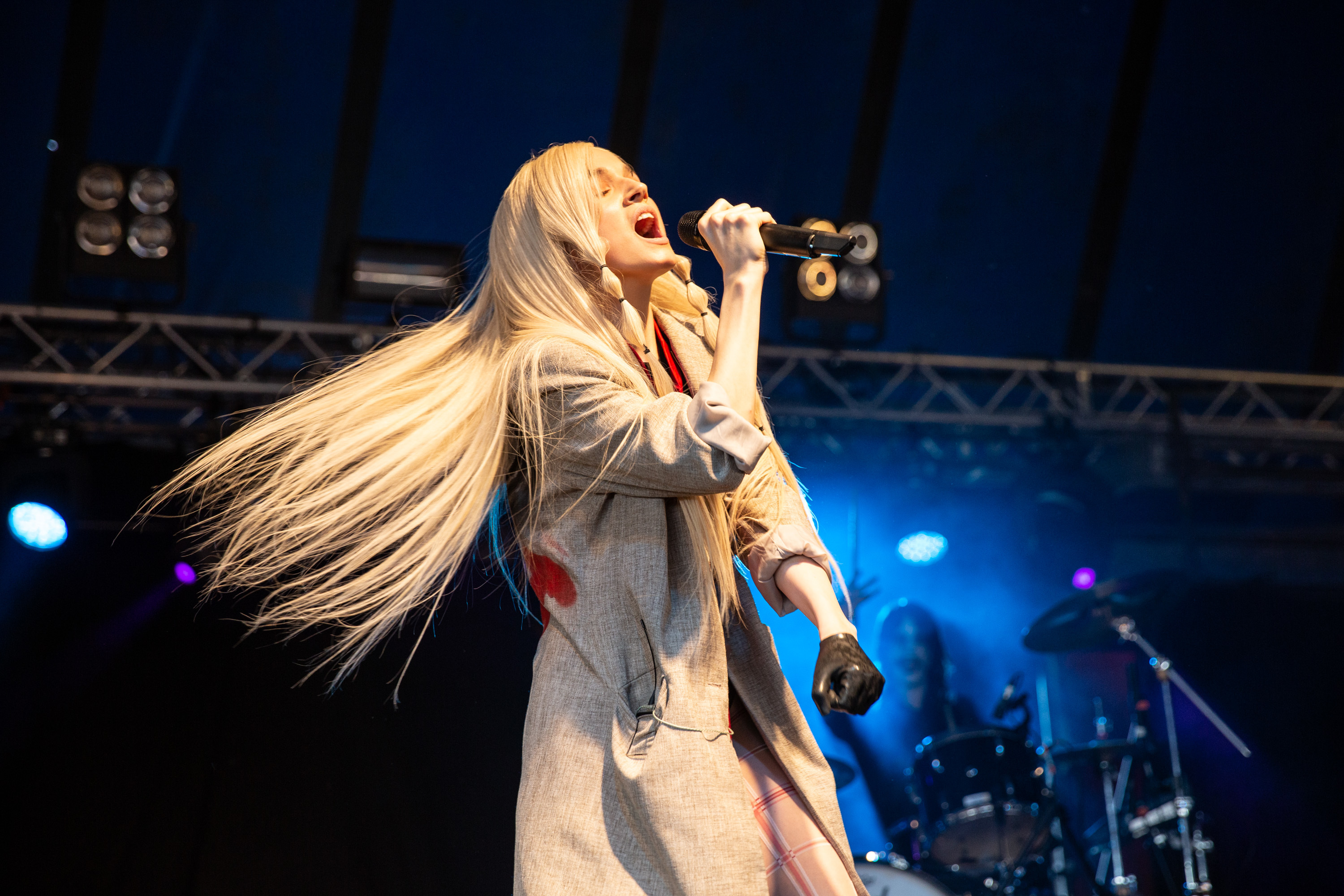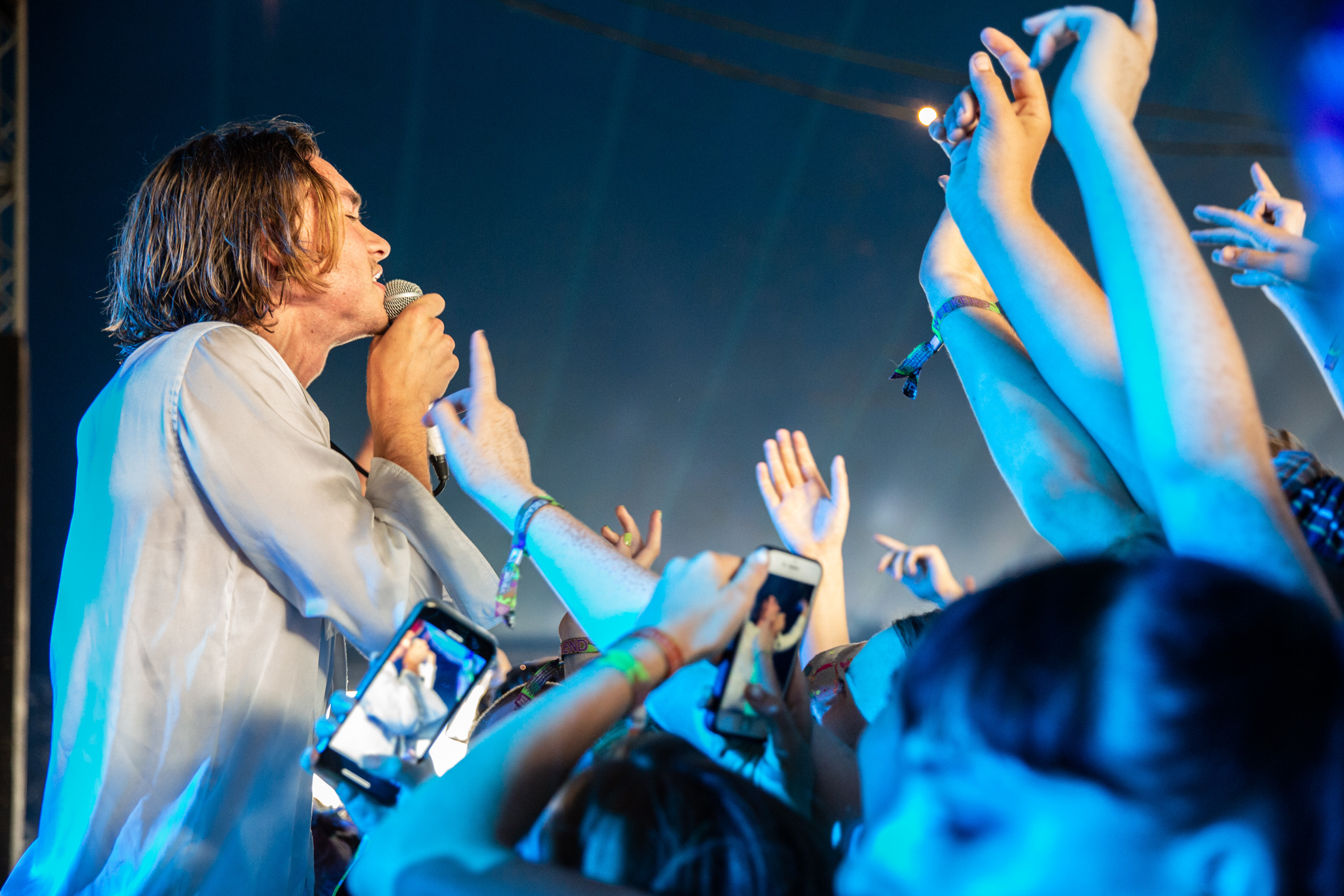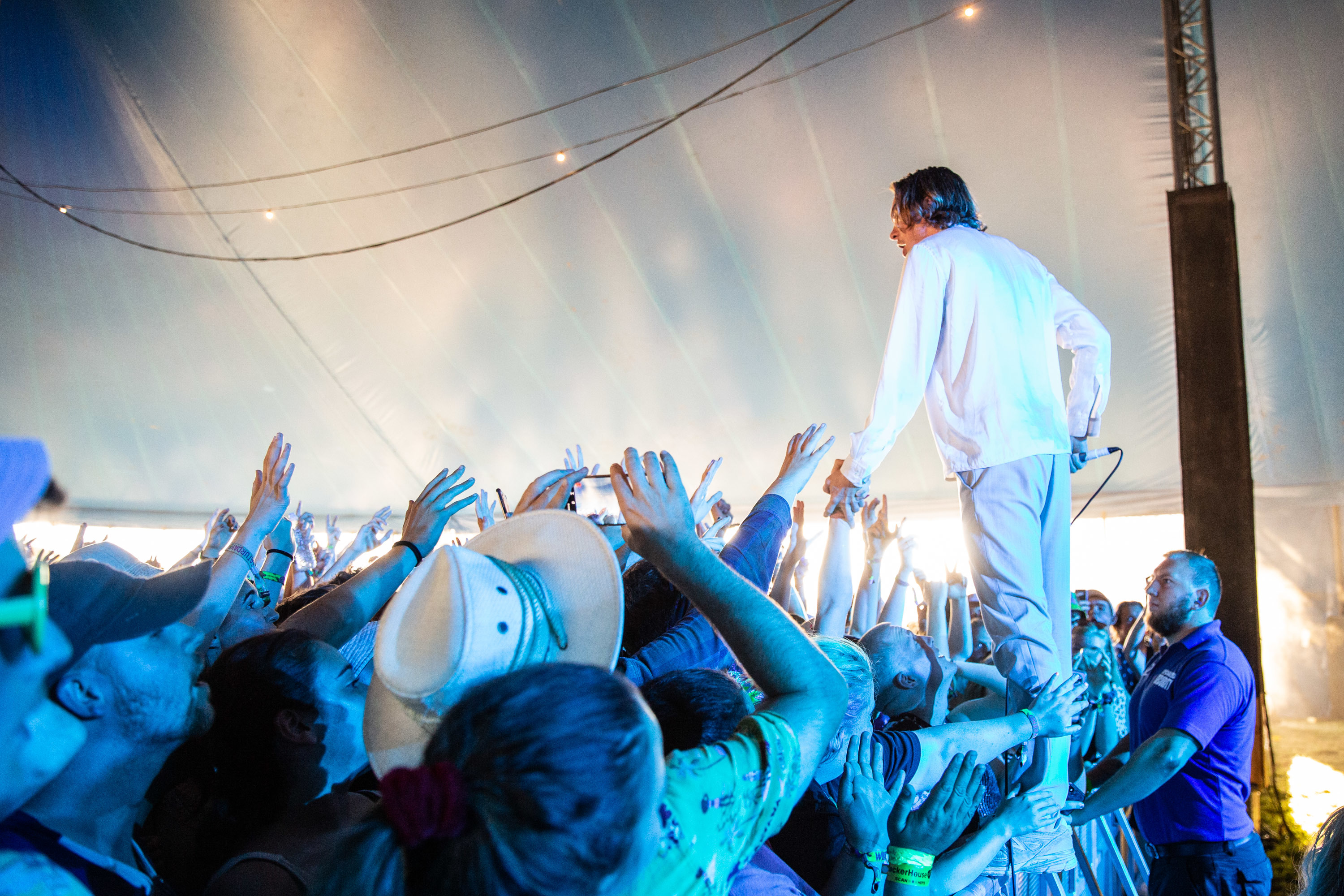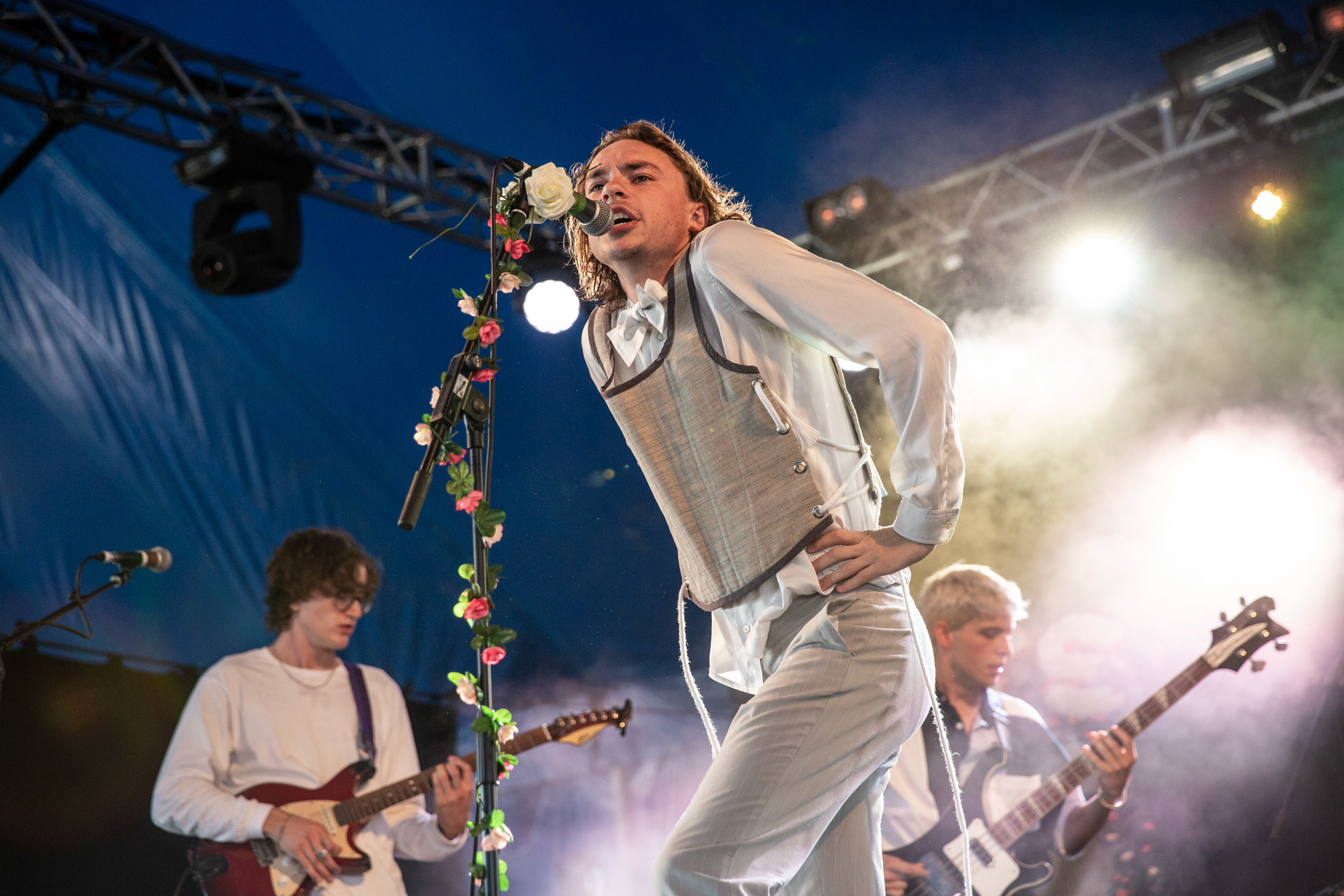 Rounding off the night, Peace headline the Festival Republic stage with a set full of bangers. Classic Peace tune 'Lovesick' obviously goes off and is still an absolute bop six years after it was release, while 'From Under Liquid Glass' from last year's 'Kindness Is The New Rock and Roll' record is another highlight and results in a huge singalong from the crowd. Ryan from Superfood hops on stage to join the group for their melodic new one 'Good Jeans' before the group cover Cyndi Lauper's 'Time After Time' and give the crowd the big indie disco they were craving.

Post Malone takes to the Main Stage to finish Saturday with a huge headline set that is fire. Literally. After playing a mid-afternoon slot last year, it's amazing to see him step up to dominate the headline slot. Playing hits from 2016's 'Stoney' and last year's 'beer bongs & bentleys', the hip-hop powerhouse thanks the crowd about a thousand times during his incredible set. Closing the show with 'Congratulations', dedicated to all those who have ever doubted him, the crowd go crazy and it's the perfect epic ending to one of the most impressive sets Reading has seen.