Album Review
BROCKHAMPTON - GINGER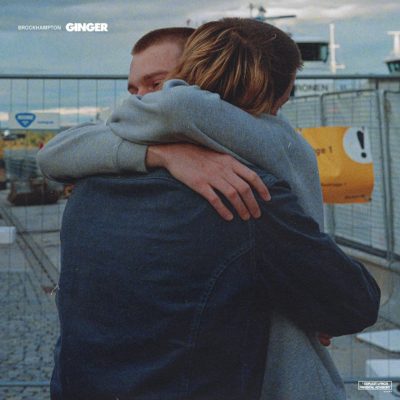 Their most mature and concise work to date.
Label: Question Everything / RCA
Released: 23rd August 2019
Less than a year since 'iridescence', America's self-proclaimed "best boyband since One Direction" have returned with their most mature and concise work to date. Basically, the boys are sad. Like, real sad, and there's a dark underpinning running through the entirety of 'GINGER'. Just looking at the album artwork, you can see that the guys are feeling all the #feels. On opening track 'NO HALO', Joba sets the tone, rapping: "Been goin' through it again / Been talkin' to myself, wonderin' who I am". What follows is a self-reflective record, confronting their demons with the continued reference to faith and religion becoming a coping mechanism. There are still some bops thrown in there, 'IF YOU PRAY RIGHT', 'ST. PERCY' and 'BOY BYE' are welcome pick-me-ups, and some exciting guest features - slowthai on 'HEAVEN BELONGS TO YOU' and Ryan Beatty jumping on several tracks - but this is overwhelmingly a sad album, coming to its climax during 'DEARLY DEPARTED' where Kevin Abstract, Matt Champion and, especially, Dom McLennon deliver some of their most raw and unfiltered verses so far.

Get your copy of the latest issue
More like this