Introducing:
Get To Know… Shards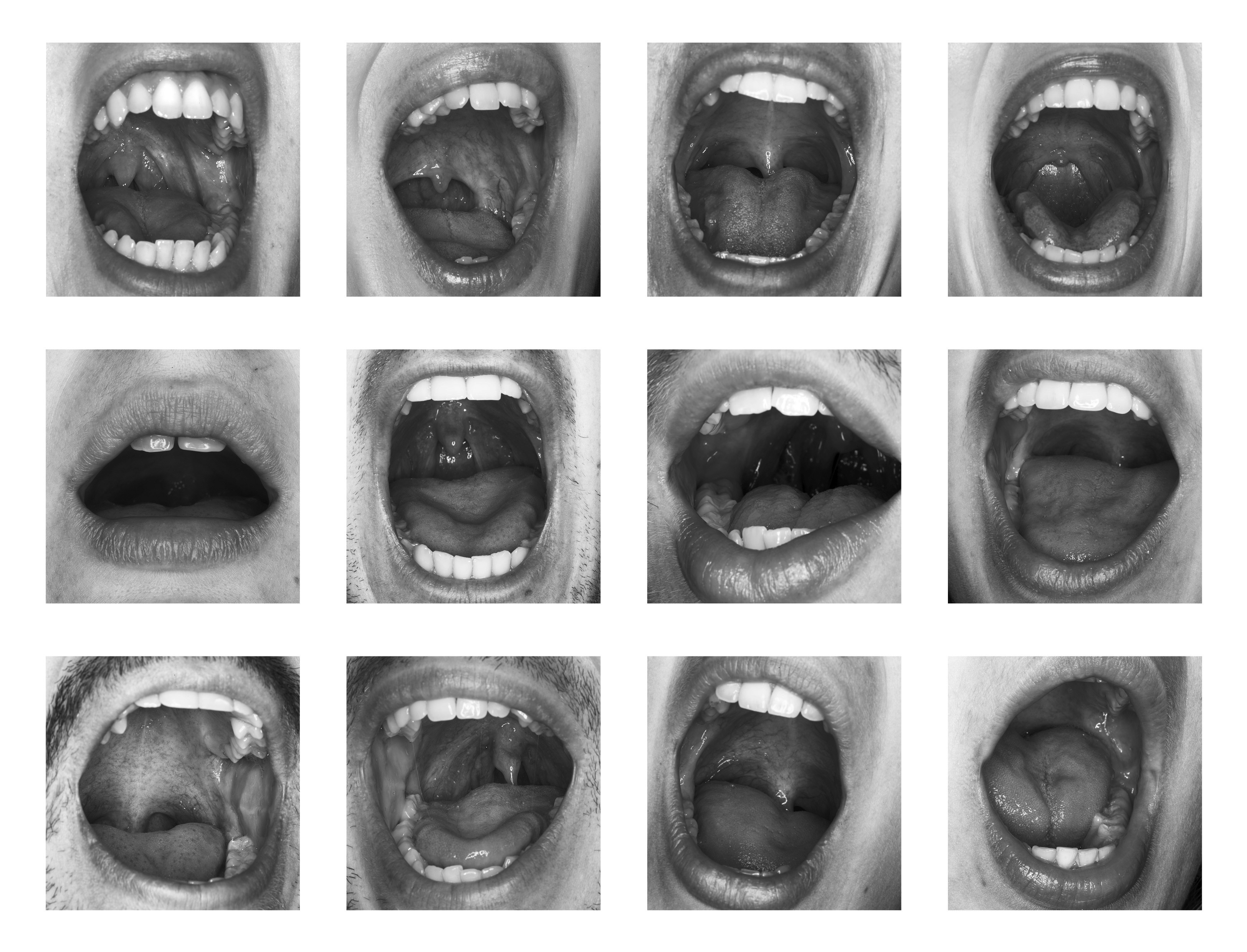 Meet the experimental vocal group ahead of the release of their debut album, 'Find Sound'.
Hello and welcome to DIY's introducing feature, Get To Know… getting you a little bit closer to the buzziest new acts that have been catching our eye as of late, and working out what makes them tick.
Recently we've had Sunderland's Roxy Girls, Manchester's Mealtime, South London four-piece Dry Cleaning and now we're bringing you Shards.
The brainchild of singer, composer and producer Kieran Brunt, the 12-strong vocal group blend their extraordinary voices with haunting synths, creating a mesmerising soundscape that's unlike anything you may have heard. With their debut album 'Find Sound' set to land later this week (30th August to be exact), we had a quick chat to find out more.
Describe your music to us in the form of a Tinder bio.
SHARDS, late 20s…ish. Singer. 'If you hate singing in the shower, boy are you gonna love all 12 of us in there.'
What's your earliest musical memory?
Probably listening to my dad's Neil Young CDs in the car on the way to nursery in the morning… or maybe listening to my sister's Kylie Minogue cassette tapes… I only really listened to rock and pop music until I was 12 and joined my school choir. In fact I actually remember trying to get out of a school singing event by telling the teacher that Mozart wasn't really my thing… I'm glad he refused.
Who were some artists that inspired you when you were just starting out (and why)?
In terms of starting out making music, I really started out focusing on songwriting. Stephen Merritt (The Magnetic Fields) is the person I look to most for inspiration, and I'm a big fan of people like Rufus Wainwright and Anohni. By the time I'd moved onto making this music for voices I was listening to more experimental/electronic artists, such as Oneohtrix Point Never and the Björk's latest stuff.
You're based in London - what do you think of the music scene there at the moment?
I think there's certainly a buzz in the air right now, and politics has a lot to do with it. I think it was about four years ago that Thom Yorke said we lived in a time where it was difficult to make convincing protest music… well, well… I think we can safely say that the last few years of mind-bending political shitshows have made sure that that's no longer an issue for musicians.
I think the coolest thing is that musical styles are becoming more open-ended and genres are dissolving into one another. I've been pretty uninspired by the Mercury Prize shortlists in recent years, but if you have a look at this year's then you'll see that there's a really diverse mix of music being made in London and across the UK right now. That's a really exciting status quo, and I think it's a great time to be throwing something new into the melting pot.
Are there other artists breaking through at the same time that you take inspiration from?
Squid are a band that's doing really well and I think have a lot of exciting times ahead. Their songs touch upon politics and millennial angst, always with a good sense of humour and irony. We have the same managers and I recently went to see them play live; they have such great energy together on stage, and all have such strong independent personalities as performers. It's made me think about having a lot more live instruments on our next Shards record.
Who would be your dream collaborator?
Man, I can never answer this question simply. I'm listening to Clark a lot at the moment, and think that something with him and Shards would be really special. I've also always thought that the vocal style we lean towards in Shards would sound great woven into a Beach House record. Or a Björk one.
In terms of a dream collaborator who's no longer around, I'd always have to say Lou Reed and The Velvet Underground.
Musically or otherwise, what are you most looking forward to in 2019?
Figuring out how the hell to play this record live! We have our first ever headline show at Chat's Palace on November 13th, which is going to be a big moment for us. We've always shared the stage with others, so it's going to be exciting to see how our identity forms as a stand-alone group.
If people could take away one thing from your music, what would it be?
I always just want to make music that moves others as much as my favourite musicians' music moves me. If we achieve anything near that then job done, I say!
More like this
An experience you're unlikely to forget.