Album Review
Beach Baby - Songs From The Limbo Lounge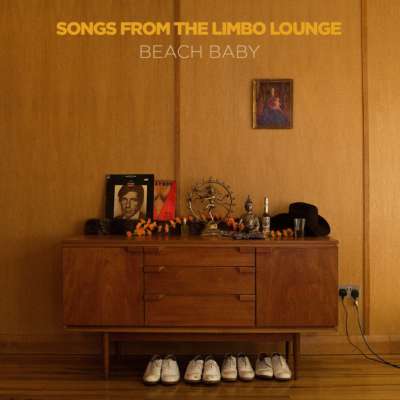 Most of all, it's just so much fun to listen to.
Label: Beach Baby
Released: 30th August 2019
Where 'No Mind No Money' struck Beach Baby out as a festival singalong band, 'Songs From The Limbo Lounge' has them in search of something more expansive. If that means swapping the Hawaiian shirts and bumbags for crushed velvet suits, then so be it.
And like Matt Maltese, a contemporary treading much the same path, Beach Baby are doing it all with their tongue boring a hole into their cheek. They take some great pops at religious encounters and how flexible ideals can be on 'Cherries For My Sundae' and the crushing effect of the media on 'Dry Clean'.
Even when the band are reflecting on their woes on 'Way Too Meta' ("'Cause when the wheels come off / Yeah they really come off / But no one here's gonna die"), they acknowledge how weird it can all be to write songs about your feelings and experiences ("If you're sad, then it isn't all bad / You can sell it with the right gratitude").
The glam-rock glitz of 'Big Wow' meanwhile, with its riffs so shimmery you can practically see the Top Of The Pops lens flare, is cheekily at odds with the tale of someone who's quite content to live a totally mundane life.
Where 'Songs From The Limbo Lounge' stands apart from 'No Mind No Money' is that it never feels like Beach Baby are trying to please anyone but themselves. It never quite feels comfortable. It doesn't want to settle. The fictional Limbo Lounge is almost like a open-mic venue for the outsiders where Beach Baby play every single band. Flicking between the Laurel Canyon blues of 'Babe Rainbow', the 10cc-esque soft rock balladry of 'Big School' and the thunderous power pop of 'Human Remains', it's a thrill ride.
This eclectic collection of odd pop tunes constantly threatens to go off the rails but never quite does, each tune never feeling out of place but just off-kilter enough to keep you on edge. Most of all, it's just so much fun to listen to.
More like this