Album Review
!!! - Wallop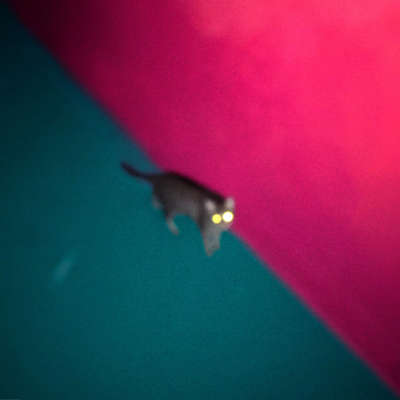 The most fun !!! have ever been.
Label: Warp
Released: 30th August 2019
!!! are a hard group to pin down, and not just because their name is practically un-Googleable. Though they're capable of at least one absolute banger per album guaranteed to set the dance floor alight (think 'Jamie, My Intentions are Bass' or 'Freedom '15'), it's usually surrounded by aimless filler. With seven albums already under their belt, that's a lot of hit and miss.
But when those tunes that really stand out are that good, you hold on to a little bit of hope. It's undeniable that the inevitable !!! greatest hits record will be one big party jam, just as their live shows are, but they've still yet to find that album that feels complete. While their eighth album, 'Wallop', isn't quite it, it's the closest they've been for quite a while.
'Serbia Drums' is an unusual turn for !!!; unabashedly upbeat. It kind of works, but the album's finest moments come when Nic Offer and crew really go hell for leather. 'Off The Grid' and 'In The Grid' bounce with such an addictive ferocity that it invites you to lose control of your limbs and pull out your wildest dance moves.
'Rhythm Of The Gravity', full of ominous horns and an intense chorus, has so much going on it's easier to just let it take you away. Built for dark dance floors and uninhibited, let-your-hair-loose rhythms, with a drop that is pure mayhem, if the whole album was just this, it'd probably be a bit too much. But luckily, !!! deal these moments out sparingly.
'Slow Motion' and 'Slo Motion', !!!'s take on psychedelia, slow down the party a little and give you time to catch your breath. 'UR Paranoid', meanwhile, does outstay its welcome. As the longest track on the record, its grating techno and Nic's lethargic vocal delivery sound like '90s euro techno that you've spent years trying to forget. Especially coming after the phenomenal chaos of 'Rhythm Of The Gravity', it's a fall from dizzying highs to rather boring lows. Luckily the euphoric shimmering disco of 'This Is The Door' and 'This Is The Dub' saves the album's run to the end.
!!! have only really come into their own once the dance punk scene vanished. Their shift to pure, booty-shaking disco is where they've really found their stride. 'As If' and 'Shake The Shudder' were !!! redefining themselves and now all points have led to this. 'Wallop' is the most fun !!! have ever been.