Introducing:
Get To Know… Vinyl Staircase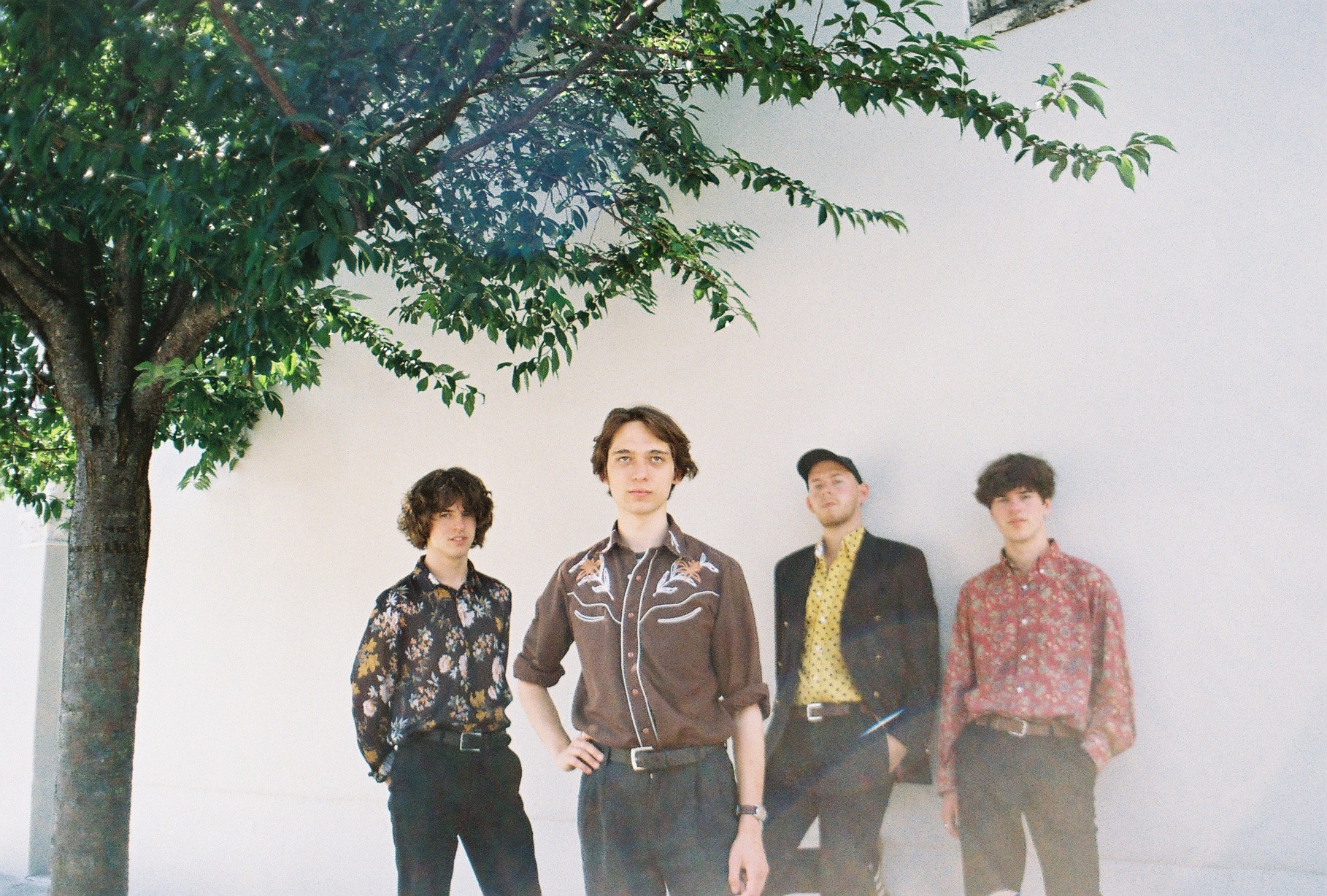 With their new track 'Sidewalk!' out today, we meet the Dorking-based rock'n'rollers.
Hello and welcome to DIY's introducing feature, Get To Know… getting you a little bit closer to the buzziest new acts that have been catching our eye as of late, and working out what makes them tick.
Recently we've had Manchester alt-poppers Mealtime, South London four-piece Dry Cleaning, experimental vocal group Shards, and now we're bringing you Vinyl Staircase!
After their self-titled debut EP came out last year, the Dorking-based indie-rockers have been building buzz like no tomorrow, and with their newest gritty track 'Sidewalk!' out today, we're pretty sure they're about to hit the big time.
So we grabbed five mins with them to ask them some quick fire questions, obv.
Describe your music to us in the form of a Tinder bio.
Vinyl Staircase (fire emoji)
Hot singles, high energy, scrubs up well. If you're into Rock n Roll, drinking beer and shifting gear, hit me up x ;)
What's your earliest musical memory?
Jake and Luke were harmonising in the womb. For Mike it was listening to the infamous 2000s CD compilation 'Air Guitar' while in the car with his old man, Steve Thorpe. And for George, he was forced into listening to every single song by The Beatles by his older man, Mike Ogle.
Who were some artists that inspired you when you were just starting out (and why)?
Luke: When we first started, I can remember George and Mike playing The Brian Jonestown Massacre in the van so many times that I actually ended up enjoying it. Among others, Pond, Tame Impala, Ty Segall and Wand were inspiring us back then, having gone as a four to End of the Road festival to see all of the above.
You're based in Dorking - what's the music scene like there at the moment? Are there other artists breaking through at the same time that you take inspiration from?
Dorking is a cool town if you're into buying antiques. There are plenty of pubs, so we usually end up watching some old boys playing dodgy rock covers to fill our Friday nights. There are no live music venues, so gigs end up happening when people put them on themselves. Most Dorking based musicians end up at Boileroom in Guildford, where local bands tend to play their first proper shows.
Who would be your dream collaborator?
Mike: Jonathon Rado, of Foxygen, he's produced some of my favourite albums.
Jake: Matty Healy.
George: Stu Mackenzie of King Gizz. Would love to rock a day in the Flightless Studio.
Luke: Ruban Nielson, main man in UMO.
Musically or otherwise, what are you most looking forward to in 2019?
Luke: Got some pretty spicy shows lined up and some hot releases to boot.
George: NYE's always a crack.
Jake: Really looking to Whitney's new album, Autumn and bonfire night.
Mike: Christmas because of the presents.
If people could take away one thing from your music, what would it be?
Merchandise - available at vinylstaircase.bigcartel.com
WE'VE GOT A FAVOUR TO ASK
We're often asked about you, our readers. So we'd really appreciate it if you'd offer up a bit of information about you, and your music-loving habits by filling in our 2019 readers' survey.
Click here to reach the 2019 DIY readers' survey.
(Don't worry, none of what we're asking for is personally identifiable - and no questions are compulsory.)
More like this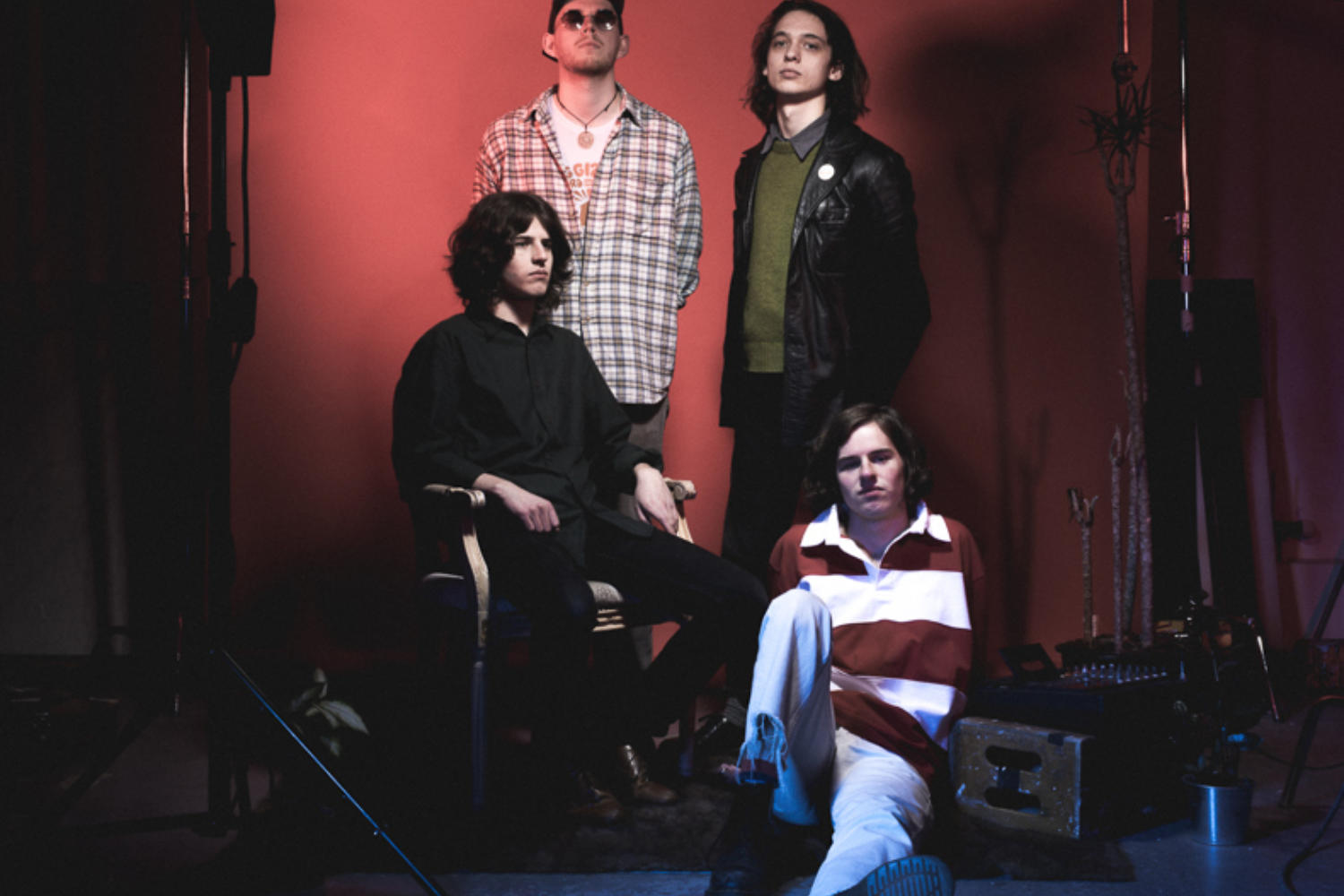 It's the first track from the Dorking quartet's forthcoming EP.