Listen
Tracks: Bombay Bicycle Club, Foals, Grimes and more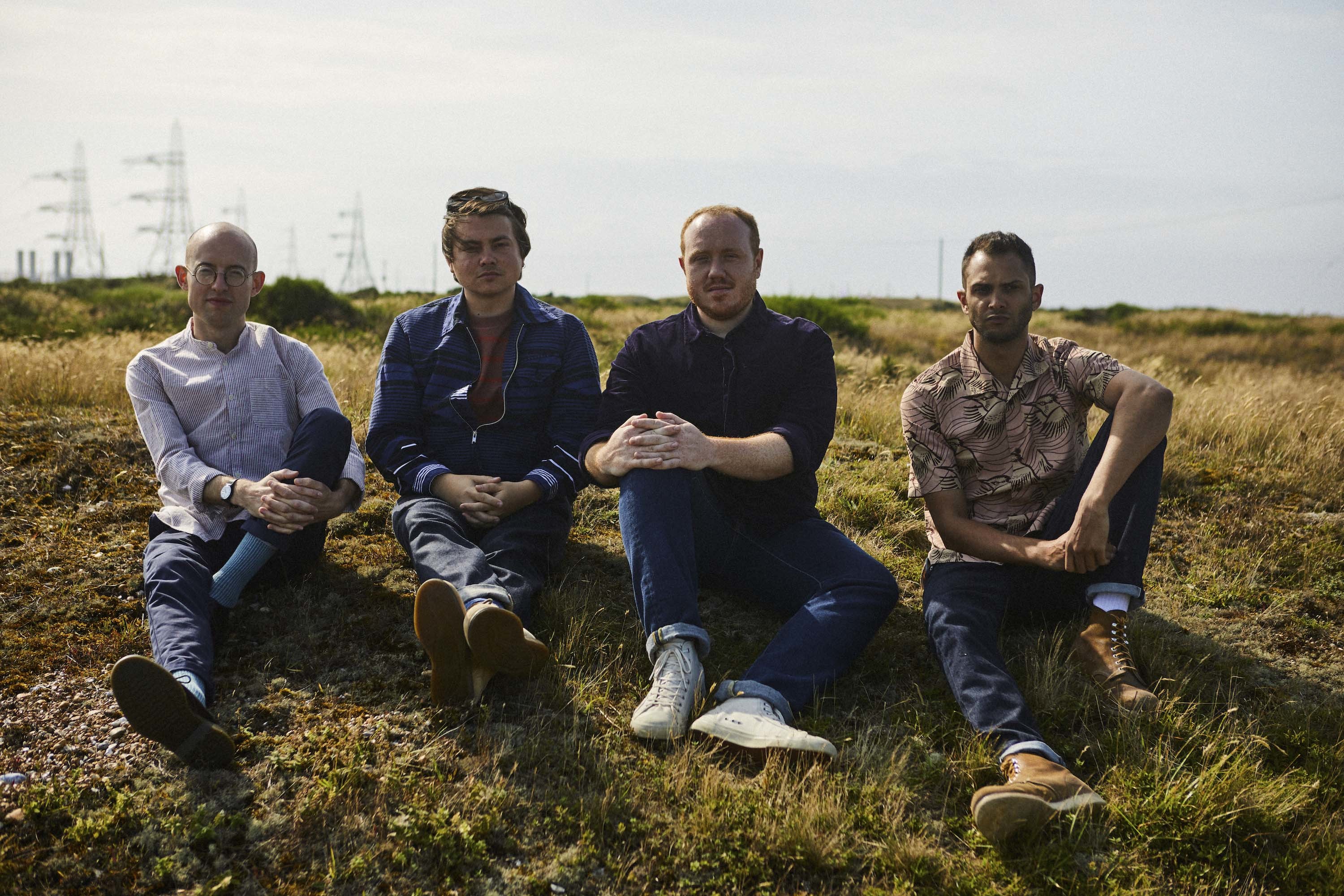 All the biggest and best tracks of the past two weeks, rounded up and reviewed.
Bombay Bicycle Club - Eat, Sleep, Wake (Nothing But You)
Coming off their long hiatus, Bombay Bicycle Club's first tantalising glimpse of new material is more an invigorating re-introduction to the band than a big, bombastic comeback. Suffused with their trademark warmth and some sweet guitar bends, it's reflective and nostalgic without veering into the saccharine, as Jack Steadman sings "I can see where you are, dream where you are / Will the song never end?" in his signature breathy style. Hypnotic and wistful – with just a touch of dissonance – 'Eat, Sleep, Wake (Nothing But You)' is a gentle immersion back into the BBC pool. (Shefali Srivastava)
If the monstrous riffs of 'Black Bull' – the first taster from 'Everything Not Saved Will Be Lost - Part 2' – came good on the band's promise to deliver a heavier, dirtier follow up to its predecessor, then with 'The Runner' the message is well and truly cemented: Foals aren't fucking about. Swaggering straight in with guitars that prowl with the same puffed-out chest that categorised their last single, Yannis spends the first part of the track playing and call and response with himself – one half of him bold and forthright, the other muttering defiant baritone musings in answer. But though there's a cockiness to the verses, there's something more fallible, more grandiose that sweeps in as the chorus arrives. If, as the singer has stated, 'The Runner' is about perseverance in times of trial, then the propulsive, momentum of Foals' latest will keep you going longer than a Duracell bunny. (Lisa Wright)
For anyone acquainted with King Nun's past material - or their incendiary live shows - 'Black Tree' might come as something of a surprise. This first taste proper of the foursome's long-awaited full-length sees their garage rock stomp replaced by something altogether darker and more foreboding, adding another string to their gnarly metaphorical bow. A masterclass in carefully-measured tension (aided perfectly by the suitably gothic visual above, no less), the apparent persistence of the titular growing shrub proves an unexpectedly apt foil to the the nation's sense of impending doom outside its windows. This is one debut worth getting excited for.
Playing on the associations made between things we own and periods of our life, Sløtface vocalist Haley Shea's literal clear out on 'Stuff' is a cathartic tale of moving on. Against a chugging riff, she filters the importance from a list of items, singing resolutely how "it has no meaning anymore, just things to fill the empty space". Balancing her irreverence with an appreciation of the freedom and loneliness that can ensure ("new plans, new Sunday morning rituals, new blank page, no one to tell me it'll be okay"), 'Stuff''s evocative, multi-faceted pop-rock is another reminder of the heights the group reached on 2017's 'Try Not To Freak Out'. Fingers crossed news for album number two isn't far away. (Ben Lynch)
It's been a whole decade since Jack Peñate last released a single, and much has changed since the days when he was first-on-the-playlist at the indie disco. With the chipper, uptempo jangle pop of 'Torn on The Platform' left well behind him, 2019's the songwriter instead opts for lo-fi synths, gospel chants and a soulful lead vocal on this superb comeback single. (James Bentley)
WE'VE GOT A FAVOUR TO ASK
We're often asked by potential advertisers about you, our readers. So we'd really appreciate it if you'd offer up a bit of information about you, and your music-loving habits by filling in our 2019 readers' survey.
Click here to reach the 2019 DIY readers' survey.
(Don't worry, none of what we're asking for is personally identifiable - and no questions are compulsory.)