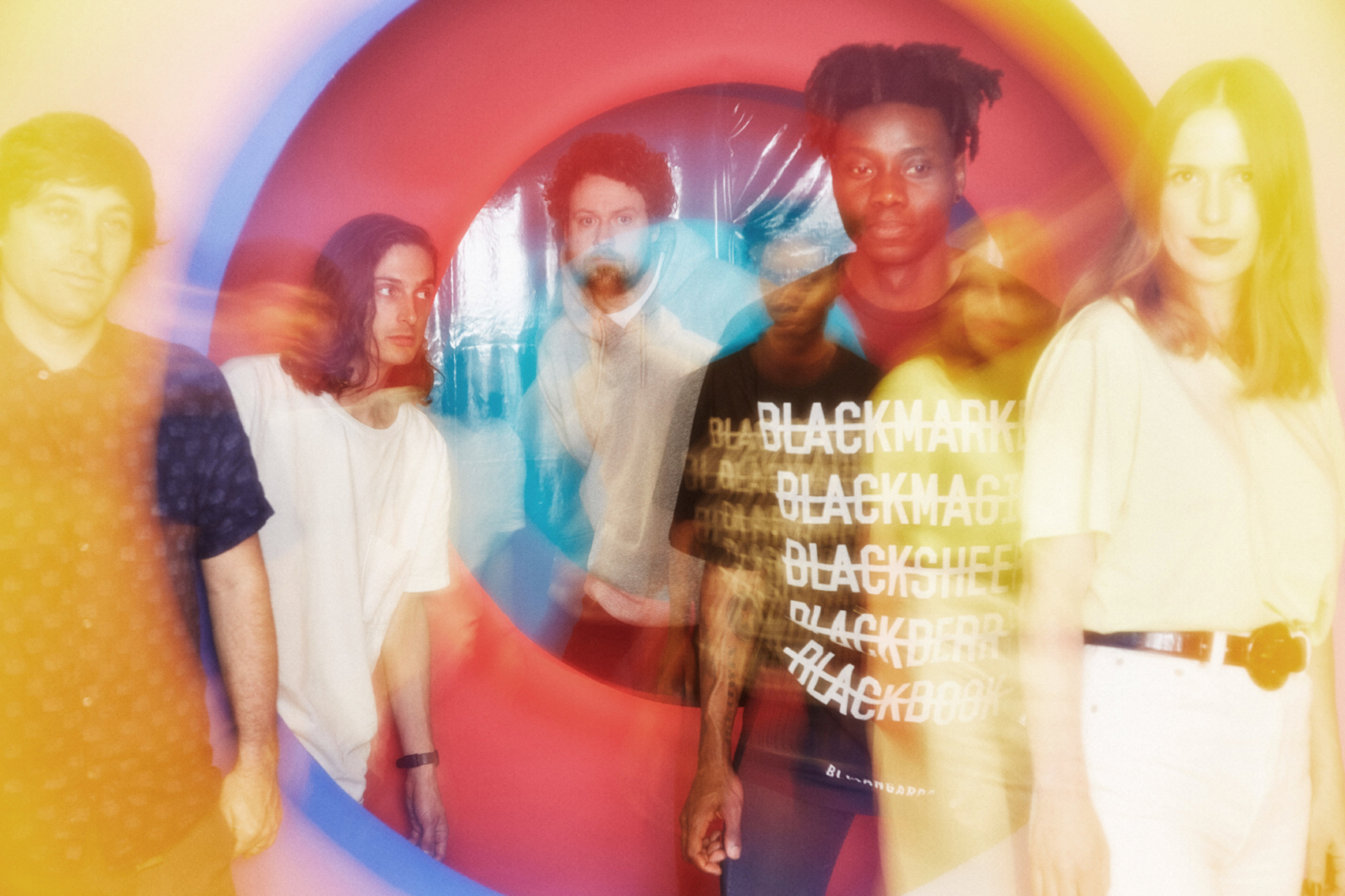 Viva Forever: Metronomy
Having beaten to the sound of their own drum for over a decade, on sixth album 'Metronomy Forever', Joe Mount and his idiosyncratic cohorts are back and proving that anything still goes.
Joe Mount has a theory: young musicians, take note. 13 years and six albums into Metronomy's tenure as critically-acclaimed, publicly-beloved, genre-mashing stalwarts, their ringleader and lynchpin is ready to impart some well-earned wisdom. "The problem," he begins, "is ever having an expectation of what you're about to do. So like, I might sit down and think, I'm gonna draw a horse and it's gonna be fucking brilliant. But then fuck! It's not! So then you sit down and try and draw a dog. But then another time I might have accidentally drawn a horse when I was just trying to write a pop song." Got that? On to the next lesson.
Now the curly-mopped musician's musings on equine artistic strategy might seem a little… out there on first glance, true. But in many ways, this malleable, open approach to creativity is almost certainly the key to Metronomy's continued brilliance. From the project's first moves in the mid-'00s as just Joe and a laptop, through their stint as a trio, rocking now-infamous nightlight-emblazoned T-shirts and glitchy, pinging dancefloor bangers, to their current status as a fully-fledged, festival-headlining five-piece live band, Metronomy have always followed their nose, occasionally aligning themselves with other bands, but more often bouncing along merrily down their own path. Rather than sitting down and mapping out a boardroom strategy for maximum success, Joe (the sole writer and creative heart of the group) has always seemed like a man more excited by the possibilities of what could happen if you go where the wind takes you – be that in his band's shapeshifting line-up, ever-morphing sound or just the fact that, at 36-years-old, he's recently penned a song called 'Sex Emoji'.
It's why, releasing sixth album 'Metronomy Forever' this month - a 17-song epic featuring both some of their poppiest moments and most unlikely output to date – the record's title feels suitably timeless: a lovingly scrawled doodle on a fan's notebook for a band who've not so much weathered the tides of a changing industry as happily hopped on board. If there's one thing Metronomy have always championed, it's the idea of constantly experimenting and remaining open to new ideas, no matter what their source. Yet, for a brief moment in the making of their latest, there was a time when the path wasn't quite so clear.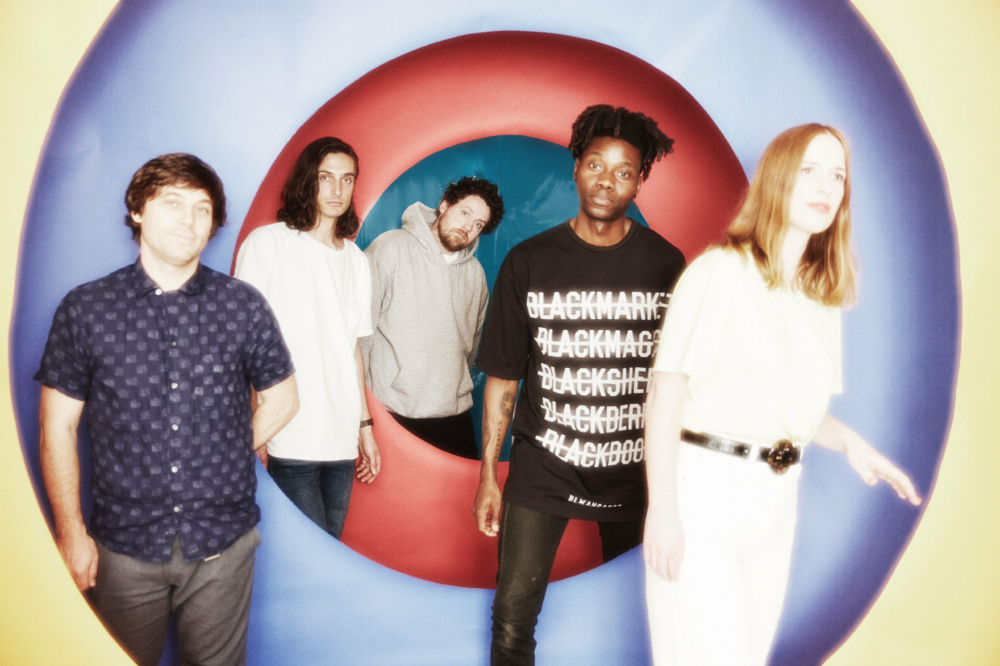 "
People don't like being sold music taste by a computer, but that computer's got really fucking sick taste in music!
— Joe Mount
When the band released their last LP 'Summer 08' back in 2016, they rolled out the record in an unusual way. "We didn't play a show until a year after the record was released," Joe recalls, as it begins to rain in the Hackney Wick cafe courtyard we're perched in. A delivery of several hundred frozen treats has just arrived at the neighbouring venue where the quintet are set to launch top pop bop 'Salted Caramel Ice Cream' later that day – such is the risky nature of British summertime… "I've got kids now - 'Love Letters' was made when I had my first child and we were touring when he was super young, and Benga [Adelekan, bass] missed the birth of his first child because we were on the way back from a gig – so then I had my second child recording 'Summer 08' and I had this unusual opportunity to be there and have a year at home. [And also] it was a bit of a test to see if people will still give a fuck when you come back."

During his time off from touring, Joe spent a year working intensely with Robyn on her recent comeback album 'Honey', and relocated his family from Paris to the Kent countryside. By last summer, however, with that album in the bag and having settled back into Metronomy's own studio and touring life (fucks from their fans, still very much given), the frontman was able to give an update: the follow-up to 'Summer 08', he told DIY at the time, was "90% done".

"It WAS done basically," he explains now, "but I remember giving it to the label and waiting for them to be like 'Yes! Let's go!' and not really hearing that back. So for the first time I felt quite uncertain about what I was doing.

"I always thought, after having this rest, that I needed to come back with the most immediate, poppy stuff of my career. And that's the first stumbling block, because as soon as you try to write something that's gonna grab people's attention then you can't. It made me think about why I'm doing this and who I want to make happy. And so I started making much more of what I wanted to hear."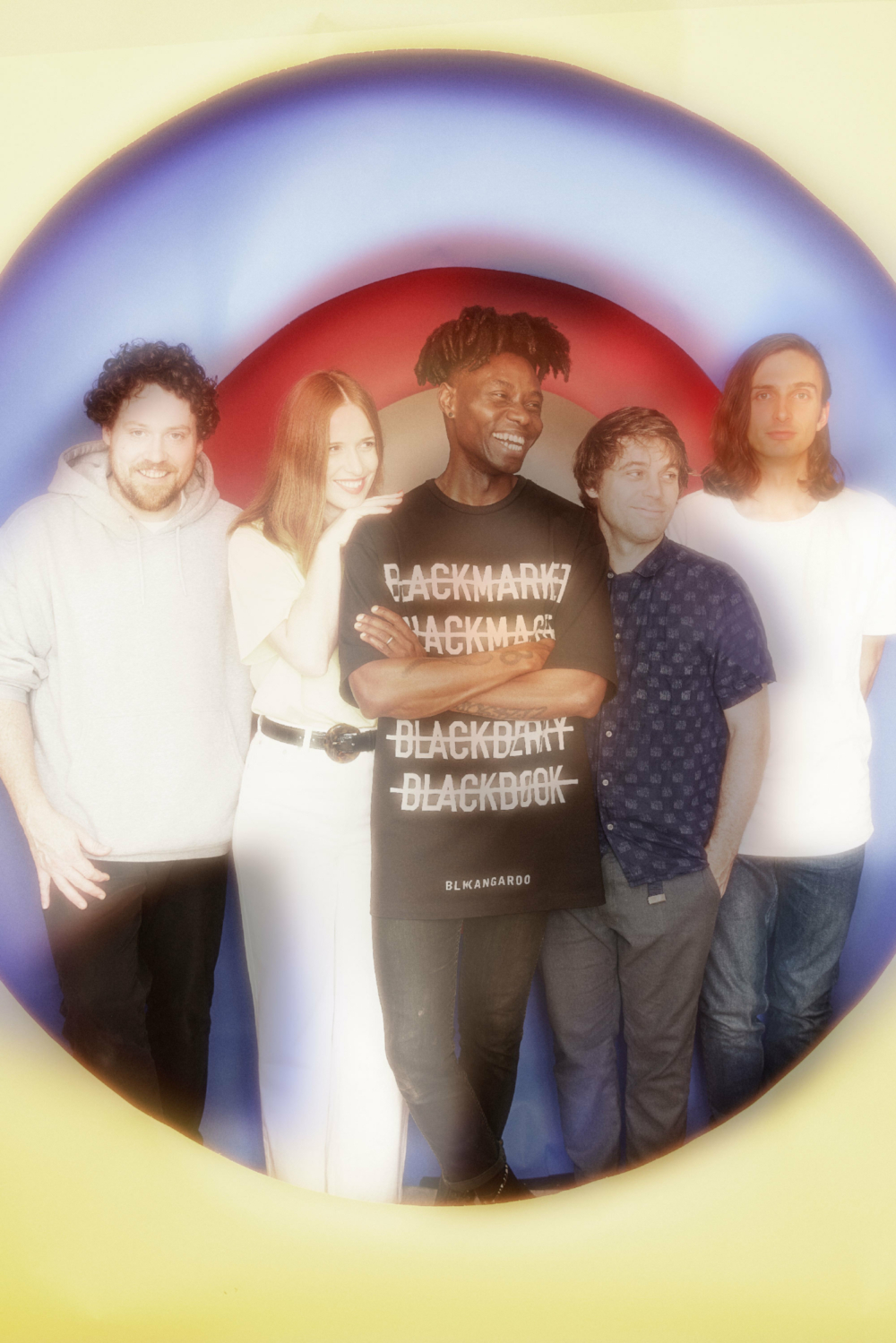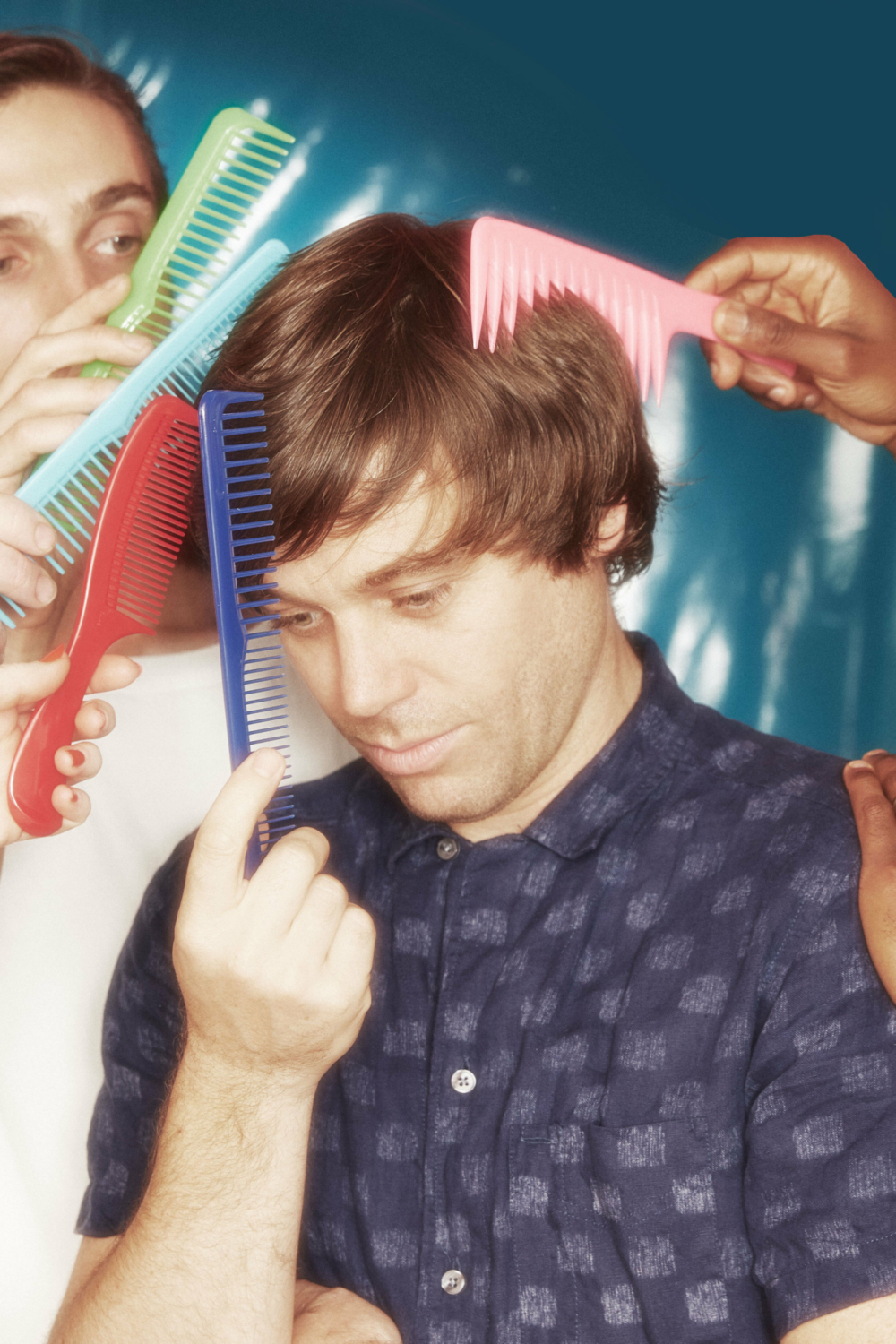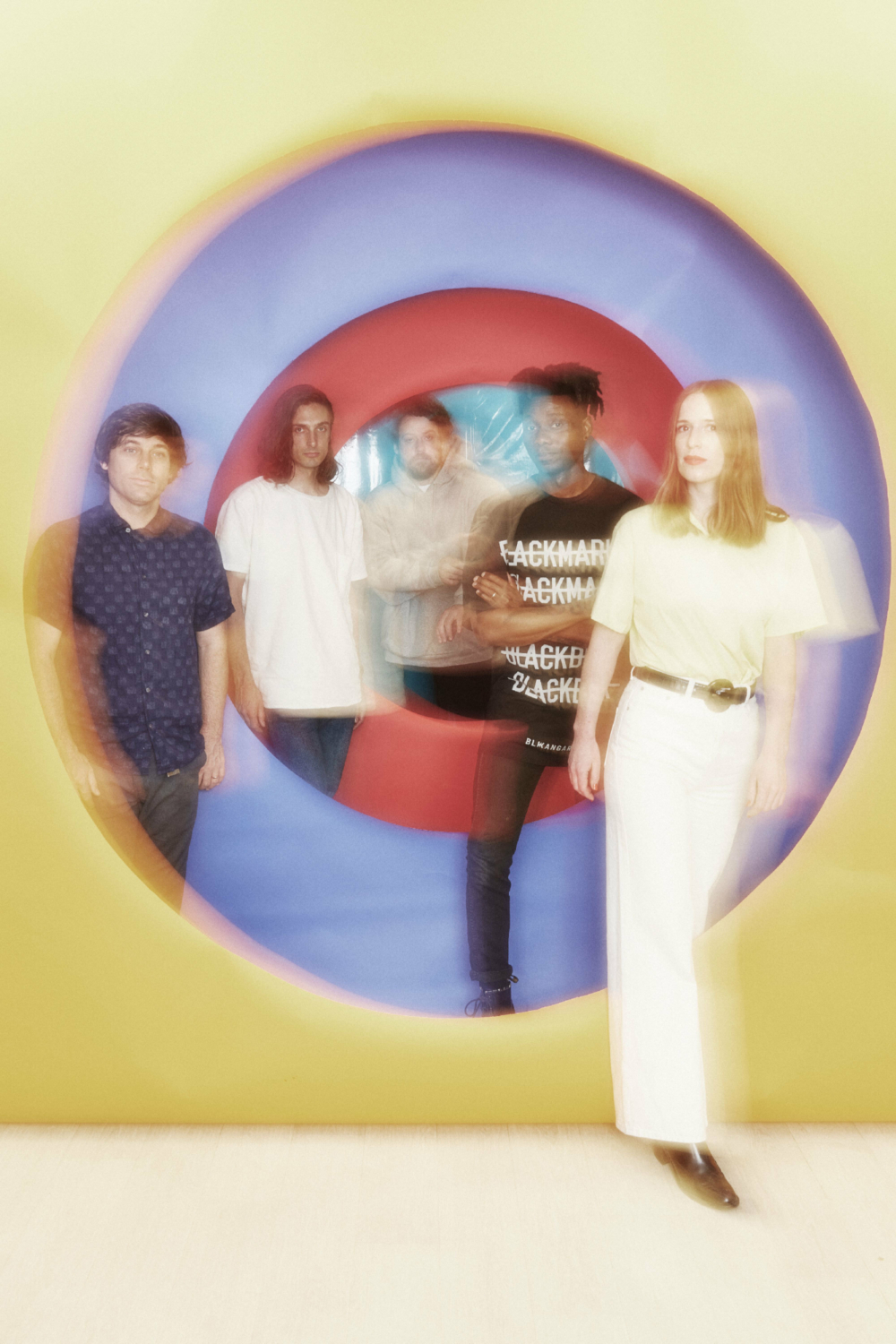 Bedding down into the studio at the bottom of his countryside garden, Joe then set about transforming the material he already had, fleshing it out with stranger flourishes and instrumentals, infused with the playful, excitable mentality of his first musical footsteps, "when you don't have any responsibilities, you just have some beers and a computer". "I was just mucking around and I had this sense of decompression – finishing a record, being in the countryside, feeling like I'm taking care of what I have to take care of. Having these moments of just making music and not really thinking about it, and that's," he winks, "when you draw the perfect horse."

Making their first serious forays into the cultural consciousness with 2008 second album 'Nights Out', Metronomy – then comprised of Joe, current keyboard player Oscar Cash and multi-instrumentalist Gabriel Stebbing (who left the band in 2009) – spent their early days in a musical landscape that was all about this kind of anything-goes fun. Nestled in the peripheries of the late '00s' brief-but-bonkers Nu Rave scene, they were championed as part of a group of similarly-minded sonic adventurers that crash-landed in a sea of skronky electronics and underground parties at the end of the decade. "I feel super lucky to have had even a whiff [of that], even if it was a fake scene," says Joe now. "We were part of this hyped thing and at the time, because we were in the midst of it, you think you're fighting with Friendly Fires or Klaxons for who's gonna win. You don't realise that you've all already won."

It's a generous sentiment but, in reality, most of those bands, from CSS to Shitdisco, will be remembered as mere footnotes in music history. Metronomy however, despite the odds of the scene stacked against them, are still here more than a decade later. "For a while, a few years ago, I would have still felt connected to it enough to feel vindicated, like 'Ahhh! You were WRONG!'. But now it's like, well who [would I be] talking to?" he shrugs. "Because none of the other things that were there at the time are here anymore. Hey HMV! Fuck you for not stocking our record! Oh wait, you went bankrupt… There's victims and idiots and all kinds of people involved. But I don't feel vindicated, I just feel lucky."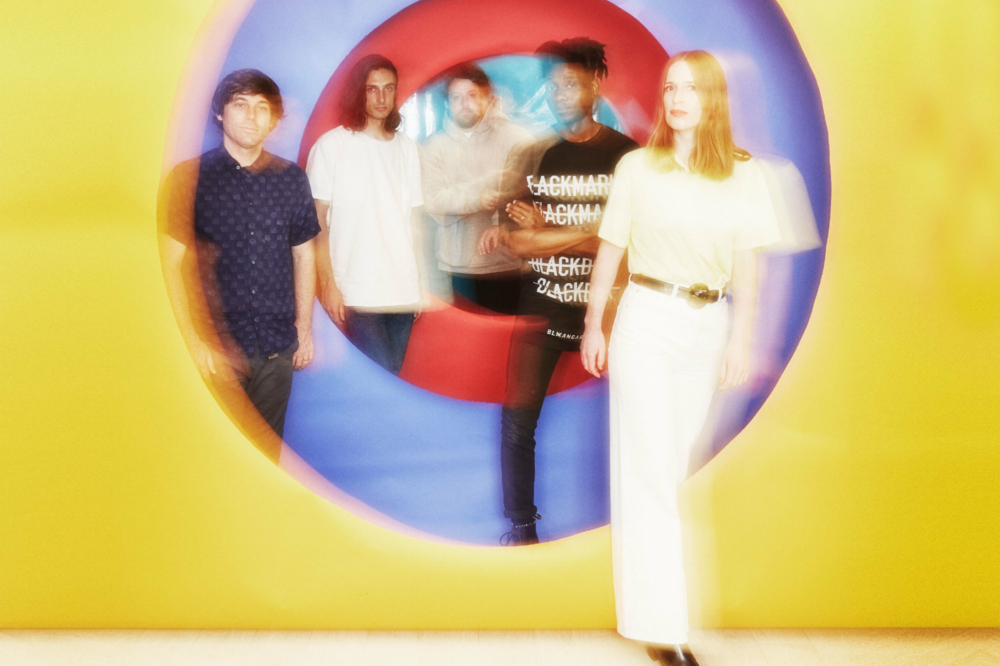 More than luck though, Metronomy's continued relevance is evidently born from a far more active refusal not to become either a snobbish muso or an old, whining bore. Affable and laid back to a notable degree, Joe's not the type to spend interviews slagging off his peers in a Gallagher-esque diatribe, but the one time his tongue sharpens is when he's eye-rolling at the tendency for music's elder statesmen to moan about the state of it all. "The Beatles weren't allowing their back catalogue on Spotify or iTunes, but there's a point where you have to realise that if you don't accept it then you'll just be forgotten," he begins. "It's difficult to say if [streaming is] a good thing or a bad thing, but it IS a thing so tweeting about how little you get for a billion streams is like... urgh, no-one cares.

"You get people who seem like they've given up on the idea of connecting with young people, but the longer I continue to feel that what I'm doing is of value to a demographic of people that aren't just [getting older with me] then it's interesting," he asserts. "As I get older I see things that are super interesting because they're just honest. The algorithms that drive Spotify - on one level they're super weird and people don't like the idea of being sold music taste by a computer. But on the other hand, that computer's got really fucking sick taste in music! And that's the thing – it's the sixth record now. I don't think I have to explain [Metronomy] anymore. There's obviously not something fundamentally wrong with what I'm doing, so if it's cool it's cool, and if it's not, it's not."
Dipping its toes into sparkling pop ('Salted Caramel Ice Cream', 'Sex Emoji'), guitar-based, emo leanings ('Insecurity', 'Upset My Girlfriend'), warped electronic instrumentals ('Miracle Rooftop', 'Forever Is A Long Time') and influenced by everything from Prince to Nirvana to TwentyOne Pilots, 'Metronomy Forever' is an album that practises what it preaches. It's one indebted to a very modern, exploratory way of discovering music and one that revels in the possibilities that this new reality brings with it. "I've been thinking about this idea of a legacy," Joe nods. "When you're a musician, you get into this trap of thinking that you're an artist in the same way that Van Gogh is an artist, and you think how people will look back on your career. People start to really turn themselves into something they want to be seen as when they're old or dead, but I've been thinking a lot about how weirdly stifling that is. All that really happens is you live your life, you do a load of music, and then 50 years after you're dead people might give a fuck; 100 years after and they probably won't.
"With 'Sex Emoji' I had the vocal idea and thought, well I don't know what it's gonna say about me in 20 years but it doesn't really matter! That's how I've been looking at everything. Anything you do should be for yourself: that's why the record has the title, and why it has these more emotional songs and melancholy moments. Because it's all about that head fuck of [realising] that actually what you're doing isn't that important beyond the people that liked nu rave. It's just me lightening up..."
However, though Metronomy's sixth isn't a record that tries to define the band, it is an album that still often finds itself documenting a particular period of its centre pin's life. Now in his mid-30s, with two children and in a longterm relationship, the concerns that pepper 'Metronomy Forever' are no longer ones about flirting and falling out of love. Instead, with the same slight tongue-in-cheek gaze that made regional seaside life sound so appealing on 'The English Riviera', this time around Joe's turning his eye to, er, bills. "I used to love grunge, and ['Upset My Girlfriend' is about] that idea of making a grunge song when you're 36 and what you'd sing about," he chuckles. "And it's not about The Powers That Be, or The Man, or The World. It's like, 'Urgh, I need to get a new car insurance quote'. 'Oh god, I've upset my girlfriend'. My Dad sent me a text about 'Insecurity', and he asked if I'd written it after a day in the studio with Robyn. And yes! I did! But it's not about her!"

Indeed, there are two themes that worm their way into multiple track titles: insecurity, and weddings. It is, in theory, a very midlife crisis train of thought, but really the frontman's just gunning for a party. "I haven't been to a wedding for a long time, and all my friends are going to weddings, and I've become very aware of it," he frets. "I'm worried I don't have very close friends because I'm not getting invited to weddings – it's a really boring mundane thing, but out of it came these nice songs about what weddings are. Weddings and funerals are kind of amazing in terms of what they are and what happens at them; there are a few things that bring a rather disparate group of people together to get drunk, and I really like weddings and I want to go to more of them." Invites in the post, people.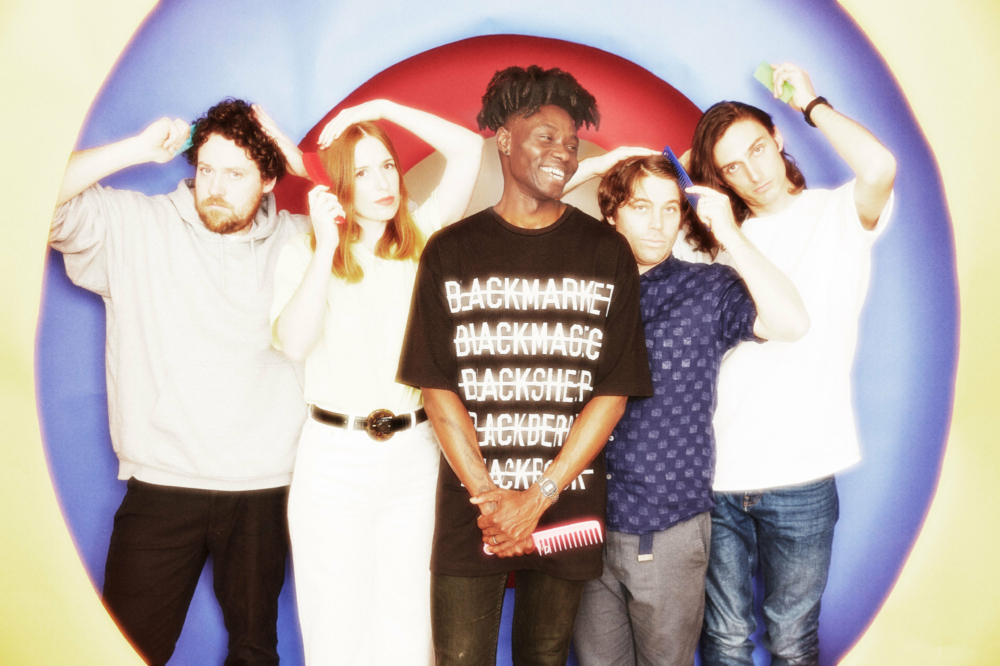 "
My Dad asked if I'd written 'Insecurity' after a day in the studio with Robyn.
— Joe Mount
But though it's easy to crack a smile at the changing perspective of Metronomy's chief auteur, what makes it work is how invigorated everything around him still sounds. Metronomy aren't still trying to be the last drug-munching hangers on at the Nu Rave party, but they're also not checking into the old folks home quite yet. They've grown up lyrically, but kept just as curious and broad-minded sonically. Joe Mount might not have aspirations of headlining The O2, but he's exactly the kind of musician who's using his longevity and stalwart status to its best, most creative potential. Yet what does someone so obsessed with not tripping on the uninspired hazards that have befallen so many bands before him do when the years really start adding up? "I feel like the work that had to be done was done with 'The English Riviera'. That record has given us a career really," he explains. "But now we're releasing a record and, if it goes well, we'll probably tour it for three years and I'll be almost 40 by the end of that. So nothing drastic, but I don't know what will happen after this."
'Metronomy Forever', we suggest, either sounds like the beginning of a whole new chapter or an epitaph. "It's quite a good name for either," nods Joe. "But imagine – IMAGINE – as I keep threatening to do, if you released 'Metronomy Forever', and then you released an album of Rat Pack covers, and then THAT'S the last record. Just intentionally finish on this mega low..."
Giggling to himself at the idea, it's exactly the kind of ridiculous curveball you can imagine the musician doing for no other reason than as a laugh. It'd also be quite the full stop on the 'legacy' that Joe's been trying to avoid thinking about, but really that's exactly the point. With every passing wink and playful surprise, Metronomy are writing themselves into the musical history books more and more. Forever? It's not such a long time.
'Metronomy Forever' is released 13 September via Because Music.