Confirmed!
The Big Moon announce second album 'Walking Like We Do' details, share new track 'Your Light'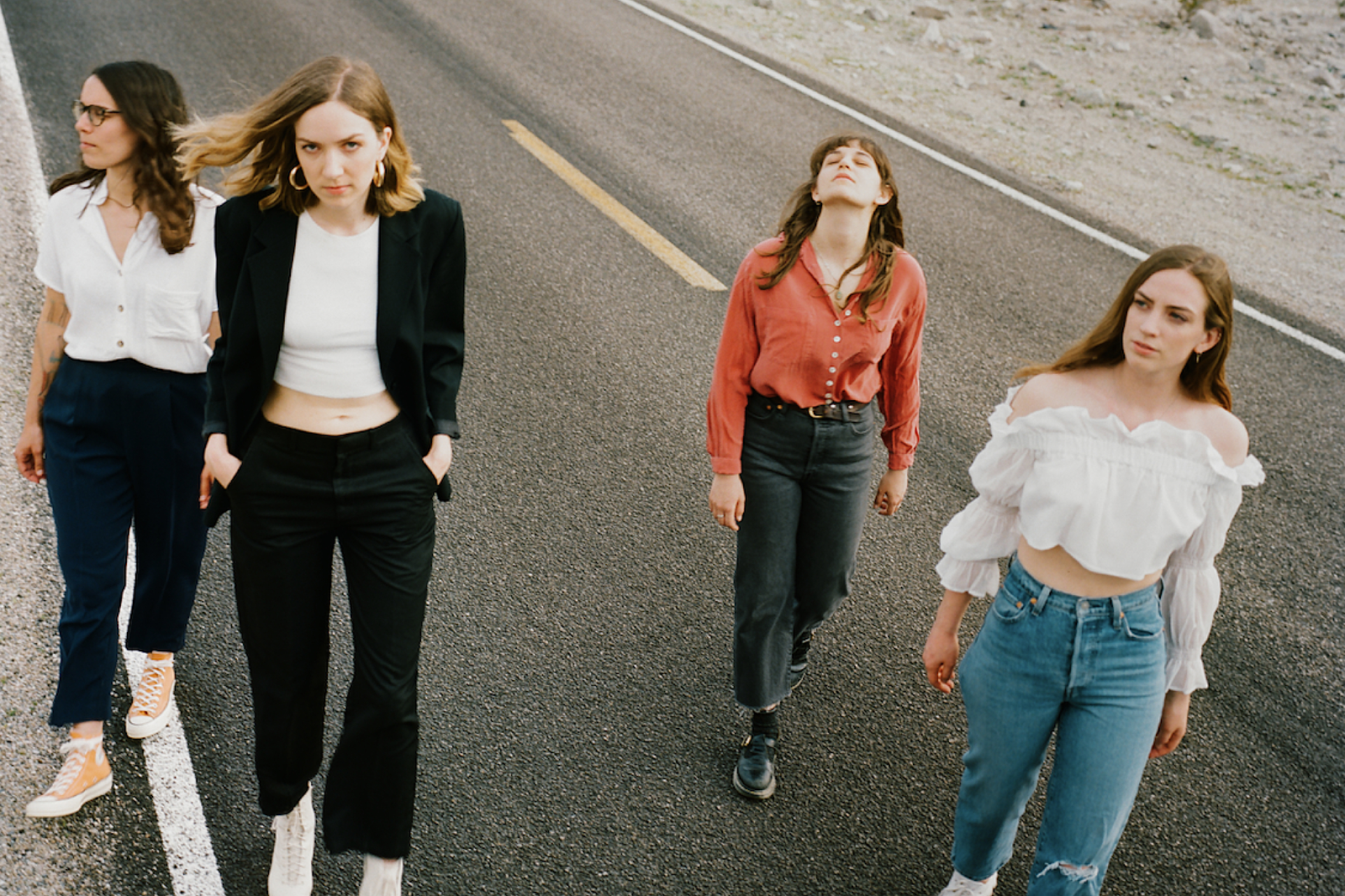 The follow-up to 'Love In The 4th Dimension' will land on 10th January!
"I think a lot of it is about making sense of strange times. A lot of musicians are trying to make sense of that, and there's a lot of crazy stuff going on. You feel like, has this always been happening or have I just grown up and started noticing it happening?" Jules Jackson told us in August about The Big Moon's upcoming second album. "Then there's a lot of stuff about getting older, everyone having babies and feeling a bit ARGH! Everything feels different. The last album felt so innocent, and that time feels so innocent compared to now, so it's really about trying to make sense of all that."
Now revealing even more deets for the follow-up to 2017's 'Love in the 4th Dimension' (woo!), second record 'Walking Like We Do' is set to come out on 10th January via Fiction Records and they've shared new song 'Your Light' to get us even more excited.
"I was thinking about how hard it is to tell if things are worse now or if they have always been this way and I just grew up and started paying attention," Jules explains of the new song. "To me, it feels like we are at this tipping point that is unprecedented, but then it occurred to me that every generation before us probably had a moment when they thought they were going to be the last generation on earth. This song is about freeing yourself from all of it, just for a moment. It's a thanks to the one person or thing in your life that knows how to come in and open your curtains and light up the darkness and restore your strength so that when you clatter back down into the real world you have the strength to fight your battles, whatever they are."
Check it out below:
'Walking Like We Do' Track list:
1. It's Easy Then

2. Your Light

3. Dog Eat Dog

4. Why

5. Don't Think

6. Waves

7. Holy Roller

8. Take A Piece

9. Barcelona

10. A Hundred Ways To Land

11. ADHD