New Music Guide
The Neu Bulletin (Moreish Idols, Lunch Money Life, Joey Maxwell and more!)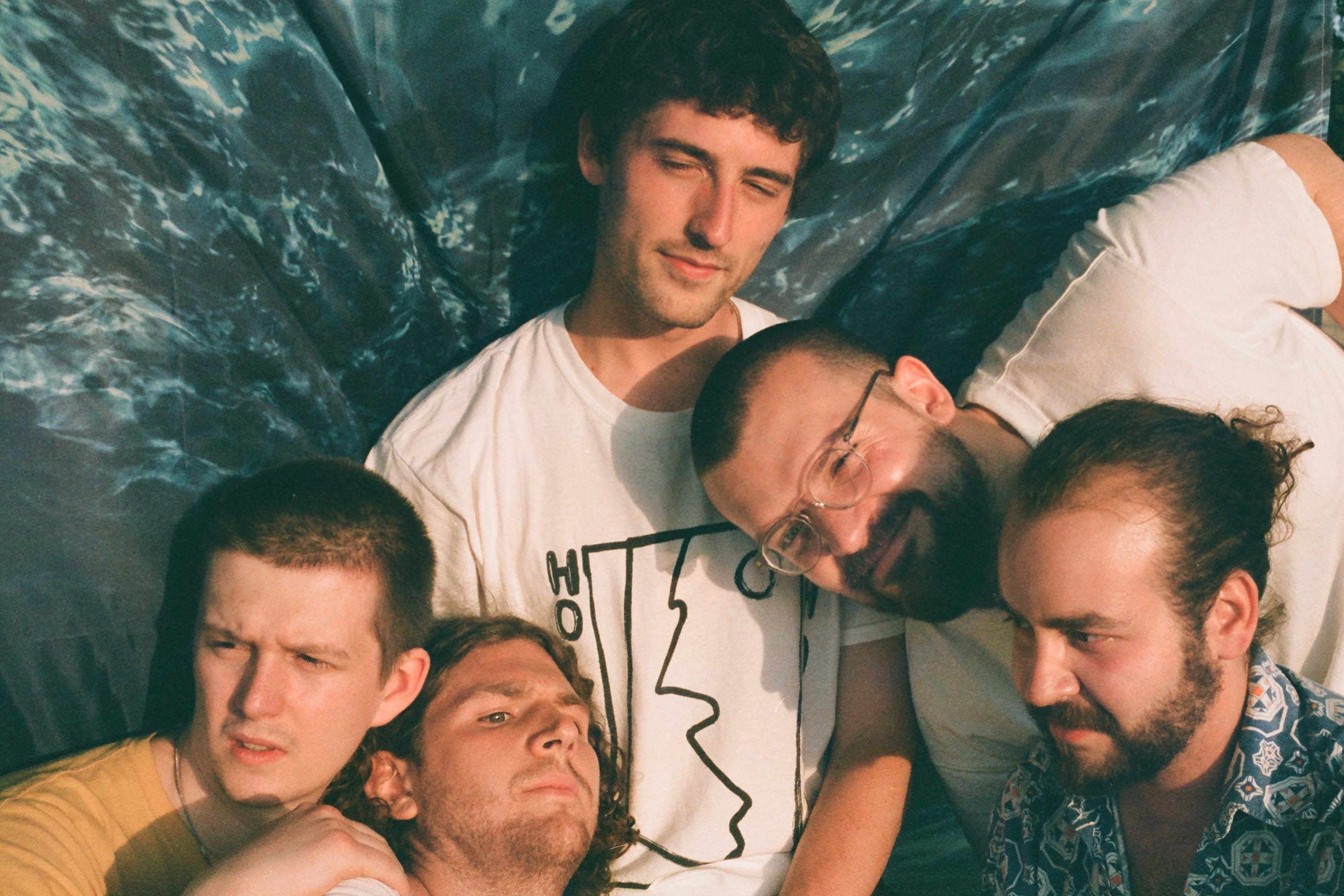 DIY's essential, weekly guide to the best new music.
Neu Bulletins are DIY's guide to the best new music. They contain every new track by an exciting, emerging artist that's been played at full volume in the office over the past seven days, whether that's a small handful or a gazillion gems. Just depends how good the week's been.
We've also got a handy Spotify playlist where you can find all the tracks featured in Neu, so you can listen to all our hot tips in one place: head this way!
Moreish Idols - 'Mobile Phone'
Peckham-via-Falmouth five-piece Moreish Idols have released their newest track 'Mobile Phone'. "I was reflecting on a time in which I felt suffocated in my relationships with people and my family, and having a phone didn't help that," lead singer Jude says. "It wasn't until I was living the slacker dream in Cornwall that I realised that this was such a problem. Anytime I'd want to escape and get away from it all I'd never be able to fully isolate myself with my bent iPhone 7 still in my pocket". As the track transitions from the beautiful hazy dream pop beginnings to the accelerated psych-infused sax heavy ending, it's a sonic representation of their move from Falmouth to South London. Like a travel documentary, but make it a bop.
Lunch Money Life - Unlimited Ice Cream Palace
Described as "a distorted blend of Aphex Twin, J Dill and Sun Ra", Lunch Money Life started out as a philosophical reading group before splitting to form a purely musical being. Led by two brothers, the group blend jagged baselines with ambient hooks, creating the kind of music that would play in an old school Skins montage of them all getting fucked up in a field somewhere. Latest 'Unlimited Ice Cream Palace' is yet another electronic experimentation that sees them creating a brilliantly bizarre soundscape that will completely hypnotise you. The name is also a fucking dream. What's not to like?
joey maxwell - going thru changes
With debut single 'going thru changes', South-East Londoner joey maxwell blends raw lyricism with indie, hip-hop and jazz influences. Reminiscent of Rex OC but with an extra funk injection, the teen artist's newbie is a completely melodic ear worm with infectious horns ringing out throughout. "going thru changes is a self-deprecating homage to all the things that are out of my control," he explains. "Written at a time when I was going through a lot of life changes, assimilating it to a failing relationship was more just a way to compress and satirise one of those times in life where everything sets you off into an existential crisis."
Encapsulating that feeling of when you realise on year has finished and you haven't done all you hoped to but kinda stop giving a fuck, Ali Barter has released an ode to New Year's resolutions, packaged up with her dreamy voice and pop-punk leanings. "It seems like every year, January rolls around and I'm still trying to fix the same things as the year before," she explains of the song. "The older I get the more I realise that I don't change, this is all I got. So fuck it." Can we get an amen?
Back with their latest swaggering taste of forthcoming debut album 'What's Inside Is More Than Just Ham', FEET have shared their latest sizzler 'Petty Thieving', an amped up version of the 2016 original. Slapping heavier and harder than the first time, the raucous track has been a fan fave for a long 'ol time. "If 'Petty Thieving' isn't a landmark claim for FEET to be considered as one the greatest bands of all time, then I'll go ahead and stop the advanced building of a 100ft mural in our honour above the Primark in Cov," frontman George says. We're pretty sure he's not in any danger after hearing it, tbh.