2019 Hyundai Mercury Prize
A brief look into… slowthai's 'Nothing Great About Britain'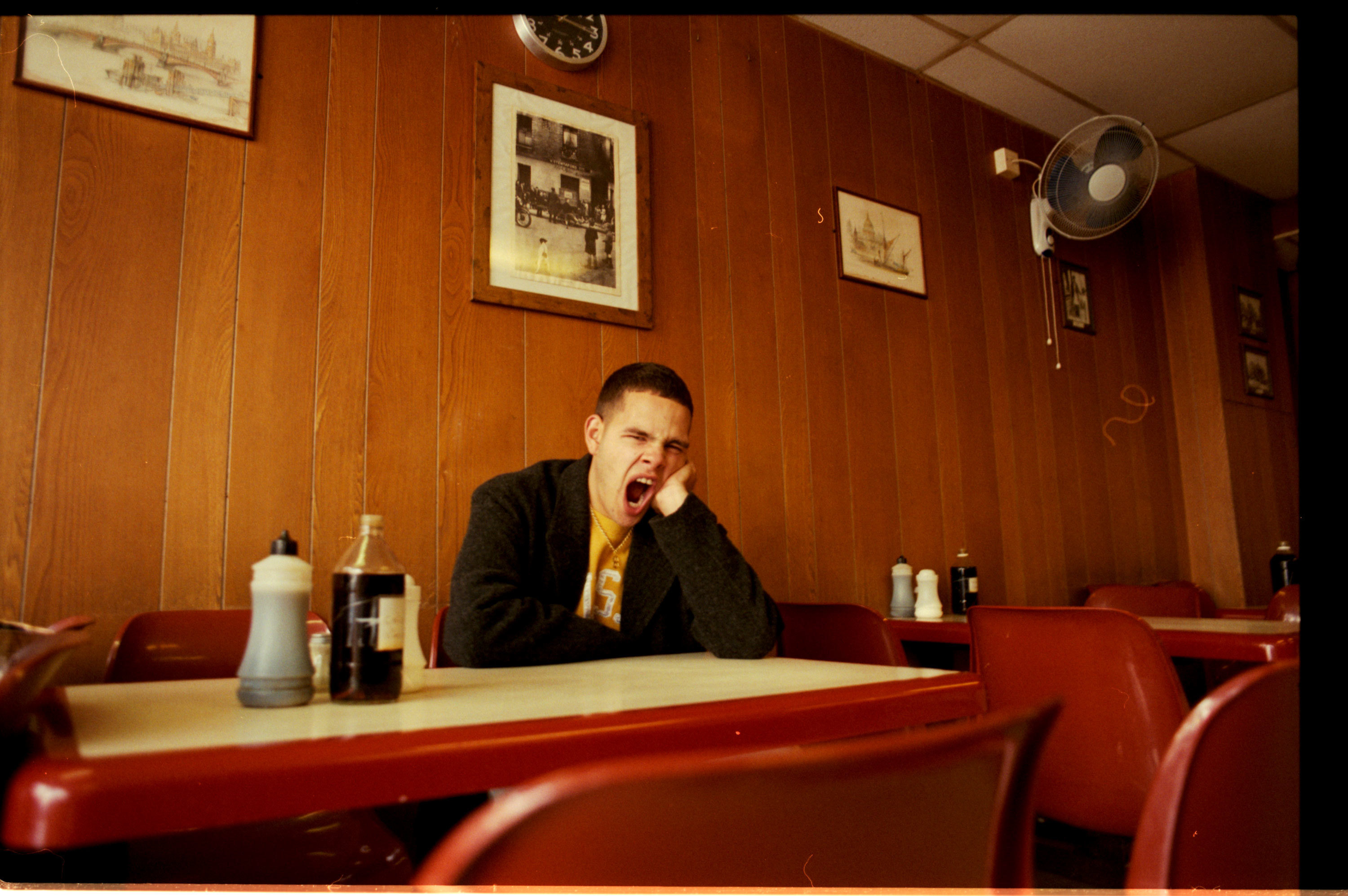 Ahead of the 2019 Hyundai Mercury Prize, we've taken a brief look at some of the shortlisted albums.
Exploring what it means to be British in the age of Brexit and Boris, slowthai's 'Nothing Great About Britain' is a snarling satire of a country that appears to be eating itself from the inside out.
On album highlight 'Peace of Mind', slowthai says he only feels "peace of mind when I dream about a life that I ain't living" – a bar that questions whether we're collectively stuck in the past, too afraid to accept our decay as a nation and far happier pretending we're still a force on the world stage.
The Northampton rapper swiftly moves from calling out the Queen and mocking alt-right group the English Defence League to talking up Phil Mitchell, sniffing glue out of boredom and demolishing a plate of jellied eels. Through the record, he questions what it means to be patriotic amid a time where our country is split right down the middle, hoping he can find something that unites us, no matter how trivial ('Dead Leaves' sees him praising his nan's stew) or dark (on the urgent 'Inglorious Bastards' he references the dead baby that crawls on the ceiling in Trainspotting) that might be.
But while his penchant for throwing surrealist British iconography into a blender and laughing as it sprays all over the place is a lot of fun to sit through, he's at his best when he forces the listener to empathise with the working class.
On this clever studio debut, Britain's real heroes aren't monarchs or politicians, but working class mothers (on the heartfelt 'Northampton's Child', slowthai pays tribute to his own single mother) and drug dealers, who both hustle and make the best out of a difficult situation. He forces the listener to spend time with Britain's most vulnerable citizens and, instead of looking down at them as write-offs with a Daily Mail gaze, questions whether they were the real heroes all along.
Don't be surprised if history looks back on this raw and visceral debut as one of the great punk records of the 21st century, with slowthai having just as much in common with anarchists like Sid Vicious as ghetto poets such as Mike Skinner and Klashnekoff.
Brought to you as part of our media partnership with Hyundai.