Interview
"I write about what I feel" - Cassie Kinoshi talks SEED Ensemble's debut 'Driftglass'
Led by the prolific composer and alto-saxophonist, the collective's debut saw them fuse together vibrant jazz and grooves with influences from across their own rich backgrounds.
Cassie Kinoshi is explaining how her ten-piece band came to be. As a saxophonist at the epicentre of London's thriving jazz scene, she has a stake in a dizzying array of different projects, but SEED Ensemble is all her own - she's the bandleader, the musical director. "I studied composition at uni, and I just needed to put together a ten-piece group for a one-off piece," she recalls. "But I'd always wanted to do that, anyway. I remember seeing Yazz Ahmed at Southbank Centre with a ten-piece, and realising that you could write big band music and have a huge harmonic sound without needing twenty-plus people. I knew I wanted keep SEED going."
That's precisely what she's done, and now, a little over three years on, she has her first Hyundai Mercury Prize shortlisting, for the outfit's remarkable debut LP, 'Driftglass'. It's a record defined by its daring - Kinoshi is big on improvisation and bigger still on weaving her politics into her work - and is a thoroughly personal piece, too; the West African and Caribbean influences reflect Kinoshi's own heritage, whilst thematically, she both celebrates black British culture and tackles the oppression of it. That's where the aforementioned seed of awareness comes in.
"What's going on right across the scene, I think, is that people are writing music in the style that they grew up with," she explains. "So that'd be the music you knew from your parents at home, or that you heard when you went to church, and then beyond that, there's a whole amalgamation of genres that you're thrown into in London anyway. I grew up just outside London, so grime was getting out to where I was, too, but the main thing was growing up in a half Caribbean, half West African household. I was surrounded by a lot of other genres, too, and they all come together on 'Driftglass'.
"I think the compositions are always going to be reflections of my opinions. I write about what I feel and what I want to express, and a huge part of that, for me, is talking about politics, whether it's celebrating black British culture, or talking about the negative things in society that are oppressive to black British people. That's something that comes through naturally - it's not a case of me trying to fit it in."
"I was surrounded by a lot of other genres and they all come together on 'Driftglass'."
Kinoshi has put together the ensemble's personnel by reaching across that London scene to young virtuosos who, like her, have fingers in a number of the capital's musical pies. Trumpeter Sheila Maurice-Grey plays alongside Kinoshi in both KOKOROKO and Nérija, the latter of whom have themselves put out one of the jazz records of the year with the scintillating Blume. Guitarist Shirley Tetteh played on that record, too, as well as on 'Driftglass', while tuba player Theon Cross also backs Shabaka Hutchings in Sons of Kemet. The fluidity within the scene is making for thrillingly diverse work, not least because it is is beginning to break down genre barriers; Maurice-Grey has collaborated Kano and Little Simz, whilst Kinoshi drafted in spoken word artists XANA and Mr. Ekow on 'Driftglass' to lend stirring poetry to 'Afronaut' and 'Interplanetary Migration' respectively.
"I've always been interested in the multi-disciplinary side of the work," she says. "I worked with XANA a couple of years ago at Total Refreshment Centre in Dalston; I put on a couple of events where we had live dancers performing to the music, and XANA improvising over it. In the long run, I want to move onto bigger multi-disciplinary projects like film, so it was no big deal to bring in guys like that on 'Driftglass'. I knew I wanted to, especially as I knew how much XANA was into sci-fi, and Samuel Delany."
That might seem like a pretty hard left turn for the conversation to take, but the influence of science fiction hangs heavy over 'Driftglass', and especially that of Delany, one of the genre's most prominent African-American writers; it was from one of his collections that Kinoshi plucked the album's title. "There's a story called Driftglass, and in the first few pages of it, he describes what it actually is; if driftwood was made of glass, that's what it'd be, and the way it looks in the water changes with the tide - as it's carried across the sea, it looks different all the time. There's something I've always loved about the ocean anyway, whether it's journeying or change or new life or something, but that description - the idea of the sea actually shaping and moulding something - it felt really relevant to this kind of improvisational music, which changes all the time depending on who's in the room, who's in the band, who's in the community. It meant the songs were constantly morphing into something different."
"It's great for the jazz community to be elevated like this."
The full-throated manner in which 'Driftglass' embraces improvisation and experimentation makes it arguably the most ambitious record on a shortlist not running low, by any stretch of the imagination, on albums that are forward-thinking both musically and thematically. After Sons of Kemet were shortlisted last year for the similarly exhilarating 'Your Queen Is a Reptile', the vibrancy of the London jazz scene's output is clearly being noted by the Hyundai Mercury Prize judges, even if, as Kinoshi notes, it could easily pick up one more than one slot per year on the shortlist.

Still, 'Driftglass' being shortlisted is not just a personal victory for her nor a collective triumph for the ten-piece; it represents recognition for the entire community, of which Kinoshi is a lynchpin. "Every time somebody makes a record, it modularises the scene a little bit, and you see where there's all these connections and all these similarities; as players, we're connected by the albums that we perform on, by the influences we bring to the table, by the sounds that we're interested in. At the same time, nobody's personal voice ever gets overlooked in all of this. It's great for the jazz community to be elevated like this, and in this case through me, but it's also just down to the hard work of the individuals in the band."
Brought to you as part of our media partnership with Hyundai.
Watch performances from the shortlisted artists on BBC Four at 10pm on 23rd September.

Get your copy of the latest issue
More like this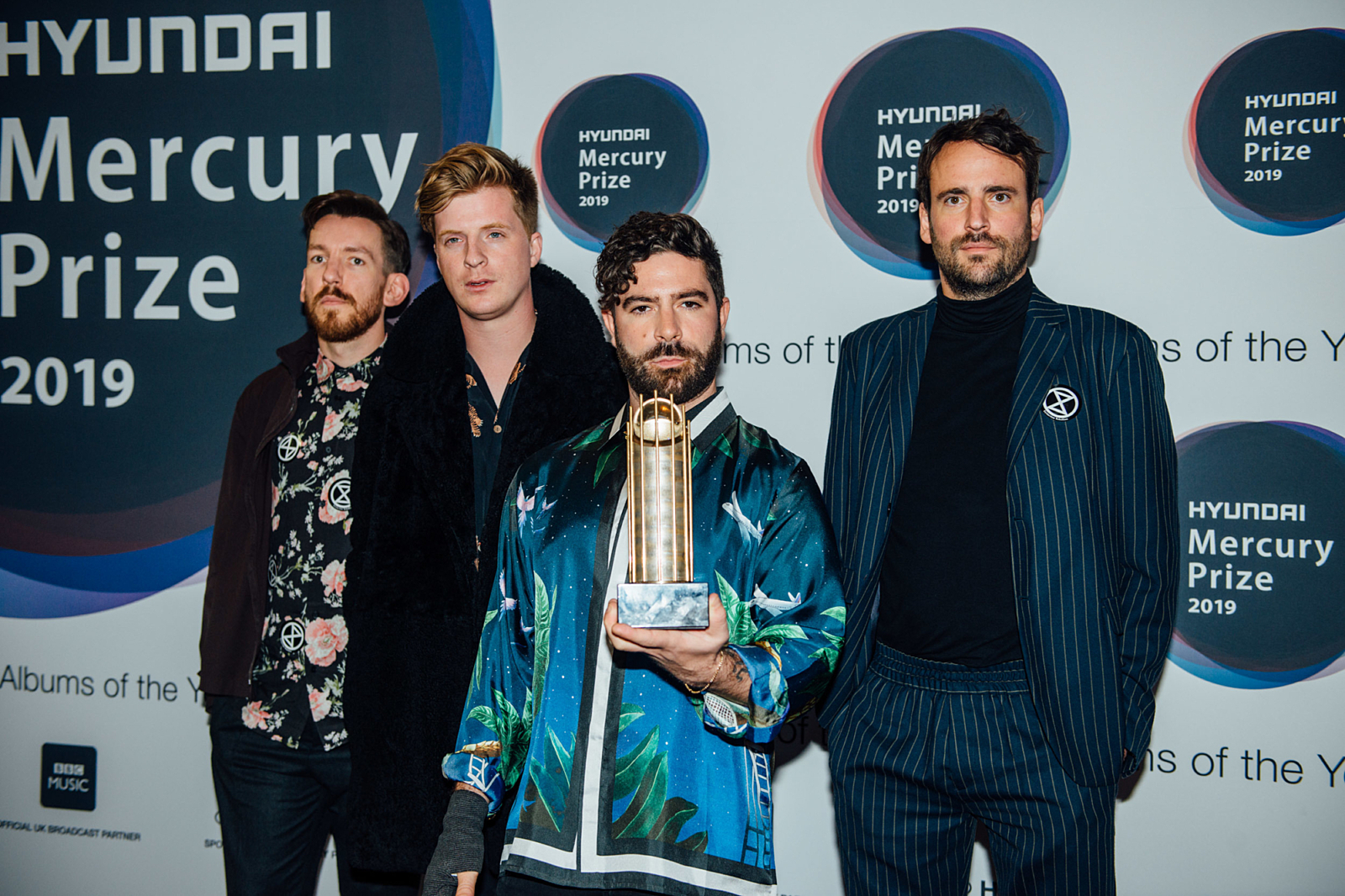 We caught up with Yannis Philippakis and Cassie Kinoshi around this year's edition of the Prize.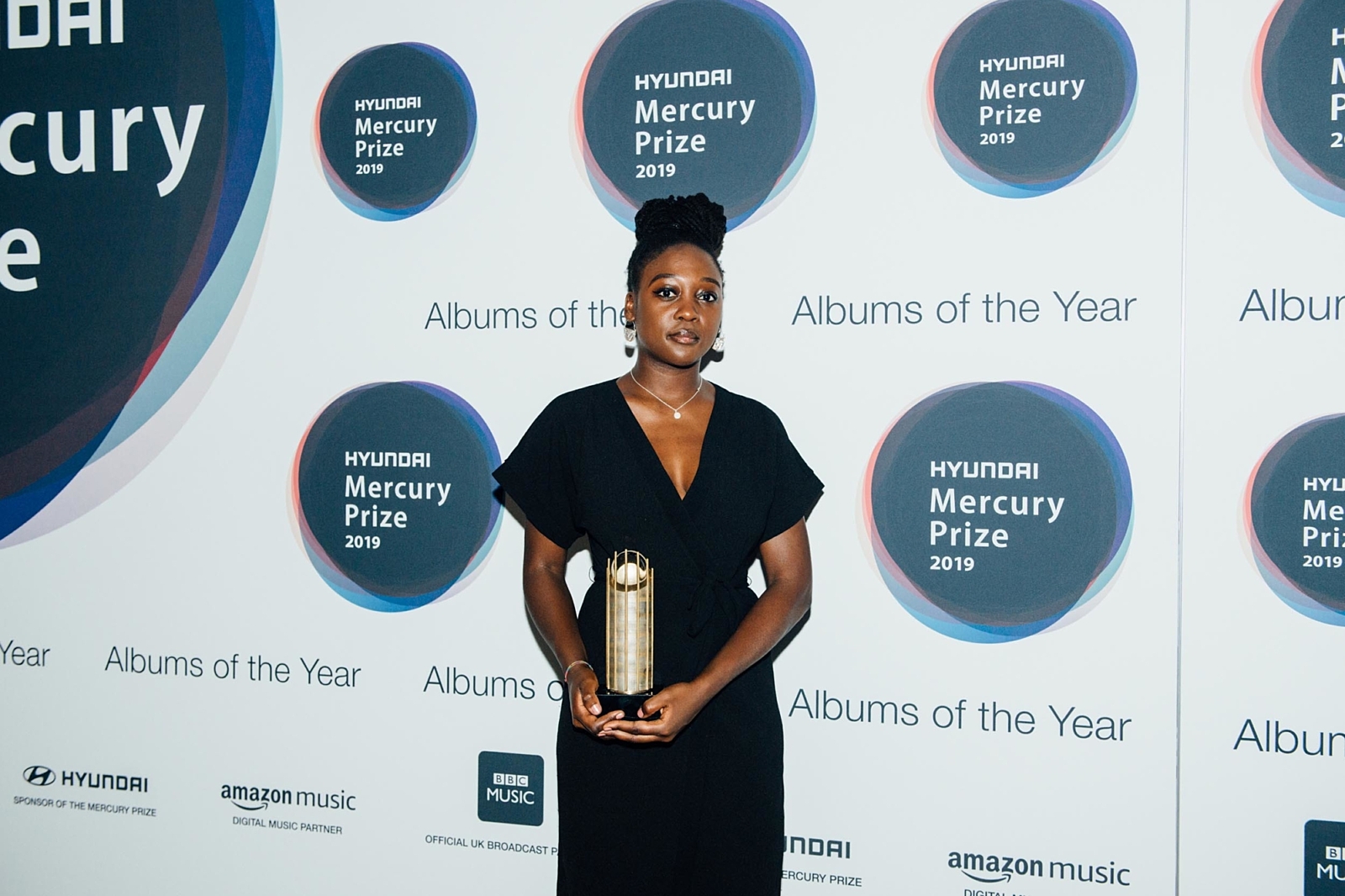 The ten-piece project have been shortlisted for their debut album, 'Driftglass'.