Album Review
Liam Gallagher - Why Me? Why Not.
3-5 Stars
A man who knows what his people want.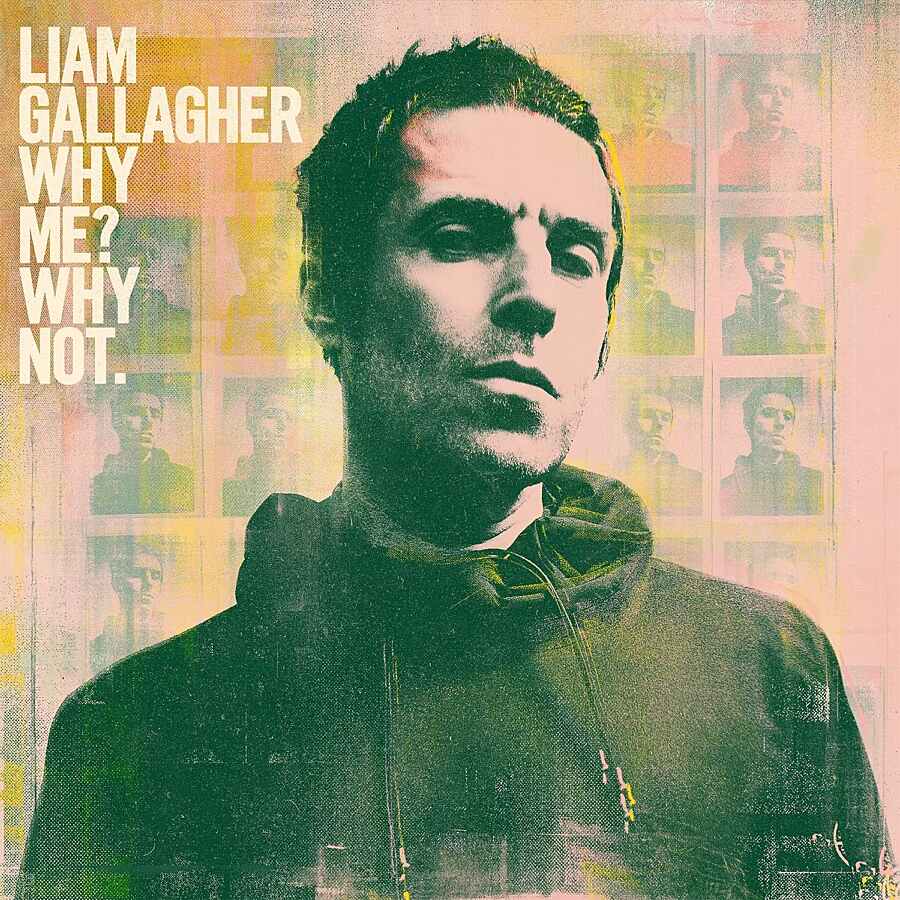 Liam Gallagher is many things, of which one is a man who knows what his people want. Massive festival sets - often headlining - jam-packed with Oasis singalongs; albums that don't feature recordings of scissors. So that 'Why Me? Why Not.' is largely drive time guitar rock with nods to the '60s (the album is named after two drawings by - who else? - John Lennon, both of which Liam owns) and a deft line in somewhat cringeworthy rhyming couplets (it's between 'Once''s "feels so uncool / just clean the pool / and send the kids to school" and "I'm so low / I'm so high / I'm tight-lipped / I'm Jedi" on the title track) should surprise nobody. That's not to say it's entirely basic. Sure, single 'Shockwave' and 'Be Still' plod slightly, but Liam's second is a whole lot more sentimental. 'Once' is otherwise a rose-tinted look back in time complete with strings, while 'One Of Us' is a plea to a long-lost friend (ahem) to rekindle a relationship. Elsewhere, love song 'Halo' jams like the 'Stones' 'Let's Spend The Night Together', the title track hints at later Weller, and - of course - there's an unmistakeable Beatles-esque guitar solo on 'Meadow'. All of which are references welcome to anyone who's stuck around for Liam's new stuff.
More like this