Watch
Marika Hackman shares video for "wank anthem" 'hand solo'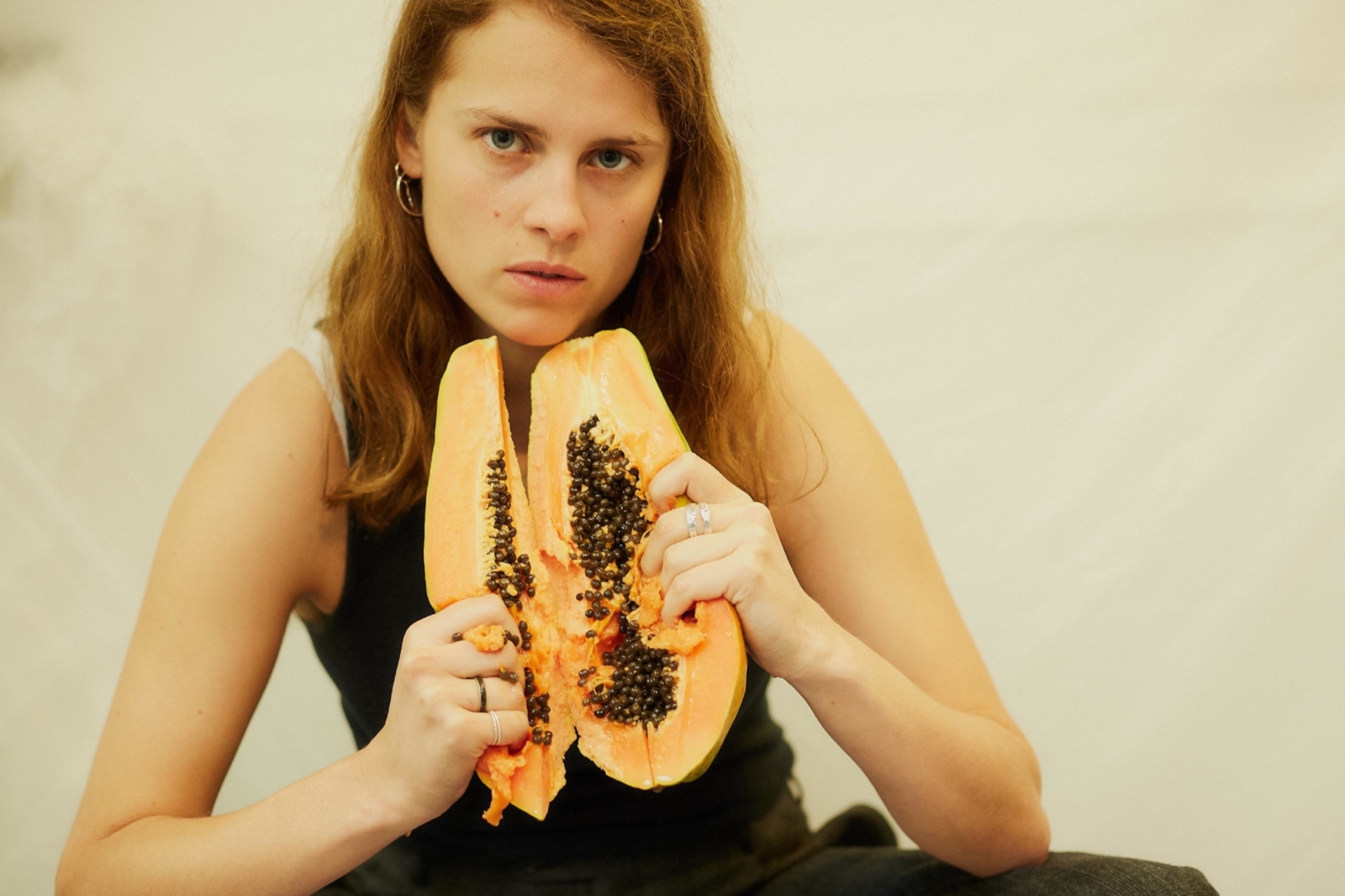 Photo: Ed Miles
The Sam Bailey-directed visuals are an ode to female masturbation.
"I think we need more wank anthems, especially for women," Marika Hackman told us for our July 2019 Issue. "The more the merrier, that's how I feel."
She was, of course, talking about her brilliant song 'hand solo' from third full-length 'Any Human Friend'. It's a track all about having a wank, and it's rife with imagery like: "My finger touch / I've been feeling stuff / Dark meat / Skin pleat / I'm working".
Releasing the video for it today, Marika brings that same energy into the Sam Bailey-directed visuals with a montage of masturbating on loads of everyday objects.
"I met Sam and we came up with this playful, tongue-in-cheek idea about hands all over the world masturbating on everyday objects, and even places, and eventually the world," Marika says. "The hands were directed by the wonderful Evie Fehilly, a sex educator who runs sex-positive workshops in London at the famous sex shop SH!.
Despite the video being quite fun, I wanted to make a serious point at the end, after the world explodes in its orgasm, that masturbation is still for many women perceived as something shameful and embarrassing - the moment of shame after the ecstasy. We asked for any female-identifying people to anonymously submit their experiences of shame relating to masturbation, and we received so many heart-breaking and heavy stories. I hope that when people see these accounts, they can relate and realise that there's no shame in masturbation."

Check it out below. You may never look at a cup of coffee or hairbrush in the same way…
£7.00
Buy Now