Live Review
Pale Waves, Forum, London
26th September 2019
The quartet wow with 'My Mind Makes Noises' hits, but leave the crowd wanting even more.
It's been over a year since Pale Waves released debut album 'My Mind Makes Noises', and it's been pretty much non-stop for the group since then.
From supporting Dirty Hit labelmates The 1975 on their huge early-2019 UK tour, to wowing festival crowds worldwide, the Manchester-formed four-piece - made up of Heather Baron-Gracie, Ciara Doran, Hugo Silvani and Charlie Wood - have become one of the UK's most beloved bands this year. It's no real surprise, then, that their biggest headline show of their career at London's Forum is a celebration.
Before the doors even open, there's a spiralling line of eyeliner-loving teens weaving down the road, buzzing at the fact that they're about to see their faves. Perhaps one of the most special things about this - and, tbh, every Pale Waves gig - is the overwhelming sense of inclusivity that the group champion at their shows, and tonight the Forum feels like one big family gathering, albeit, one where family members favour fishnets and pleather trousers…
Supported by Sports Team, who are doing a "soft run" before their own headline show at the same venue at the end of the year, the six-piece perfectly warm the crowd up with an energetic set including highlights such as 'Kutcher' and 'Margate'. Ending on 'Stanton' - with an extra plug for their own show, obvs - they set the energy bar level high as the crowd audibly buzz before the headline act.
As the lights dim and squeals echo around the packed room, the quartet emerge, diving into heavy-hitters 'Eighteen', 'Kiss', 'Red' and 'Television Romance', giving the crowd no chance to take a breather. "What the fuck is up, London?" Heather smiles, before the group break into set highlight and Certified Banger, 'The Tide'.
Next-up is newbie 'Tomorrow', an impactful pop-punk number about holding on until tomorrow, which sees Heather defiantly stating that "sexuality isn't a choice" - a statement written on the back of her leather jacket. It's an electrifying injection of new material into their set, something that has been noticeably lacking from the majority of their performances this year, and the crowd's reaction shows how much people have been waiting for some brand new goth-pop gems in their lives.
Sadly our only glimpse at what Pale Waves have been working on, the group continue with 'My Mind Makes Noises' cuts like 'My Obsession', 'Drive', and 'Came In Close', before Heather performs an emotional solo acoustic version of 'Karl (I Wonder What It's Like To Die)', a tribute to her late grandfather.
'Noises' and 'There's A Honey' close the show with a triumph and initiate huge sing-a-longs throughout the room, signing off the group's biggest headline slot of their career with the slickest performances that the band have delivered in a while.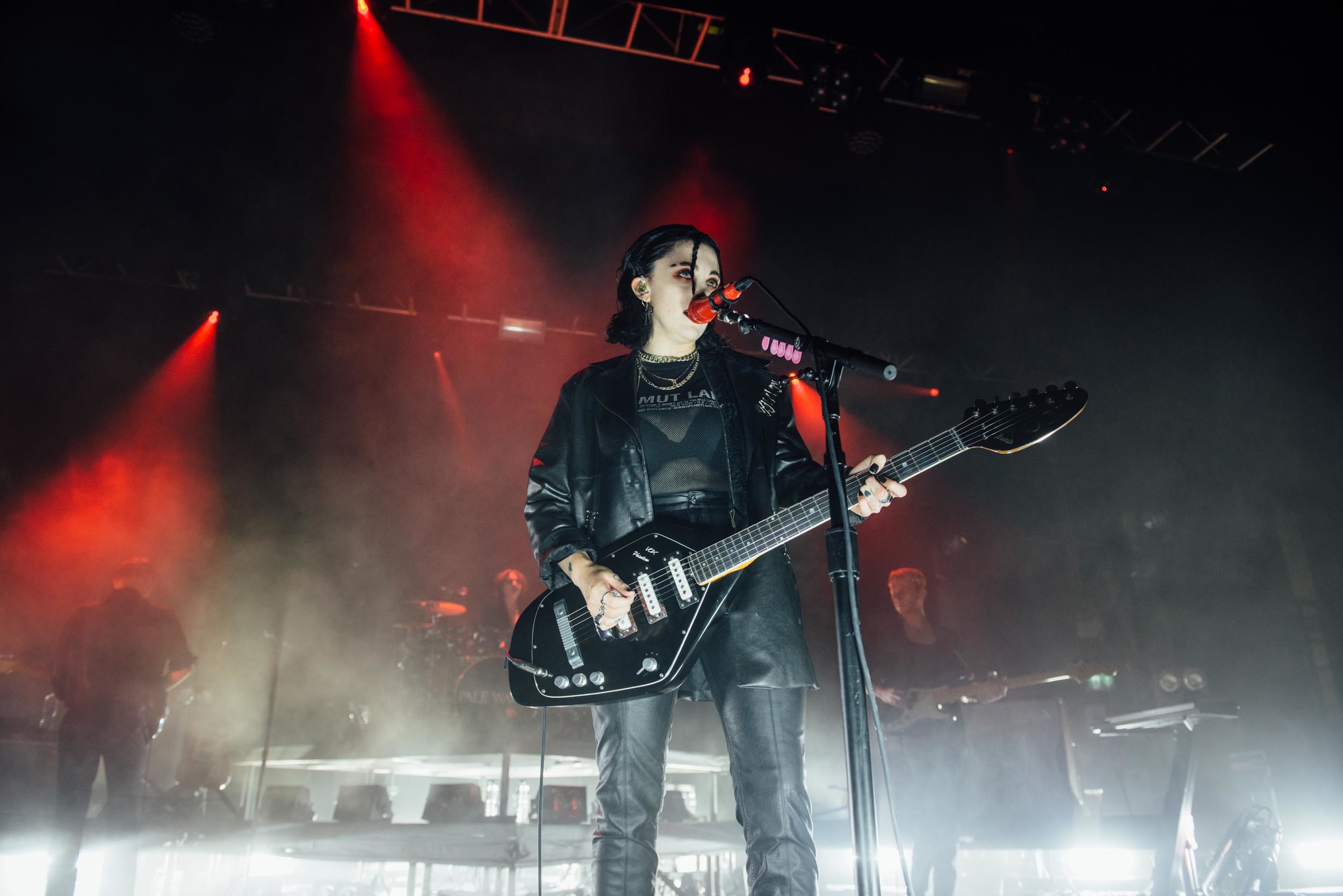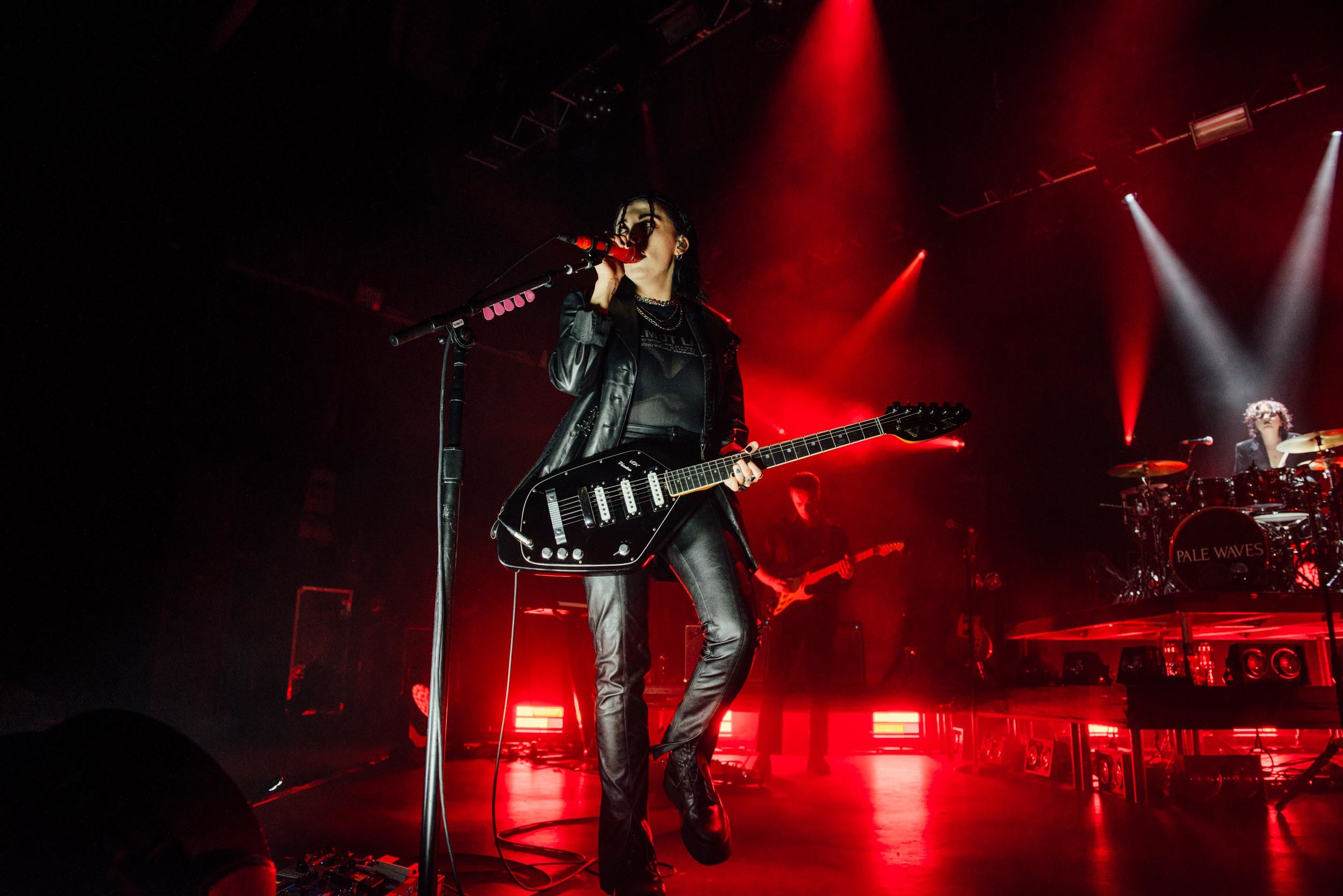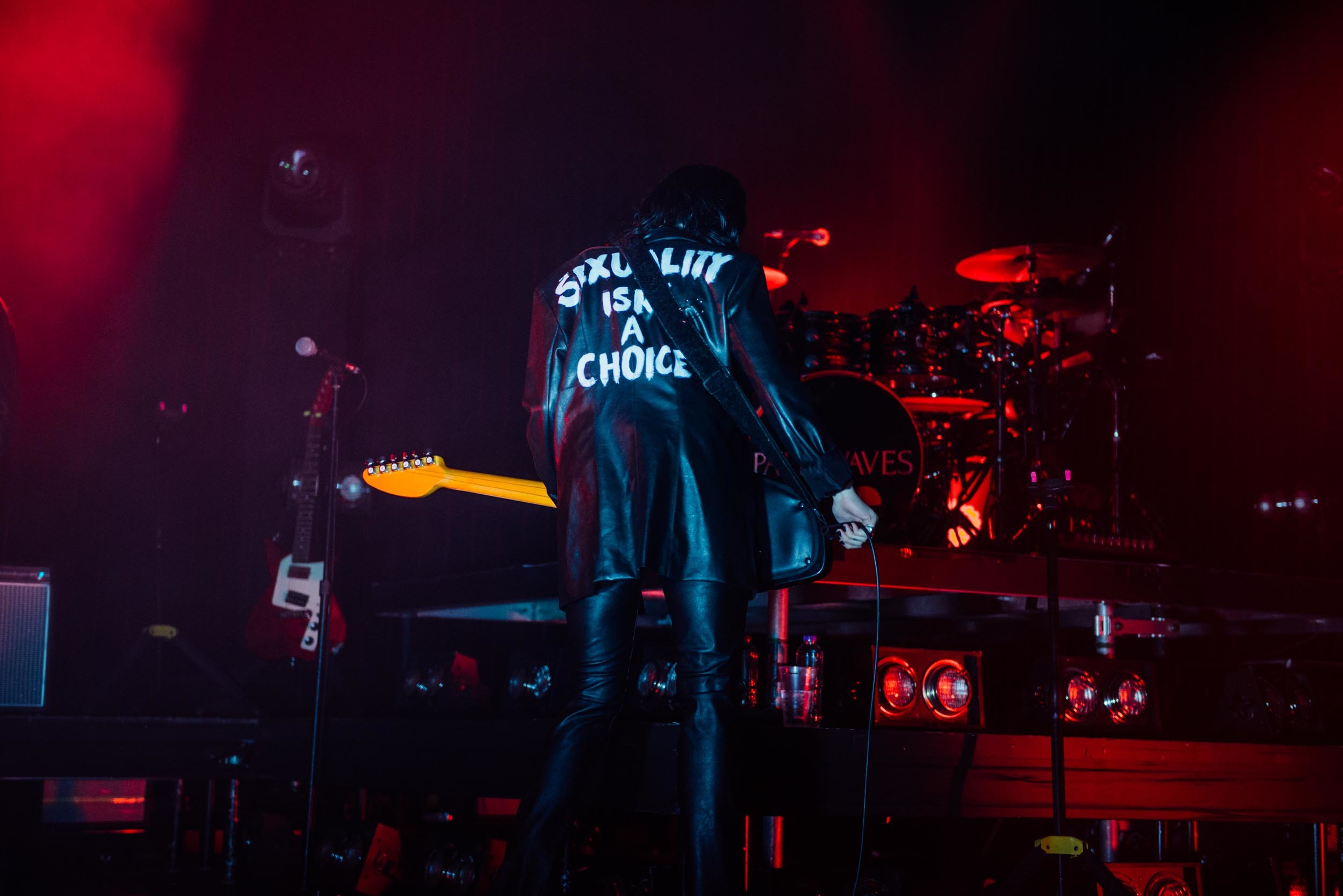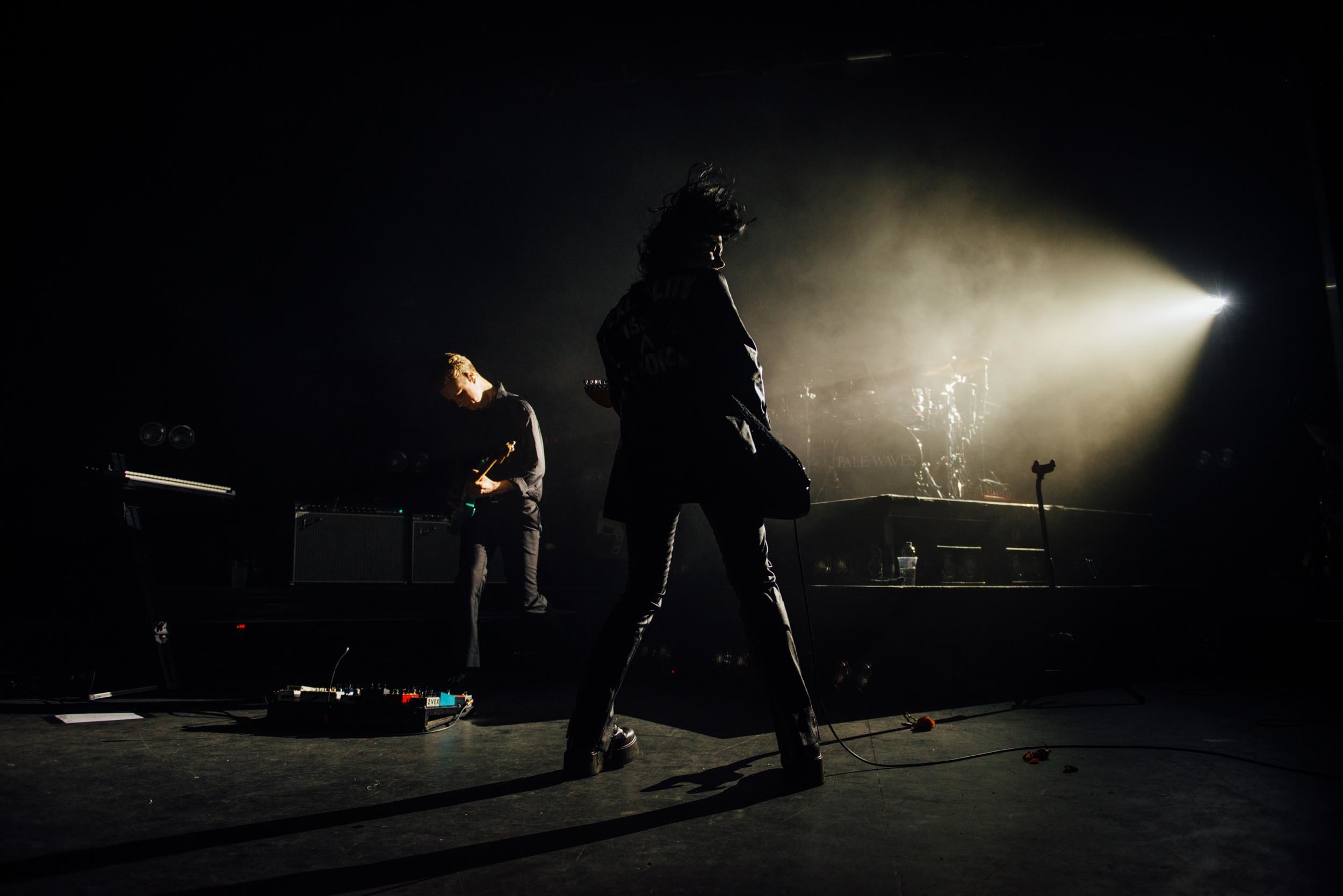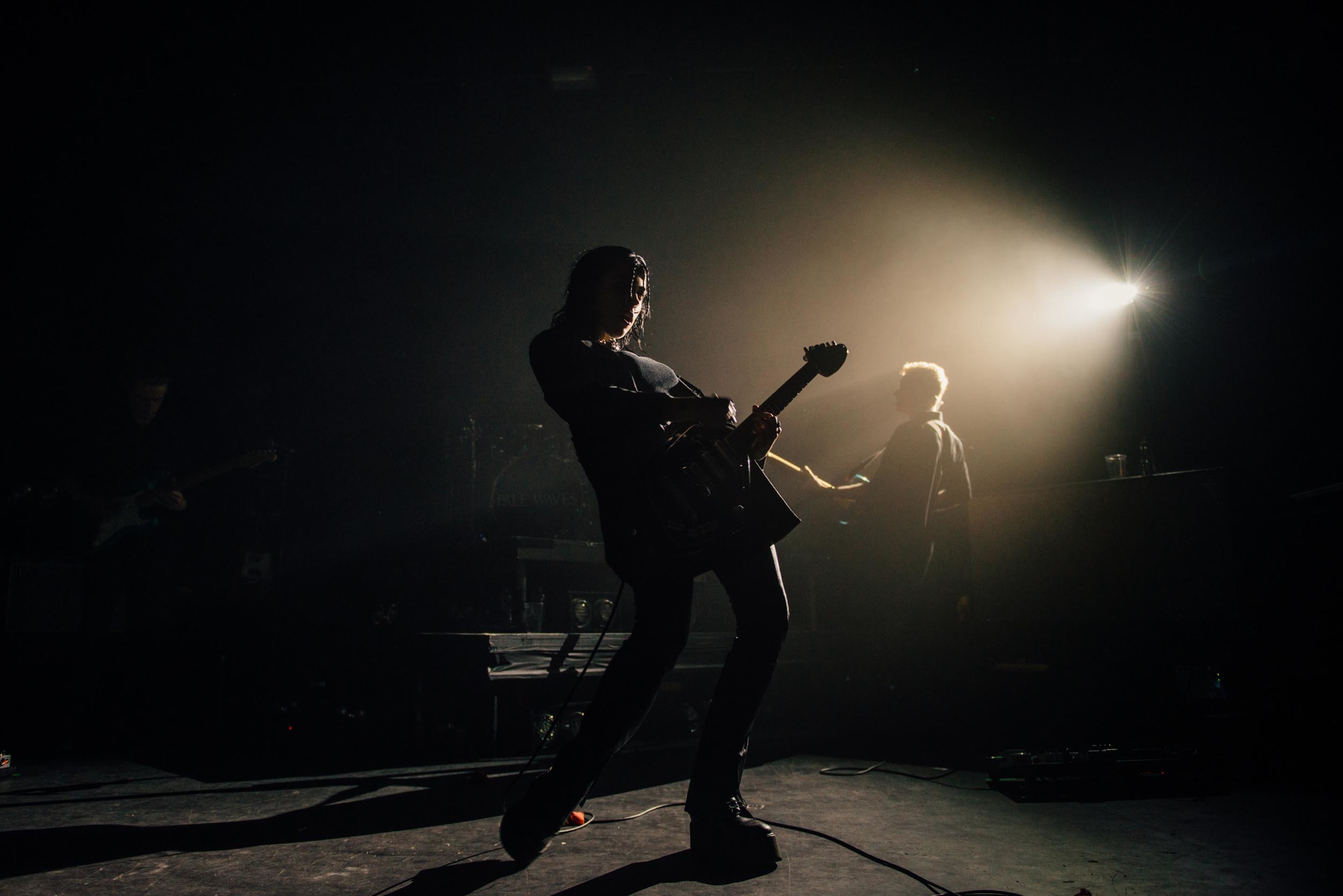 Get your copy of the latest issue