Listen
Bambara reveal biting new track 'Serafina'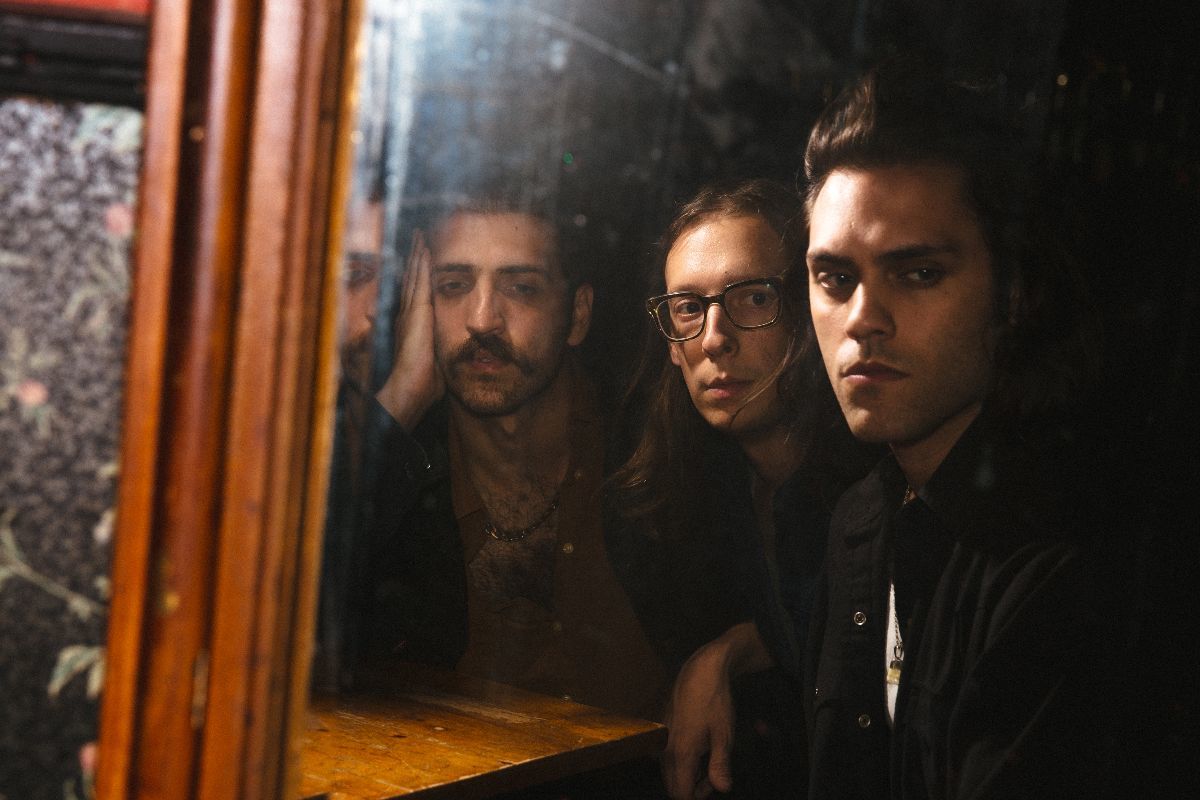 Ahead of their new album next year, the Brooklyn-based group are sharing their mesmerising new song.
Made up of twin brothers Reid and Blaze Bateh, and bassist William Brookshire, Bambara have shared their deliciously dark new track 'Serafina'.
Our latest glimpse into their 2020 album 'Stray' (which you can pre-order here), the thrashing song is led by Reid's signature baritone as he weaves through a tale set in their home state of Georgia.
"'Stray' is a death-obsessed album," says Reid. "Most of the songs are about different characters' futile attempts at living meaningful lives under the weight of imminent annihilation. I wanted 'Serafina' to feel different. I wanted the song to radiate a sort of wild-eyed hope. A youthful disregard for death itself. Serafina and Sadie live exactly how they want to live, exploring their love for one another before a backdrop of flames. The knowledge of their own mortality takes nothing from their enthusiasm for life. If anything, they see it as a challenge they might one day overcome together. When they say, 'We'll never die' I want it to feel like they might actually have a shot."
Have a listen below:
Catch Bambara live at the following dates:
OCTOBER
19 - Simple Things Fest - Bristol, UK
20 - SWN Fest - Cardiff, UK
22 - Soup Kitchen - Manchester, UK
23 - Hyde Park Book Club - Leeds, UK
25 - Record Junkie - Sheffield, UK
26 - The Poetry Club - Glasgow, UK
28 - Green Door Store - Brighton, UK
29 - Sebright Arms - London, UK