News
Catholic Action return with 'One Of Us', announce new album 'Celebrated by Strangers'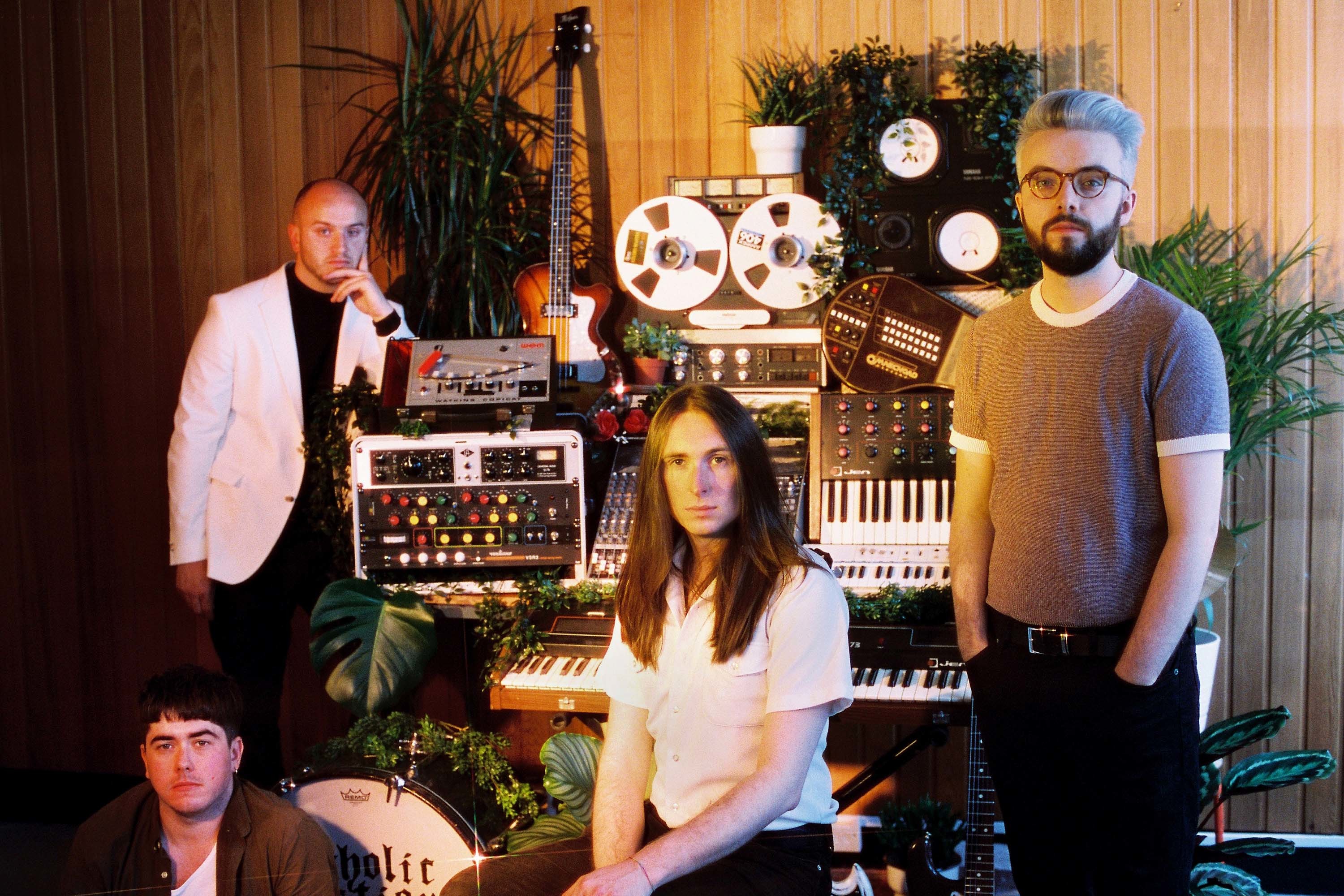 The Glasgow quartet deliver their first new music in almost two years!
Following their 2017 debut 'In Memory Of', Glasgow quartet Catholic Action have just announced plans for their sophomore record, 'Celebrated by Strangers'! Set for release in March 2020 and available to pre-order here, they're setting the tone by sharing glistening off-kilter first cut 'One Of Us'.
Speaking on the new track Chris McCroy says: "'One of Us' was written as a direct response to what I see happening in the UK – a country ravaged by poverty and a disintegrating social fabric of increasingly isolated and intoxicated people. A neglected group spun in circles by an uncaring billionaire-owned media, (mis)led into pointing the finger at one another as opposed to those truly responsible for this situation. A depressing but common problem in 2019…sound familiar?
This song is a comment on the aggressive divide and conquer politics that has kept this status quo of radical inequality in the UK firmly in place.
Keep the people divided, drugged and distracted. Racism, sectarianism, vodka, sexism, PornHub, classism, Remain or Leave, heroin, Netflix…Whatever works – just don't let them rise above their station.
I believe people are good hearted at their core but are embittered and led astray by what they're fed – what they're seeing, hearing and being told. As long as we stay divided, nothing will ever change. So it's pretty simple. If people want to shift the status quo they need to organise, come together and fight for equality – a way of life that's positive, progressive and inclusive. We're all human (apparently) after all.
So, are you one of them, or one of us?"
'Celebrated By Strangers' track listing
1. Grange Hell (South London In D)
2. Witness
3. I'm No Artist
4. One Of Us
5. Yr Old Dad
6. And It Shows
7. People Don't Protest Enough
8. Another Name For Loneliness
9. Sign Here
10. There Will Always Be A Light
11. Four Guitars (For Scottish Independence)