Album Review
Halfnoise - Natural Disguise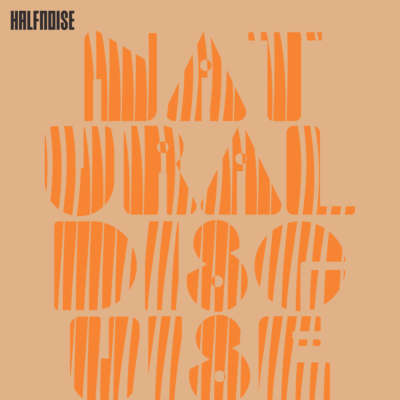 A likeable diversion.
Label: LAB
Released: 4th October 2019
If Zac Farro entered into the making of this third full-length under his Halfnoise moniker intending to keep up a clear dividing wall between his work with Paramore and his solo material, he has only been halfway successful. 'After Laughter' - the first record he made with the Nashville outfit after he returned from a six-year absence in 2016 - was defined musically by its melodic vibrancy and while 'Natural Disguise' does not seek to imitate that album's eighties-indebted pop stylings, it is sonically every bit as bright and breezy.
Zac goes further back in time, to the sixties and seventies, partially in a spiritual sense - wanting to capture the authenticity of albums of that era that were entirely, from conception to execution, the clear-eyed vision of the artists behind them - and partially in the psych-rock cornerstones that it flirts with.
All of this comes with a pretty thick layer of surface polish that makes comparisons with 'After Laughter' inevitable, but it's undermined by the lack of that record's emotional heft. Instead, 'Natural Disguise''s successes revolve around its cohesiveness - the consistency with which Zac draws from the same instrumental palette, which chiefly consists of guitar in the disco style of Nile Rodgers, a smattering of shiny synths, and his own giddy vocals. It's a neat trick, this sort of quicksilver blend of funk, psych and pop, but it's one that's repeated to the point that you'd forgiven for feeling it's wearing thin by the end. Still, 'Natural Disguise' is a likeable diversion, and evidence of his burgeoning ability as a composer and songwriter.