Watch
Warmduscher share ghoulish 'Disco Peanuts' video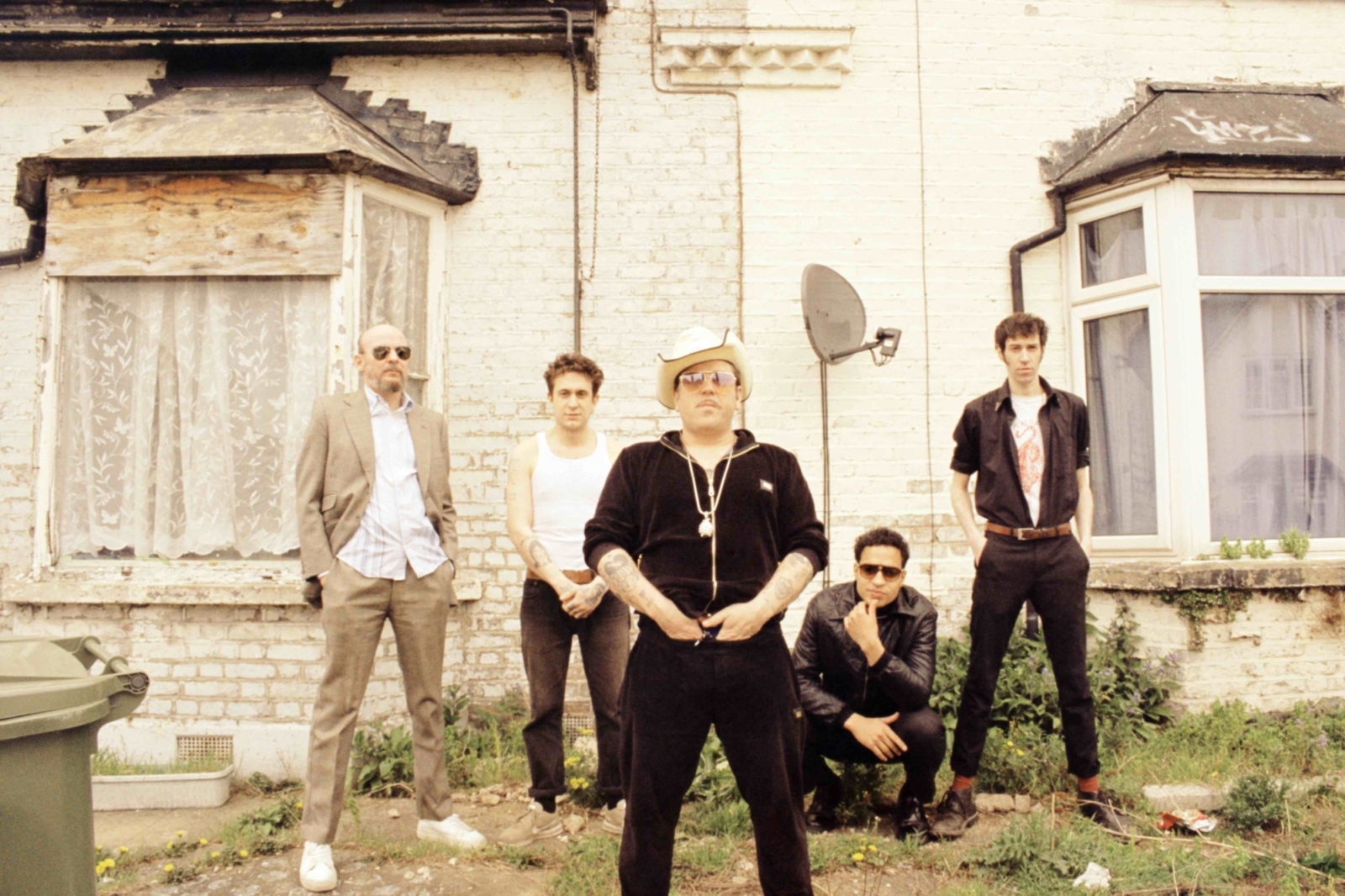 The London-based post-punks reveal the latest taste of their upcoming album, 'Tainted Lunch'.
South London's Warmduscher - the five-piece made up of members from Fat White Family, Paranoid London and Childhood - are back with their latest look into their upcoming new album.
Sharing the video for 'Disco Peanuts' today, the animated visuals (directed by Edie Lawrence) follow a group of puppets on a sordid night out which is probably best described by Warmduscher's biographer Dr Alan Goldfarb:
"Good evening devoted acolytes, I am your friend Dr Alan Goldfarb.
As a delicious precursor to Warmduscher's new album, Tainted Lunch, they offer you 'Disco Peanuts' - a tale of lust and intrigue set in the saucily-lit, subterranean dancehalls of Kiev.
I have been told the song is indeed a story of my own escapades as a clandestine fetishist back in the winters of 1992 and 1993, respectively. Gaze in wonder at the dungeon of lost pleasure and tap your foot in an acute state of joy, to the brutal rhythm of this club banger. Feel in order to grow, and thrive within the sweaty 'Disco Peanuts' universe - a place where leather is smooth as butter on toast, and your thighs are a lethal weapon.
Home, James.
Dr Alan Goldfarb, 2019"
Catch Warmduscher live at the following dates:
OCTOBER
24 - Croc' The Rock Festival - Étangières, CH
31 - Brudenell Social Club - Leeds, UK
NOVEMBER
01 - The Crescent - York, UK
02 - White Hotel - Manchester, UK
03 - Hare & Hounds - Birmingham, UK
04 - The Fleece - Bristol, UK
05 - Joiners - Southampton, UK
06 - Village Underground (w/ Squid) - London, UK (Sold Out)
07 - Elsewhere - Margate, UK
08 - The Haunt - Brighton, UK
09 - Iceland Airwaves Festival - Reykjavík, IS
14 - The Cookie - Leicester, UK
15 - Trades Club - Hebden Bridge, UK
16 - Brave Exhibitions Festival - Newcastle, UK
23 - The Great Western - Glasgow, UK
30 - Pointu Festival - Six-Fours-les-Plages, FR