Watch
FKA twigs shares new song 'Home With You'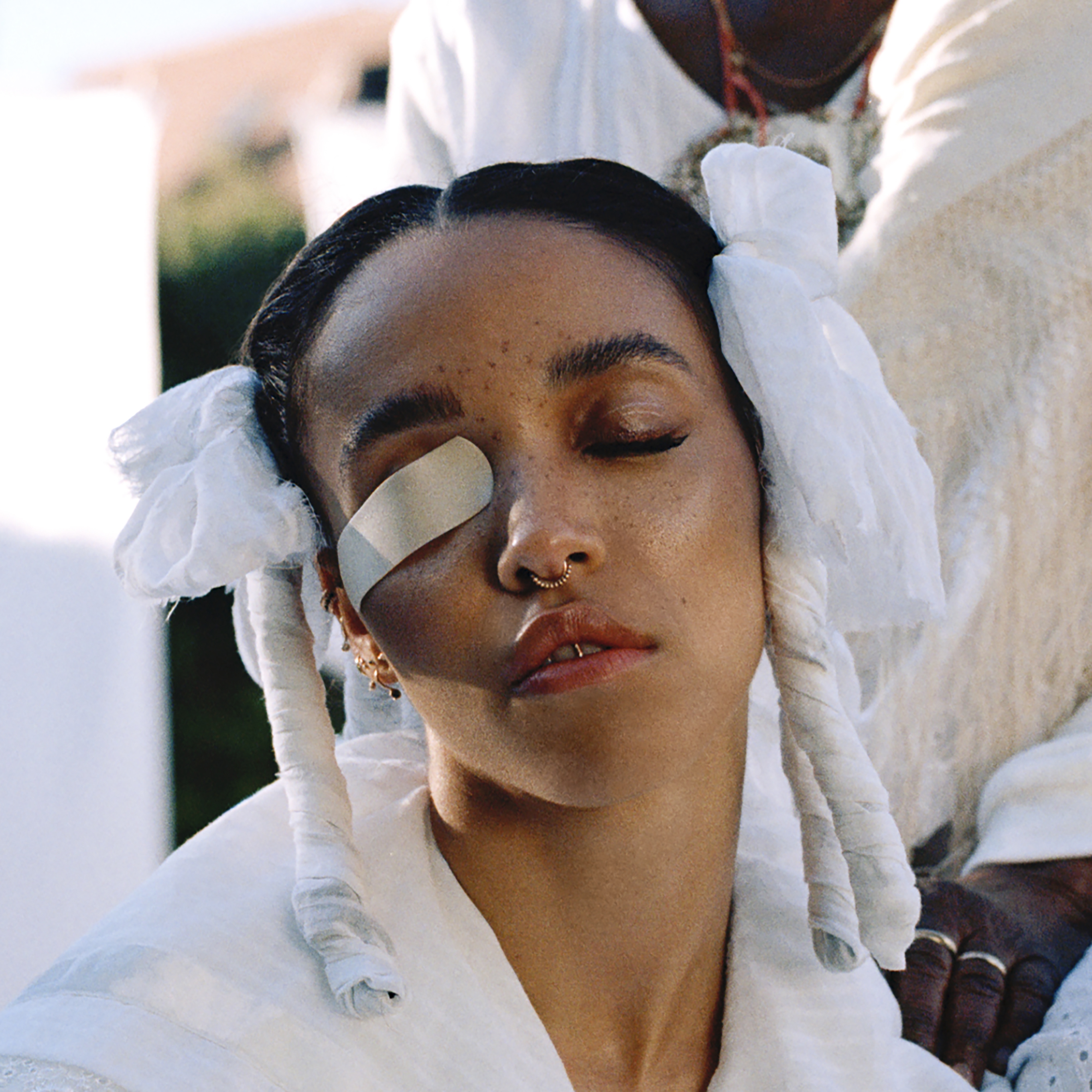 It's the latest glimpse into her highly-anticipated new album 'MAGDALENE'.
With her sophomore album 'MAGDALENE' set for release on 8th November, FKA twigs has shared the latest look at what's to come. Marrying unique production with beautiful songwriting and lyricism, new track 'Home With You' follows previous releases 'Cellophane' and 'Holy Terrain', and sees twigs at her most haunting and captivating.
"You can take the girl out of the suburbs but you can't take the suburbs out of the girl," she says of the song. "'home with you' reinforced my reoccurring suspicion that when i'm in doubt, I should follow my gut and go home."
It's our latest mesmerising glimpse into the follow-up to her critically acclaimed debut 'LP1', and will follow her emotional and physical recovery in the wake of heartbreak and surgery.
"I never thought heartbreak could be so all-encompassing," she says in a statement. "I never thought that my body could stop working to the point that I couldn't express myself physically in the ways that I have always loved and found so much solace. I have always practiced my way into being the best I could be, but I couldn't do that this time, I was left with no option but to tear every process down. But the process of making this album has allowed me for the first time, and in the most real way, to find compassion when I have been at my most ungraceful, confused and fractured. I stopped judging myself and at that moment found hope in 'Magdalene'. To her I am forever grateful"

See twigs live at the following dates:
NOVEMBER
02 - Vogue Theatre, Vancouver, BC, Canada
03 - Vogue Theatre, Vancouver, BC, Canada
04 - Moore Theatre, Seattle, WA, USA
06 - Fox Theater, Oakland, CA, USA
07 - Fox Theater, Oakland, CA, USA
09 - Camp Flog Gnaw, Los Angeles, CA, USA
12 - The Mission Ballroom, Denver, Colorado, USA
14 - Palace Theatre, Saint Paul, MN, USA
15 - Rivera Theatre, Chicago, IL, USA
17 - Rebel Complex, Toronto, ON, Canada
19 - House of Blues, Boston, MA, USA
20 - Kings Theatre, Brooklyn, NY, USA
21 - Kings Theatre, Brooklyn, NY, USA
25 - O2 Academy Brixton, London, UK
27 - Carlswerk Victoria, Cologne, DE
28 - X-Tra, Zurich, CH
29 - Fabrique, Milan, IT
DECEMBER
01 - Salle Playel, Paris, FR
02 - Cirque Royale, Brussels, BE
03 - Royal Theatre Carré, Amsterdam, NL