Jäger Curtain Call
Heavy Lungs share in the studio teaser for 'Self Worth' ahead of next month's Jäger Curtain Call show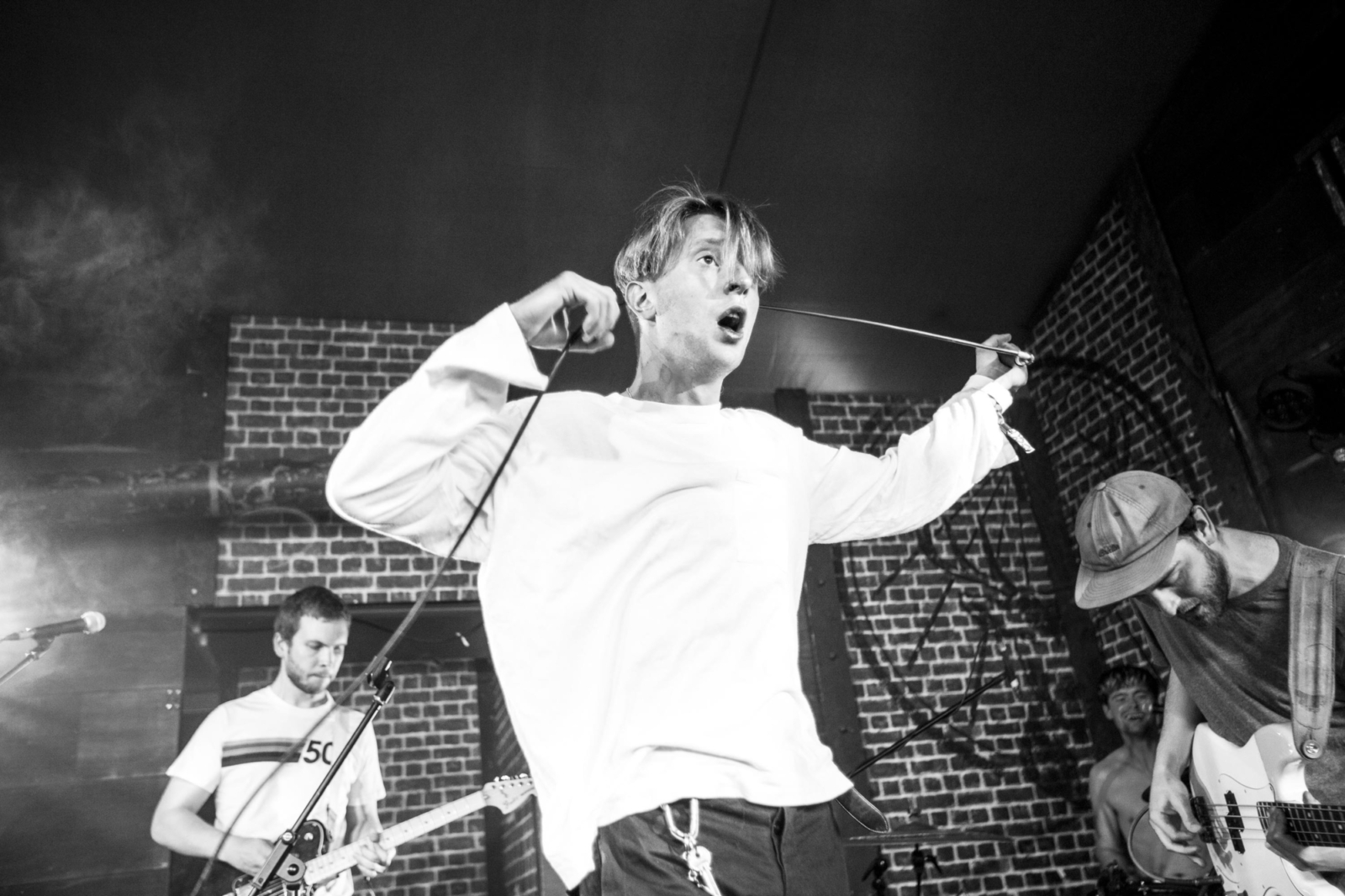 Photo: Emma Swann
The Bristol quartet will be playing a homecoming headline show at Thekla on 16th November.
Four years ago, we met up with the gang at Jägermeister to launch Jäger Curtain Call, a project designed to lend a hand to bands at an undeniably important point in their careers, and 2019 has seen one of the best bunches to date.
Following electrifying shows with Lady Bird at Moth Club and Zuzu at Liverpool's Phase One, we'll be heading to Bristol with Heavy Lungs next month to round up this year's Jäger Curtain Call with one big final hurrah!
Taking to the stage of Thekla, the quartet will be (metaphorically and, tbh, probably literally) rocking the boat on 16th November, and with their third EP 'Measure' set to come out on Thursday (10th October) we're guaranteed to have some brand new Heavy Lungs bangers for the big show.
Now to get us even more excited, we've got an exclusive vid of the Bristol boys working on said EP, recording newbie 'Self Worth' at Invada Studios, or, as frontman Danny Nedelko calls it, "searching for Tone Henge". Nice.
Check it out below and grab a ticket to their Jäger Curtain Call show here, here or here.